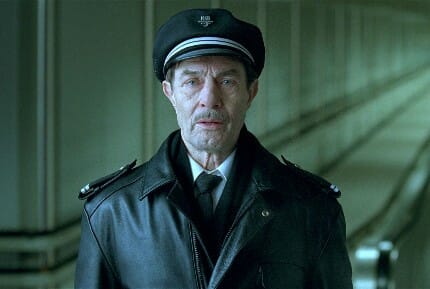 Release Date:
May 15
Director/Writer:
Bent Hamer
Cinematographer:

John Christian Rosenlund
Starring:
Baard Owe, Espen Skjønberg, Githa Nørby
Studio/Run Time:
Sony Pictures Classics, 90 mins.

Arresting cinematography fuels quirky character study
Mainstream cinema has experienced a noteworthy decline in starring roles for seasoned actors since the '60s and '70s. In beautifully shot character analysis O'Horten, Norwegian director Bent Hamer (Factotum) shows there's still vibrant intrigue to be mined from our golden years. The film trails a stoic locomotive engineer (Baard Owe) who succumbs to retirement, wishing his life could remain as frozen as the icy mountains he crossed in years past. Lost and reborn, Horten embarks on a series of random misadventures that charmingly illustrate the miracle of spontaneity. The film's environmental cinematography provides a lonely mirror of whitewashed desolation for the title character's odyssey, reflecting as much splendor as melancholy in the fairytale streets of Oslo. By journey's end, this gem of decompressed storytelling and unforgettable visuals shines a magnesium flare of innovation over a neglected facet of the human experience.