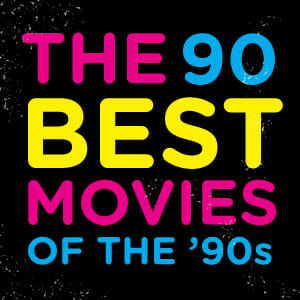 It was shocking just how difficult the task was. You'd think that narrowing down a list of the top 90 movies of any decade would be relatively painless. But even just my personal worksheet of no-brainers for the Best Movies of the 1990s added up to over 100 films—not to mention everyone else's exhaustive picks. Maybe it was the birth of the modern American indie film movement, led by Steven Soderbergh and Richard Linklater, that produced such an explosion of memorable movies in the decade. Maybe it was the emergence of the New World Order (certainly the fall of Communism was directly responsible for Krzysztof Kieslowski, among many others, to do his finest work). Or maybe it's just that we all have a soft spot in our hearts for our post-college-era movies.
So what follows is a very unscientific gathering of the approximate collective opinions of our editors and film critics on the best movies of the 1990s. There are gaping holes, to be sure (even with a dozen nations on the list, foreign films are highly underrepresented, for instance). But we just couldn't resist sharing with you some of the fun we had in reminiscing about one of our favorite decades in film history.
Here are the 90 best movies of the 1990s:
---
90. True Romance (Tony Scott, 1993)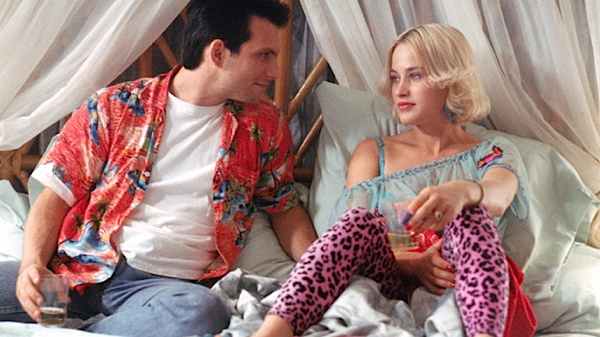 Is this the most deep, meaningful film on the list? Oh no. Does it bog down a bit in the second hour? Oh yes. But for at least an hour, it may just be the most fun you'll have watching any of these 90 movies. Quentin Tarantino wrote it, but Tony Scott directed it. You've probably already seen the all-time classic scene between Christopher Walken and Dennis Hopper. Christian Slater and Patricia Arquette's lead performances are supported by the likes of Samuel Jackson, Val Kilmer, Brad Pitt, Bronson Pinchot, James Gandolfini, Chris Penn and, most of all, Gary Oldman as a white pimp who thinks he's black. It's hilarious, it's sexy, it's quick, it's smart-assed, and it has a hell of a big heart.—Michael Dunaway
---
89. American Beauty (Sam Mendes, 1999)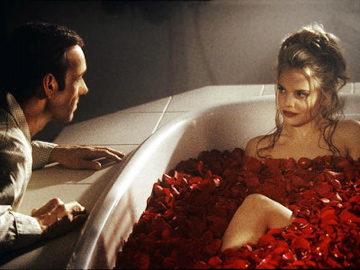 Screenwriter Alan Ball mined his experience as an unsatisfied member of the television industry to pen American Beauty—a beautiful meditation on the hollowness of American suburbia and its materialism. Although Ball originally intended it for the stage, director Sam Mendes made the film intensely personal for each character, adding the kind of emotional heft that only a film—when expertly executed—can provide. This is the story of Lester Burnham's complete journey from imprisoned office worker to carefree teenager to enlightened adult, although each character undergoes a similar transformation. The film may nominally be about Burnham's obsession with the titular Angela Hayes, but its real message is that a more powerful beauty can be found in unexpected places. You just have to look closer.—Allie Conti
---
88. Forrest Gump (Robert Zemeckis, 1994)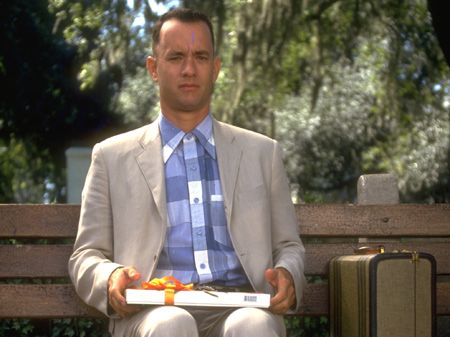 Few films infiltrate the collective American psyche quite the way Forrest Gump managed. You've undoubtedly heard someone make reference to this 1994 classic—whether it was a classmate sarcastically yelling "Run, Forrest, run!" as you hustled to catch the bus, or someone busting out their best drawl to deliver, "Momma always said life is like a box of chocolates." The entire film is full of dialogue that's both moving and funny (my personal favorites include "But Lt. Dan, you ain't got no legs" and "I'm sorry I had a fight at your Black Panther party"). Forrest may be a simple man, but his story is our nation's story, and we all are run through the emotional gauntlet as we watch him hang with Elvis and John Lennon, fight in Vietnam and encounter many a civic protest—all while in pursuit of his true love, Jenny. Tom Hanks delivers an Oscar-winning performance, and Gary Sinise is heartbreaking as Lt. Dan.—Bonnie Stiernberg
---
87. Barton Fink (Joel and Ethan Coen, 1991)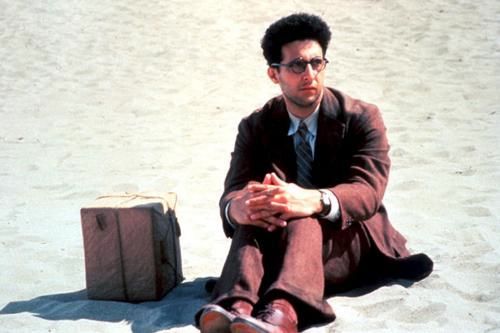 While hung up with the intricate plotting of Miller's Crossing, The Coen Brothers took a break to write a script about a blocked screenwriter (Jon Turturro). Reminiscent of Stanley Kubrick and David Lynch at their most darkly satiric, Barton Fink depicts a self-important New York playwright who struggles to write a Hollywood wrestling picture while residing in a rotting hotel. A jaundiced metaphor for the compromised creative process of show business, Barton Fink delivers the deadpan comedy and quirky performances of the Coen's trademark, including Oscar nominee Michael Lerner as a bombastic studio chief, John Mahoney as a boozing, Faulkner-esque novel, and John Goodman as a cheerful salesman with a dark secret. Audiences can obsess over the meaning of lines like Goodman's "I'll show you the life of the mind!" but any answers the film holds are unlikely to be reassuring.—Curt Holman
---
86. The Truman Show (Peter Weir, 1998)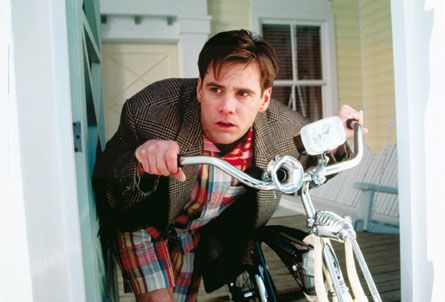 Before reality shows took over the world and VH1, there was a prescient little movie called The Truman Show. Strange, that there was a time in our culture when the thought of putting someone on television and watching their life unfold in a somewhat (or completely) falsified manner was morally wrong. But The Truman Show was more than just a critique on the reality shows of the future; Jim Carrey was the everyman hero, weary of living a life where he took no risks and saw no change. As he attempted to make new moves, he was met with such resistance that it made the very act of living a revolutionary process in itself. Laura Linney, Noah Emmerich and Ed Harris (as Christof, the all-powerful man behind the curtain) made up Truman's world and the cast of one of the most captivating and triumphant stories ever told.—Shannon M. Houston
---
85. Waking Ned Devine (Kirk Jones, 1998)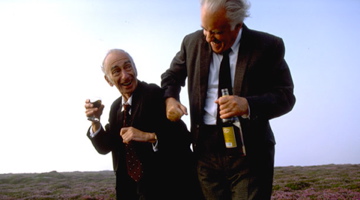 Waking Ned Devine may be the most feel-good heist flick ever made. Ned is an old-timer in a small Irish village who wins the lottery and dies from the shock of it. Two of his old-timer buddies, Jackie (Ian Bannen) and Michael (Fawlty Towers' David Kelly), decide to scam the big-city lotto agent into thinking that one of them is Ned, alive and well. What ensues is not so much a con-artist caper but more an Irish celebration of community, camaraderie and the spirit of human generosity. Other Irish themes championed: whiskey, lush landscapes, poetry, naked old dudes riding motorcycles, whiskey and the fiddle. Did we mention whiskey?—Ryan Carey
---
84. A Bronx Tale (Robert De Niro, 1993)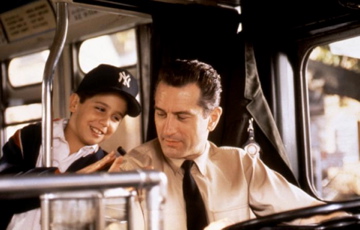 At this year's Tribeca Film Festival, Robert De Niro was asked to talk about his directorial debut, A Bronx Tale. He cited the young, inexperienced leads (Lillo Brancato and Taral Hicks) as the main factor in the film's success: "I like using non-actors. In A Bronx Tale, those were not actors. There were no kids I could ever find that would have been like those kids." Brancato and Hicks played Calogero (an Italian boy) and Jane (a black girl) respectively, two kids growing up—and falling for each other—in the racially charged '60s. De Niro captured that climate perfectly with a story that was part Bronx Gangster tale, part forbidden love story and part father/son drama. Brilliant, classic, cinema.—Shannon M. Houston
---
83. Burnt By The Sun (Nikita Mikhalkov, 1994)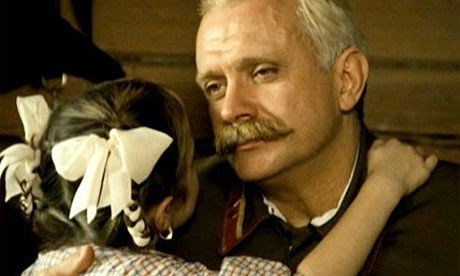 This Oscar winner for Best Foreign Language Film from director/star Nikita Mikhalkov begins like one of Anton Chekhov's melancholy comedies and ends like a Stalin-era tragedy. Mikhalkov plays an honorable Russian general who faces the end of his career when his young wife's former beau reveals himself to be a member of the KGB. Mikhalkov's exquisitely-observed fable shows how totalitarianism destroys not just one good man, but an idealistic belief system and a civilized way of life. Instead of the ill-advised sequel, check out 12, Mikhalkov's ingenious remake of 12 Angry Men.—Curt Holman
---
82. Quiz Show (Robert Redford, 1994)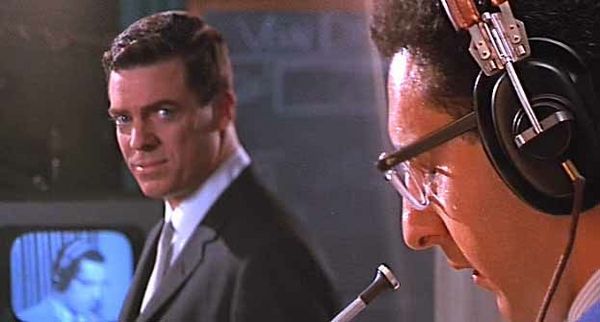 Released in a year filled with its share of lies and deceit, Quiz Show should be the official film of 1994. The true story of TV-game-show cheating in the 1950s appears mild next to the scenes of O.J. Simpson racing down a California interstate in a white Bronco, or Olympic skater Nancy Kerrigan being assaulted by rival Tonya Harding's hooligan friends. In what could have easily been downgraded to a comedy farce, director Robert Redford gives his characters an ethos of white lies that eventually crumbles into a full-blown national scandal, one that changes federal regulations and the way in which commercial sponsors control television. The excellent performances from John Turturro and Ralph Fiennes as quiz-show contestants put a face to the fraud and bring a more dramatic story to a piece of television's history.—Tim Basham
---
81. Braveheart (Mel Gibson, 1995)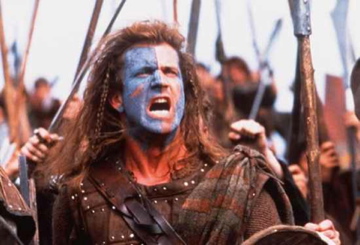 Like any number of other artists, we should be able to separate the creator from the creation. Sure, what we might now know or think about Mel Gibson as a person might not be very nice but, wow, do few films say "epic" quite like this one? Sprawling, bloody, beautifully realized and rich with meaning, this film is everything we hope for from this type of film.—David J. Greenberg
---
80. Bound (The Wachowskis, 1996)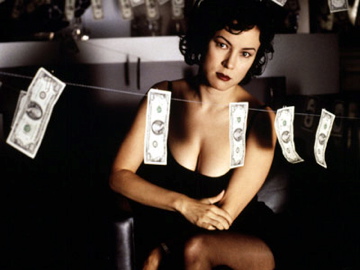 For me, that the Wachowskis did not continue to make films in this vein after their stunning debut is one of the great tragedies of late 20th-century cinema. This deliciously taut, witty, intense neo-noir is lean and mean, produced on a low-budget but dripping with high style—shot in color but heavy on blacks, whites and blood red. Gina Gershon is an ex-con who gets involved—in every sense of the word—with gangster Joe Pantoliano's girlfriend, Jennifer Tilly and, even if you correctly predict that a degree of plotting, scheming and double-crossing soon follows, there is no way to fully describe how much fun it all is.—David J. Greenberg
---
79. The Battle Over Citizen Kane (Thomas Lennon, Michael Epstein, 1996)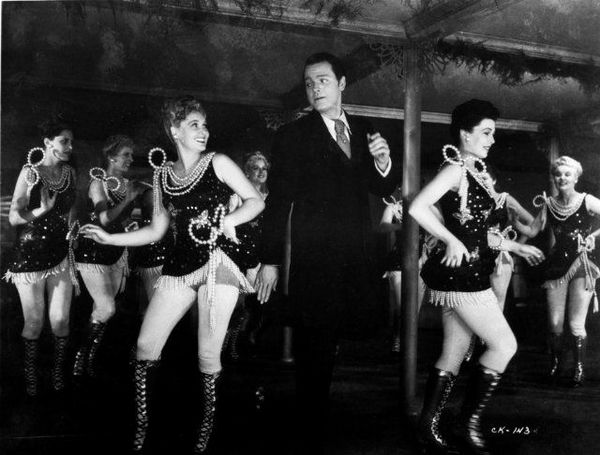 If it's not "the" story of the 20th Century, it's certainly a story that embodies huge chunks of it. Alternating between the rise of media mogul William Randolph Hearst and the rise of dramatic wunderkind Orson Welles, the Oscar-nominated documentary presents an impressively even-handed picture of both men so that, when their colossal clash of enormous egos erupts, it's hard to feel complete sympathy for either. The film depicts two passionate men—a power hungry tycoon and an artistic genius—driven by not always pure motives.—David J. Greenberg
---
78. Boys Don't Cry (Kimberly Peirce, 1999)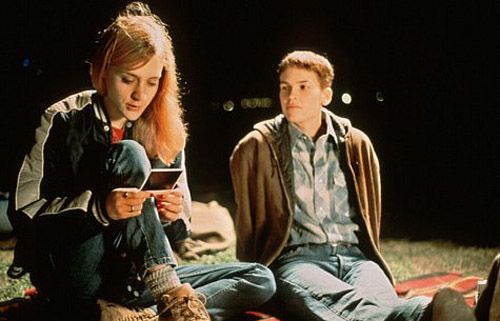 The unforgettable true story of transgendered teen Brandon Teena unfolded before our eyes in this powerfully disturbing drama. Hilary Swank (as Brandon Teena) and Chloë Sevigny (as Lana, Brandon's partner) created a love story that was star-crossed for sure, although viewers unfamiliar with the true story were wholly unprepared for a brutal, tragic ending. Swank took home the Oscar for a moving performance that, one could argue, rocked a generation to its core. It would not be a stretch to say that Boys Don't Cry helped shape the ongoing conversation about the experiences of LGBTQ individuals in our society today; without the story of Brandon Teena, this conversation is incomplete.—Shannon M. Houston
---
77. The Wrong Trousers (Nick Park, 1993)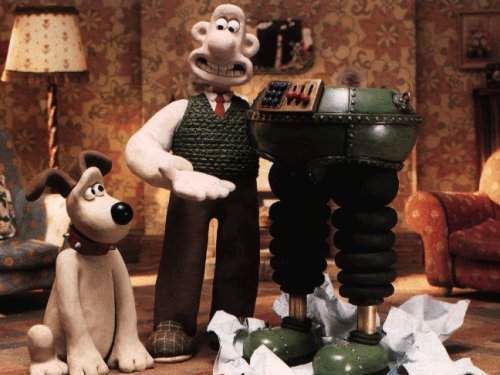 Aardman Animation first introduced the stop-motion comedy duo of addle-minded inventor Wallace and his smart, unspeaking canine Gromit in 1989's genial "A Grand Day Out," but the follow-up proved to be a classic of animated comedy. Director Nick Park brings a love of heist flicks and Alfred Hitchcock thrillers to this tale of a deadpan penguin who drives a wedge between man and dog as part of a nefarious plot that includes a robotic pair of pants and the most hilariously peculiar train chase in movie history. I saw "The Wrong Trousers" at a 1994 animation festival and have never laughed harder in my life.—Curt Holman
---
76. Apollo 13 (Ron Howard, 1995)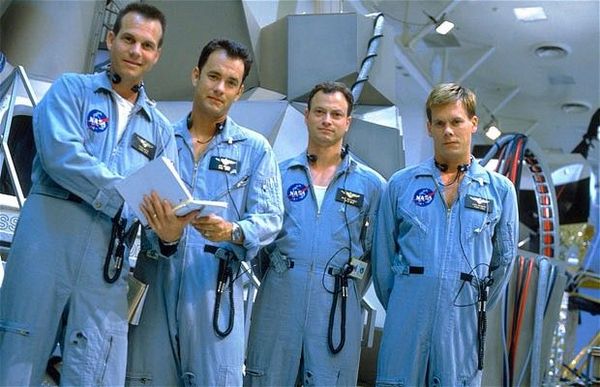 Among the most impressive feats of this Ron Howard tour de force is the way that he took an incredibly well-documented true story where everyone knows the ending and made it into such an intensely dramatic nail-biter—thanks, in part, to some reportedly extensive script doctoring by an uncredited John Sayles. Meticulously researched and painfully attentive to accuracy, the film is never more concerned with the nuts and bolts of the science and technology than it is with the humanity of the characters. Tom Hanks, Ed Harris, Kevin Bacon and Bill Paxton are all at the top of their game here.—David J. Greenberg
---
75. Thelma & Louise (Ridley Scott, 1991)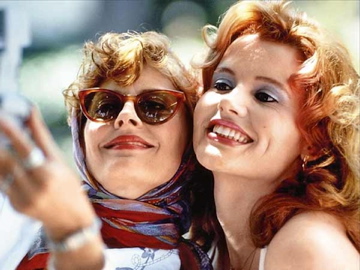 Don't call it a chick flick; it's the ride-or-die movie to end all ride-or-die movies. Ridley Scott directed Susan Sarandon and Geena Davis in the critically acclaimed story about two friends on the road and on the run. In search of adventure they discovered crime, love and that all-too-real freedom that comes at a great cost. With knockout performances from an entire cast (which included Harvey Keitel, Michael Madsen, and baby boy Brad Pitt), Thelma & Louise is that brilliant pop-culture cult-classic that simply cannot be imitated.—Shannon M. Houston
74. As Good As It Gets (James L. Brooks, 1997)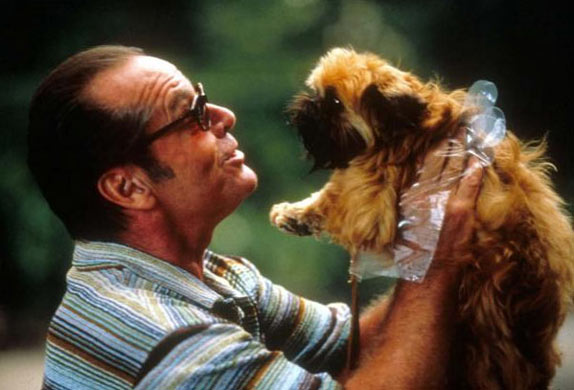 Someday, hopefully far, far away, Jack Nicholson will no longer be making films. It's a singularly good reason to clone human beings. If that doesn't work, just repeatedly watch one of his greatest performances, As Good As It Gets. The actor brings all of his talents to the invention of a most fascinating creature: Melvin Udall, a successful romance novelist with a struggling obsessive-compulsive disorder who is also a supremely socially dysfunctional grouch. The man's life is turned upside down by the violent assault of a gay neighbor (Greg Kinnear) and the medical problems of a waitress' (Helen Hunt) young son. The interaction between the three adults is movie-making magic with some of the cleverest film dialogue of that decade. Both Nicholson and Hunt received Academy Awards for their roles with Kinnear getting a supporting nomination. But Nicholson performs at such a high level that he doesn't even need to speak to pull you in. It only takes the raise of an eyebrow or a drop of a jaw. It is good, and it doesn't get much better.—Tim Basham
73. Austin Powers: The Spy Who Shagged Me (Jay Roach, 1999)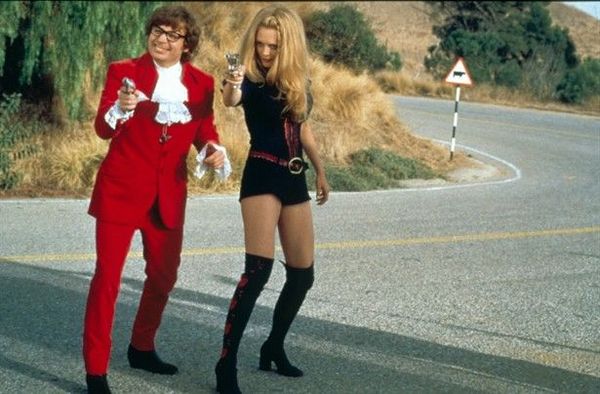 I have a theory about Mike Myers: if you were not a teenage boy growing up in the late 70's or early 80's, you're going to miss so much of his humor. With the "Powers" films and the two "Wayne's World" films, Myers brilliantly, and hilariously captured something, that hodgepodge of pop culture from the '60s that permeated the '70s and morphed into something else in the '80s. Essentially variations on one joke, a spoof of '60s spy movies, the '60s themselves and, by extension, the '90s, the series began to run out of steam mid-way through this second installment but it certainly has its charms, notably the opening musical sequence.—David J. Greenberg
72. A Taste of Cherry (Abbas Kiarostami, 1997)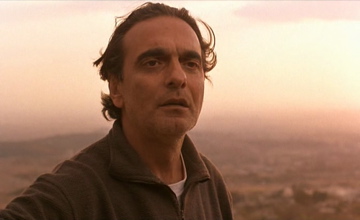 The first Iranian film to win the Palme d'Or at the Cannes Film Festival, Abbas Kiarostami's controversial Taste of Cherry is a masterpiece of contemplative cinema. In it, middle-aged Mr. Badii (Homayoun Ershadi) drives the dusty hills outside Tehran, seeking a stranger to do him a favor: He intends to kill himself; he's already dug a grave; he just needs someone to bury him after he dies. It's a distressing request, though, in a society whose Muslim strictures prohibit suicide. Kiarostami films Mr. Badii's philosophical conversations with those he approaches—a shy Kurdish soldier who flees from the disturbing request; an Afghani seminary student who tries to talk him out of it; and a Turkish taxidermist who needs the money for his sick child—in long, uninterrupted takes inside his Range Rover. The pace is leisurely and the style minimalist, with lengthy periods of silence, culminating in an enigmatic shot of Mr. Badii, about whom we've learned nothing other than he wants to die, lying in his grave as a thunderstorm gathers and meta behind-the-scenes footage of the film being shot.—Annlee Ellingson
71. Sweet and Lowdown (Woody Allen, 1999)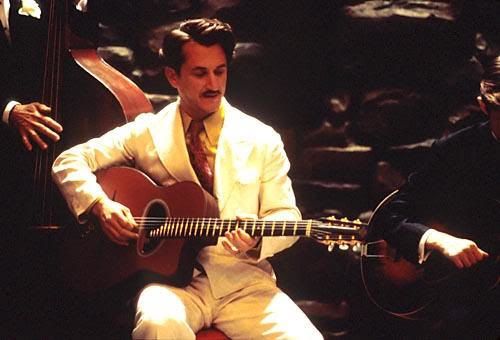 Woody Allen capped off the '90s by creating a character loaded with both tragic flaws and comic gold. Sweet and Lowdown arguably features the best performances both Sean Penn and Samantha Morton have given in their careers. In this pseudo-biopic, Penn plays Emmett Ray, the insecure second-best jazz guitarist of the 1930s, who deep down knows he'll never be as good as the incomparable Django Reinhardt. Allen and Penn depict a lonely, miserable, thieving, unreliable drunk who happens to be a wonderful musician. In lesser hands, Ray might simply be a comedic buffoon, but Allen knows how to work it from all angles. Morton brings out the humanity with her unforgettable portrayal of a good-hearted mute girl who goes against better judgment to befriend the doomed guitar player.—Michael Dunaway
70. The Sixth Sense (M. Night Shyamalan, 1999)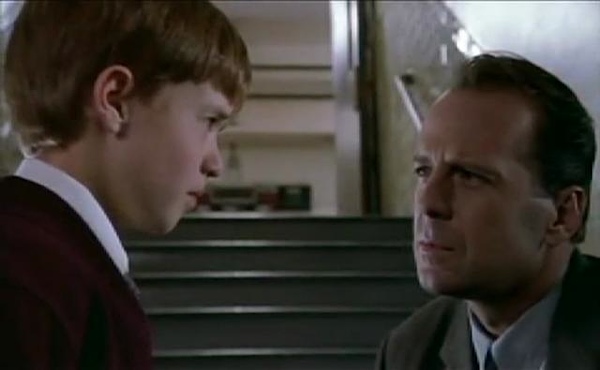 For anyone who discovers M. Night Shyamalan's body of work from the tail-end—The Happening, Lady in the Water, The Last Airbender, etc.—I am sorry. I truly am. But please, for a moment forget the convoluted plots, the often absurd dialogue and the obnoxiously strident instrumental cues, and give the The Sixth Sense a try. Sure, it's the reason Shyamalan was given the opportunity to keep making films (not all of which are horrible), but in some ways, The Sixth Sense excuses all. Taut, spare, riveting and with a twist that has become in many ways an albatross around the neck of its writer/director, The Sixth Sense rests squarely on the shoulders of Bruce Willis, Haley Joel Osment and the imagination of the viewer. Neither actors nor human psychology disappoints.—Michael Burgin
69. The Game (David Fincher, 1997)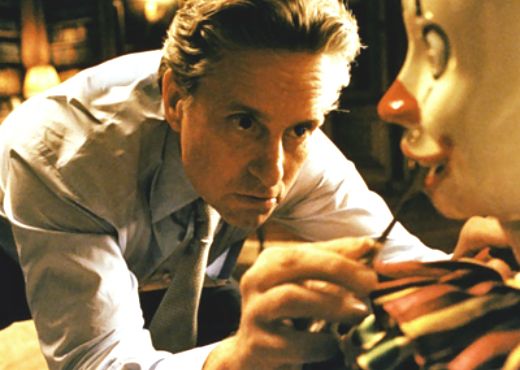 One of my more fortunate movie-going experiences was seeing The Game for the first time and not knowing a damn thing about it. I can't even remember why I saw it; I really didn't like Seven, felt indifferent to Michael Douglas, thought David Fincher was a cold-hearted megalomaniacal automaton (I still cling to that when it suits). In hindsight, I was in the perfect frame of mind to see it. My low expectations yielded wondrous surprise. And I got the perverse joy of watching mega-yuppie Michael Douglas get the mother of all come-uppances. All this presented in an icy noir-ish Fincher sheen that achieved the rather impressive feat of satirizing conspiracy theories on a purely visual level alone. But what puts this over-the-top for me is the sheer rewatchability of the thing. Sure, it's a contraption movie, so you always want to see what you might have missed the first time round; but it goes beyond that. I'm convinced now that I want to play The Game. I wish I had a loony left-wing Sean Penn brother who wanted to mess with me. I want that love! I want to feel the ultimate middle-aged epiphany! (And I want to be able to afford it!) Well I want lots of things I can't have, so I guess I'll just watch The Game again. Hell, even that ridiculous ending doesn't seem so bad now.—Harold Brodie
68. Princess Mononoke (Hiyao Miyazaki, 1997)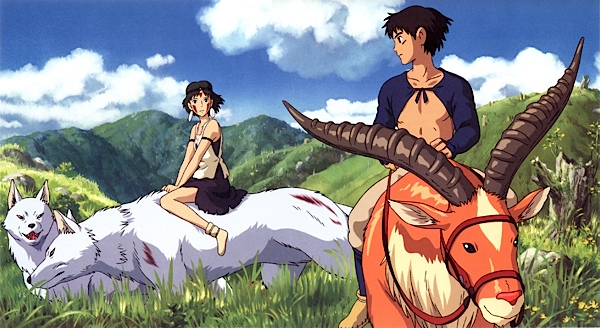 If Pixar and its computer animation brought the "wow" once associated with Disney to audiences in the '90s, Studio Ghibli and Hiyao Miyazaki showed audiences that you could still knock it out of the park without computer rendering. Princess Mononoke is a lot of things—a classic fable of the struggle between nature and the human technology that consumes it, a quest for survival for its protagonist, Ashitaka, and an impressive drawn world filled with both wonder and horror. It's also, like most Miyazaki films, a case study in swift, immersive involvement of audience and story. Whether one sees Princess Mononoke dubbed or not is a matter of personal preference, but if for anyone who considers him or herself a fan of animation, fantasy or just superb filmmaking, Miyazaki is a must-see.—Michael Burgin
67. American History X (Tony Kaye, 1998)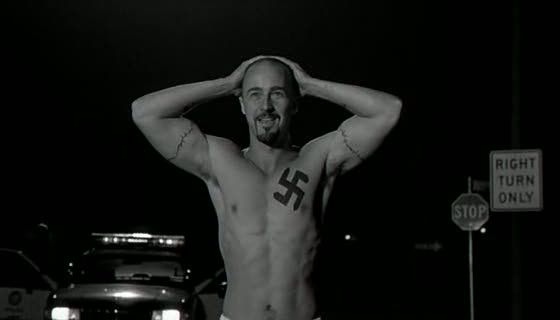 It's upsetting that director Tony Kaye was so unhappy with the final cut of American History X that he tried to have his name removed from the credits. How much better can a debut feature realistically get, and why discredit one of the greatest films ever made about race relations by attributing it to Humpty Dumpty? Although the driving force of the film is Edward Norton's visceral performance, Kaye makes him the centerpiece of so many now-iconic black-and-white compositions. The dinner scene that erupts into an argument about Rodney King is so arresting due to Derek Vinyard's palpable anger. But when Vinyard throws his mother's new boyfriend out of the house and he turns back, briefly, to see the American flag blowing in the wind, just before he leaves? That's Tony Kaye knowing how to create an indelible image.—Allie Conti
66. After Life (Hirokazu Koreeda, 1998)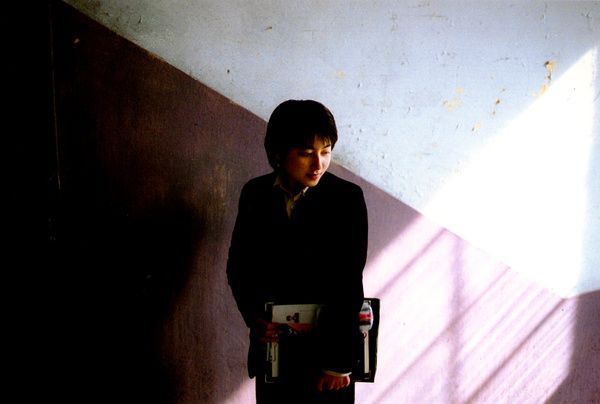 On a one-week pitstop en route to the eternal hereafter, the newly departed arrive in a no-frills complex and, over the course of a week, choose the single memory that they will experience through all eternity. In After Life, Japanese director Hirokazu Kore-eda explores a simple premise in a deceptively simple way. He quietly observes his characters as they discuss their lives and their happiest moments, and which of those moments they'd like to live in forever. Hirokazu drifts through to a rush of emotions as he follows both the newly dead and their counselors, who live in the complex and prepare everyone for the next step. This is a quiet yet powerful study of what makes us happy in life, and what memories we most want to hold onto.—Jeremy Mathews
65. The Iron Giant (Brad Bird, 1999)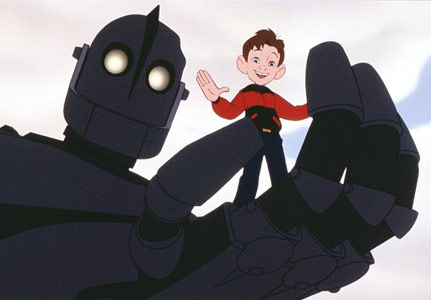 Brad Bird's feature debut was traditional 2-D animation when computer animation was the craze, released by studio folk who didn't realize just how special a film they had on their hands. Luckily, The Iron Giant received its due recognition on home video. Set in the 1950s and drawing off the nuclear fears of the time, it incorporates the hallmark of the era's science-fiction—a giant metal robot—into a touching coming-of-age story. Bird effortlessly moves between riotous comedy (such as young Hogarth's efforts to hide his enormous new robot friend from his mother), high-spun action and poignant moments of fear and friendship.—Jeremy Mathews
64. Clueless (Amy Heckerling, 1995)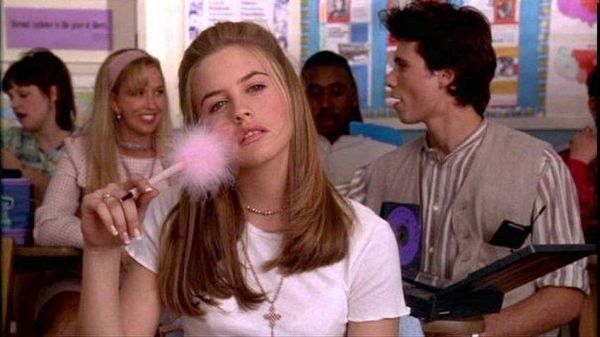 A combination of comedy, romance and high-school spunk, Clueless is a story with true '90s flair. Alicia Silverstone stars as the pretty and popular Cher, a privileged valley girl with a penchant for matchmaking. While she cruises potential boyfriends for her girlfriends, she struggles to figure out her relationships. The film is a charming, modern take on Jane Austen's 1815 novel Emma, and with performances by a youthful Paul Rudd and Brittany Murphy, it's anything but an airhead. Could we love this film anymore? As if!—Megan Farokhmanesh
63. Election (Alexander Payne, 1999)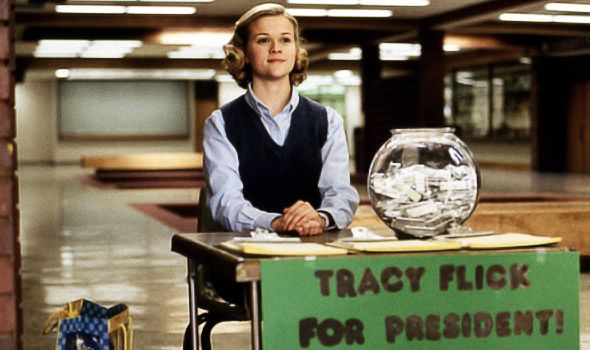 A high-school election for student body president turns into a darkly comic satire on politics and sexuality in one of Alexander Payne's uproarious takedowns of Midwestern values. The election turns into a struggle of wills between Matthew Broderick's wormy high-school teacher and Reese Witherspoon's overbearing know-it-all Tracy Flick, but resentful mediocrity doesn't stand a chance against relentless ambition. With a hyper-capable schoolkid surrounded by hilariously flawed characters, Election could be Rushmore's cynical classmate.—Curt Holman
62. Beauty and The Beast (Gary Trousdale & Kirk Wise, 1991)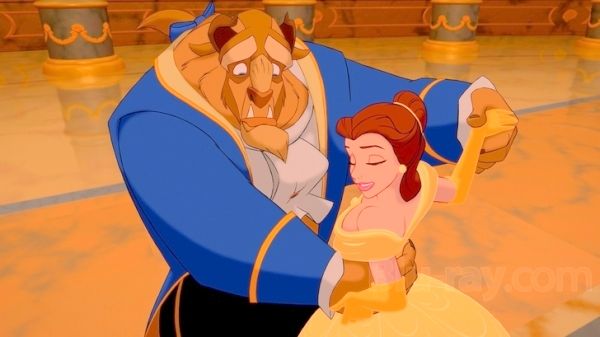 Simply put, this is one of the films that put Disney animation back on the map after a long period of decline. No new-fangled computer animation here, this film is old school in more ways than one—like one of the several wonderful songs says, it's "a tale as old as time" full of spectacular set pieces and a great cast of characters. You can debate the whole "Is Belle a good role model?" issue all you want, but, if that is all that jumps out about this film, you're missing something.—David J. Greenberg
61. Terminator 2: Judgement Day (James Cameron, 1991)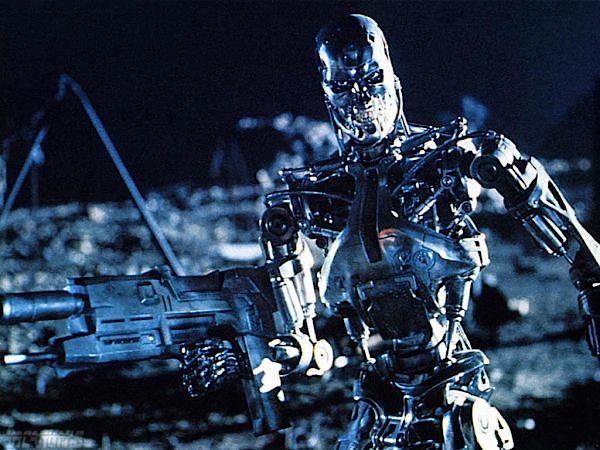 That rare sequel that trumps its predecessor, James Cameron and co-writer William Wisher Jr. crafted a near-perfect action-movie script that flipped the original on its head and let Ahnold be a good guy. But it's Linda Hamilton's transformation from damsel-in-distress to bad-ass hero that makes the film so notable. Why should the guys get all the good action scenes?—Josh Jackson
60. The Professional (Luc Besson, 1994)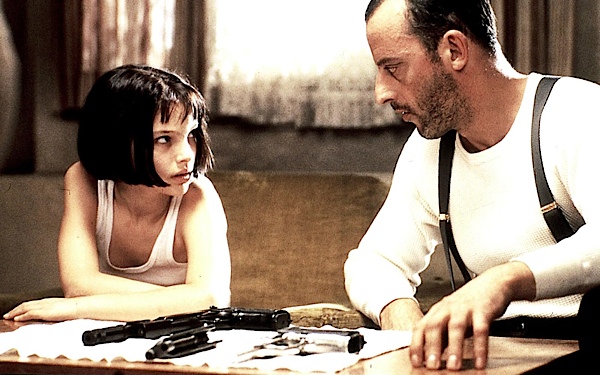 I'm not sure when I've seen an action film that's so touching. It could have been incredibly precious and cloying: cute little girl meets strong-silent type neighbor who turns out to be an assassin. But Luc Besson puts just the right amount of edge into his film (how scary is Gary Oldman?). He coaxes a beautiful performance out of Jean Reno—mournful, weary, resigned, tender. And a young Natalie Portman showed very early on why she was destined for greatness. I challenge you to watch the final scene without getting chills.—Michael Dunaway
59. Good Will Hunting (Gus Van Sant, 1997)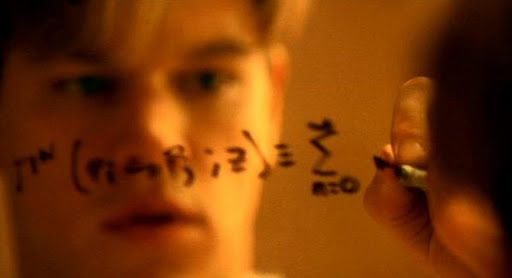 The story of a genius janitor capable of solving the world's most difficult mathematical problems, Will is both exasperating and loveable as the Boston boy reluctant to live up to his true potential. Robbin Williams takes the oft-clichéd mentor paradigm and turns it into a wholly original character as Damon's therapist Sean. But what's special about this film is the way Gus Van Sant captures the existential angst and, ultimately, the frustrated striving of a brilliant boy form the wrong side of the tracks. Matt Damon and Ben Afleck star in their own breakthrough roles as best friends closer than even blood brothers. Though the movie touches on heart-wrenching topics like childhood abuse and heartbreak, the sarcastic humor and witty banter are just as memorable. Effortlessly charming and never overwrought.—Amy Libby
58. JFK (Oliver Stone, 1991)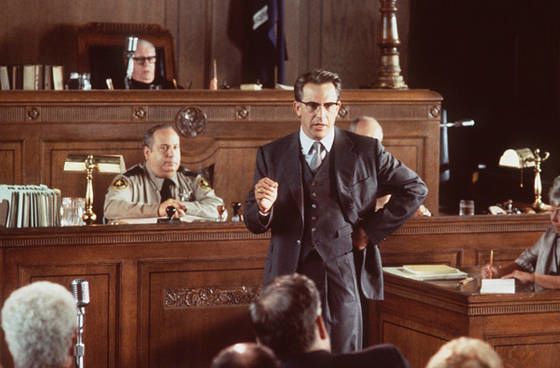 Comedian Roger Weaver jokes, "It's easy to make an award-winning film about The Holocaust, but I'd like to see them make an award-winning film about spring break!" The truth of the matter is that JFK's assassination is probably the single most memorable moment of the American 20th century, and any major motion picture that payed even half-competent tribute to it was destined to earn cinematic importance. Still, Oliver Stone deserves props for throwing his (albeit) considerably heavy hand into an epic that forces you to imagine how twisted the reasoning behind the shooting of John Kennedy could have been. Absolute truth? Perhaps not. But he forced the nation to think, interpret and raise heated debate like almost no other cinematic fiction has done. With a studded cast just short of the entire screen actor's guild (including Gary Oldman as Oswald), and a style that straddles the unexpectedly thin line between pseudo-documentary and political cabaret, it's easy to trace where Oliver Stone's political allegiances lie: back, and to the left.—Ryan Carey
57. Eyes Wide Shut (Stanley Kubrick, 1999)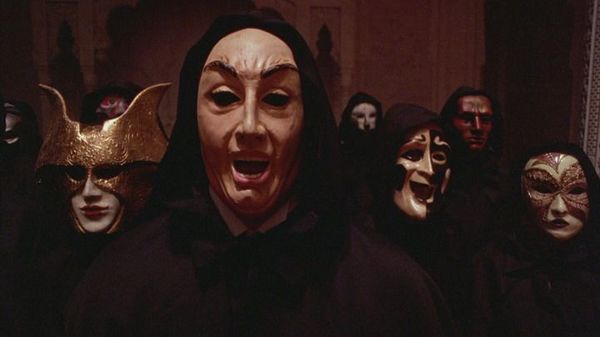 It's always fascinating to see what the old masters come up with at the end of their careers. Eyes Wide Shut was Kubrick's final message before he passed away, and it revelas an artist still grappling with the complexities and vagaries of the human heart, as well as organs slightly southward. Tom Cruise and Nicole Kidman are brilliantly cast, and the eerie, dreamlike atmosphere that pervades the film is palpable. When you re-emerge into the world of light outside the theater, you won't quite be able to explain the journey you've been on. but it will stay with you for a long, long time.—Michael Dunaway
56. Heavenly Creatures (Peter Jackson, 1994)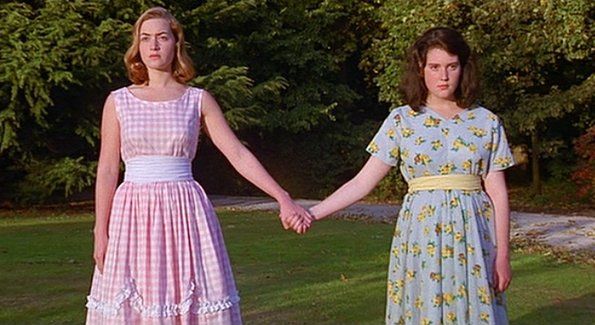 Before making this feverish biopic based on a notorious case in New Zealand history, Peter Jackson was best known for grisly horror comedies like Brain Dead (released in U.S. as Dead Alive). Heavenly Creatures captures the psychological landscapes of two teenage girls (Kate Winslet and Melanie Lynskey in their big screen debuts) whose obsession with their shared imaginary world draws them further from reality. Without Jackson's breathless narrative and ingenious fantasy scenes in Heavenly Creatures, he never would have gotten the Lord of the Rings gig, but Creatures stand on its own as a compelling thriller and commentary on moral hypocrisy. In real life, Winslet's character grew up to be mystery writer Anne Perry.—Curt Holman
55. Groundhog Day (Harold Ramis, 1995)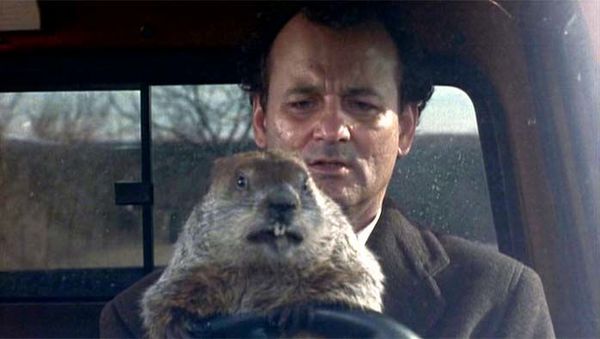 Bill Murray, director/co-writer Harold Ramis and screenwriter Danny Rubin take a "Twilight Zone"-esque comedic premis—a self-centered weatherman gets stuck experiencing February 2 again and again—and find unexpected profundity. A more conventional film would have love resolve the chronological predicament, but instead, it falls to Murray to become the best man he can possibly be. A Hollywood comedy that challenges middle-class Americans to better themselves, Groundhog Day doesn't just elicit laughs, but leaves audiences more deeply moved than they ever expected. It's also inspired some obsessive fans, including one fellow who calculated, down to the day, the number of decades Murray spent in February 2.—Curt Holman
54. Exotica (Atom Egoyan, 1994)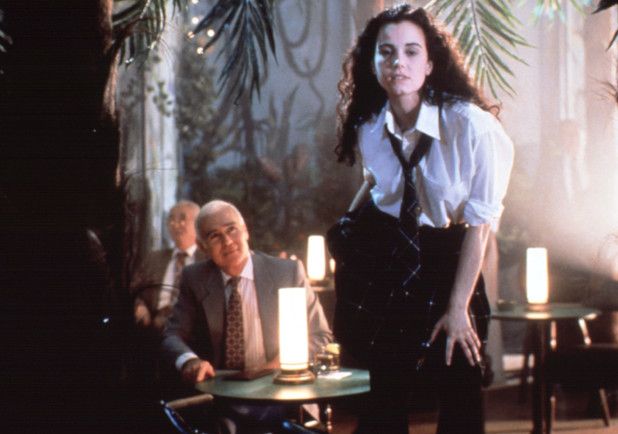 Backed with Mychael Danna's haunting score and the dark, pulsing rhythm of Leonard Cohen's "Everybody Knows," there's no escaping the hypnotic trance of the puzzle that is Atom Egoyan's Exotica. Folding a collection of stories over themselves in space and time, Egoyan probes the lives of initially mysterious characters in a strip club and an exotic pet store, moving ever closer to their misfortunes and mental scars. Filling the film with one- and two-way mirrors, Egoyan forges a ring of characters who can't clearly view themselves and others at the same time.—Jeremy Mathews
53. The Remains of The Day (James Ivory, 1993)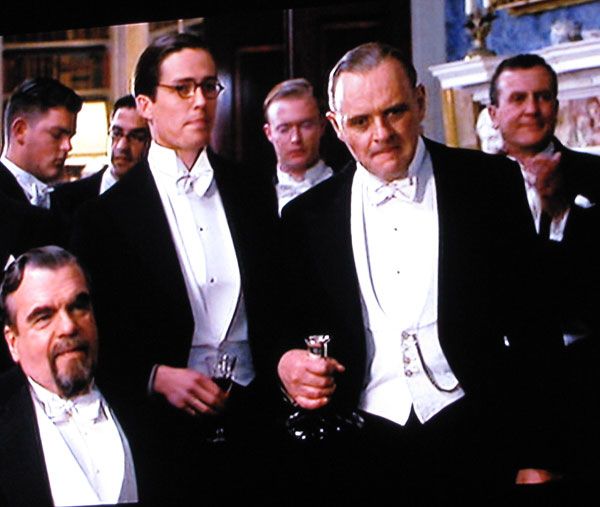 Merchant Ivory's adaptation of Kazuo Ishiguro's novel is The Good, The Bad and the Ugly of stuffy butler movies. From musicals and heist movies to bromances and torture porn—genres are constantly being invented and then reinvented. They have lifelines from birth to heyday to revisionism to reboot, and in each case there's an apex, a seminal work for which you'd dust off the recommendation, "If you're only gonna see one. See that one." The Remains of the Day remains to this day (see what I did there?) the strongest execution of a certain type of movie: the sort Eddie Izzard once brilliantly labeled, "room with a view of a staircase and a pond type movies." It's a film about what is not said; filled with painfully reserved people unable to express their feelings about life, love, right and wrong until it's too late; the sort of movie where the most action-packed scene is a maid asking to borrow a book. Granted, absence for this sort of thing has made the heart grow fonder and helped Downton Abbey recently become a cool-kid hit, a sort of über-white version of The Wire. But back in 1993, this sort of Oscar-bait was about to slouch into self-parody, and yes, Merchant Ivory was eventually culpable, but here, with this particular film they were on top of their game and knew how to author this kind of film better than anyone.——Bennett Webber
52. The Talented Mr. Ripley (Anthony Minghella, 1999)


Many doubted anyone could do justice to the Ripley novels on celluloid, but Anthony Minghella proved them wrong in spectacular fashion. Lushly photographed, exquisitely art-directed and impeccably timed (not a scene is a moment too long or too short), it intrigues and bewilders like Hitchcock's best work. Career performances from Matt Damon and Jude Law, plus wonderful turns from Philip Seymour Hoffman and Cate Blanchett—and the last time Gwenyth Paltrow was bearable. A frightful—and frightfully overlooked—film.—Michael Dunaway
51. The Lion King (Roger Allers, Rob Minkoff, 1994)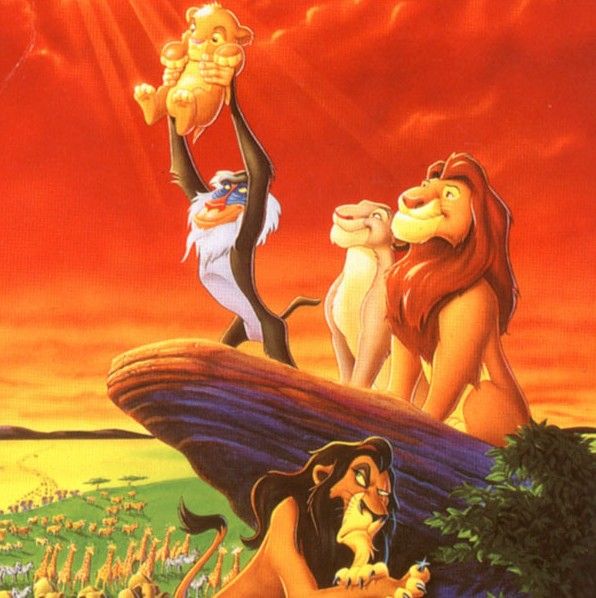 Animated films often overreach for gravitas and fail miserably. The Lion King takes a mishmash of the stories of Hamlet, Henry IV, and some African folktales—and pulls it off. Simba&#8217 hearing his father's ghost tell him "You are more than what you have become" resonates as deeply as anything in Shakespeare's account of Young Hal. Somehow, even Elton John's drippy soundtrack sounds majestic. A film that ennobles.——Michael Dunaway
50. Casino (Martin Scorsese, 1995)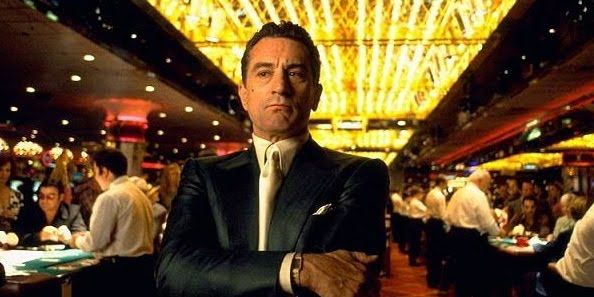 Martin Scorsese's second adaptation of a Nicholas Pileggi book, Casino is often overlooked as a lesser iteration of the first, 1990's Goodfellas. The two are similar enough—pretty much all that's missing behind or in front of the camera is Ray Liotta—but while this 1995 film may not rise to the level of Goodfellas, a movie that falls short of one of the best films of the decade can still reach pretty high. Casino marks the eighth and most recent collaboration between two of the best of their generation (Scorsese and Robert De Niro), but the film is more than just bookend material for some sophomore film studies class. In addition to De Niro, Sharon Stone and Joe Pesci turn in performances that make this look beneath the facade and underbelly of Las Vegas in the 1970s and early 1980s a fascinating journey for all.—Michael Burgin
49. Miller's Crossing (Joel & Ethan Coen, 1990)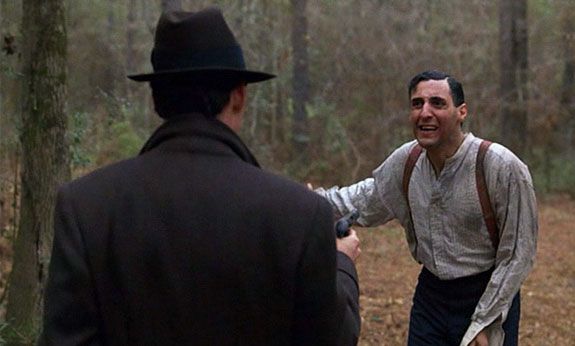 Like O Brother Where Art Thou a decade later, Miller's Crossing is a terrible choice for those who prefer their Coen films a little less Coen-ish. It's highly stylized, confusing and often ridiculous. But the parts that do work are glorious—Gabriel Byrne's casual indolence, Albert Finney's blustering menace, and most of all, John Turturro's masterful painting of the spectacularly weaselly Bernie Bernbaum. "Look in your heart!"—Michael Dunaway
48. Metropolitan (Whit Stillman, 1990)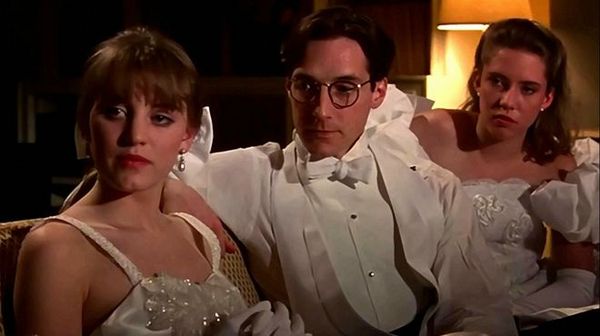 There have been nearly as many "next Woody Allens" in film as there have been "next Michael Jordans" in basketball or "next Bob Dylans" in music, but sometimes the moniker fits. In Whit Stillman's debut, he staked his claim as the Woody of the upper-class WASPy NYC set and won a whole army of loyal followers. For good reason, too—seldom has any director, regardless of experience, so deftly juggled dialogue that could so easily have delved into too-clever-by-half-isms, or trained such a sympathetic eye on a sometimes questionable nostalgia for the end of an age. Most of all, though, seeing Metropolitan just makes you feel smart and witty and somehow elevated. Not bad for the price of a movie ticket.—Michael Dunaway
47. Heat (Michael Mann, 1995)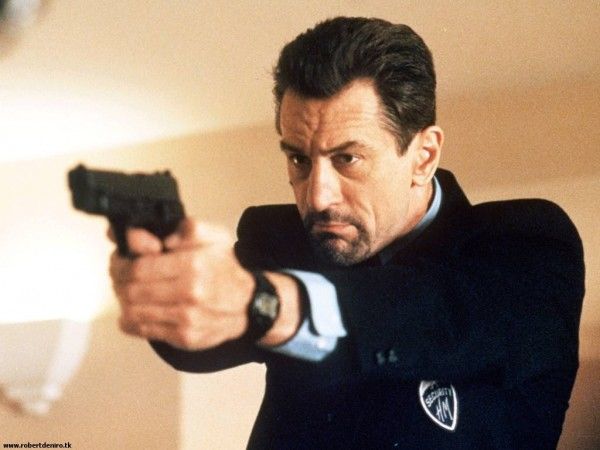 The diner scene alone, where heavyweights Al Pacino and Robert DeNiro face off (for the first time in cinema history) would be enough to put Heat on the list, but the whole heist and cat-and-mouse story holds up all the way through. It's dark, human and wholly engaging.—Josh Jackson
46. Three Kings (David O. Russell, 1999)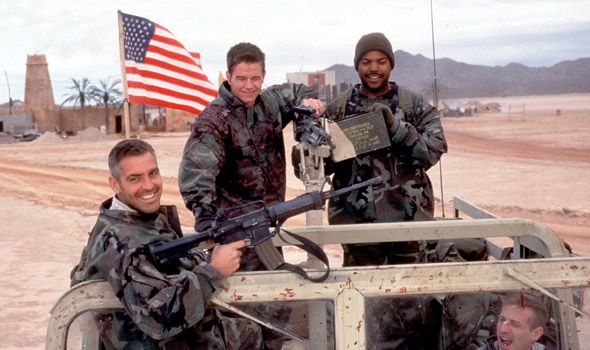 Armed with invention, flare and an unflinching point of view, indie filmmaker David O. Russell charged into Hollywood and made an absolutely stunning war film—honest and unapologetic in its depiction of the Gulf War. George Clooney, Mark Wahlberg, Ice Cube and Spike Jonze play American soldiers who witness the collateral damage of the war as they attempt to smuggle some of Saddam Hussein's gold out of Iraq. The film mixes political commentary, wartime character studies and madcap surrealism, emphasized by Newton Thomas Sigel's gritty, vibrant experimental cinematography. The audience must follow the characters on their journey and witness their discoveries, their failures and their desperation. The film also helped establish Clooney as a leading man willing to take on thoughtful, difficult content.—Jeremy Mathews
45. The Ice Storm (Ang Lee, 1997)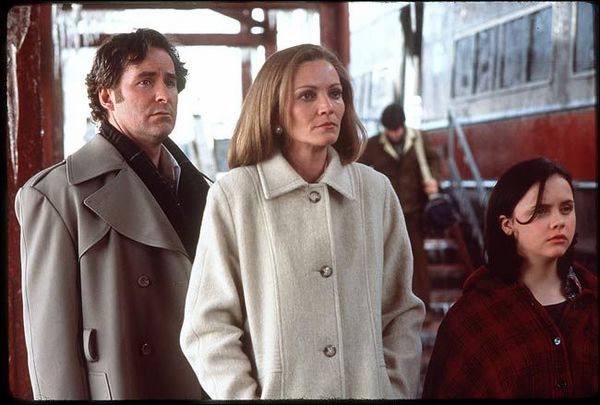 Remember when it looked like Ang Lee was going to walk in and devastate Hollywood? It's been about a decade since he ran off course, Brokeback Mountain aside. But watching The Ice Storm will remind you of why he raised such high hopes in the first place. It's a devastating (there's really no other word) critique of the mores of the '70s, the most selfish decade on record. The kids' lives are spinning out of control, but so are their parents' lives, and often for the same reasons. The Suburban Boho '70s have seldom been so perfectly captured.—Michael Dunaway
44. Se7en (David Fincher, 1997)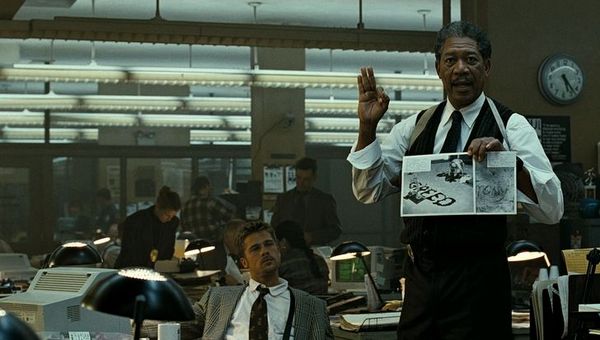 It's hard to think of a movie that did more short-term damage to the length of your fingernails in the '90s than David Fincher's Se7en. The film follows Detectives David Mills (Brad Pitt) and almost-retired William Somerset (Morgan Freeman) on the trail of John Doe, a murderer who plans his kills around the seven deadly sins. We see Somerset teach a still-naive Mills valuable life lessons around the case, which has morally charged outcomes aimed at victims that include a gluttonous man and a greedy attorney. But with all the disturbing crime scenes considered, Se7en's never as unpredictable or emotionally draining as when Mills and Somerset make the final discovery of "what's in the box" after capturing their man.—Tyler Kane
43. The Player (Robert Altman, 1992)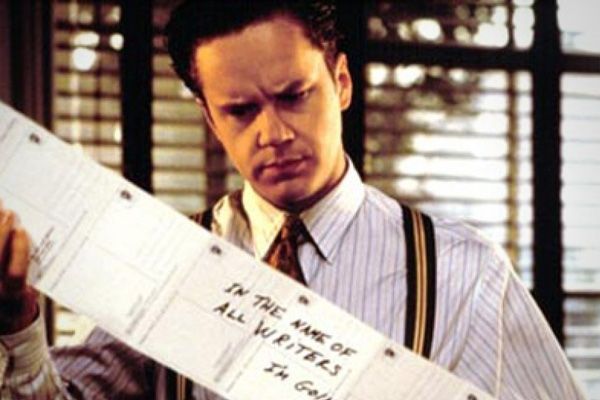 Robert Altman's films are all epic in the interplay between characters, but he's adept enough at the small moments to make you care about every little twist and turn. Gosford Park and Short Cuts are as suspenseful and engaging as The Player, but neither of his other great films are also this funny. Gleefully biting the hand that fed him, he satirized the movie business in a way that even the slickest agent would enjoy.—Josh Jackson
42. Bringing Out The Dead (Martin Scorsese, 1999)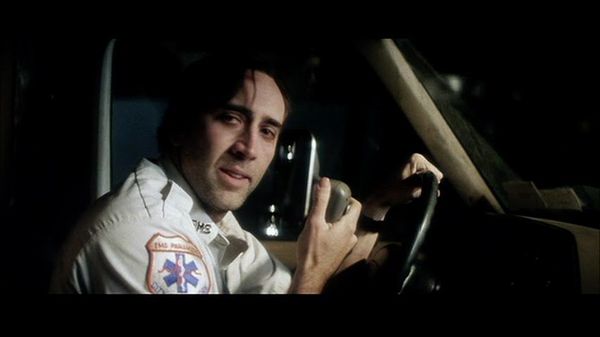 People forget that Martin Scorsese is, at heart, a deeply religious filmmaker. It's why the former seminarian's more abstract character studies on overtly spiritual themes—The Last Temptation of Christ, Kundun and Bringing Out the Dead—are so underappreciated. In Bringing Out the Dead, Nicolas Cage is a New York paramedic haunted by the lives he hasn't been able to save. It's episodic, moody and impressionistic. But it leaves a mark.—Michael Dunaway
41. L.A. Confidential (Curtis Hanson, 1997)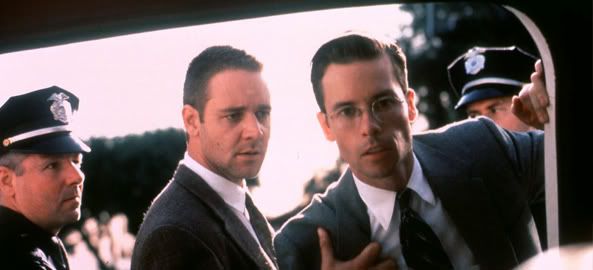 This sumptuous adaptation of James Ellroy's novel never visits Roman Polanski's preferred corner of Los Angeles, but it rivals Chinatown in both quality of filmmaking and cynicism of spirit. This film not only announced Hanson as a filmmaker well beyond his previous work (Hand That Rocks the Cradle?), but endeared Russell Crowe and Guy Pearce to American audiences by giving them their first signature roles. This tabloid version of the City of Angels celebrates all the sex, corruption and other seedy circumstances the superficial city can provide. It provides a string of unforgettable sequences from Bud White's Yuletide raid to Exley's interrogations to the final shootout where the film's utterly Ellroy perspective on police morality is (quite literally) executed with masterful precision. At the time of its release L.A. Confidential was praised as a throwback, a smeared portrait of the 1950s embracing the spirit of crime noirs (and even westerns) of the 1970s. That was over a decade ago. Here's hoping some young punk or frustrated journeyman is ready to dust off these storytelling tropes again to produce something this timeless.—Bennett Webber
40. Short Cuts (Robert Altman, 1993)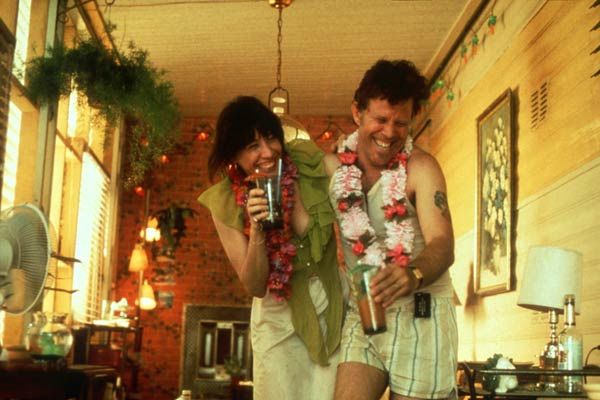 After making a comeback with his showbiz satire The Player, Robert Altman staked his newfound Hollywood capital on this ambitious, three-hour passion project. Short Cuts loosely adapts nine short stories and one poem by Raymond Carver and turns them into an interlocking tale of Los Angelenos struggling to form personal connections. Altman's cast includes Julianne Moore, Matthew Modine, Tom Waits, Andie MacDowell, Lyle Lovett, Fred Ward, Lily Taylor, Jack Lemmon, Tim Robbins, Jennifer Jason Leigh, Robert Downey Jr. and Lily Tomlin. Framed with aerial insecticide spraying at the beginning and an earthquake at the end, Short Cuts doesn't quite strive for the same accumulating punch of Altman's similarly-sprawling Nashville, but had an enormous influence on film dramas of the following 20 years, particularly Paul Thomas Anderson's Magnolia and Paul Haggis' Oscar-winner Crash.—Curt Holman
39. The Matrix (Andy & Lana Wachowski, 1999)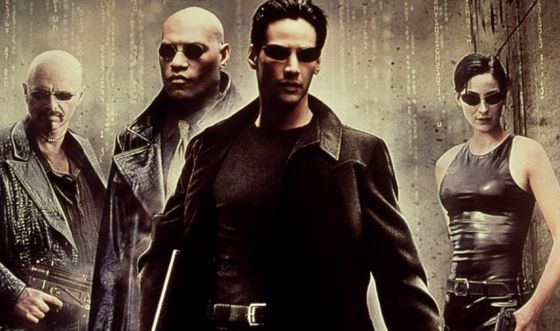 It's easy to look back at The Matrix now and mock some of its excesses (especially when you look at it through the lens of the far inferior sequels). But I'll never forget walking into a movie theater, seeing the original for the first time, and having my mind utterly blown. Even if you aren't fascinated by the Christian-Buddhist mystical layers of the story, it works so well as a parable of finding and accepting the truth about oneself, it's simply one of the coolest action flicks ever. Plus: "I know Kung Fu." How can you resist that?—Michael Dunaway
38. Office Space (Mike Judge, 1999)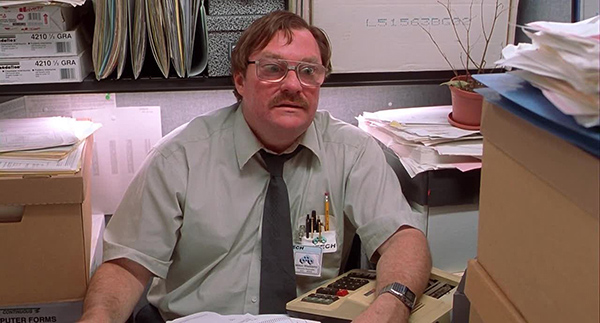 Great comedy almost always has a dark heart. (The flipside is also true of great horror: it almost always teeters on the edge of farce). But this makes sense. Laughter is our response to absurd and unexpected contradictions; comedy needs its darkness to fully flourish. Mike Judge, the writer/director of Office Space, knows this well. His humor concerns the lowest, saddest schmucks on the corporate ladder (thus 99% of us can relate) who mostly feel dead inside, turning to Kung Fu reruns and cheap beer to escape. It's a subject as old as capitalism itself: most of us are unhappy, not doing what we want, feeling our dreams escaping us more and more with each passing day. For protagonist Peter Gibbons (Ron Livingston), his goal is one of the funniest and most subversive in cinema history: independently, from no wellspring of societal angst (unlike, say, The Graduate's Benjamin Braddock), he wants to do nothing. And besides being a hilarious antidote to scores of boring predictable cookie-cutter hyperactive hero-protagonists that populate seemingly every movie (the Office Space pitch meeting: "the hero's goal is nothing!"), it feels absolutely real, and is what the corporate rat race deserves in an anti-hero: the do-gooder replaced by the do-nothing. It also helps that Judge has a perfect cast. Together, they turn caricature into depth, a cartoon (the source material) into vivid life. Importantly, they also make a very funny movie. My vote for the best film of the 90s.—Harold Brodie
37. Boyz N the Hood (John Singleton, 1991)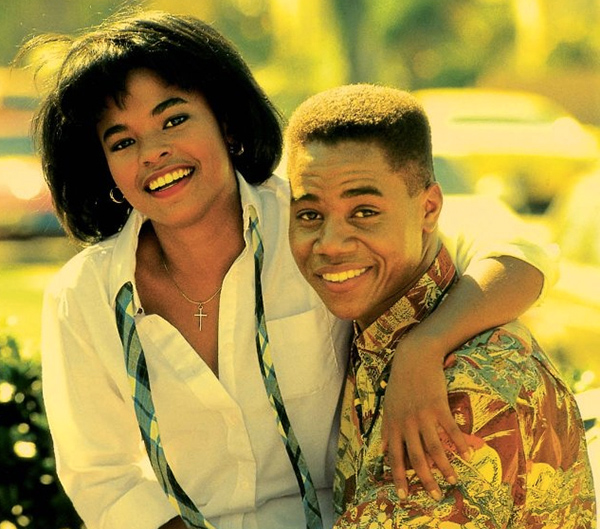 Who can forget Ice Cube as Doughboy, waxing poetic on the "life in the perspective if God was a bitch"? Oscar-nominated for his unflinching portrayal of life in the ghetto, it is difficult to believe that director John Singleton was just getting started. His freshman effort was a story of tragedy and triumph—and one that brought about immense public, private, and academic discourse on the state of America, as experienced by its second-class citizens. Cuba Gooding Jr., Ice Cube, Nia Long, Morris Chestnut, Laurence Fishburne, and Angela Bassett rounded out an unforgettable cast. One could argue that Boyz n the Hood participated in the genre of blaxploitation, but Singleton's classic was really an attempt to make the 'hood tale an American tale, and to incite positive social change in doing so.—Shannon Houston
36. The Double Life of Veronique (Krzysztof Kie?lowski, 1991)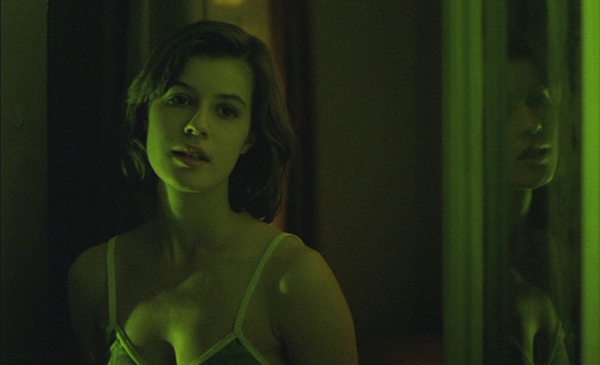 Krzysztof Kie?lowski's 1991 film actually merits the type of praise that's too often lavished by unimaginative critics or overreaching marketing departments on any movie that has dreamy music and a touch of fable. "Magical," "luminous," "haunting"—The Double Life of Veronique reminds the viewer what it takes to deserve such praise. Irène Jacob plays two women identical save for some location-based variations of name and circumstances. Despite being strangers (albeit identical ones), both share a bond that the Polish director refuses both to explain or mitigate. In a century where so many great works (and artists) have been fixated upon the chasms that divide us, Kie?lowski instead insists there's more connecting us than we can possibly know.—Michael Burgin
35. Glengarry Glen Ross (James Foley, 1992)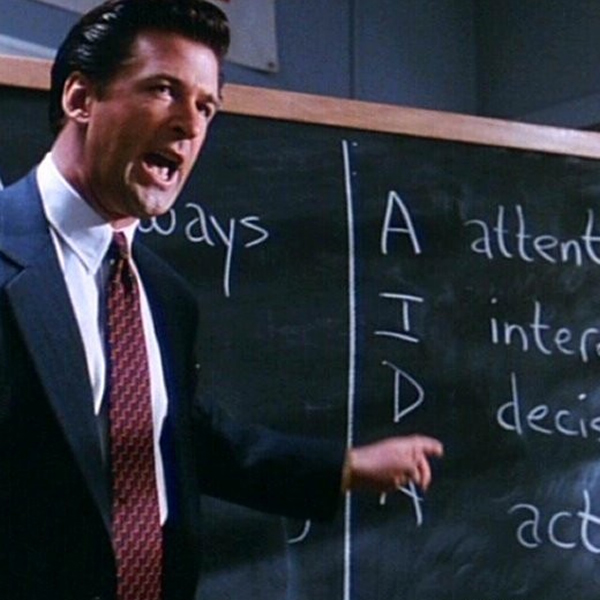 Surely somewhere on the Internet there's a catalog of all the potboiler plays that have been turned into lifeless movies; wherein the minimal settings came off as flat rather than intimate or claustrophobic, and the surgically written prose came off as stilted rather than impassioned. Glengarry Glen Ross is the exception and the justification for all noble stage-to-screen attempts since. This adaptation of David Mamet's Pulitzer Prize winning play about workingman's inhumanity to workingman still crackles today, and its best lines (and there are many) have become ingrained in the angrier sections of our collective zeitgeist. James Foley directs the playwright's signature cadence better than the man himself, and the all-star cast give performances they've each only hoped to match since. Mamet, for his part, managed to elevate his already stellar material with his screenplay, adding the film's most iconic scene, the oft-quoted Blake speech brilliantly delivered by Alec Baldwin. This is a film worthy of a cup of coffee and, as we know, coffee is for closers only.—Bennett Webber
34. Out of Sight (Steven Soderbergh, 1998)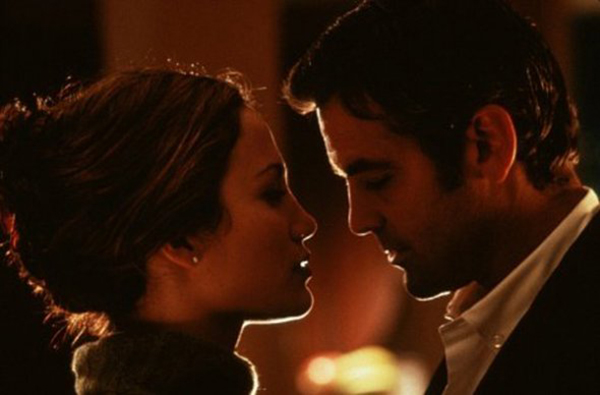 There's a danger in making things look too easy. Smooth often doesn't wow critics, and Steven Soderbergh's Out of Sight is nothing if not smooth. Perhaps the smoothest movie of the decade. As well as the coolest. And the sexiest. The sheer acting talent he assembles for the film is impressive enough—George Clooney in the best of his early roles, Don Cheadle, Catherine Keener, Ving Rhames, Albert Brooks, Steve Zahn, Luis Guzman, Dennis Farina, Viola Davis. The plot, courtesy of the great Elmore Leonard, crackles and pops, and Soderbergh knows enough to keep it moving, but also when to slow it down. But perhaps the most mind-boggling of his triumphs in the film is that he wrangled such an iconic performance from Jennifer Lopez. Now that's directing genius.—Michael Dunaway
33. Malcolm X (Spike Lee, 1992)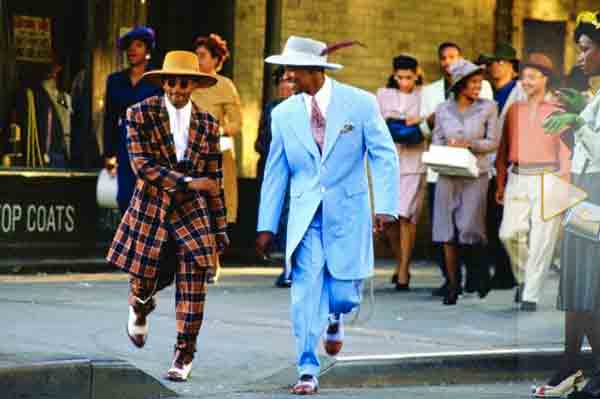 "Ya been took! Ya been hoodwinked! Bamboozled! Led astray! Run amok!" When director Spike Lee introduced us to Detroit Red, he reminded the world of a specific time in American history more readily forgotten by some than others. Based on The Autobiography of Malcolm X, Lee (in typical fashion, with a brilliant score and with the grand influence of French cinema throughout) brought us the story of a troubled boy who could have easily become any unknown black man in the '60s—who indeed, almost did until he committed his life to Allah and The Nation of Islam. Denzel Washington perfectly, eerily embodied the role of the young Detroit Red who would become Malcolm X. As a team, Lee and Washington (along with Angela Bassett as Betty Shabazz) created the perfect biopic, where all that we assumed about an icon was troubled or complicated by this new translation of his life.—Shannon Houston
32. Trainspotting (Danny Boyle, 1996)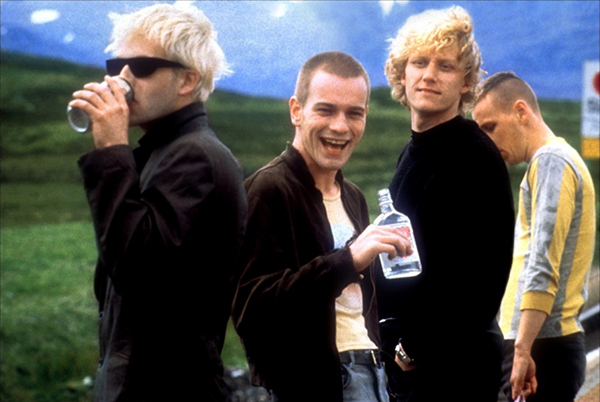 The opening sequence, with Ewan McGregor's scathing "Choose life" monologue and Iggy Pop's "Lust For Life" accompanying the antics of a group of Scottish heroin junkies, explodes with youthful exuberance unmatched since The Beatles' A Hard Day's Night. The first act conveys the rush of drug use and flouting social taboos, while the rest of Trainspotting shows its antiheroes' misdeeds catch up to them. Kelly Macdonald (the voice of Brave's Princess Merida) and Robert Carlisle support McGregor with superb performances, while future Oscar-winning director Danny Boyle proved himself to be a major filmmaker. Incidentally, Trainspotting counts as one of Boyle's multiple "bag of money" movies.—Curt Holman
31. The Silence of the Lambs (Jonathan Demme, 1991)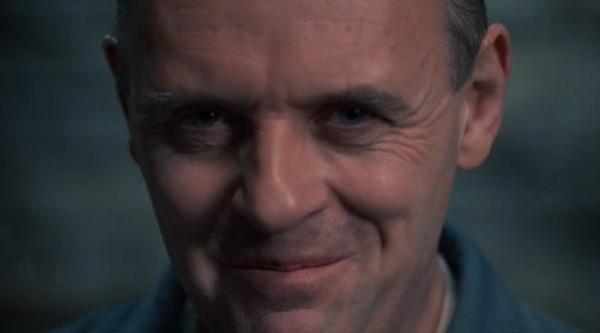 In the face of grotesque sequels, lesser prequels and numerous parodies, The Silence of the Lambs still stands as a cinematic work of art among crime dramas. Winning the five gold rings of Oscar-dom (best picture, best director, best actor, best actress, best screenplay) Anthony Hopkins' portrayal of the murderous Hannibal Lecter proves the worth of surrounding one of cinema's greatest thespians with a stellar supporting team. Director Jonathan Demme deftly wields the brush of that talent to bring audiences into the dark, sadistic world of Dr. Lecter while leaving them gasping at the twists and turns of novelist Thomas Harris' gruesomely wonderful story. As what happens with all great films, second and third viewings fail to diminish the ride.—Tim Basham
30. Toy Story (John Lasseter, 1995)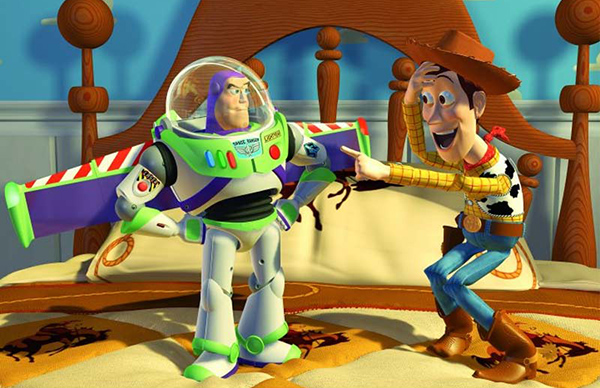 Few films can capture the true essence of childhood without featuring a kid as the main character, but that's just what Pixar did in 1995 with Toy Story. The film's hilarious (and heartwarming) competition between longtime toy-favorite Woody and flashy newcomer Buzz Lightyear wasn't only entertaining—it explored themes of friendship, family and ultimately growing up. The film gave us our first peek into the legacy that Pixar solidified with classics like Up and Wall-E.—Tyler Kane
29. The Sweet Hereafter (Atom Egoyan, 1997)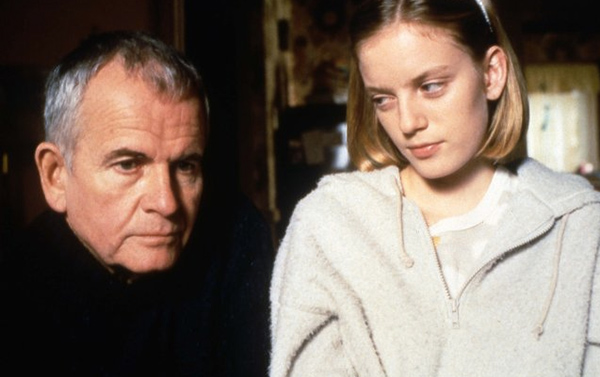 Canadian director Atom Egoyan explores the devastating aftermath of a school-bus crash that kills a dozen children in wintry British Columbia. Ian Holm plays a lawyer who attempts to file a class-action lawsuit, partly to compensate for his own failures as a parent, while teenage Sarah Polley sees her injuries in the accident as an opportunity to punish her parents. Egoyan's chronologically scrambled adaptation of Russell Banks' novel avoids the emotional enigmas of his other films, to devastating effect.—Curt Holman
28. The Thin Red Line (Terrence Malick, 1998)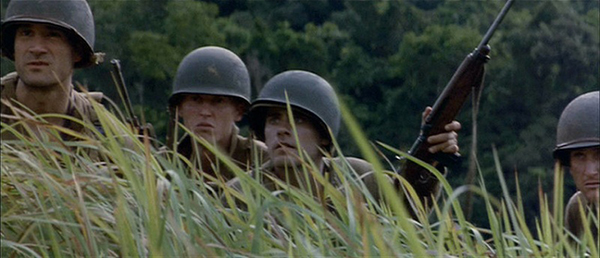 Beautiful is a strange adjective to describe a war film. Maybe brutally honest, violently heart-wrenching, but beauty in war is hard to capture. In Terrence Malick's The Thin Red Line, there are scenes of immense brutality and psychological damage, but juxtaposed against an idyllic, tribal society, it prompts the eternal question, "why?" With scenes of emotional bliss that demarcate classic war films, such as Saving Private Ryan and Full Metal Jacket, The Thin Red Line delivers war with the finesse that only Malick can provide.—Darren Orf
27. Saving Private Ryan (Steven Spielberg, 1998)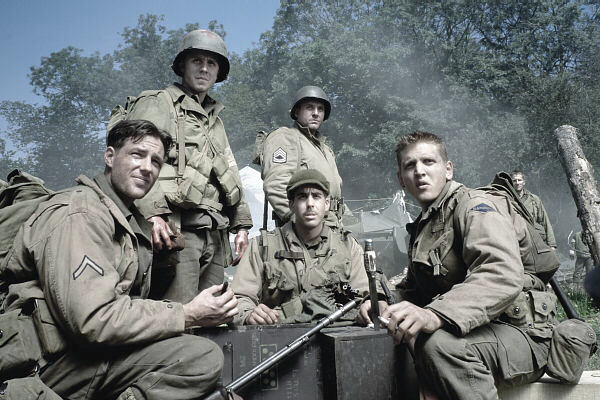 Saving Private Ryan was one of the first war movies I saw as a child. For someone who'd only read about military conquest in history textbooks, Steven Spielberg's World War II painted the missing horrors and chaos of war with his opening D-Day sequence on the beaches of Normandy. From that stark introduction, Saving Private Ryan invites us into a mission to save one man at the cost of several, opening our eyes to complex realities of World War II in a way few other movies ever have or ever will.—Max Blau
26. Before Sunrise (Richard Linklater, 1995)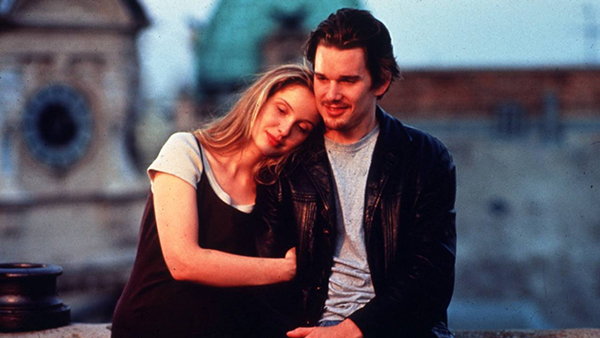 Every generation needs its art-house romance, and who better to deliver it to Gen-X than "Slacker" director Richard Linklater? Scruffy Ethan Hawke and luminous Julie Delpy are perfect as the not-fully-adult-but-already-weary Jesse and Celine on an all-night stroll through Vienna. Every generation also needs movies like this to give them faith that there really can be good movies about people just standing around and talking—look no further than the 2004 sequel and start holding your breath for a third installment that is reportedly due in 2013.—David Greenberg
25. Fast, Cheap, and Out of Control (Errol Morris, 1997)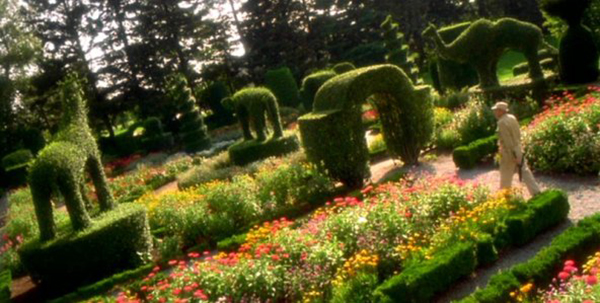 Master documentarian Errol Morris takes on four different subjects in Fast, Cheap, and Out of Control and holds them up for the viewer to decide their interconnectedness. There's a lion tamer (an actual lion tamer), a master topiary gardner, a robotics expert, and a scientist who studies mole rats. Each is fascinating in his own way, eccentric and utterly devoted to the tiny niche of human knowledge he has devoted his life to. But most fascinating of all is the character of Morris himself, who justaposes images and quotes, the four characters overlapping with each other and with old archival footage that only occasionally seems to have a direct relationship with what's being talked about. It's like a living, moving abstract painting, made of human lives.—Michael Dunaway
24. Reservoir Dogs (Quentin Tarantino, 1992)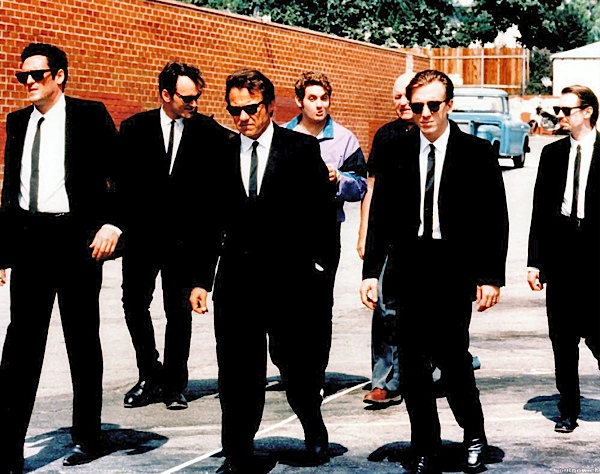 Reservoir Dogs' debut at the 1992 Sundance Film Festival launched not only the career of one Quentin Tarantino but an American indie genre unto itself characterized by extreme violence, profane dialogue, nonlinear storytelling and a curated soundtrack. Many have tried, but none of his imitators has achieved the visual and aural poetry at work in Tarantino's oeuvre, particularly his magnum opus Pulp Fiction, upon whose release in 1994 newly minted fans went back to discover the aftermath of Mr. Blonde, Mr. Blue, Mr. Brown, Mr. Orange, Mr. Pink and Mr. White's botched diamond heist (but not the heist itself). This is where it all began.—Annlee Ellingson
23. Unforgiven (Clint Eastwood, 1992)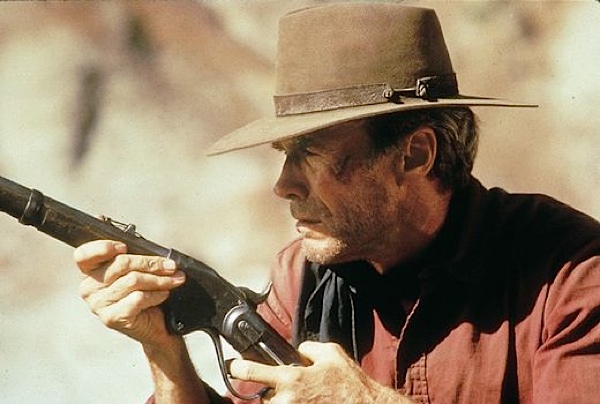 In predicting a dark-horse winner for one of the decade's best films, one could not have gone darker than director Clint Eastwood's fresh take on the semi-classic-but-growing-stale Western tale in Unforgiven. An aged ex-gunfighter (Eastwood) is convinced to leave his sodbuster home to accompany a green, wannabe gunman along with another old accomplice (Morgan Freeman) to avenge the disfiguring of a woman they don't know by a sheriff (Gene Hackman) they never heard of. Improbably, astonishingly, the story works. Eastwood returns to his cinematic roots and revives the spirit of what made the Western one of the most revered genres in television and film history. But in this version, whether they're evil, altruistic, violent or benevolent, the hypocrisies of the characters are laid bare to an almost uncomfortable level.—Tim Basham
22. Chungking Express (Wong Kar-wai, 1994)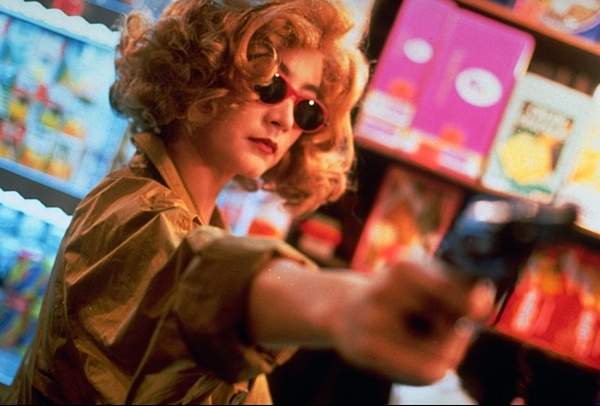 Loneliness and the search for connection. Fabrication and the search for authenticity. Despair and the search for meaning. It's almost as if we're in 1920s Paris. Instead we're in 1990's Hong Kong, though Wong Kar-Wai is less an existential master than a Hemingway or Gertrude Stein. He largely abandons traditional narrative here in service to a more impressionistic study of four characters. We keep expecting for things to happen, waiting for the story to begin, and it never does. It's as if we as viewers are drawn into the same dilemma as Valdimir and Estragon – or of Wong's characters.—Michael Dunaway
21. Bottle Rocket (Wes Anderson, 1996)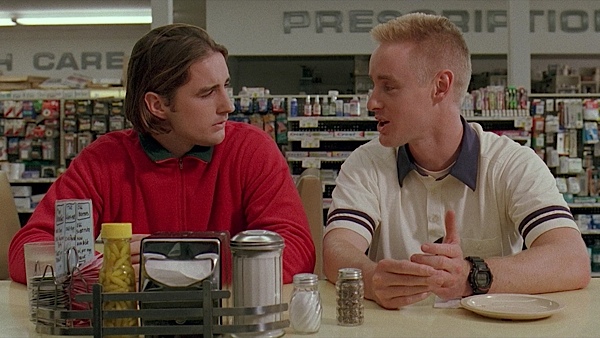 Bottle Rocket introduced us both to the singular world of Wes Anderson and the unique charm of the Wilson brothers. All of his films have their critics, but we'll go ahead and say that the director not only gave us a new kind of humor, but a new kind of joy in the stylistic quirks that have little changed seven movies later. Most adults who've forgotten to grow up are either repulsive in their adolescent behavior or the butt of the joke, but Dignan retains that boyish likability for all his crazy scheming.—Josh Jackson
20. Boogie Nights (Paul Thomas Anderson, 1997)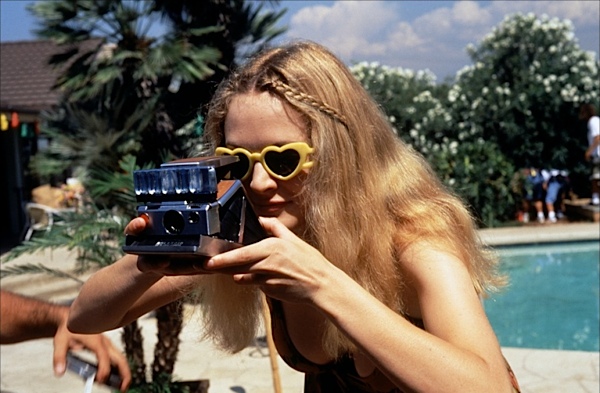 Although Boogie Nights was Paul Thomas Anderson's first epic production with an ensemble cast, time and perspective show it's his closest brush with perfection. The auteur specializes in building up characters to break them down, and no one in his 1997 exploration of the pornography business is exempt from his deconstructive impulses. Few films are simultaneously hilarious and harrowing, and even fewer rely on dramatic irony for both effects. Boogie Nights is amusing because its characters are hapless, but it's their ignorance that's heartbreaking. What makes them real is their earnest desire to make a good product, even if they don't know what constitutes quality. His fictional pornographers might have desperately and futilely clung to a time before video and amateur acting, but Anderson himself managed to put out a two-and-a-half hour film that is careful to never overstay its welcome—even when it asks for "one last thing."—Allie Conti
19. Jackie Brown (Quentin Tarantino, 1997)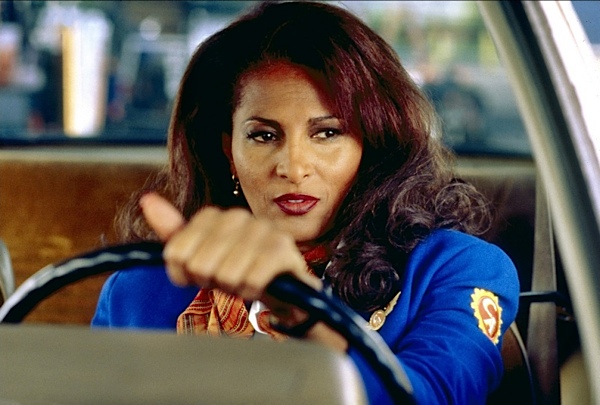 Jackie Brown is certainly the most underrated and possibly the best of all Tarantino's films. Certainly it's the most human and touching. Robert Forster's gently wise performance alone elevates the film above its competition, and that's before you even get to Robert DeNiro and Bridget Fonda, or to the force of nature that is Pam Grier. Plus the best soundtrack of any film of the '90s (that's right, I said it). Sure, the signature Tarantino craziness is there, and Samuel Jackson and Chris Tucker play it masterfully, but when Forster and Grier are alone in her house, you're seeing something very different from QT—a real, true-life, grown-up film.—Michael Dunaway
18. Crumb (Terry Zwigoff, 1994)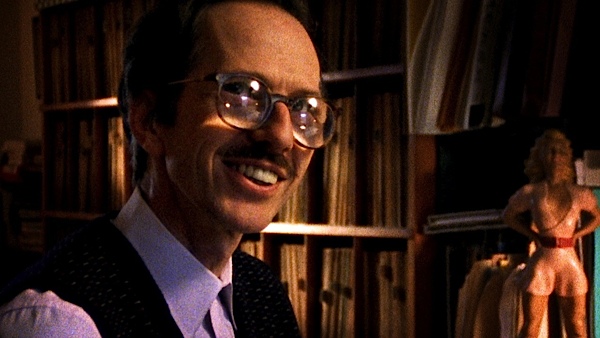 It's only fitting that an artist with as singular and "other" a vision as Robert Crumb would get a documentarian as daring as Terry Zwigoff, and a film as profoundly weird, disturbing, and entertaining as this one. Zwigoff explores not only Robert's neuroses (and they are deep), but also those of his brothers and the entire family. And more importantly, it draws the lines between those neuroses and the artists's often-infuriating personality and often-disturbing work. Possibly the best artist documentary of all time.—Michael Dunaway
17. Being John Malkovich (Spike Jonze, 1999)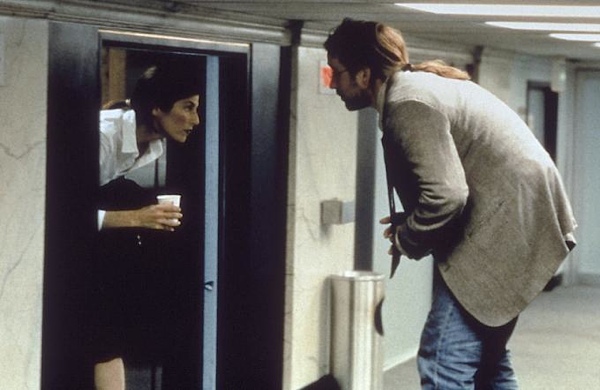 From the genius, and honestly sort of insane, mind of Charlie Kaufman, the script for 1999's Being John Malkovich is not only completely bizarre, it's incredibly entertaining. When paired with director Spike Jonze, and boasting a start-studded cast, including John Cusack and Cameron Diaz, the idea of traveling through a portal literally into the mind of the real John Malkovich doesn't seem quite as loony.—Nicole Oran
16. Sling Blade (Billy Bob Thornton, 1996)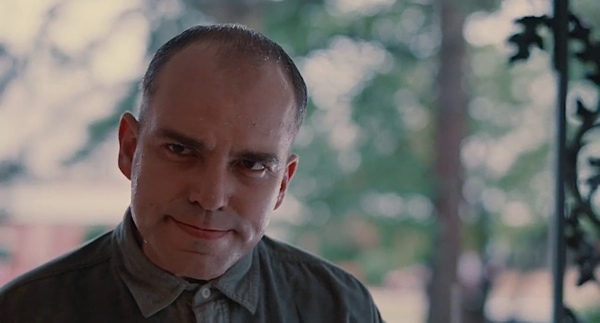 I once read that in Greek mythic tragedy, once you understand the setup and the characters, everything that will happen in the drama is already determined. All that remains is for everything to play itself out. From very early on in the film, Sling Blade feels just that way. Everything that happens in the film must happen—could not do other than happen. And yet watching it unfold is a thing of beauty.—Michael Dunaway
15. Toy Story 2 (John Lasseter, Ash Brannon, Lee Unkrich, 1999)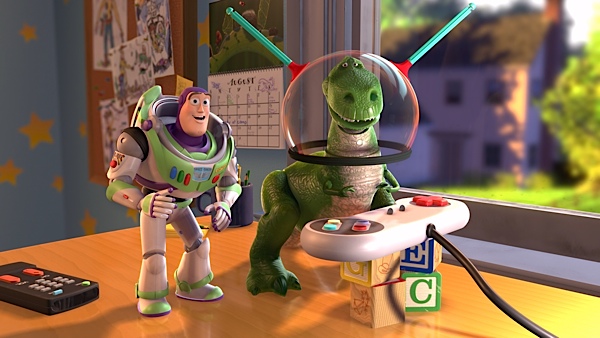 This 1999 film cemented Pixar's reputation as the studio for whom the phrase "the new Disney" might actually be an insult—to Pixar. (Disney itself solved that by buying Pixar for $7.4 billion or so in 2006.) As celebrated as Toy Story 2 is as a revelatory chapter in the Pixar Story, it's easy to lose track of why it is deemed so. John Lasseter's film is pitch-perfect from start to finish, with a plot that's both intricate, heartfelt and structurally pristine. (This is especially jaw-dropping considering that the film was originally meant to be a straight-to-video sequel.) In a more just world, Toy Story 2 would have been nominated for more than just "Best Original Song" at the 2000 Academy Awards.—Michael Burgin
14. The Usual Suspects (Bryan Singer, 1995)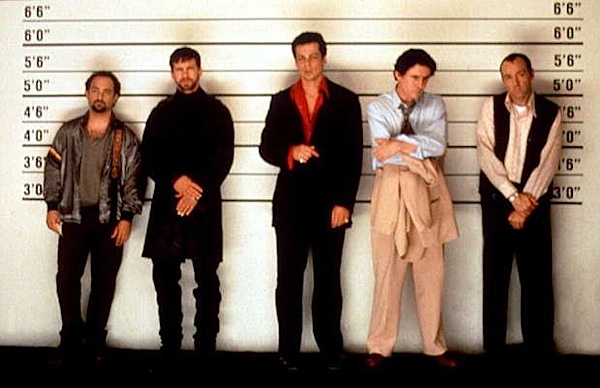 The movie is a cheat and a fraud. It's as manipulative as it is dishonest, but unlike many other far lesser films worthy of the same description, all this flick's shamelessness is on purpose. When it was released The Usual Suspects left viewers gob smacked, staring at screens with expressions matching Michael Caine and Steve Martin on the runway at the end of Dirty Rotten Scoundrels: at first confused, then maybe a little angry, but then ultimately delighted by how fooled they'd just been. Perfectly paced, brilliantly scored by director Bryan Singer and editor/composer John Ottman—the film never lets the marks know they're being conned by the irresistible ensemble or Christopher McQuarrie's dark, mischievous script. And then like that…it's gone…—Bennett Webber
13. Dead Man Walking (Tim Robbins, 1995)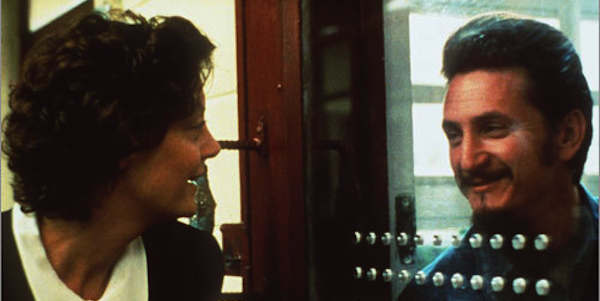 Any film that addresses one of the big, divisive issues of our day (abortion, immigration, homosexuality, etc.) runs the risk of being preachy. But the subject of this death-penalty film isn't some wrongly accused saint. Sean Penn's Matthew Poncelet is a murderer and the point of view of the victims' family isn't belittled. Still, the story's heroine, the nun played by Susan Sarandon finds empathy for all involved, and seeing that play out in all its cosmic difficulty is wonderfully redemptive.—Josh Jackson
12. The Big Lebowski (Joel Coen, 1998)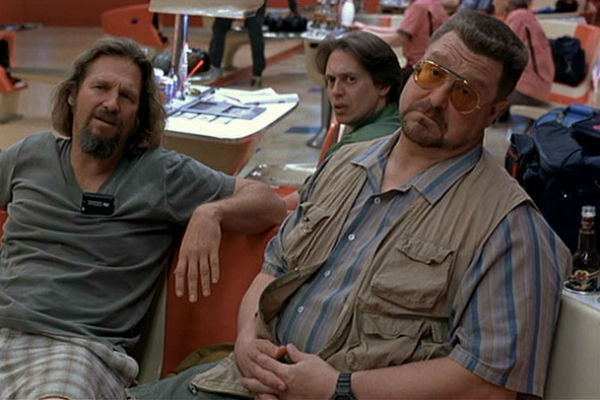 Jeff "The Dude" Lebowski has plenty of time on his hands—enough to while away the days chasing down a stolen rug, at least—but he can hardly get himself dressed in the morning, chugs White Russians like it's his job (incidentally, he doesn't have a real one) and hangs around with a bunch of emotionally unstable bowling enthusiasts. Any mission you set him off on seems bound to fail. And yet that's the great joy, and the great triumph, of the Coen Brothers' The Big Lebowski and its consummate slacker-hero. The Dude is a knight in rumpled PJ pants, a bathrobe his chainmail, a Ford Torino his white horse. Strikes and gutters, ups and downs, he takes life in ambling, unshaven stride—and more than dashing good looks and unparalleled strengths, isn't that something we should all aspire to?
11. Fight Club (David Fincher, 1999)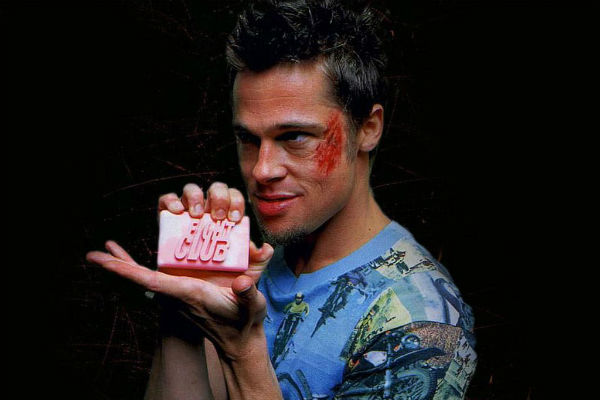 There were many cult classics that emerged in the '90s, but with perhaps the best performances from Brad Pitt and Edward Norton, Fight Club still stands out. Based on the Chuck Palahniuk novel, the characters start an underground fight club, which slowly but surely turns into the pure living hell of the narrator's insomnia-induced insanity.—Nicole Oran
What follows is a very unscientific gathering of the approximate collective opinions of our editors and film critics on the best movies of the 1990s. There are gaping holes, to be sure (even with a dozen nations on the list, foreign films are highly underrepresented, for instance). But we just couldn't resist sharing with you some of the fun we had in reminiscing about one of our favorite decades in film history. Share your picks in the comments section below.
10. The Apostle (Robert Duvall, 1997)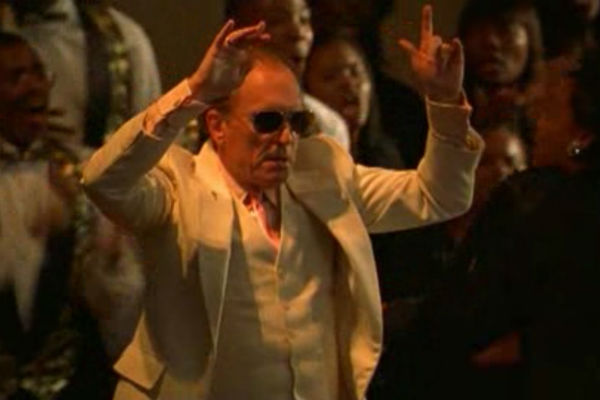 Insightful and real portraits of men of faith seem to elude filmmakers—it seems every preacher, especially, that appears on the silver screen is either a saint or a demon. There's a whole lot of both—and then some—in Duvall's Sonny Dewey. He's simultaneously vain and humble, patient and hot-tempered, chaste and decadent. He's a jumble of mixed motivations, as are we all. And he knows it. No wonder Robert Duvall refused to let anyone else take control of his beautiful script, and waited until he had the means to produce the film himself, with complete creative control. Only a man with so much passion for this project could have kept it safe from harm and brought such a masterpiece to the screen.—Michael Dunaway
9. Rushmore (Wes Anderson, 1998)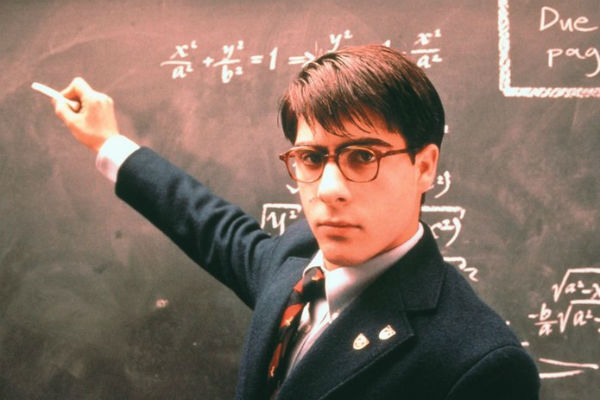 Max Fischer is one of the greatest and most original characters of the 1990s (who else could have saved Latin?), and Rushmore remains our favorite Wes Anderson film. But if the film introduced Jason Schwartzman, it also served as the pivot in Bill Murray's career from broad comic to art-house juggernaut (Garfield movies excepted). Few films remain rewatchable into the double digits, but this one just keeps getting funnier.—Josh Jackson
8. Hoop Dreams (Steve James, 1994)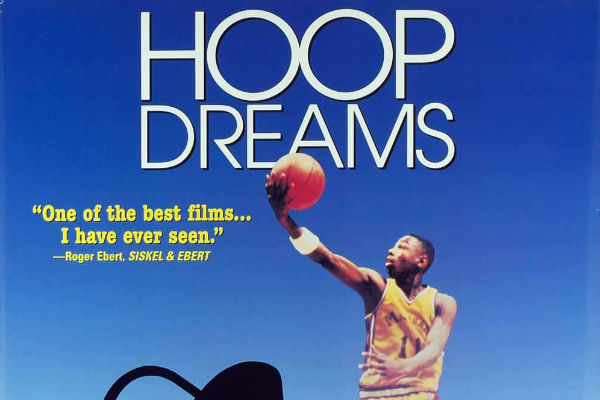 Seldom has a film, narrative or documentary, so probingly explored the American Dream. In this case, the version of the dream that young William Gates and Arthur Agee have bought into is redemption (and fortune and fame) through athletic achievement. That the odds are stacked so heavily against those dreams ever coming true only makes their dearest hopes that much more poignant. Steve James famously spent nearly eight years making the film, and despite its nearly three-hour running time, it doesn't feel long at all. Every frame feels essential.—Michael Dunaway
7. Goodfellas (Martin Scorsese, 1990)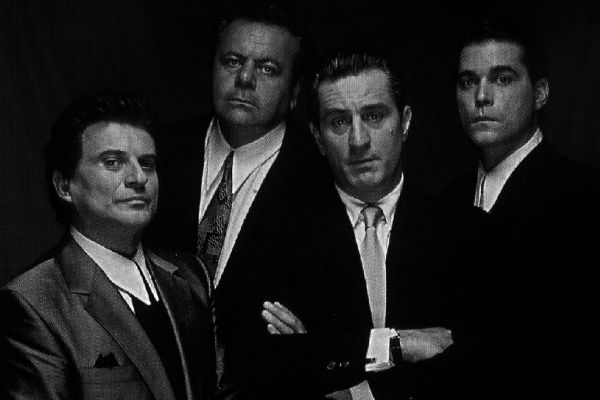 Based on real life mobster-turned-informant Henry Hill, Goodfellas is largely considered a high-point of Martin Scorsese's career, and of the mob genre in general. Following the rise and fall of the Lucchese crime family, the 1990 classic takes on organized crime with equals parts humor and grit. Between the fantastic ensemble cast (Ray Liotta, Robert De Niro, Joe Pesci) and the intricate cinematography (film nerds could wax poetic about those tracking shots for days), Goodfellas brought Scorsese back into the directorial spotlight.—Katie King
6. Fargo (Ethan Coen, Joel Coen, 1996)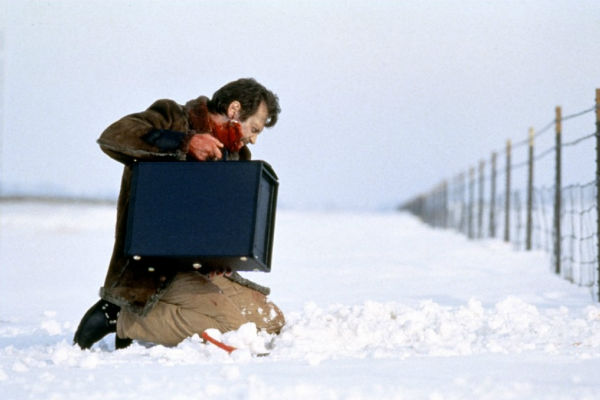 In exploring the unsavory implications of "Minnesota nice," the Coen Brothers created one of the most beloved, acclaimed and quotable films of all time — not just the 1990s. "Fargo" explores the tension that accompanies polite social norms and the quiet desperations they often mask, and many scenes are awkward enough to make your skin crawl. The emotional restraint displayed by Jerry Lundegaard and Mike is a thin and disingenuous veil over yearnings for money or companionship. The foil to this, obviously, is Marge Gunderson, who just really is that nice and hardworking and downright normal. Because of her and her husband's gentleness, the movie makes you appreciate the art behind postage stamps much as it makes you cringe at the sound of a wood chipper.—Allie Conti
5. The Shawshank Redemption (Frank Darabont, 1994)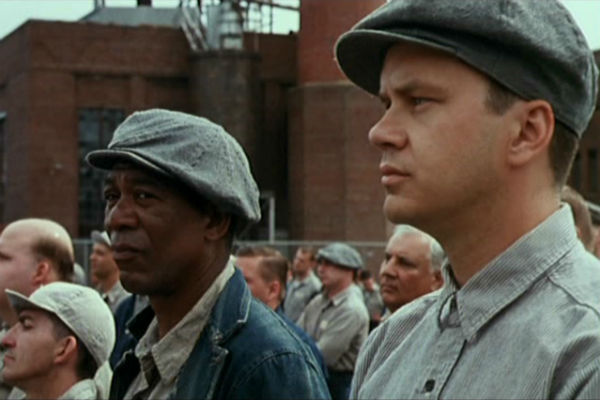 The Shawshank Redemption lives up to the latter half of its name, displaying goodness and triumph in the face of injustice. It's emotional without getting mired in its own sentimentality. Based on a Stephen King novel and directed by the man who went on to create The Walking Dead TV series, it's surprisingly life-affirming. The only monsters are the men who abuse their power.—Josh Jackson
4. Three Colors Trilogy (Krzysztof Kie?lowski, 1993-94)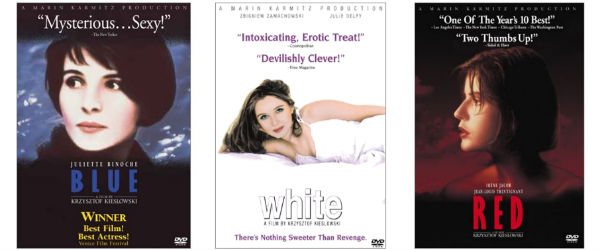 Are we cheating? Okay, maybe we're cheating. But at the very least, it's a cheat that many of our colleagues have engaged in before. And since Krzysztof Kieslowski himself saw his three masterpieces Blue, White, and Red as a three-part story, we feel the cheat is justified. What's unquestionable is the richness of Kieslowski's achievement, or the impact the three films have had on world cinema. Taking as his inspiration the three themes of the French Revolution, captured in its eternal slogan Liberte, Egalite, Fraternite! (Liberty, Equality, Brotherhood!), Kieslowski embarks on a quest to more fully explore his lifelong themes of chance, destiny, freedom, art and even transcendent meaning itself. In the face of such a unified vision, it feels belittling to evaluate the masterful performance of Juliette Binoche in Blue against the crisp dialogue in White against the lush cinematography in Red. One can only stand back at marvel at the Polish master's accomplishment.—Michael Dunaway
3. Magnolia (Paul Thomas Anderson, 1999)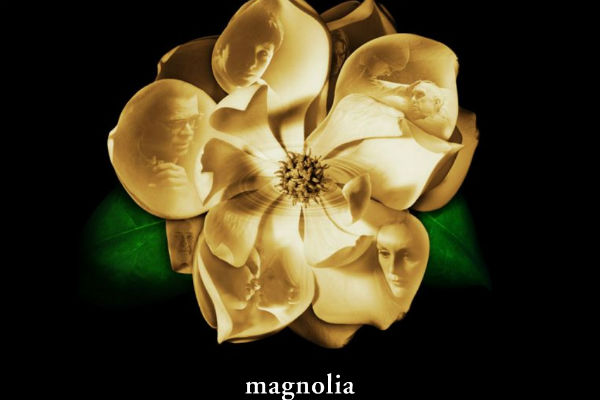 Paul Thomas Anderson's magnum opus follows multiple plotlines, while still deeply developing each of the film's many principle characters—played more than ably by some of the decade's greatest actors—Julianne Moore, William H. Macy, Philip Seymour Hoffman, Jason Robards and Alfred Molina, to name but half. Father/child relationships are explored, but themes throughout are grand ones. Add in Tom Cruise's best performance of his life and a killer soundtrack from Aimee Mann, and you have one of the greatest movies of the decade.—Josh Jackson
2. Schindler's List (Steven Spielberg, 1993)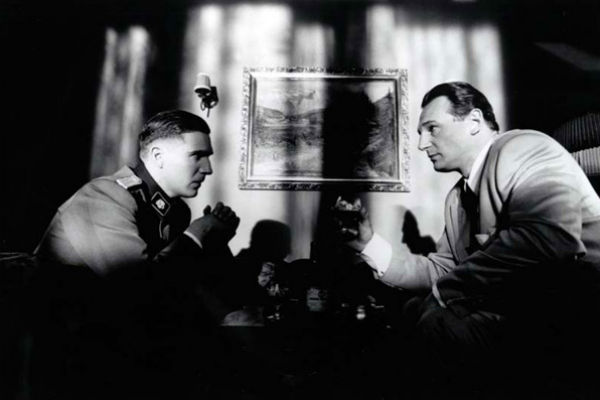 It'd be hard to find a more inspiring, moving story to tell than that of Oskar Schindler. And before seeing this film, I assumed that Steven Spielberg was exactly the wrong person to tell it. But all thanks be to the movie gods that I wasn't a studio head in the '90s, because Spielberg produced what was simply one of the most ambitious, wise, and moving motion pictures of our lifetime. The acting is superb—a career-making role for big lumbering Liam Neeson, so carefree and cocky at the beginning, so and concerned and determined in the middle, and so noble and humble at the end of the film. Ralph Fiennes and Ben Kingsley are perfect in supporting roles. A host of unknowns give everything in their one moment on the screen. John Williams's haunting score and Janusz Kaminski's breathtaking black-and-white cinematography sparkle. But the script—oh, Steven Zaillian's majestic script is the biggest star. He manages to take a Holocaust tale and turn it into a story of triumph, the story of how much one man can do, and the regret we'll each someday have that we didn't do much, much more. Oskar's "I could have gotten more out" speech is almost too much to bear.—Michael Dunaway
1. Pulp Fiction (Quentin Tarantino, 1994)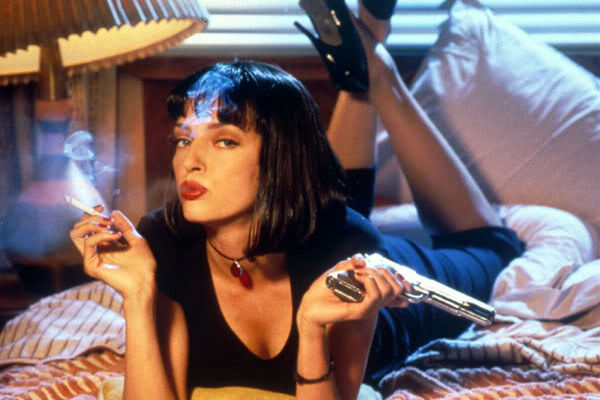 Don't let all its references to cinema past fool you. Pulp Fiction defined the '90s. Quentin Tarantino's sprawling mosaic of criminals and lowlifes arrived just in time to fan the flame of independent film and inspire countless imitators. Tarantino set out to show that one movie could have it all: unforgettable dialogue, virtuoso style, multiple stories, a circular timeline, violence, dancing, thrills, laughs, sex appeal—even a Christopher Walken cameo. Simply listing all the film's iconic scenes proved too daunting for a short capsule review. Consider Howard Hawks's definition of a great film as "three great scenes, no bad ones," and Pulp Fiction has the potency of three masterpieces.—Jeremy Matthews
Keep up with all of Paste's film coverage! @PasteMagazine and @PasteMagDunaway