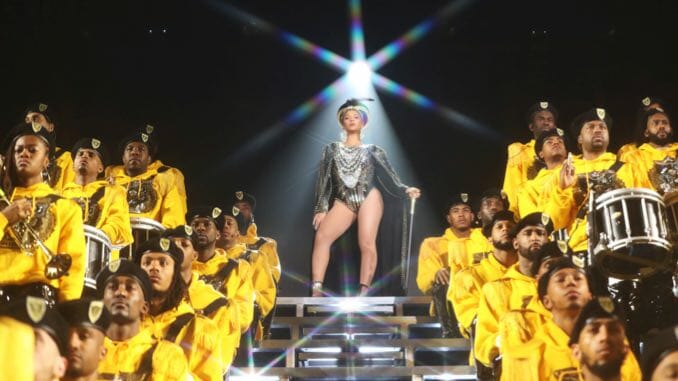 Music documentaries can do two things (or some combination of the two): over-inflate the mythical nature of music's most interesting stories, or shed a light on important truths about the music that has shaped our world, straight from the mouths of people who made it or who were in their inner circles. If you're a fan of music or the documentary as an art form, you can delve into 10 of the best music documentaries currently streaming on Netflix, listed below.
For more of Paste's lists of best Netflix movies, check out our recently-updated lists of the 40 best documentaries and the best movies currently available on Netflix.
Here are the 10 best music documentaries on Netflix:
---
1. Rolling Thunder Revue: A Bob Dylan Story by Martin Scorsese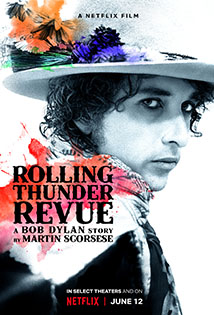 Year: 2019
Director: Martin Scorsese
Rating: NR


Bob Dylan's life and career are so encased in myth that it can be hard to untangle the romanticism from the reality. As much a symbol as he is a man, Dylan has spent most of his adulthood resisting being labeled the voice of his generation while slyly welcoming fans' desire to dissect his every utterance, devoting much of the last couple decades opening up the vaults to release a series of official "bootleg" recordings associated with his most iconic albums and tours. He invites us to look deeper and listen harder, as if the answers can be gleaned from closer study. Long before David Bowie, Tom Waits, Madonna or Lady Gaga dabbled in persona play, Robert Zimmerman made us ponder masks in popular music. He's both there and not there, which can be frustrating and fascinating. Both sensations are on display in Rolling Thunder Revue, the oft-spectacular, sometimes shtick-y chronicle of Dylan's 1975 Rolling Thunder tour. As is typical when depicting anything in the Dylan universe, this concert film/documentary simultaneously oversells its subject's genius and provides overwhelming evidence of what a brilliant artist he is. The documentary's full title should also be a disclaimer: Rolling Thunder Revue: A Bob Dylan Story by Martin Scorsese. Early on, the movie features a contemporary interview from Dylan confessing that he doesn't quite remember what prompted Rolling Thunder or what his ambitions were. "I don't have a clue because it's about nothing," he says, another example of obscuration and seduction. The movie is a "story," which means some parts might be invented or exaggerated, and because it's "by Martin Scorsese," the whole film is filtered through one artist's perspective on another. Scorsese is after something grander than mere documentation—more layers of myth are applied while trying to present an honest account of a tour and a performer. At nearly two-and-a-half hours, Rolling Thunder Revue is overlong but also overpowering, inconclusive yet undeniably stirring. It left me exhausted, but I kinda want to see it again. —Tim Grierson
---
2. Homecoming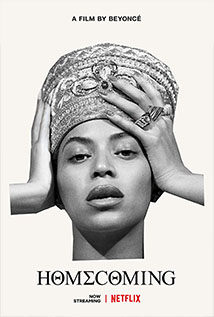 Year: 2019
Directors: Beyoncé Knowles-Carter, Ed Burke
Rating: NR


Childish Gambino, Ariana Grande, Tame Impala: None of those performers, or any of the others at Coachella 2019, were able to match the grandiosity of Beychella, Beyoncé's epic pair of sets at last year's festival. Netflix's Homecoming, a documentary written, produced and directed by Mrs. Knowles-Carter herself, features stunning footage of each weekend's set and dives deep into the symbolism, production and eight-month rehearsal process behind Beychella. The film also arrived with a surprise live album encompassing the entire Coachella set as well as new music. It's all just The Carters' latest in a long line of masterpieces, a colossal, visually stunning spectacle that not only summarized Beyoncé's 20-year career, but also Historic Black Colleges in an entirely new way. We see clips from football games at schools like Howard University and Alabama A&M interspersed with Beychella rehearsal footage, the entire performance and film a celebration of those institutions, perhaps even an antithesis to what most people would consider a primarily white experience. If you haven't seen it yet, you might want to consider canceling your plans tonight: Bey deserves your full attention. —Ellen Johnson
---
3. Miss Americana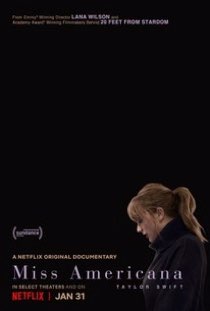 Year: 2020
Director: Lana Wilson
Rating: TV-MA


I remember the first time I heard a Taylor Swift song, and if you're also a millennial or Gen Z-er, chances are you do, too. I was 10, maybe 11, hanging at my friend Erin's house, which was two doors down from mine. She whipped out a fluorescent blue iPod Nano before passing me an earbud and cranking up "Our Song. " Taylor Swift is a tall memory in many of our childhoods. In Swift's 2020 Netflix documentary Miss Americana, she recognizes, with an almost maternal gesture, this relationship to her listeners. "There is an element to my fan base where we feel like we grew up together," Swift says about a few minutes into Lana Wilson's excellent movie, streaming now on Netflix. "I'll be going through something, write the album about it and then it'll come out, and sometimes it'll just coincide with what they're going through, kind of like they're reading my diary." Swift's diary has been broadcasted across the world for the better part of two decades, and that means normalcy has been hard to come by. Miss Americana doesn't strain to convey the opposite. It's not a "the-stars, they're-just-like-us!" event. Throughout its 85 minutes, Swift is greeted by masses of screaming fans as she exits her NYC apartment, flies in a private jet with her mom and her giant Great Dane "Kitty" and is met with millions of lovers and haters in equal portions. Where the film really proves that Swift actually could be just like us is in her internal ethical struggles—and her innate desire to be liked by other people. These conflicts are just on a much grander scale than yours or mine. Swift's drive for approval isn't just a desire—it's her livelihood. —Ellen Johnson
---
4. Justin Timberlake + the Tennessee Kids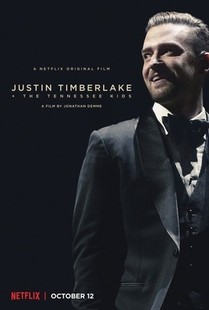 Year: 2016
Director: Jonathan Demme
Rating: NR


It becomes clear after only one song that Jonathan Demme was the perfect person to direct this ebullient performance doc. In Stop Making Sense, Demme iconized David Byrne in the Big Suit, intuiting that the best performances of all time are simply a matter of precision; here he seemed to understand not only what kind of performer Justin Timberlake is, but why. Filmed over the final two nights of Timberlake's 20/20 tour in Las Vegas, JT + the Tennessee Kids is so finely tuned one might be hard pressed to pinch an ounce of fat on this thing, Demme obviously knowing that Timberlake depends on his enormous tour ensemble (introduced briefly at the beginning of the film and given plenty of time throughout) to make sure the whole show is a seamless amalgam of moving parts. Consummate professionals in thrall to consummate professionals: Each frame, whether it hugs Timberlake's glowing face close or expands to display the intimidating breadth of the band, breathes with love—for the music, for the audience, for each other. But that doesn't even touch how flawlessly Demme can capture the essence of each section/song, how during "My Love" the camera is positioned at stage level, condensing our perspective so that the whole stage is layered like a two-dimensional side-scrolling videogame or a diorama of paper dolls, emphasizing the celestial geometry of Timberlake and his pop-and-locking dancers. Later, during "Only When I Walk Away," Demme has the camera behind the band, facing the audience lit with lasers and lighters, shooting Timberlake as an opaque silhouette, like dark matter amidst a flurry of constellations. Even later, a macroscopic view of the whole stage, set against some retro computer graphics, pans slightly down to reveal a piano, and next to that emerges a much larger Timberlake. Perspectives are skewed but steered with aplomb and purpose. Just like every single minute of this wonderful film. —Dom Sinacola
---
5. Metallica: Some Kind of Monster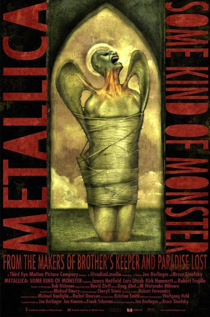 Year: 2004
Directors: Joe Berlinger, Bruce Sinofsky
Rating: TV-MA


For metalheads, it doesn't get much bigger than Metallica. When the thrash metal giants went in to record 2003's St. Anger, their first album in six years, things were looking pretty dicey. They took the longest hiatus in their career thus far after their craziest year as a band, which featured massive tours, award shows and a high-profile copyright lawsuit with Napster. The band members had been butting heads for years, but it all came to a head when bassist Jason Newsted departed the band following failed mediations with a performance enhancement coach. Journalists speculated that the band was still skating on thin ice, and viewers get an inside look into that very skating rink. You see professional, creative and personal clashes within the band from early on in the album process, and frontman James Hetfield eventually enters rehab, resulting in a year-long break before they reentered the studio. At one point, the band has a meeting and questions whether they even want to proceed with the documentary. Hetfield and drummer Lars Ulrich are often at each other's throats—at one point, Ulrich calls Hetfield "fucking self-absorbed" and tells him he's not sure if he wants to continue. It's touching, uncomfortable, funny and somehow by the end, Hetfield is actually sad that they've finally finished. It's much more illuminating than your average in-studio documentary—you can feel that this is a watershed moment in their lives, not just their music career. —Lizzie Manno
---
6. The Two Killings of Sam Cooke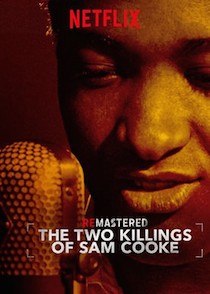 Year: 2019
Director: Kelly Duane de la Vega
Rating: NR


The Two Killings of Sam Cooke is another installment of Netflix's original music documentary series ReMastered, attempting to create a holistic portrait of American soul legend Sam Cooke—one that doesn't carelessly whitewash his story just because his crooner soul also appealed to white audiences. In an effort to save his "murdered legacy," the film examines his early roots in black churches, the evolution of his music, his impressive business acumen and his political activism later in life, which is believed to have led to his eventual murder. As Cooke became an increasingly influential cultural figure, his associations with other politically active black figures like Malcolm X, Muhammad Ali and Jim Brown posed a threat to the racial status quo. Cooke's murder arises as an integral point of discussion in the film, and the details to this day are still muddy. Just as Cooke began writing politically-minded music—the sequence where "A Change is Gonna Come" plays in the background is breathtaking—his life was tragically cut short, and this film is a reminder of his unbelievable talent, and his embrace of blackness, that history largely forgot. —Lizzie Manno
---
7. What Happened, Miss Simone?
Year: 2015
Director: Liz Garbus
Rating: TV-14


Liz Garbus's What Happened, Miss Simone? probably errs too far towards a thesis that Nina Simone's mental health was the cause of her genius, rather than a factor that complicated it. But what saves the film, and what makes it engaging, is that I'm not sure Garbus wholly believes that thesis, because many moments in the film betray it. So even though there are times where Garbus elides aspects of Simone's life and career to represent her decline as inevitable and linear (and even though she problematically chooses to use interviews with Simone's abusive ex-husband to narrate Simone's life), the parts of the film where Simone is allowed to speak for herself—from her diary, from interviews, while performing onstage—are utterly compelling. They portray an artist in the late-1960s at the height of her powers and skill, in complete control of her piano and her voice, and brashly embracing radical politics and Black Power in a way that most contemporary popular musicians were far too scared to do. Sure they also portray an artist who was clearly struggling with fame, responsibility, politics, anger, and self-worth—but, especially in performance, the sheer scope of Simone's technical skill and artistic sensibilities often escape the imposed rise-and-fall narrative. Even footage from late in Simone's career provides evidence of her insane musical skill: her reinterpretation of early hit "My Baby Just Cares for Me" over a piano arrangement that sounds like one of Bach's Inventions is astounding in about 30 different ways at once. Though I can only recommend this film with the caveat that it feels overly storyboarded to exploit a tired old idea of the tortured artist in order to answer its titular question—as in, "Q. What happened?; A. The very qualities that made her great also haunted her"—the concert footage alone makes this documentary worth digging into. —Mark Abraham
---
8. Miles Davis: Birth of The Cool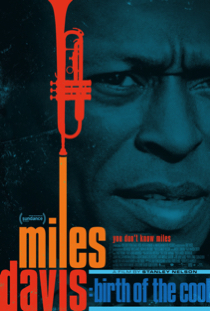 Year: 2019
Directors: Stanley Nelson
Rating: TV-MA


Whether you thought he was a madman, a genius, or both, there's no doubt that Miles Davis was a visionary. Davis single-handedly changed the face of jazz music, and music at large—both popular and avant-garde, for decades. This film takes you through his childhood and time at Juilliard, all the way to his mighty reign in the clubs of New York City's famous 52nd Street, Newport Jazz Festival and his triumphant comeback shows in the 1980s. Davis wasn't just one of the most influential artists of the 20th century, he was also the embodiment of American sophistication. Davis wore sharp suits, drove a Ferrari, and hung around other once-in-a-generation artistic giants like Picasso and Jean-Paul Sartre in Parisian clubs. Despite being a cultural superhero, Davis was no real-life superhero. He struggled with a heroin addiction, and he physically abused his wives on multiple occasions, and the film doesn't try to mask these other sides of Davis. He certainly had a tortured artist mythology around him and a relentless devotion to his craft that almost appears sociopathic—similar to Michael Jordan's portrayal in The Last Dance. Davis saw himself in the same league as Stravinsky, and because of his ego, he didn't seem like a great guy to be around. However, this film grapples with his complicated life and succeeds not just at unmasking his origins and motivations, but at illustrating how integral he was to the artistic landscape for generations to come. —Lizzie Manno
---
9. Wham!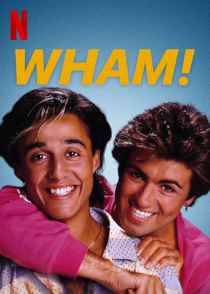 Year: 2023
Director: Chris Smith
Rating: TV-14


Step into the Wayback Machine, if you will, to the early '80s. If you were a tween or teen girl during those years, there was a lot of neon on everything…by choice. Swatch watches, friendship bracelets, and blue eyeshadow were everyday decisions. If you liked music and haunted the aisles of your local Sam Goody, Tower Records or Wherehouse Music, there's a pretty good chance that you were swept into the raging estrogen tide known as Wham-mania. If that time means anything to you, then Netflix's documentary Wham! by director Chris Smith (Fyre, Tiger King) is like a time capsule for your soul. A tight yet thorough timeline of Wham!'s creation, meteoric ascension and then abrupt ending, Wham! uses the archival recordings of Michael and more recent recorded musings of Ridgeley to tell their story from their perspectives. Supported with home videos, television programs, concert footage and, blessedly, Mrs. Ridgeley's 50 scrapbooks filled with clippings, photos and materials that document every major moment in the band's history. All of it makes for an intimate exploration of their childhood friendship that remained tight all the way through their global glory selling 30 million records worldwide. —Tara Bennett
---
10. FYRE: The Greatest Party That Never Happened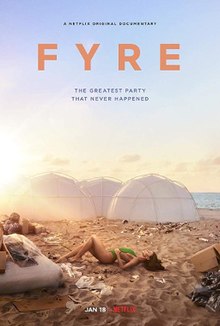 Year: 2019
Director: Chris Smith
Rating: TV-MA


The disastrous and fraudulent Fyre Festival has been a meme ever since it imploded in epic proportions in 2017 on the Bahamian island of Great Exuma. The festival was marketed to well-to-do millennials and influencers as the most premium and luxurious music festival getaway, and folks bought into it in droves. When festival-goers showed up, it was apparent there wasn't enough food, water and housing, and big-name artists began to pull out, resulting in its cancellation and the eventual stranding of attendees. The festival's purported "mastermind" and yuppie narcissist Billy McFarland fraudulently acquired funds for the festival and has since been sentenced to six years in prison. FYRE: The Greatest Party That Never Happened pulls back the curtain on how A-listers like Kendall Jenner, Bella Hadid, Pusha T, Blink-182 and marketing giant FuckJerry were duped into associating themselves with and legitimizing this high-level scheme. In the documentary, Fyre employees and outside agencies hired to work on the festival share how a charismatic McFarland could charm investors and top-of-the-line industry professionals into buying his vision, despite a lack of detail on what the festival would actually look like. This film has everything from humor and ego to glamor and gross human negligence. It's a case study on how bold ambitions can quickly overshadow logistics and completely mask reality. —Lizzie Manno