Chris Messina Joins DC's Birds of Prey as Villain Victor Zsasz
Photo by Frederick M. Brown/Getty
Movies
News
Birds of Prey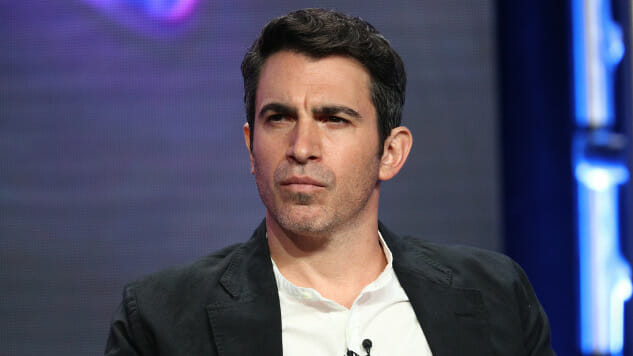 Chris Messina has joined the cast of DC's Birds of Prey in the role of villain Victor Zsasz, per Deadline. Messina's character will work alongside lead antagonist Black Mask, as whom Ewan McGregor was reportedly cast in early November.
In Batman lore, Victor Zsasz is a sadistic serial killer, frequently incarcerated at Arkham Asylum, who slits his victims' throats and leaves them in lifelike poses, carving a tally mark onto himself for each of his victims. At 25, his wealthy parents die in a boating accident, which plummets him into a deep depression, losing himself in gambling and ultimately losing everything to the Penguin. During a suicide attempt, Zsasz kills a homeless man who tried to rob him, which gets him addicted to the thrill of killing.
The character was first introduced in June 1992 as part of Batman: Shadow of the Bat #1 and has been portrayed onscreen by Anthony Carrigan in the Fox series Gotham, although Messina's role will mark Victor Zsasz's first appearance on the big screen.
Messina recently appeared in HBO's Sharp Objects, and has completed production on the forthcoming drama The True Adventures of Wolfboy opposite Chloe Sevigny and John Turturro.
The DC film, which will apparently go by the full title Birds of Prey (And The Fantabulous Emancipation of One Harley Quinn), is currently scheduled to land in theaters on Feb. 7, 2020.