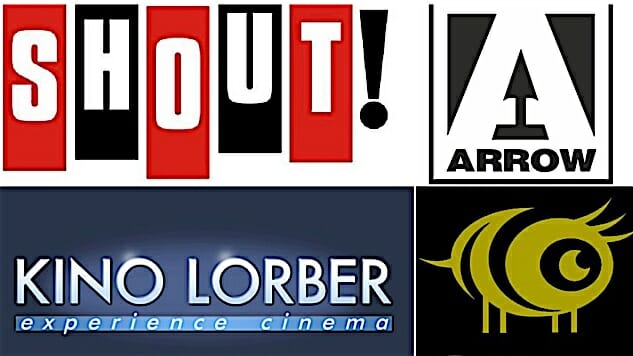 When one considers physical media distribution of film, the first name that comes to mind is The Criterion Collection, the clear king of the block. (They are also the first of these companies to engage in a streaming service, Filmstruck, in order to stay relevant.) Here at Paste, we already give mucho props to the great people at Criterion, with our monthly roundup of their releases, so they will be absent from this list. Here are some of the other most notable niche Blu-ray distributors.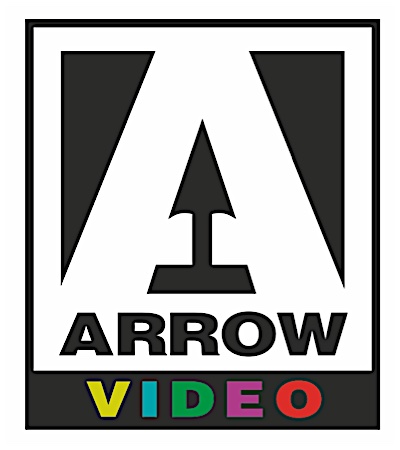 Arrow Video
When it comes to beautifully crisp and detailed A/V transfers from loving restorations wrapped around spiffy and creative packages, Arrow is the primary distributor that's currently giving Criterion a run for its money. Just like Criterion, they also cultivate restorations of beloved films, produce in-depth documentaries and interview videos to stuff their titles with great extras, and put great effort into new and original cover art. In many ways, Arrow can be considered the more genre-oriented brother of Criterion. The big C occasionally releases genre fare, like their upcoming restoration of Night of the Living Dead, but Arrow is one of the main spots to visit for genre hounds. For proof, check out their recent box set films George A. Romero directed between Night and Dawn of the Dead.
---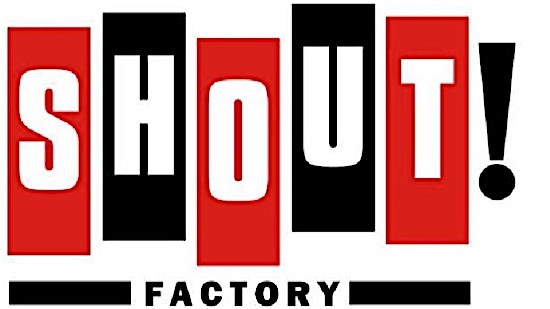 As a whole, Shout Factory releases a gamut of material that differs wildly in genres and target audiences, including complete seasons of classic TV shows. But they really begin to compete with Arrow and Criterion when we dig deeper into specific collections that fall under the Shout umbrella. Their Collector's Editions of classic films come with brand-new restored transfers, as well as new artwork that usually resembles the painted Drew Struzan-style posters from the '80s, with the nice option to flip the cover to showcase the original poster. (Arrow does this as well.) Their Scream Factory sub-label is paradise for horror fans, as they're always on top of releasing the ultimate physical media representations of some of the best films in the genre. I can personally testify that two of my favorite horror flicks, Return of the Living Dead and The Thing both have stellar A/V presentations, attractive covers, and enticing new extras.
---
Twilight Time
At first glance, audiences might think that the bare-bones presentations—usually only the movie is on the disc, or meager extras—that are perhaps culled from older restorations or prints might not justify Criterion-level prices for each of the titles. Yet considering that Twilight Time only releases a small number of copies per title, most of which are movies with a small fan base, the pricing makes sense. This is truly the definition of a boutique distributor; it's where movie fans come to find titles they think might have been overlooked. For example, I'm a big fan of Woody Allen's goofy South American revolutionary parody Bananas, a film that doesn't really top many Best of Woody Allen lists. It makes sense for the original studio to not bother with a Blu-ray release. That's when Twilight Time comes in, and gives the small numbered but outspoken fans what they want.
---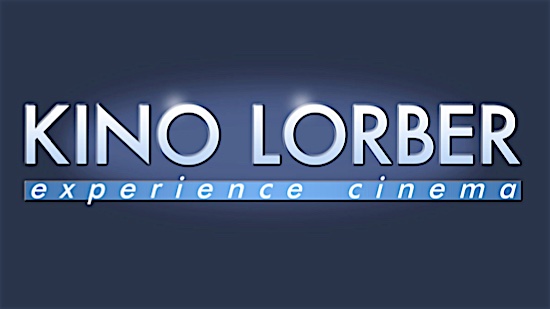 Kino Lorber is the distributor that fans of old Hollywood gems and classics from the silent era flock to when it comes to getting their hands on pristine transfers, or as pristine as possible depending on the available sources. Turner Classic Movies has already partnered with Criterion in the streaming market with Filmstruck, but if you're looking for a close cousin to TCM in the physical media field, Kino is as close as you'll get. The packaging is usually fairly straightforward, with the original posters of the films pasted on the cover, and the transfers themselves might have issues found in non-restored sources, such as scratches and blemishes on the print. Yet the respect and dedication that Kino Lorber has for the digital preservation of these important classics is undeniable. For example, their latest release of F.W. Murnau's groundbreaking silent drama The Last Laugh is the cleanest version of the film you can lay your eyes on. The fact that the 2K restoration was achieved by frankensteining five different prints into one, and still manages to create a cohesive look, is kind of a miracle.
---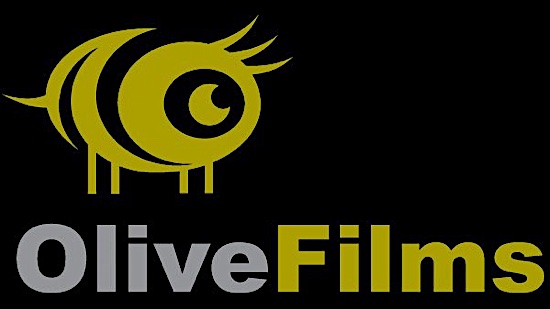 Just like Twilight Time, Olive Films' focus is on overlooked classics that a chunk of the general audience might have forgotten, but which are still hung onto by a small amount of fans. As opposed to Twilight Time, which releases both Hollywood and foreign films, Olive is mostly connected to old Hollywood. The good news is that the prices are usually lower than the other distributors. The bad news is that, well, you get what you pay for. The Blu-rays are bare-bones presentations, and the packaging is very simple, with only the poster of the film as the cover. It looks as if they can't afford to pay for restorations of their titles, so they go with whatever print that's available to extract an HD master. This results in many of their titles suffering from scratches and various video noise. The films are still the best versions you can get on physical media, but don't expect much apart from that.
---
I hope this list will work as a starting point for Blu-ray fans to start digging into the wonderful world of niche distributors. When you're done with them, you can also check out some other companies, like Cinema Guild, Ossilloscope Laboratories, Cohen Media, Blue Underground, Film Movement, Anchor Bay, and many more. Special thanks to critics Tyler Foster, Witney Seibold, and Dusty Sommers for suggestions.
---
Oktay Ege Kozak is a screenwriter, script coach and film critic. He works as a reader for some of the leading screenplay coverage companies in Hollywood, and is also a film critic for The Playlist, DVD Talk and Beyazperde. He has a BA in Film Theory and an MFA in Screenwriting. He lives near Portland, Ore., with his wife, daughter, and two King Charles Spaniels.