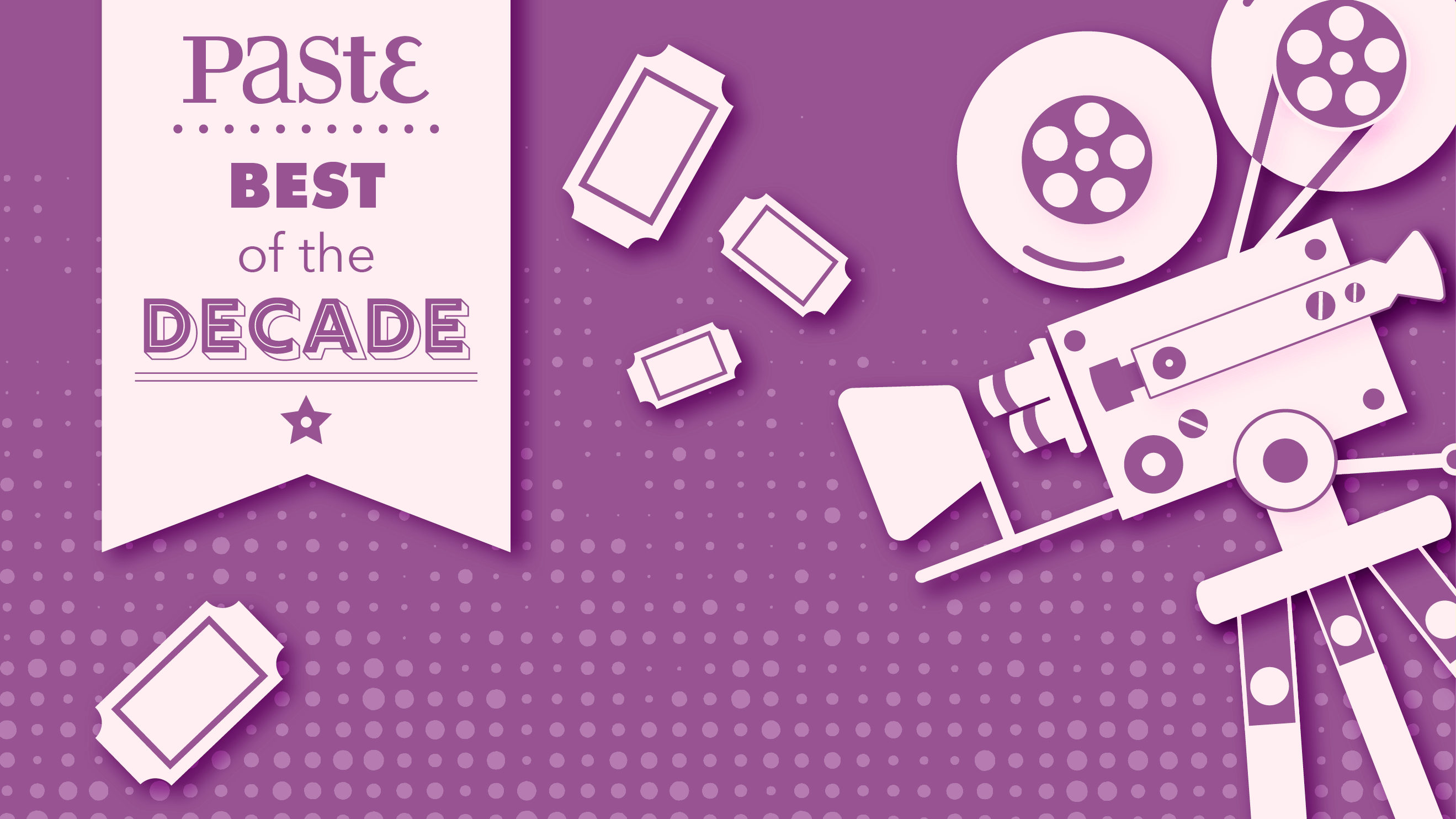 Sweaters are out, heating is on—it's time to start your countdown to the end of the year. And in 2019, that also means we're also inching toward the end of the decade.
Huge strides have been made since the early aughts in storytelling content, on-screen talent, and distribution in both Hollywood and Bollywood. This decade furthered conversations around marginalized communities, mental illness and feminism, and filmmakers and studios finally began to showcase diverse faces, sometimes even tapping into international markets. Many of these new types of projects were ushered into existence by new avenues like Netflix and Amazon; the landscape became more fractured than ever before, with streaming platforms becoming a new breeding ground for original content.
Platforms took an interest in international stories, with both Amazon Prime and Netflix striking new deals overseas. Bollywood, one of the largest film industries in the world, cashed in on the shifts with some A-list directors and actors turning to streaming originals in lieu of the typical theatrical release. While the moves are slow, and the majority of this decade's Bollywood releases continued to reach the masses in theaters around the world, the 2010s set in motion a new way of operating. 
Here's the best of the best from Bollywood with stories spanning from crime thrillers to unconventional love stories, and everything in between. 
20. Barfi! (2012)
Director: Anurag Basu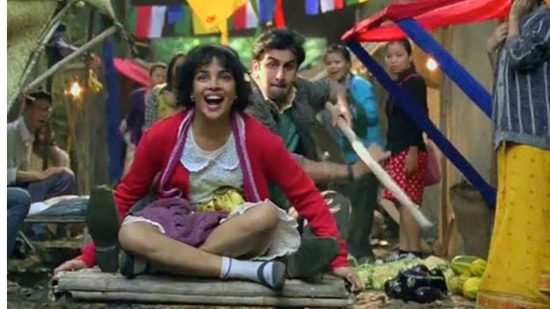 Priyanka Chopra is now a household name across America, but in 2012, her clout extended only to those who were aware of Bollywood. One of her best turns of the decade came in Barfi! where she plays Jhilmil Chatterjee (Chopra), an autistic woman born to a wealthy family who falls in love with the titular Barfi (Ranbir Kapoor), who happens to be deaf and mute. When Jhilmil is kidnapped and her fortune is threatened, Barfi is determined to do everything in his power to get her back. Part action thriller and part love story, Chopra and Kapoor deliver performances worthy of international attention. Even better, the story, which loosely resembles The Notebook, is sweet without being saccharine.
---
19. Ek Ladki Ko Dekha Toh Aisa Laga (How I Felt When I Saw That Girl) (2019)
Director: Shelly Chopra Dhar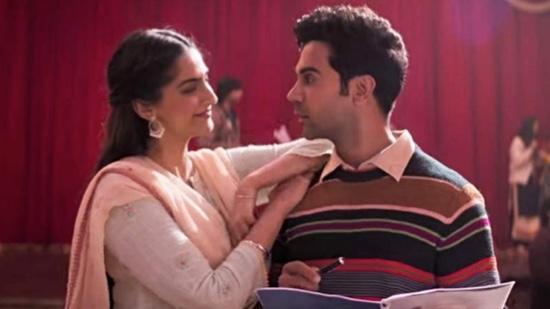 While Ek Ladki Ko Dekha Toh Aisa Laga is partly on this list due to the sheer significance of its existence as the first mainstream lesbian Bollywood film, it's also here because of the method by which the story is told. Sweety (Sonam Kapoor) is plagued by her family's constant marriage inquiries when she meets Sahil (Rajkummar Rao), a flailing playwright who is instantly smitten with her. After months of his persistence, she finally tells him that she's in love with a woman. Unfazed, Sahil recalibrates and commits himself to helping her tell her family about her truth in the only way he knows how: an elaborate musical play. Ek Ladki Ko Dekha Toh Aisa Laga was released to much fanfare, and is a surefire tearjerker about owning your identity and familial acceptance that wasn't always seen in previous decades. It's infused with heart and understanding that shows promise for this type of storytelling in Bollywood for years to come.
---
18. Bhaag Milkha Bhaag (Run Milkha Run) (2013)
Director: Rakeysh Omprakash Mehra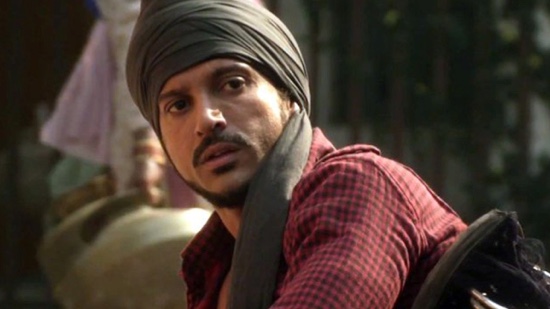 Set in the aftermath of India and Pakistan's Partition, Bhaag Milkha Bhaag tells the life story of Milkha Singh, an Indian runner in the 1960s, as he is invited to compete in a "friendly" race against Pakistan, whose team houses the supposed fastest man in Asia. Carefully fusing the high stakes of a sports epic with the emotional heartstrings of two warring nations, Bhaag Milkha Bhaag doesn't force you to take sides, though Farhan Akhtar's portrayal of Milkha Singh has you rooting for him the whole way around the pitch.
---
17. Gangs of Wasseypur (2012)
Director: Anurag Kashyap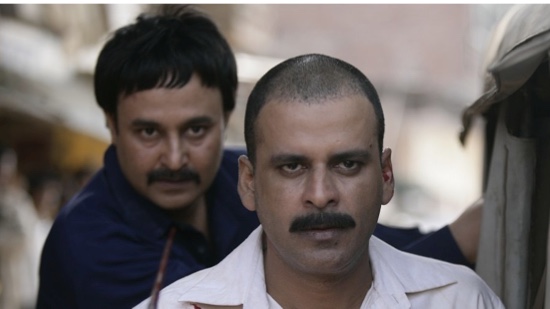 Gangs of Wasseypur was originally conceived as a 319-minute film, but released in two parts in 2013. An epic crime drama about warring mafia families in Northern India, the film excels in its intricate, intergenerational storytelling and the impeccable direction from Kashyap. Gangs of Wasseypur spares no drama, backstabbing or bloodshed, but manages to make it all mean something in the process. A sharp script punctuates its prestige and makes a case for its legacy for years to come.
---
16. Neerja (2016)
Director: Ram Madhvani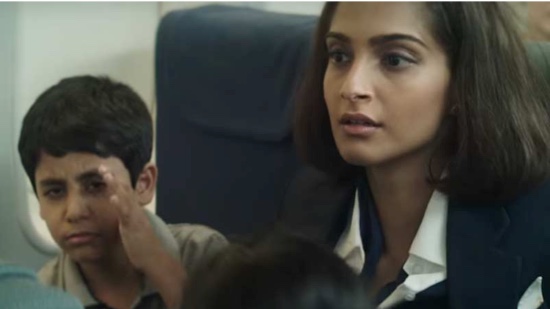 Named for a heroic flight attendant who sacrifices herself during a plane's hijacking, Neerja features one of Sonam Kapoor's best acting turns to date. As Neerja lives out her last few days, it's clear that she's just a normal girl who is dedicated to her friends and her job. But when she experiences the worst nightmare possible, it's Kapoor's performance, layered with equal parts panic and stoicism, that makes Neerja a must-see. It's a beautifully moving film about human connection and duty, and is a touching tribute to the courage of an unassuming young woman. 
---
15. Secret Superstar (2017)
Director: Advait Chandan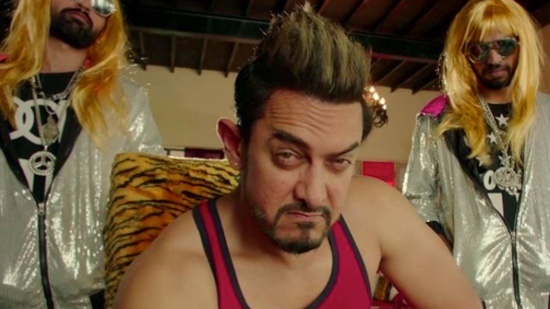 The closing title card of Secret Superstar reads "To Mothers And Motherhood." Indeed the film centers on a mother's relationship when, as the title suggests, the child is thrust into a life of secret stardom via social media. Insia (Zaira Wasim) yearns to enter a singing competition but is forbidden to do so by her overbearing and strict father, Farookh. Her mother, Najma—supportive though ultimately dependent on Farookh—buys her a laptop, and Insia begins recording music under the YouTube guise of "Secret Superstar." But when Farookh finds out, he threatens to destroy everything the mother and daughter have accomplished. Secret Superstar was one of the highest-grossing films of 2017 and is one of the most successful Hindi-language films to feature a female protagonist—it's uplifting and passionate in its depiction of motherly love, and makes the case for following your passions no matter the cost.
---
14. Delhi Belly (2011)
Director: Abhinay Deo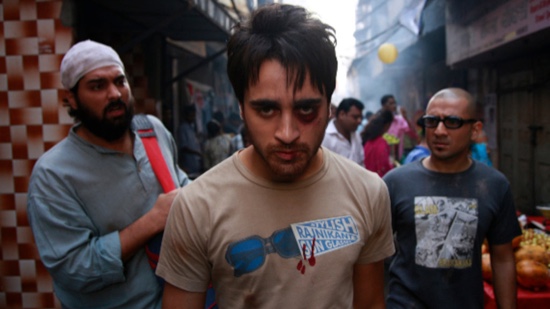 For those who like poop jokes, few films take a sophomoric set-up to greater heights than Delhi Belly. Also an Indian colloquial term for diarrhea, Delhi Belly is a comedy of errors that really does feature poop at its core. Three roommates get entangled in a high-stakes underground crime caper when a valuable package gets mixed up with one of the roommates' stool samples. After discovering the package holds prized diamonds, the trio attempt to sell them for profit only to end up finding themselves deeper in shit. A sharp script and laugh-out-loud performances from Imran Khan, Kunaal Roy Kapur and comedian Vir Das make Delhi Belly one of the most graphic, absurd and truly entertaining Bollywood films of the decade.
---
13. Padmaavat (2018)
Director: Sanjay Leela Bhansali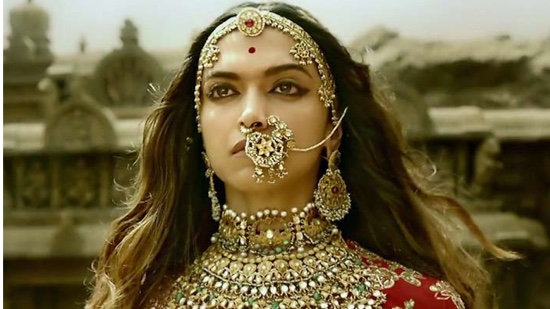 An epic period piece, Padmaavat, though it only came out last year, is already one of the most controversial Hindi films ever made. Based on a historical tyrant sultan (Ranveer Singh) and his obsession with the Rajput queen Padmaavati (Deepika Padukone), its release drew violent protests and threats from both Hindu and Muslim groups across India due to the portrayals of the Muslim-Hindu union. Rioters took issue with the grotesque nature with which the Muslim Sultan had been drawn while Rajput organizations criticized the misrepresentation of the queen—all of which delayed the film's original release date at the beginning of December 2017. Despite all of this, the film thrives on lush visuals, pitch-perfect acting and beautiful original music. Director Sanjay Leela Bhansali is known for "spectacle" films with intricate set design and high production value, and Padmaavat only builds on his previous achievements.
---
12. Piku (2015)
Director: Shoojit Sircar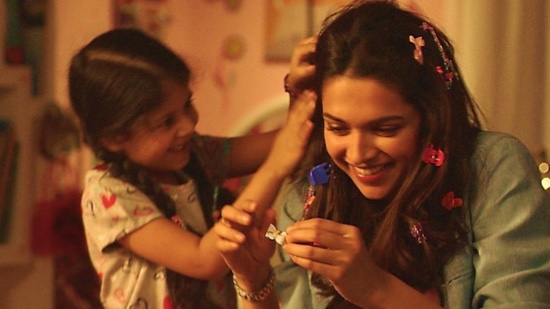 For those with a soft spot for films that take place on the road, Piku brings offbeat personalities together under one very small roof. A hypochondriac father (Amitabh Bachchan) and strong-headed daughter (Deepika Padukone) take a road trip from Delhi to their family home in Kolkata, annoying each other and their driver (Irrfan Khan) along the way, while also learning new things about what they both value in life. Both leads received accolades for their performances, and critics embraced and praised the beautiful simplicity of the story. A sentimental family drama, Piku will encourage you to hug your loved ones that much tighter.
---
11. Yeh Jawaani Hai Deewani (These Youth are Crazy) (2013)
Director: Ayan Mukerji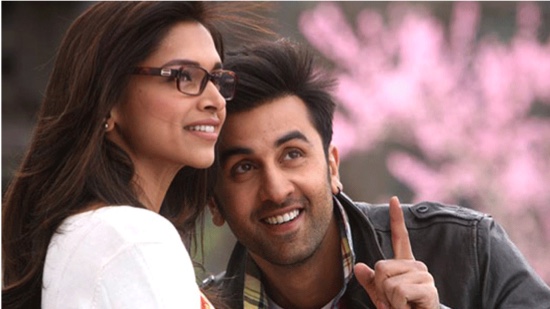 Dialed into millennial dissatisfaction, Yeh Jawaani Hai Deewani details an impulsive trip by medical student Nina (Deepika Padukone) to the Himalayas after feeling pigeonholed by her parents' expectations. A shy girl, Nina pushes herself to befriend some of her former classmates on the trip, eventually falling in love with one of the most rebellious boys in her year, Bunny (Ranbir Kapoor). But before she can express her feelings, he informs her that he's moving away to America for graduate school. Years later, the two meet again at a friend's wedding—Nina is now a successful doctor and Bunny is a world-traveling TV host. They try to rekindle their flame, but it's unclear if marriage fits into the equation of either of their lives. This is a wonderfully realistic romantic comedy for anyone who has experienced the highs of pushing themselves outside of their limits and the lows of unrequited love.
---
10. The Lunchbox (2014)
Director: Ritesh Batra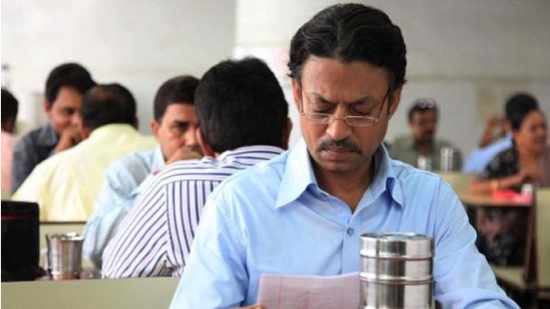 Bored and lonely in her marriage, housewife Ila (Nimrat Kaur) tries to get the attention of her inattentive husband by packing him a special lunch. But when the tiffin box gets delivered to another unassuming worker on accident, Ila strikes up a friendship with the widower who is receiving her husband's meals (Irrfan Khan), largely through written notes. Irrfan Khan delivers one of his best performances in this sweet and delicate story about human connection. Originally conceived as a documentary about the intricate and large dabbawala (or lunchbox delivery) system in India, The Lunchbox situates itself squarely in one of the busiest cities in the world and succeeds in telling a story about loneliness. Its risk pays off in its understated drama and elegance in its storytelling, and showcases the breadth of what Indian filmmaking has to offer.
---
9. Kapoor and Sons (2016)
Director: Shakun Batra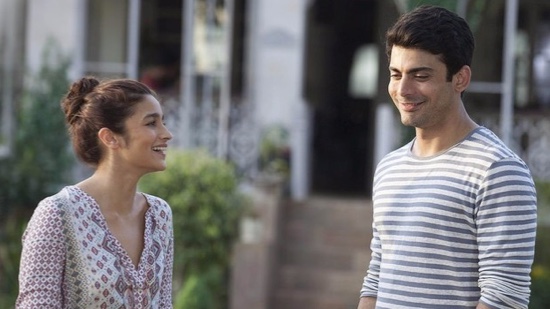 A family drama about estranged brothers who return to their family home after their grandfather has a heart attack, Kapoor and Sons has similar beats to the novel-turned-Hollywood-film This Is Where I Leave You. Both films, though unrelated, touch on the personal secrets that families often hide from each other, and the long-held grudges and jealousies that are brought to the forefront when the whole family gets together after years of being apart. Brothers Rahul (Fawad Khan) and Arjun (Siddharth Malhotra) compete in both their careers and romantic interests, while their parents' arguments are disintegrating their marriage. Everything comes to a head at the birthday party of the grandfather, the only one who is desperately trying to preserve the "Kapoor and Sons" moniker. The film deftly reveals the curious way that we shield the people closest to us from the most intimate parts of ourselves, brought to life by excellent performances from both Khan and Malhotra. 
---
8. Margarita with a Straw (2015)
Director: Shonali Bose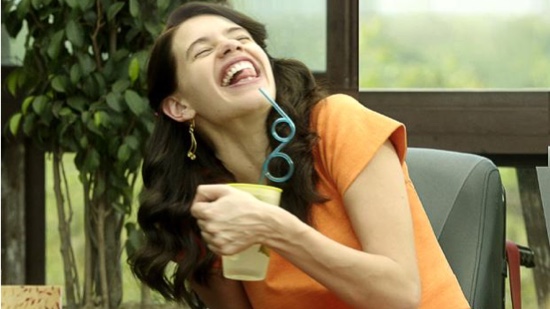 Inspired by the director's cousin, a disability rights activist, Margarita with a Straw will stay with you long after viewing. The film is an exploration of self-understanding and love through the lens of wheelchair-bound Laila (Kalki Koechlin). Laila—who lives with cerebral palsy—moves to New York City on a scholarship, determined to see a different life than the one she was living in Delhi. While expanding her horizons at NYU, Laila has to face questions about her independence, sexual orientation and identity. Shonali Bose directs Koechlin with impressive compassion as the actress delivers one of her best performances in a majority non-verbal performance. Margarita with a Straw leaves one with a sense of buoyant optimism.
---
7. Queen (2013)
Director: Vikas Bahl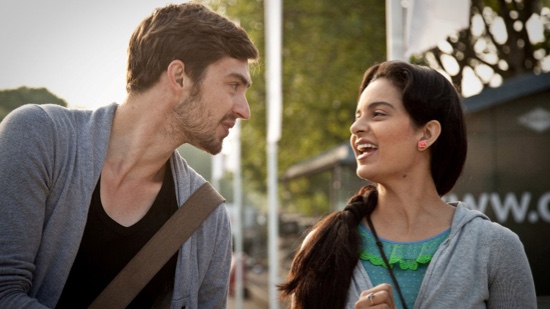 Sometimes, the worst day of your life can turn into the greatest opportunity. Rani (Kangana Ranaut) is blindsided when her fiance ditches her the day before their wedding, citing her conservatism as an incompatibility in their relationship. Shocked, Rani decides to set out on their European honeymoon by herself. While galavanting in Paris and Amsterdam, Rani meets people from all walks of life, and learns who she is and what she wants. Queen is a powerful piece of feminist art that stands for women's independence and self-sufficiency, and proves that a little push into the unknown can wind up being the greatest boon.
---
6. Lust Stories (2018)
Directors: Anurag Kashyap, Zoya Akhtar, Dibakar Banerjee, Karan Johar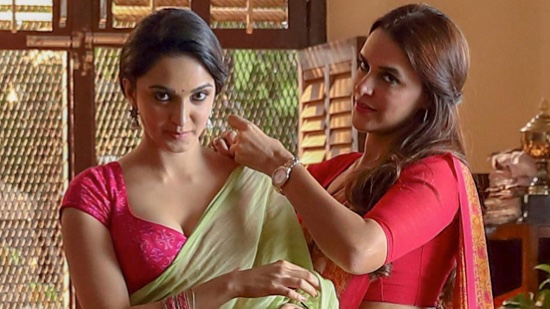 An anthology film from four of India's most prominent directors, Lust Stories explores the themes of sex and attraction in its many forms, and places them in modern-day India where these types of conversations don't normally occur so openly. Each director's short film focuses on a stigma—whether it's a possessive relationship between a teacher and student, a forbidden tryst between members of two different social classes, an adulterous marriage, or an exploration of sexual satisfaction—and dives deep into the various perspectives at play. The format makes Lust Stories easily digestible, and the films themselves are excellent slices of progression within the industry and culture at large. That it premiered as a Netflix original is just another hat tip to the dynamism of the decade's art.
---
5. Zindagi Na Milegi Dobara (You Don't Live Twice) (2011)
Director: Zoya Akhtar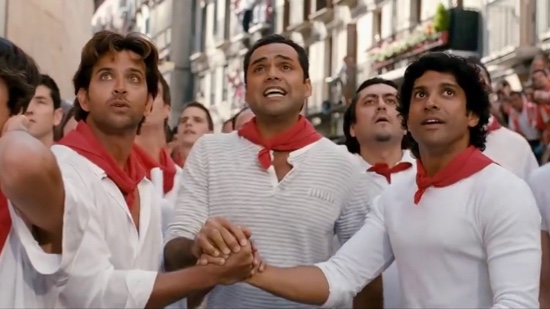 Cashing in on quarter-life anxiety and existential crises, Zindagi Na Milegi Dobara is Bollywood's Euro Trip, except with more heart and fewer dick jokes. Three childhood friends go on a transformational bachelor party/road trip in Spain where they immediately butt heads over the lives they've separately built. Arjun (Hrithik Roshan) is a workaholic who can't chill, Imran (Farhan Akhtar) is a copywriter who had an affair with Arjun's ex-girlfriend, and Kabir (Abhay Deol) is a groom-to-be second-guessing his decisions. The three reconnect over a series of extreme events—ranging from skydiving to a run with the bulls in Pamplona—and they ultimately return to their old lives completely changed. Zindagi Na Milegi Dobara literally means "You won't get this life again," aptly infusing a feeling of urgency into an otherwise standard coming-of-age story. Through humor and drama alike, Akhtar's film will make you want to call your friends and plan your own life-altering getaway.
---
4. Dear Zindagi (Dear Life) (2016)
Director: Gauri Shinde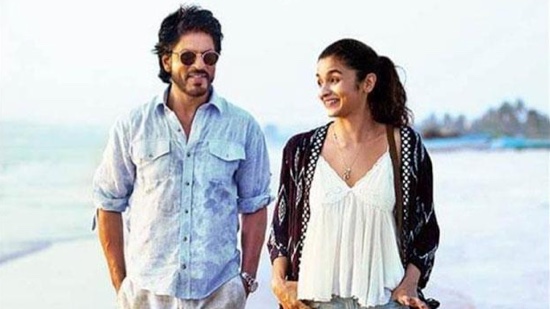 Some topics are taboo in Indian culture, and mental illness tends to be one of those subjects. Dear Zindagi is an elegant portrayal of depression in 21st century India, and is a rare mainstream Bollywood film to openly talk about mental illness and the way it affects the inflicted. Explored via a series of therapy visits, Kaira (Alia Bhatt) explains her discontent with life to her therapist Jug (Shah Rukh Khan), who ultimately helps her see life through a new lens. Dear Zindagi is an important entry into the self-love canon, and is a perfect showcase for the evolution of contemporary Indian filmmaking.
---
3. Pad Man (2018)
Director: R. Balki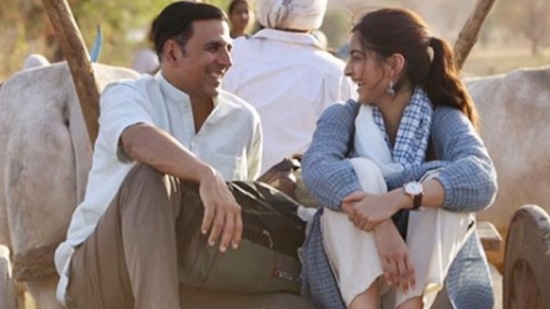 Another story based on real events, a social entrepreneur creates a low-cost sanitary pad machine for rural Indian women in an effort to tackle India's backwards approach to menstruation. Lakshmikant "Lakshmi" Chauhan (Akshay Kumar) is ostracized from his village for his diligent focus on creating a pad for his wife (Radhika Apte) after discovering that she was using a dirty rag every month. But failure and his new status as an outcast doesn't deter Lakshmi from his goal. Armed with the knowledge that pads could help prevent diseases and illnesses, he continues to work on his prototype until he perfects it and is recognized by an entrepreneur competition, which leads him to wide fame and success. is a tale of resilience and insistence on challenging the status quo that is particularly apt in today's society.
---
2. Dangal (Wrestling Competition) (2016)
Director: Nitesh Tiwari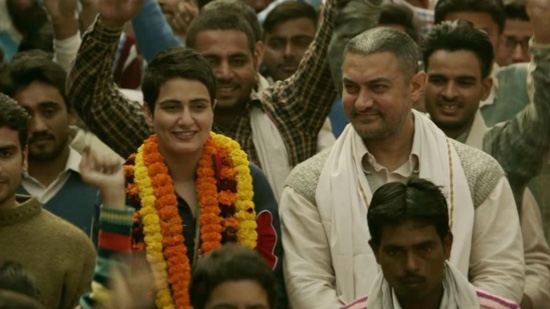 Based on a true story, Dangal follows a former pro wrestler who, after getting married and failing to have a son to follow in his footsteps, decides to train two of his daughters instead and raises them to become champions. Aamir Khan is both intimidating and goofy as the patriarch Mahavir Singh Phogat, while newcomers Zaira Wasim and Fatima Sana Shaikh provide pitch-perfect performances. Dangal is a story of overcoming societal expectations and of female power and strength, and ultimately, is a feel-good story about the bond between a father and his daughters.
---
1. Gully Boy (Street Boy) (2019)
Director: Zoya Akhtar
Released in early 2019, Gully Boy is a late but impactful entry to the decade. International audiences will find that it has similar beats to the raw and real >8 Mile, as Gully Boy tells the story of slumdweller Murad (Ranbir Kapoor) as he rises from being a poor street kid with dreams to a renowned rapper. While living in an abusive home and working odd jobs, Murad begins writing lyrics about the social and class disparities he observes around him, and eventually begins recording his raps. With the help of an established fellow rapper, MC Sher (in an impressive breakout performance by Siddhant Chaturvedi), Murad gains the confidence to live life on his own terms and follow his own path. Gully Boy was directed by Zoya Akhtar, whose delicate touch on humanistic stories has become her calling card. The film was recently announced as India's official Oscar entry, and it's clear why: it's expertly crafted with incredible performances and a universally appealing story of sacrifice, determination, and drive.
---
Radhika Menon is a pop culture-obsessed writer and filmmaker living in New York City. Her work has appeared in NY Post's Decider, Brown Girl magazine, and Syndicated Magazine. She is a proud alumna of the University of Michigan and is one-half of the comedic video duo, PromRad. She loves puns and thinks she's funny on Twitter.