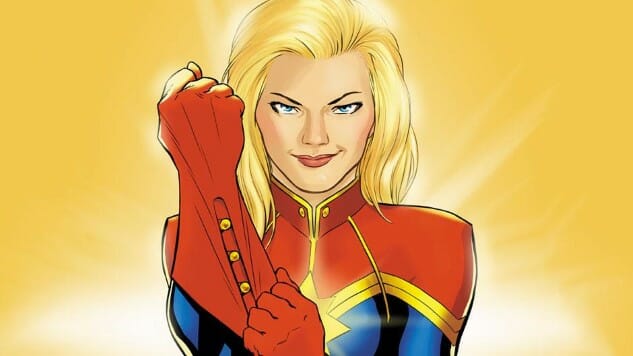 2019's Captain Marvel will be, in many ways, a long-overdue concession to female moviegoers everywhere. Besides being the first female-fronted film in the Marvel Universe, something that ultimately took far longer than it should have to execute, it will also be the first Marvel film directed (or co-directed, in this case) by a woman, thanks to the directorial team of Anna Boden and Ryan Fleck (Sugar, Mississippi Grind). Today, though, we learned that the film will be adding one more gender first—the Marvel Cinematic Universe's first female composer, Pinar Toprak.
Toprak is a Turkish-American composer of many titles, most notably doing additional music on Justice League, and scoring portions of the DC Universe TV series Krypton on SyFy. Considered a protege of perennial Oscar favorite Hans Zimmer, Captain Marvel will be by far the biggest opportunity to date in her still young career.
"It's an incredible honor to be a part of the Marvel Universe," Toprak wrote in an Instagram post. "So many thoughts racing through my head. And the main one is gratitude."
Captain Marvel stars Brie Larson as the title character, along with Jude Law, Ben Mendelsohn, Gemma Chan, Djimon Honsou, Lee Pace and Annette Benning. Clark Gregg (Agent Coulson) and Sam L. Jackson will return to the series as younger versions of their now legendary MCU characters, given that the film is set in the 1990s, presumably during the period when Carol Danvers becomes Captain Marvel. The character's introduction was teased in a post credits scene of Avengers: Infinity War, which implied that she would be key to stopping the galactic genocide being perpetrated by the Infinity Gauntlet-wielding Thanos.
Unfortunately, it seems like it will probably be a while before we get a chance to hear any of Toprak's score in action—at least until the film's first trailer—but we'll be excited to hear it whenever it arrives. Captain Marvel is currently set for a March 8, 2019 release date.