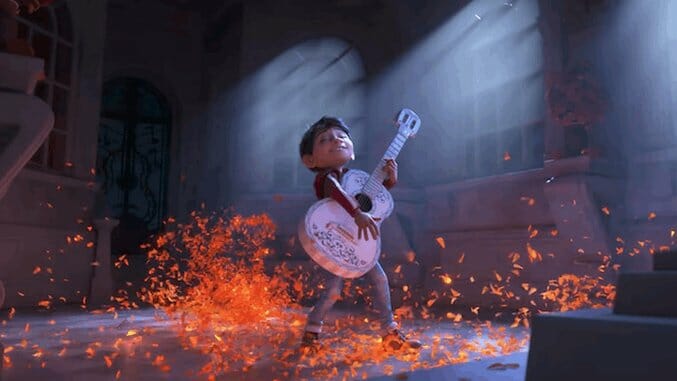 There was once a time when Pixar could do no wrong. Every single movie they made was a legitimate masterpiece, and they were constantly rewarded with both critical acclaim and strong box office results. And then, on June 9, 2006, something happened. That something, was the first Cars movie. While not outright terrible, the movie was something no Pixar film have ever been before: mediocre. Quickly, though, this was forgotten as their next three films (Ratatouille, WALL-E, Up) reignited our faith in the brand.
And then the shit really hit the windshield with Cars 2, Pixar's first objectively terrible film, and the end of the studio's unparalleled streak of excellence. Subsequent movies like Brave, Monsters University, The Good Dinosaur and Finding Dory were all underwhelming, overshadowed by the excellence of previous films. Inside Out stood alone as sort of the only film to truly showcase Pixar's magic.
This all brings us to now. Cars 3 releases soon, and nobody has any hope that the company's worst franchise will suddenly turn amazing. So if Pixar is going to turn it all around, it's going to have to start with the forthcoming Coco. Thankfully, the new trailer does look exceedingly beautiful and somewhat unique. The titular Coco and his raggedy dog seem likable enough. None of it is particularly exciting or noteworthy, but it's hard to outright dismiss a Pixar film.
While the film's premise was somewhat explored already in the recent Kubo and the Two Strings, this new trailer hits all the right notes, and points to a movie that could, maybe, hopefully return Pixar to its former glory, just in time for The Incredibles 2 and Toy Story 4. We're all rooting for Coco but hesitantly so.
Check out the trailer above and decide for yourself. You can also see the first trailer here and an animated short from the film here.