Each month, the Paste staff brings you a look at the best new selections from The Criterion Collection. Much beloved by casual fans and cinephiles alike, The Criterion Collection has for over three decades presented special editions of important classic and contemporary films. You can explore the complete collection here.
In the meantime, here are our top picks for the month of January: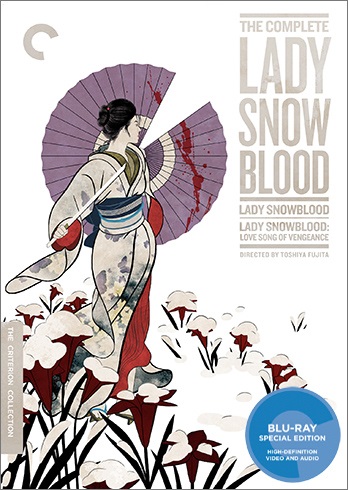 The Complete Lady Snowblood
Director: Toshiya Fujita
Year: 1973 (Lady Snowblood), 1974 (Lady Snowblood 2: Love Song of Vengeance)
Quentin Tarantino gets flak for his pastiche habits, but when Tarantino steals, he steals from the best. As far as Kill Bill is concerned, that would be Toshiya Fujita, the filmmaker responsible for adapting Kazuo Koike's chambara manga, Lady Snowblood, to the screen. The director was able to wring two movies out of his source material: 1973's Lady Snowblood, and 1974's Lady Snowblood 2: Love Song of Vengeance, the latter of which takes its title from one its predecessor's chapters. As with most franchises, the sequel pales next to the original, but if the second verse isn't quite as good as the first, it's still leagues better than most revenge movies made in the decades since its release. Who cares, really: Criterion's treatment includes both Lady Snowblood films, so you don't have to choose.
That's about all that it is, of course, but when you're getting two great films for the price of one, special features and extras are really just so much gravy. In fairness, the Blu-Ray boasts interviews with both Koike and Lady Snowblood's screenwriter, Norio Osada, and Howard Hampton penned a pretty wonderful essay as an accompaniment. It helps, too, that the artwork adorning the case (from Angie Wang) is gorgeous. But if you're buying The Complete Lady Snowblood, you're really buying it to watch the travails of Yuki Kashima as she avenges first the murder of her family, and then the corruption of her country. If you're into spending three hours basking in bloody displays of righteous retribution, you can hardly do better than this disc. —Andy Crump
---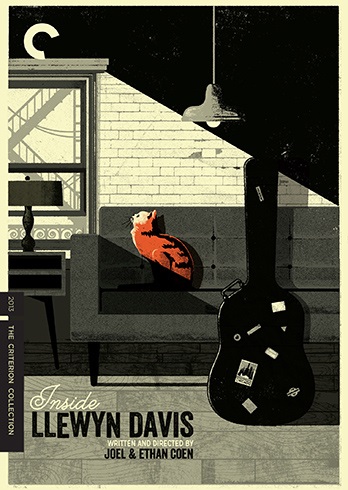 Inside Llewyn Davis
Directors: Ethan & Joel Coen
Year: 2013
Among the Coens' accomplished body of work, Inside Llewyn Davis stands out as one of the most poised and polished. It's as if every good thing about a Coen brothers movie—from the black humor, to the unforgettable eccentric characters, to the absurd blend of moralism and nihilism—culminated cohesively into cinematic perfection. Yet the film proves so refined and subtle—and simple at the same time—that it can be easily overseen or missed. So it's fitting that Criterion would release the Coen brothers' 2013 folk-music fable, Inside Llewyn Davis. Given the array of symbols, allusions and types, the film demands multiple viewings to continually unearth its narrative depths—and what better way than through a newly re-mastered version with a number of supplemental features that bolster such contemplation. —David Roark
---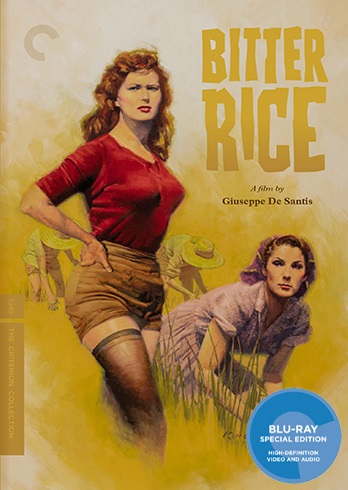 Bitter Rice
Director: Giuseppe De Santis
Year: 1949
Giuseppe De Santis' Bitter Rice is a wonderful love letter to both Marx and pulp
fiction. On the surface we are presented with heaping doses of pulp drama, while underneath we're treated to slices of Italian neorealism, capturing the essence of the field laborer. While not quite the film that, say, The Bicycle Thieves is, this is all raw emotion. We see the pains and labors of the women in the film, while greedy men wish to capitalize on the fruit of their efforts. Performances by Doris Dowling and Silvana Mangano are incredibly powerful in the sheer rawness—they alone make would make this film worth anyone's time. And yet, we are treated to gorgeous cinematography by Otello Martelli and a surprisingly lyrical tone that permeates the film. Extra features include an essay by Pasquale Iannone and a documentary on De Santis by screenwriter Carlo Lizzani. —Nelson Maddaloni
---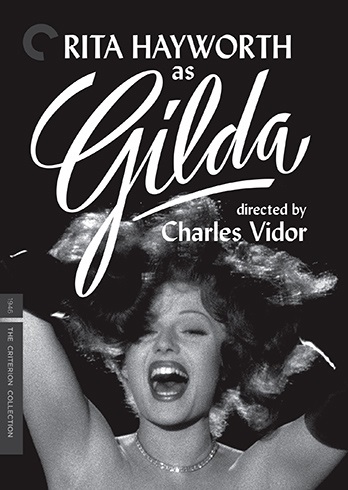 Gilda
Director: Charles Vidor
Year: 1946
If instead of watching Gilda you simply sat down rewinding and re-watching the title character's iconic introduction for two hours, it would be time well spent. Charles Vidor's film noir classic is essential for a bevy of reasons—foremost: Like so many other movies of the era and of the genre, it reflected a sea change in American cinema, a transition to a language more bitter, morose and fatalistic than expected from the country's movie output. On top of that, there's Vidor himself, a chameleonic filmmaker who directs Gilda's winding, twisty narrative with a perfect sense of clarity. And alongside Vidor, there's Glenn Ford, as well as a startlingly cool George Macready.
But who cares about the boys? You're watching this to see Rita Hayworth offer an instructional on how best to flip one's hair while also painting a portrait of a woman hemmed in by jealous masculinity. Gilda is a love story at its core, but the kind of love story befitting its period, which is to say that it's more of a hate story: You would never mistake Gilda (Hayworth) or Johnny (Ford) as star-crossed lovers, and you would never mistake the film's ending as anything other than a cynical riff on Hollywood's cheerier days. There's a lot to love in Gilda, but little to actually feel good about. —AC