David Lynch's What Did Jack Do? Song, Performed by Talking Monkey Jack Cruz, Is Being Released as a 7″ Single
Images via Netflix, Sacred Bones Records
Movies
News
David Lynch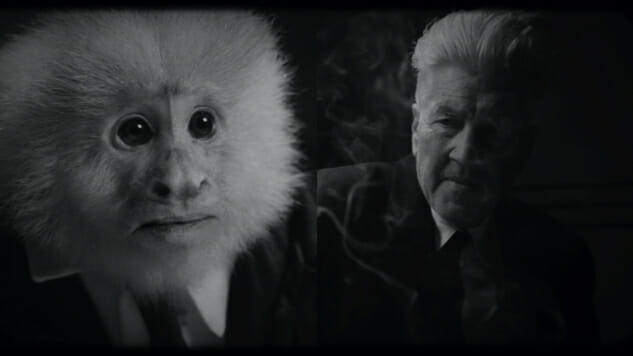 All too often, being alive in 2020 feels like existing on the wrong timeline—as if some terrible butterfly effect has sent civilization down a dark alternate path, with each day bringing us further from the light. But every now and then, something comes around that assures us, if only for a few blissful, fleeting moments, that we're living in the exact right world, and the recent surprise release of David Lynch's short film What Did Jack Do?—in which the visionary filmmaker interrogates a talking monkey named Jack Cruz who's been accused of murder—was just such a something.
Today (Jan. 24) brings another lovely aftershock: This spring, Sacred Bones will release The Flame of Love, a 7" single featuring "True Love's Flame," the musical number Jack Cruz performs in the short, plus a previously unheard b-side titled "Dancin' in the World of Love."
We wouldn't dare deprive you of this wonderful passage from the label's press release:
Earlier this week saw the surprise release of David Lynch's short What did Jack Do? on Netflix. If you watched the grainy, police procedural over the last few days, you most likely found yourself saying aloud, "Who is Jack Cruz and how can I get more of his music?" Now, just in time for the Grammys, Sacred Bones is announcing the release of the short's featured original song "True Love's Flame" by the primate star crooner of yesteryear: Jack Cruz.
The presser goes on to describe the recently uncovered "Dancin' in the World of Love" as "an excellent example of Cruz's emotional prowess and magical, gold-dipped vocal cords." Frankly, we could tell Cruz was an act to watch from the moment his dulcet voice graced the audio of What Did Jack Do?. You can't teach that.
Lynch and Dean Hurley co-wrote both songs on The Flame of Love, which is now available for preorder as both black and clear swirl vinyl 45s, with artwork "carefully crafted" by Lynch himself. Only 150 copies were pressed, so don't wait to get your tiny paws on one.
You can stream The Flame of Love via Bandcamp and see the details of the 7" single below ahead of its release sometime this spring.
The Flame of Love Single Art: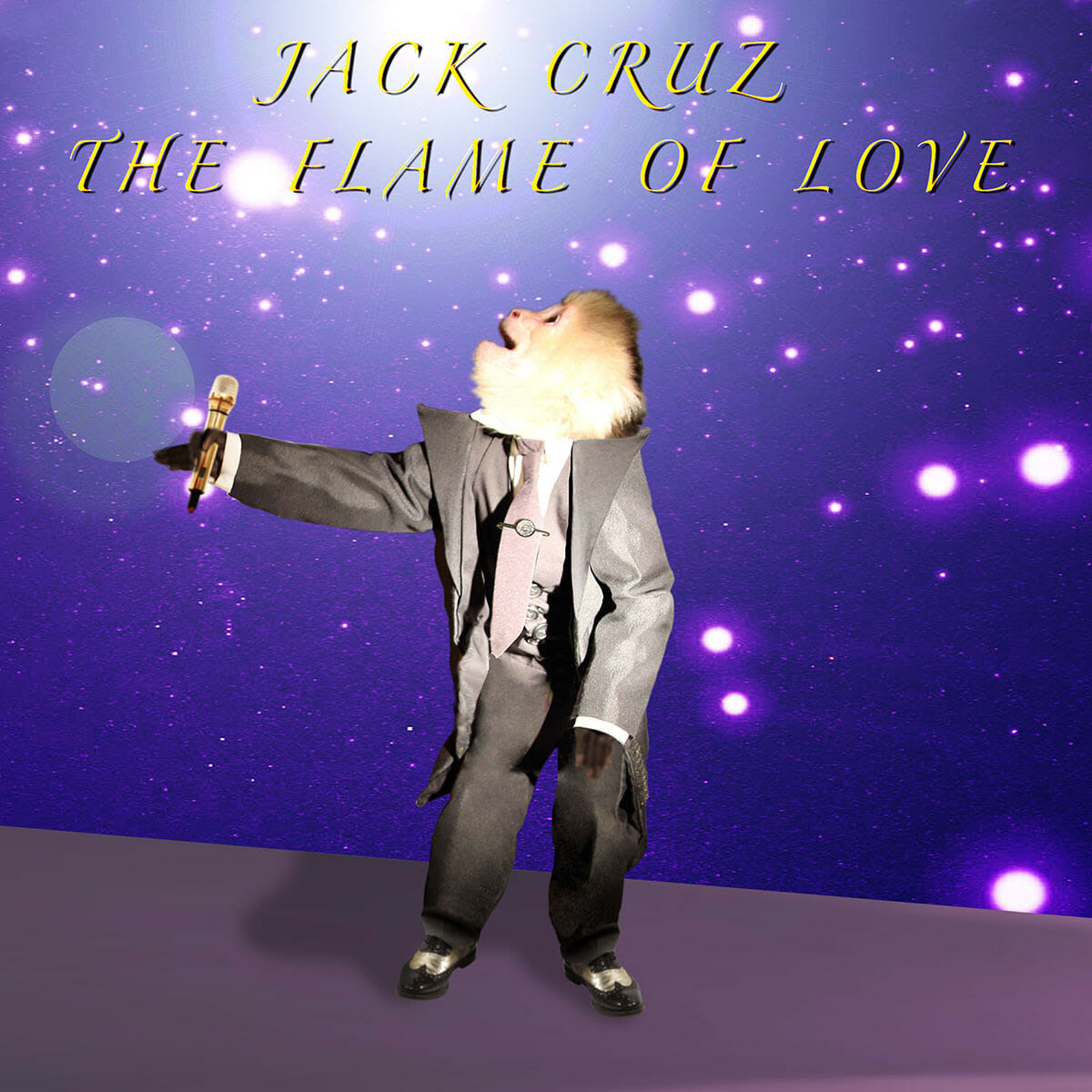 The Flame of Love Tracklist:
1. True Love's Flame
2. Dancin' in the World of Love