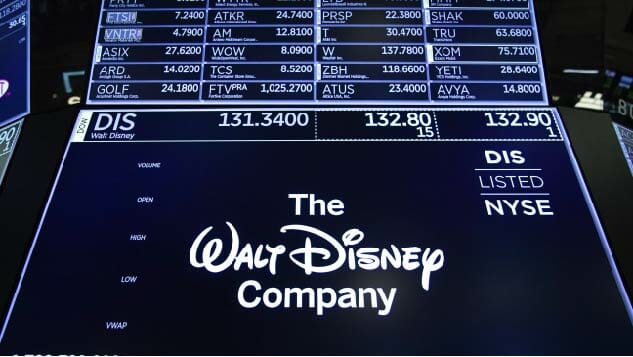 The Walt Disney Company announced a new deal with Comcast on Tuesday that will give Disney full operational control of Hulu. While the final sale will wait until 2024 at the earliest, Disney will assume full control effective immediately.
Disney was already the majority owner of Hulu after it acquired Fox, but the new plan will allow it to buy Comcast's one-third share of Hulu starting in 2024 for an estimated $5.8 billion, according to a press release.
The deal is the latest in a string of complicated ownership changes at Hulu. In January, the service had four owners: Disney, Comcast, 21st Century Fox and AT&T. But after Disney bought out 21st Century Fox and AT&T sold its share, Comcast and Disney were the only shareholders left.
An agreement between Disney and Comcast sets Hulu's estimated value by 2024 at $27.5 billion. Hulu, which has more than 28 million subscribers compared to Netflix's 150 million, will continue to stream its shows and networks under NBCUniversal until its final sale. Hulu now offers subscriptions for $6 a month and a live TV service for $45 a month.
After five years of remaining an owner of Hulu, Comcast is may develop its own streaming platform, as Comcast-owned NBCUniversal is slated to debut a streaming service in 2020. Meanwhile, WarnerMedia and Apple are launching their own competing services.
Assuming control of Hulu expands the base for its forthcoming streaming service, Disney+, Disney's $7-a-month service that will launch in the U.S. on Nov. 12. Kevin Mayer, chairman of Disney's direct-to-consumer division, announced in an April press briefing that Disney+ will now likely bundle its children's content with Hulu and ESPN Plus.
"Hulu represents the best of television, with its incredible array of award-winning original content, rich library of popular series and movies, and live TV offerings," said Disney CEO Robert A. Iger in a statement. "We are now able to completely integrate Hulu into our direct-to-consumer business and leverage the full power of The Walt Disney Company's brands and creative engines to make the service even more compelling and a greater value for consumers."