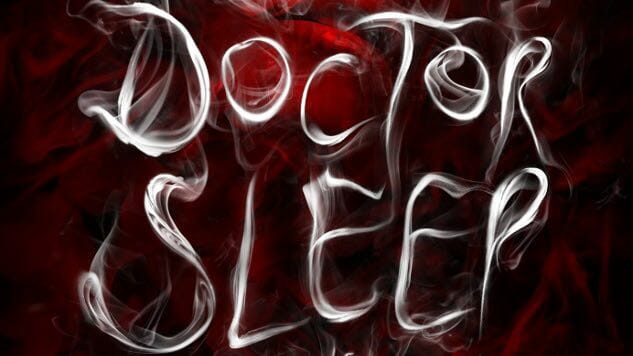 "Everything We Know about … " is Paste's series of deep dives into the forthcoming projects we're most excited about. Explore them all here.
The Haunting of Hill House creator Mike Flanagan is directing a film adaptation of Stephen King's 2013 novel Doctor Sleep, a sequel to King's iconic 1977 novel The Shining. Here's everything we know so far about the forthcoming horror adaptation.
---
Plot
Doctor Sleep follows a middle-aged Danny Torrance, now settled in a New Hampshire town and attending Alcoholics Anonymous meetings. Long-suppressed by his drinking, Danny's psychic powers, known as "the shining," resurface due to his newfound sobriety. Hoping to escape the legacy of the horrifying incident at the Overlook Hotel, Danny chooses to use his powers for good. He works at a hospice home, where his ability to offer final comfort to the dying earns him the nickname "Doctor Sleep."
Danny's quiet life is interrupted when his niece, 12-year-old Abra Stone, also develops the ability to "shine." Abra's powers make her a target of the True Knot, a murderous cult of quasi-immortal paranormals living off the "steam" that children with "the shining" produce when they are slowly tortured to death, and Danny must fight for young Abra's survival while dealing with his own reignited demons.
Cast & Crew
Horror veteran Flanagan, whose most recent film credit is Netflix's 2017 Stephen King adaptation Gerald's Game, is directing Doctor Sleep for Warner Bros, the studio that turned King's horror classic It into a record-breaking box-office hit that same year. Flanagan rewrote a script originally adapted by Akiva Goldsman, who also co-wrote the poorly received 2017 King adaptation The Dark Tower.
In June, it was reported that Doctor Sleep had found its grown-up Danny Torrance in Ewan McGregor. The character was originally played by then-six-year-old Danny Lloyd in Stanley Kubrick's 1980 film The Shining.
On Aug. 1, Deadline reported that Warner Bros. had set Supergirl actor Carl Lumbly as Dick Halloran, the former cook from the Overlook Hotel who also has "the shining." The character, who explains the power of "the shining" to young Danny, was originally played by Scatman Crothers. Dick famously died in the Kubrick film adaptation, despite surviving King's novel, and it's safe to assume that he is still alive in Doctor Sleep. The studio also set actress Alex Essoe as Wendy Torrance, Danny's mother, played in the original by Shelley Duvall.
The next day, it was reported that Rebecca Ferguson had joined the cast, playing antagonist Rose the Hat, the leader of the True Knot, the aforementioned cult of quasi-immortalists, who is lovingly referred to in the original novel as "the Queen Bitch of Castle Hell." Those reports also included the news that Westworld star Zahn McClarnon was in talks to play Crow Daddy, Rose the Hat's right-hand man in the film.
Later that month, young actress Kyleigh Curran was cast as Abra Stone, Danny Torrance's niece, a girl with the gift of "the shining," per Deadline. In the novel, Abra manifests psychic powers when she seemingly predicts the 9/11 attacks and becomes a target of the True Knot.
In September, veteran Gerald's Game actor Bruce Greenwood joined the cast as Dr. John Dalton, the Stone family's doctor, who helps Abra evade the True Knot, per Deadline.
Later that month, Revenge actress Emily Alyn Lind boarded the cast as Snakebite Andi, a member of the True Knot, again per Deadline.
In October, Deadline reported that The House of the Devil star Jocelin Donahue had been added in an unidentified role, and in November, also reported that Seven Seconds star Zackary Momoh had been added in another unidentified role.
Also in November, TMZ reported that young Wonder star Jacob Tremblay, who previously appeared in Flanagan's 2016 film Before I Wake, had scored a $100K deal to appear in Doctor Sleep. The report did not specify which character Tremblay might be playing, although fans have speculated that he may be playing young Danny Torrance.
Production
A casting call shared in August by Atlanta NBC affiliate 11Alive revealed that Doctor Sleep was filming around the Atlanta, Ga., area, with production starting in late September and running through mid-December.
In an interview with Collider conducted on Sept. 30 and published in October, Flanagan confirmed that he had finished his first week of filming on Doctor Sleep in Atlanta. In the interview, Flanagan, who was promoting The Haunting of Hill House while on break from shooting Doctor Sleep, discussed the themes that drew him to King's novel:
I was so taken with getting to spend time with Danny Torrance again. It touches on themes that are the most attractive to me, which are childhood trauma leading into adulthood, addiction, the breakdown of a family, and the after effects, decades later. It really speaks to a lot of my favorite stuff, so I was really, really fascinated by the possibility of being able to play in that world.
He also revealed that it was "very safe to assume that" Doctor Sleep will be R-rated.
In an October interview with horror site BloodyDisgusting, Flanagan also discussed the relationship between his forthcoming Doctor Sleep adaptation and Kubrick's groundbreaking 1980 horror masterpiece The Shining. He confirmed that Doctor Sleep will acknowledge the events of Kubrick's The Shining, even if it's an adaptation of King's sequel.
"There is no version of the world where I am trying not to acknowledge one of the greatest films ever made. There's no upside in shying away from that reality," said Flanagan.
"At the same time, this is not The Shining," he added. "It's its own story and in a very specific way. If you've read the book, you know exactly why it's so different but it's quite a tightrope that we're walking I think."
On Dec. 1, Flanagan shared on Twitter revealing that production had wrapped on Doctor Sleep.
That's a wrap on DOCTOR SLEEP. What an amazing experience. Honored and grateful.

— Mike Flanagan (@flanaganfilm) December 1, 2018
Warner Bros. is currently scheduled to release Doctor Sleep on Jan. 24, 2020.
The Latest
Flanagan revealed in a Jan. 26 tweet that Doctor Sleep is now being edited, adding that he's "incredibly proud" of the "special" film.
I'm editing the movie as we speak, and incredibly proud of it. This one is special. https://t.co/cmzmZfkzzr

— Mike Flanagan (@flanaganfilm) January 26, 2019
---
Keep an eye on this space for further Doctor Sleep updates.