Kevin Feige Confirms that a Doctor Stranger Sequel Will Happen at Some Point
The good doctor will return
Image via Marvel Studios
Movies
News
doctor strange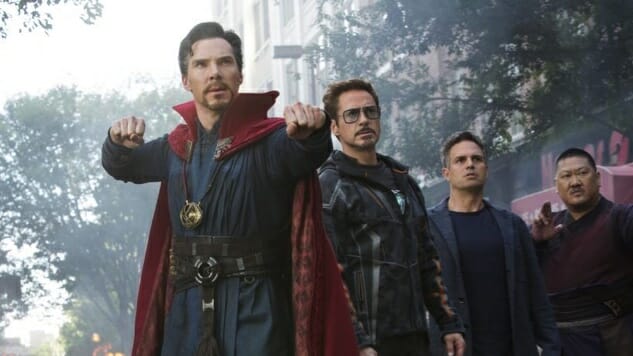 Marvel Studios is playing their cards very close to their chest when it comes to future installments in the Marvel cinematic universe, post-Avengers: Infinity War. However, recent updates have shed new light on the existence of a third Guardians of the Galaxy movie and a sequel to last summer's Spider-Man: Homecoming, Spider-Man: Far From Home. Now, the Sorcerer Supreme himself can join the ranks of confirmed post-Infinity War movies.
Kevin Feige, president of Marvel Studios, confirmed that a sequel to Doctor Strange is definitely on the way in a chat with Cinemablend at a recent Ant-Man and the Wasp press junket. When asked about a future Doctor Strange movie, Feige said, "Sometimes it's where do those characters pop up? [Doctor] Strange, you know, whenever we do another Strange [movie], which we will do, it will be a number of years from the first Strange, and yet he's a very big part of Infinity War."
It may take a while for a Doctor Strange sequel to come to fruition but knowing that he will return for a future movie opens up many a possibility as to where Avengers: Infinity War part two could go. Given the success and fan support of Doctor Strange as a movie and a character in the ever-growing MCU, this news isn't too surprising.
Until then, check out the good doctor's brilliant cameo in Thor: Ragnarok below and read our review of the first Doctor Strange movie here.