Looking over the list of our favorite documentaries of 2015, we're struck by how many more of them, compared to previous lists, are biographical portraits of familiar faces—Nina Simone, Amy Winehouse, Russell Brand, Janis Joplin, and others. But our favorite documentary in a very long time was very different—a stark portrait of a seemingly intractable crisis and two communities' desperate attempts to address it. And for the third time in four years, our favorite documentary is from a first-time director. Here are our twenty favorite documentaries of 2015.
20. Finders Keepers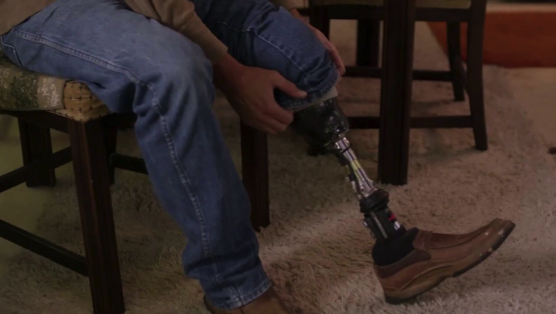 Finders Keepers can boast of having one of the better single-sentence synopses of recent memory, when it comes to documentaries: "After a man loses a leg in a plane crash and mummifies it himself, an errant storage locker sale deposits it into the hands of an entrepreneur who refuses to return the body part even after the leg's original owner demands it back." That's the "meat" of Finders Keepers, if you will—a custody battle over a severed body part that really took place between leg-loser John Wood and leg-finder Shannon Whisnant in the years following 2007, when the discovery of the leg and resulting feud made national news. The resulting documentary is an absurd, rambling, he-said/he-said story that reveals two fascinating personalities residing in rural North Carolina. At times, the story seems headed toward an expected conclusion, but every time it feels like things should be wrapping up, some new hurdle arises to be overcome. —Jim Vorel
---
19. What Happened, Miss Simone?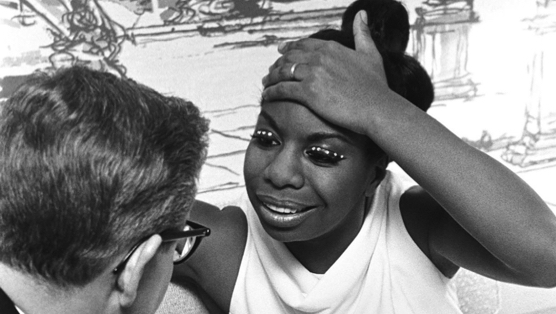 The exceptional and the conventional do battle in What Happened, Miss Simone?, a thoughtful, admiring look at the gigantically talented singer and artist Nina Simone. Directed by veteran documentarian Liz Garbus (Oscar-nominated for co-directing The Farm: Angola, USA), the film seeks to showcase Simone in all her complexity—civil rights icon, trailblazing jazz musician, a victim of mental illness—and there's no questioning the love that flows through every frame. Miss Simone?'s highlight is the scenes of Simone on stage: fiery, mournful, transcendent, sometimes combative. (A great moment comes when she stops performing mid-song to admonish an offscreen audience member for getting out of his or her seat.) In these brief glimpses, taken from across her career, we see a woman flower and then harden, circumstances intervening to inform and sometimes impair her talent. We're really—finally—seeing Simone in all her glory and complexity. —Tim Grierson
---
18. The Wolfpack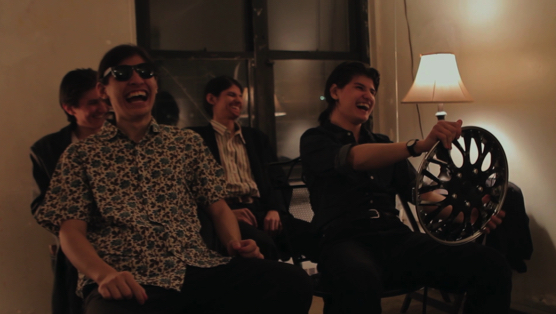 Imagine a small, dingy Manhattan apartment; imagine you can't leave; and imagine: The only contact you have with the outside world is through movies. Growing up like this, anyone could imagine that things could get pretty weird—and the Angulo family, a literal band of brothers raised in isolation by their paranoid parents, are indeed an interesting bunch. Their only outlet for creativity, undertaken as a way to basically stave off boredom, is to recreate their favorite films (like Reservoir Dogs, The Dark Knight and The Grand Budapest Hotel), crafting costumes out of cereal boxes, yoga mats and whatever other resources they can get their pale hands on. In The Wolfpack, director Crystal Moselle has nearly unlimited access to the Angulo brothers; at one point they inform her that she is the only person who has ever been invited over to their home, and is the only guest they've ever had. Sad and strange, funny and touching, wholly unusual and like nothing you've ever seen before, The Wolfpack is both powerful and unsettling. —Brent McKnight
---
17. Amy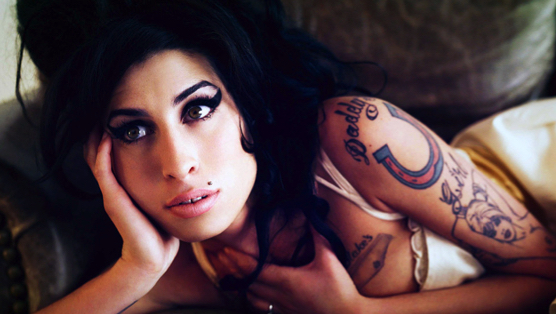 Kapadia wisely puts his subject front-and-center; friends, family members and music industry associates are all interviewed for the film, but nearly all of them are presented as voiceovers rather than talking heads. Even when others are speaking, it's impossible to take your eyes off Winehouse in Amy. He has a way of making her reality feel cinematic, lingering in slow motion as she looks back at the paparazzi and rolls her eyes after rushing into a car amid a flurry of camera flashes. When she wins the Grammy for Record of the Year and gazes up at a screen broadcasting the ceremony, the way her eyes light up will make you briefly think you're not watching a documentary, but rather an awards-season biopic with some actress in a beehive wig trying to earn her Oscar. Then you'll pity anyone dumb enough to try to top Amy with something scripted—there's nothing like the real thing. —Bonnie Stiernberg
---
16. Best of Enemies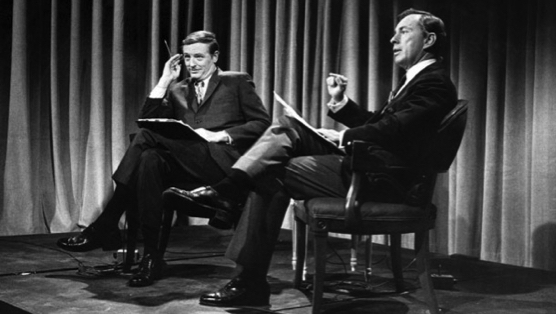 William F. Buckley and Gore Vidal's infamously grueling rhetorical slugfest is the subject of Robert Gordon and Morgan Neville's Best of Enemies. Neville won the hearts and minds of arthouse audiences (as well as of the AMPAS voting body) in 2013 with 20 Feet from Stardom, a film that peers behind curtains in show biz to showcase the unsung performers responsible for buttressing the careers of our favorite singers. In Best of Enemies, Neville has teamed with Gordon to pull back a different curtain, one concealing the very real ugliness bubbling and boiling off-camera for the length of ABC's attempt at spicing up the otherwise staid world of political commentary. Best of Enemies deftly contextualizes the debates within the framework of their era, but the film is more concerned about how much they've echoed through the years. The tenor of Buckley's meetings with Vidal is felt in every inch of our society's contemporary political machine, from the speech of our crop of wannabe commanders-in-chief to the language used by our televised cognoscenti. Our ability to speak the same language has long been fractured, and Best of Enemies tracks the faultlines of that social temblor with remarkable precision. —Andy Crump
---
15. The Nightmare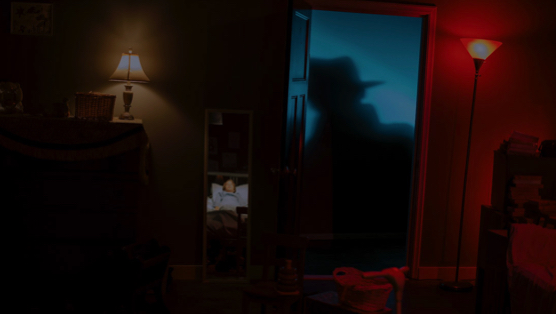 Documentarian Rodney Ascher makes movies with catchy concepts that, deep down, aren't about the thing they claim to be. His 2012 debut Room 237 investigated the obsessive fans of The Shining who have devoted their lives to exploring Stanley Kubrick's film, picking the horror movie apart to find all the hidden messages they think the director embedded within its frames. At its core, though, Room 237 isn't about conspiracy theories or even The Shining, but, rather, fandom and the way our favorite movies seem to expand in our minds, suggesting worlds of meaning their makers probably never intended. Ascher's follow-up, The Nightmare, is also a very human story, in that it isn't what it claims to be. It purports to explore the phenomenon of sleep paralysis—but it's really about how people try to make sense of the world around them. If The Nightmare ultimately isn't as transfixing as Room 237, it nonetheless strengthens one's conviction that Ascher has found a rich vein of nonfiction filmmaking he's made his own. He doesn't judge his subjects, he lets them speak for themselves. He has faith that his audience will be thoughtful enough to put themselves in his interviewees' positions, wondering about fate, luck and the universal instinct to find meaning in the inexplicable. With The Nightmare, that faith is rewarded. T.G.
---
14. Welcome to Leith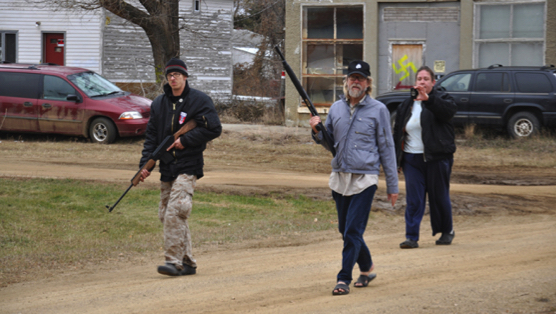 It's a small town in an almost nondescript kind of Americana. All 24 members of the community know and look out for one another. Welcome to the small town of Leith.
A nice enough stranger takes an interest in their town. He quickly buys up tracts of land and becomes one of the biggest stakeholders in the area. But this particular stranger, Craig Cobb, is not just a dowdy loner. He's a white supremacist instigating an Aryan coup in the American heartland. What recourse do the locals have to oust the interloper? The answer: shockingly, not much. Welcome to Leith poses the question of where tolerance and intolerance begin. How quiet do we get when the Dutton family espouses their beliefs as "white separatists" around their young children? How do we feel about individual rights when the will of that individual is essentially to terrorize a community and repurpose their homes for hatred? For its eerie sense of timeliness and excellent storytelling, Welcome to Leith is one of the must-watch documentaries of 2015. —Monica Castillo
---
13. Approaching the Elephant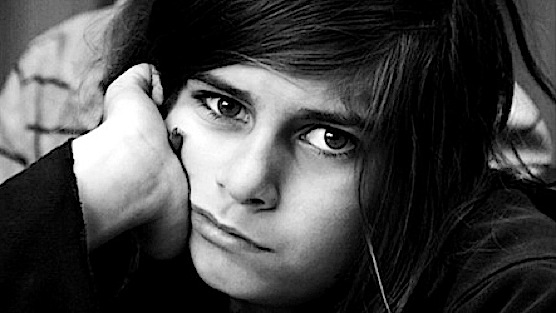 Most would agree that America's public schools have their significant flaws, but are there any alternatives that are better? That's the provocative question asked by Approaching the Elephant, a documentary about an untraditional school in its early stages—and what's best about this film is that its answer is far from conclusive by the end. With patience and a clear-eyed perspective, Approaching the Elephant goes beyond weighing the value of what's known as "free schools" to consider how children develop and what role teachers have in shaping them. —T.G.
---
12. We Come as Friends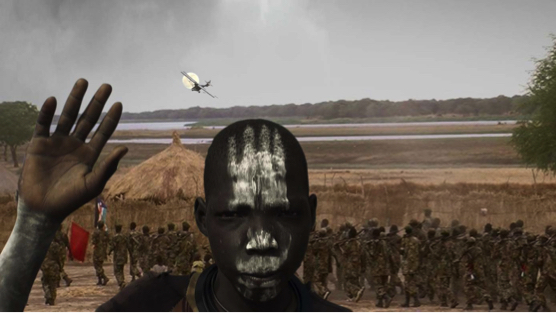 Some messages, even if they're familiar, need to be repeated. Filmmaker Hubert Sauper's scalding documentary We Come as Friends reminds us yet again of the ongoing monstrous behavior visited upon Africa by the rest of the developed world, which harvests the continent's resources at the expense of its people. Other recent nonfiction films, including Sauper's Oscar-nominated Darwin's Nightmare, may have covered similar terrain, but the anger and sophistication he wields throughout We Come as Friends make this a standout and a worthy addition to the current, ever-clamoring chorus of protesting voices. —T.G.
---
11. Stray Dog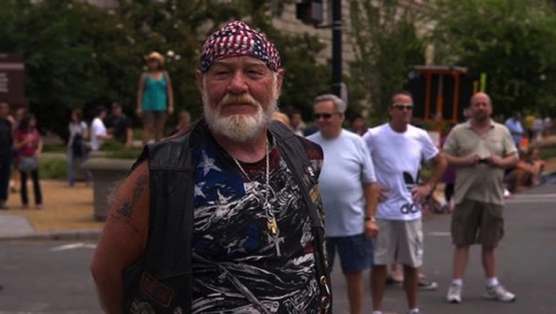 Winter's Bone director Debra Granik's little-seen documentary is a companion piece of sorts to her Oscar-nominated previous outing. Both films peer into the modern-day Midwest, and in Stray Dog she introduces us to Ron Hall, a roughhewn Vietnam vet who hasn't let go of that war or its moral impact. Following Hall as he adjusts to married life and helps newer veterans cope with life back home, Stray Dog is one of the most humane and complicated visions of Heartland America in recent years. It's a cliché to say that there are no red states or blue states, merely different degrees of purple: Granik's quiet gem brings that bromide to vivid life. —T.G.
10. Heart of a Dog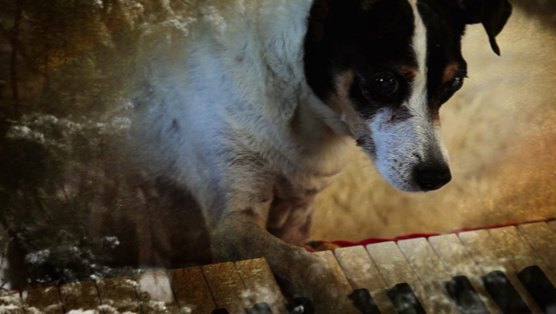 As one might guess from the title, the genesis of Laurie Anderson's remarkable film is a dog—specifically, her rat terrier Lolabelle; and even more specifically, Lolabelle's death. But though it is melancholy, Heart of a Dog is hardly funereal. Instead, the end result recalls some of the collage-like density of a Chris Marker or Jean-Luc Godard essay film—the feeling of dropping in on an artist's undigested thoughts as the artist is working through them in the moment. Heart of a Dog may not consistently approach the intellectual headiness of either of those artists at full blast, but Anderson isn't merely going for the cerebral here. As is the case with her recordings and live performances, she delivers her voiceover narration in a deliberately detached manner with a hint of sly deadpan humor … but thanks in part to the at times deeply candid nature of the images, anecdotes and impressions she offers, the film always exudes a poignant sense of the personal, of an artist contemplating her own experiences from a reflective distance. —Kenji Fujishima
---
9. Western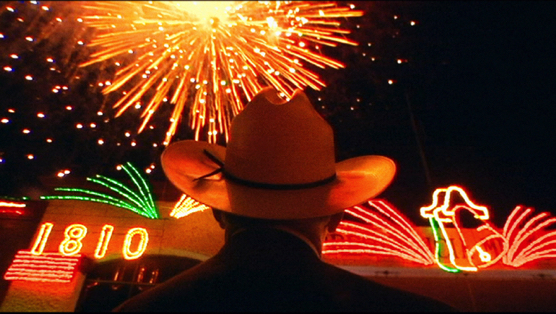 With 45365, Tchoupitoulas, and now Western, the Ross Brothers, Bill and Turner, are quietly developing a distinctive voice: one that seeks the beauty in the everyday, shunning talking heads and polemical point-making in favor of intimate observation and an eye for expressive imagery. Broadly speaking, Western tackles the hot-button issue of security along the U.S.-Mexican border, especially in light of the increasingly violent drug wars south of the border. But instead of bringing us into the terrifying heart of the U.S.'s ineffectual war on drugs à lla dramas like Sicario, the Rosses explore this subject by examining a Texas town, Eagle Pass, which is right across from the Mexican town of Piedras Negras. Somewhat unusually for a Ross Brothers film, a dramatic arc of sorts develops: Thanks to a bout of gangland violence, the U.S. government orders cattle passage between Eagle Pass and Piedras Negras indefinitely halted, which puts a strain on the leaders and citizens of both towns. But while other, more activist filmmakers might have used these developments as an opportunity to score larger political points, the Rosses never break from their impressionistic, observational gaze. As a result, Western represents the best kind of political filmmaking, bursting with the kind of empathetic artistry that makes the political deeply personal—and lyrical. —K.F.
---
8. Brand: A Second Coming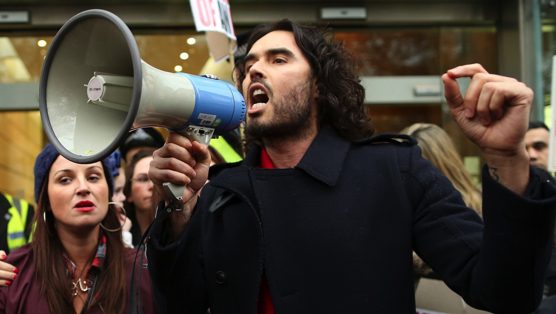 Russell Brand is a powerhouse of 21st century media—beginning as a groundbreaking stand-up comedian, he moved into film acting (achieving breakout status in 2008's Forgetting Sarah Marshall), and then, unpredictably, into status as a substantive social and political commentator. He also managed to work in a brief and headline-rich marriage to singer Katy Perry. His outrageous antics are given an additional edge by his well-publicized struggles with substance abuse. When you think about it, perhaps the only documentarian that would be up to the challenge of capturing Brand's worlds of personality on film would be Ondi Timoner, perhaps the documentary world's premier chronicler of brilliant insanity (or is it insane brilliance?). Perhaps most impressively of all, Timoner doggedly pursues—and arguably captures—the sincere and tender soul behind the bluster. —Michael Dunaway
---
7. Iris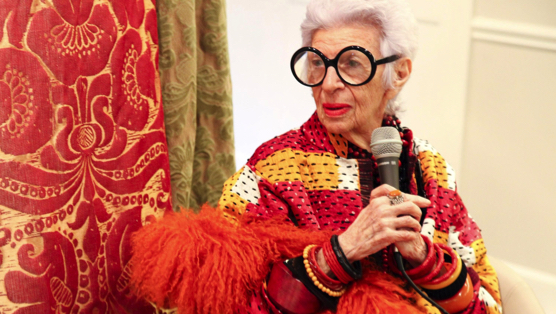 It's tempting to view Iris as a vanity project. Iris and Maysles are chums, and the outside sense one gets when either watching or merely reading about the film is that the latter decided to make a movie about the former for fun. If we accept this perspective then it's very, very hard to earnestly hold Maysles' indulgence against him; you would make a movie about Iris Apfel if you were buddy-buddy with her, too. She's one of a kind. But Iris is about a lot more than one person making a flattering commemoration to another. It's about observing a life lived (and still being lived) fully, and even that nifty summation doesn't quite manage to dig out the alternatingly droll and piquant wisdom Iris has to offer every single person with whom she interacts. In one scene, an interviewer praises Iris for stepping outside of the box with her eclectic style. Iris's reply feels like the lede of her personal manifesto: "If you're just going to sit there and do the same damn thing all the time, you might as well jump into the box yourself. —A.C.
---
6. Seymour: An Introduction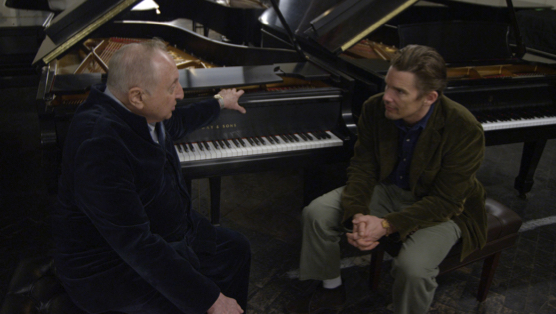 You could be excused for assuming that Seymour: An Introduction was just a vanity project for director Ethan Hawke, who has the means and the name to engage in such things. But if you assumed that, you'd be missing quite a powerful film. Hawke first met composer, pianist and piano teacher Seymour Bernstein at a dinner party, and was immediately taken with him, as viewers will be, as well. As he began spending more time with the octogenarian, he became more and more taken not only with his life story, but also with his views of art and of life well lived. Seymour: An Introduction turns out to be part biopic, part artistic musing and part late-night "meaning of life" discussion, and Hawke shows a deft touch in balancing the three. He takes a remarkable individual who's influenced his life and thinking, and shares him with the rest of us. It's a generous—and a moving—piece of filmmaking. —M.D.
---
5. Janis: Little Girl Blue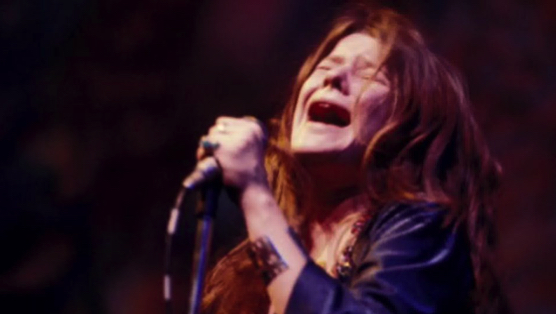 Capturing the life, career, persona and phenomenon that was Janis Joplin in the space of a less-than-two-hours-long documentary is a daunting task. Amy Berg makes a crucially important decision in Janis: Little Girl Blue, opting to let the performances speak for themselves. There's not a lot of talking head analysis of Janis' music; Berg instead gives us a few well-chosen, extended clips of that otherworldly voice in action (as well as a good many selections backgrounded in the mix). Berg also focuses on Janis' inner life, and boy, does that pay off. With the full cooperation of the estate and interviews with many of Janis' intimates, including her two siblings, the marvelous Dick Cavett, and the one man with whom, in another universe, she surely found lifelong happiness, Berg is able to dig deep into who Janis actually was behind the raucous stage persona. Most effective of all is Chan Marshall (a.k.a. Cat Power), reading from Janis' diaries and letters with the simple delivery of a born performer. It's as if Janis is narrating her own life story, and it's pure magic. —M.D.
---
4. In Jackson Heights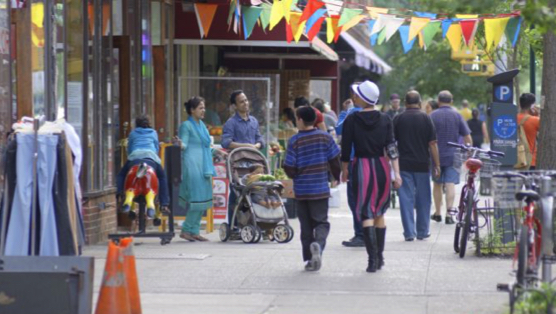 In the City that Never Sleeps, dozens of neighborhoods, enclaves and street corners feed the ebb and flow of life for over eight million people. Ambitious (and legendary, with more than a few films on our greatest docs list) documentarian Fredrick Wiseman focuses his lens not on the popular poster child of Manhattan, but into the tucked away borough block of Jackson Heights. Located in Queens, it is one of the most diverse sections of New York, elevating this quiet documentary into an incredible, illuminating look at America's melting pot mid-boil. —M.C.
---
3. The Look of Silence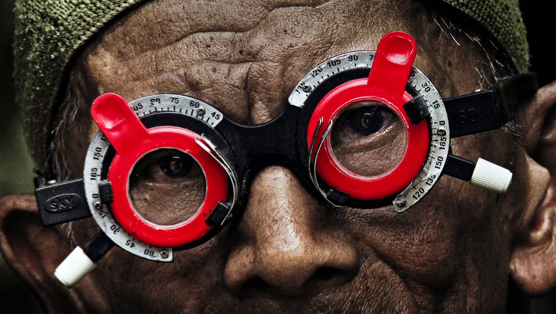 The Look of Silence is the companion piece to director Joshua Oppenheimer's 2012 Academy Award-nominated documentary, The Act of Killing, which examined the Indonesian genocide of 1965-66 through interviews and on-camera recreations by the military perpetrators. This time around, the film focuses on a family of survivors whose youngest son seeks the truth of his brother's death during the culling. While the first film was more visually inventive and, to an extent, playful, The Look of Silence, with its straightforward storytelling, is devastatingly powerful. The film is an elegiac and beautiful—yet horrifying—work. Numerous moments feel like a kick in the gut. (There's no roundabout way to describe the visceral reaction to its imagery and dialogue.) If The Act of Killing didn't convince audiences of Oppenheimer's mastery as a filmmaker and documentarian, then The Look of Silence surely will. —Christine Ziemba
---
2. (T)error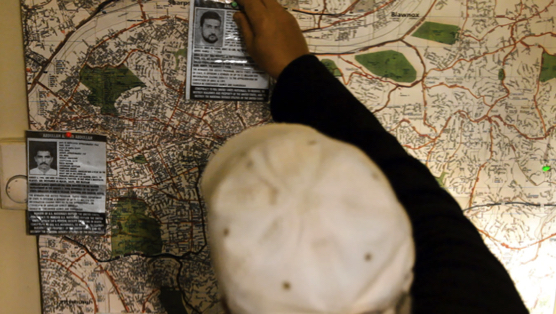 The title, pointing out the similarity in the words "terror" and "error," is the closest this absorbing, sobering documentary gets to cutesiness. Otherwise, (T)error grimly offers a terse tale of an aging former Black Panther who has turned FBI informant, snitching on suspicious Muslims not because of any sense of righteousness but because he needs to make a living. Directors Lyric R. Cabral and David Felix Sutcliffe want to expose the ethically slippery activities in which the U.S. intelligence agencies are engaged in our name. But (T)error is just as upsetting in its stark depiction of the country's haves and have-nots, illustrating how the powerless, minorities and the disenfranchised tear each other apart while those in authority watch from the sidelines. —T.G.
---
1. Cartel Land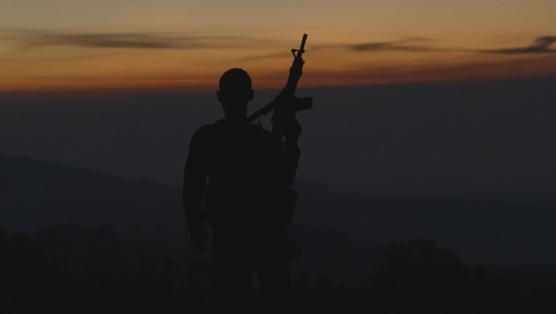 Focusing its primary gaze on Michoacán, a Western Mexican state in the grip of the Templar Knights cartel, Cartel Land is a complex, harrowing documentary about drug gangs' grip on Mexico (and the Mexican-American borderlands) that doubles as a portrait of the difficulties of grassroots revolutionary movements.
In Michoacán, in response to his neighbors being gunned down and beheaded—an atrocity he photographed with his camera as proof of his enemies' barbarism—Dr. José Mireles sought to fight back against his community's oppressors by creating the Autodefensas, a vigilante group that took up arms against the cartels. Liberating one occupied town after another, the Autodefensas were a response to both the cartels and to the corrupt government with whom they were in league. Soon, a state-wide movement was afoot, with fed-up everyday citizens donning the Autodefensas' uniform—a white t-shirt—and picking up machine guns to oppose an enemy that, as one woman horrifyingly recounts, has committed torture, murder, dismemberment and rape with narcotics-fueled glee.
Director Matthew Heineman's film opens at night, alongside masked men cooking meth in the Mexican desert: an up-close-and-personal vantage point that he maintains throughout Cartel Land. Shot with an assured attention to dramatic compositions and edited with a swiftness that generates uneasy, suspenseful momentum, Heineman's documentary has the electricity of an adrenalized war film. Its kinship with fictionalized genre cinema is furthered by the fact that the Autodefensas's militiamen engage in regular daylight-street shootouts with gunmen, while cartel drug cooks (in an anecdote that suggests a real-life Breaking Bad) confess they learned their trade from a father-son duo who'd been brought in from America by their bosses. Eschewing narration and on-screen text in favor of interviews that serve to keep the story propelled ever-forward—and often taking up residence right beside, or over the shoulder of, its Autodefensas subjects—Cartel Land is the rare non-fiction work that routinely keeps one's nerves on edge. —Nick Schager