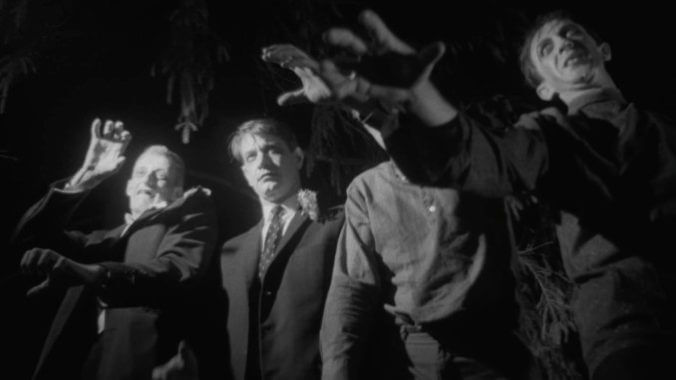 There's been a slow drip of news in recent months on the forthcoming "final" installment of legendary horror director George A. Romero's iconic zombie series, Twilight of the Dead. Today, however, we've been given something a bit more substantial: Confirmation that director Brad Anderson will helm the project, bringing to an end the series that began way back in 1968 with the original Night of the Living Dead. That film is responsible for the modern conception of the zombie as an undead, flesh-eating ghoul, and it obviously has a place of honor in our ranking of the 50 best zombie movies of all time.
Two films that don't make that list? Those would be Diary of the Dead and Survival of the Dead, the final two "living dead" entries directed by Romero before his passing in 2017. Following 2005's still pretty effective Land of the Dead, Romero turned the series in more of a low-budget, marginal direction, first with a found footage-style film exploring the beginning of the zombie outbreak, and then a self-contained story set on an island, focused on a pair of feuding families. Years later, fans are still debating the relative merits of these two entries and arguing about what Romero was trying to accomplish, but neither entry has any real sense of finality. Twilight of the Dead presumably aims to change that.
Importantly, Twilight of the Dead reportedly intends to continue the chronology from Land of the Dead, in which the living dead had begun to exhibit higher-level thinking skills, effectively beginning to create their own society. Producers describe it as a "thought-provoking sociopolitical commentary wrapped in a genre piece." It also has the blessing of Romero's widow Suzanne Romero, who said the following: "I'm delighted to be joining forces with Roundtable to bring the eerie evolution of Romero's universe to the screen. Roundtable impressed me with their long-term and deep love of George's work. I believe they have the vision to produce the best version of this movie that honors the Romero legacy. I can't wait to start filming!"
The concept for the film is from Romero and Paolo Zelati, while the screenplay was reportedly completed by Joe Knetter, Robert Lucas and Zelati prior to the ongoing writer's strike. Director Anderson, meanwhile, enjoyed critical acclaim for horror and psychological thriller entries earlier in his career with the likes of Session 9, The Machinist and TransSiberian, though his recent output hasn't exactly generated the same level of attention. Here's hoping he's able to shepherd Twilight of the Dead to a worthy conclusion for the sake of Romero's legacy.