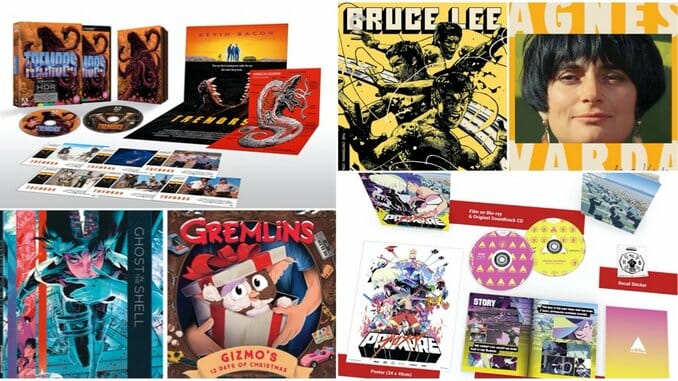 While we hope our 10 Great Gifts for Movie Lovers took care of the big questions regarding the pesky-to-buy-for on your list, this extended guide recognizes the obvious—Christmastime is merchandisetime. Especially when it comes to Blu-ray and 4K releases, there is no shortage of offerings both high-profile and obscure. In our Extended Gift Guide, we're recognize this truth, while throwing another 40+ options onto your platter in case you need a last-minute stocking stuffer.
Celebrating Anniversaries of Films You Love
What better way to start putting 2020 behind us than to remember movies (and the years in which they were released) that did not suck?
Back to the Future: The Ultimate Trilogy – Universal Pictures Home Entertainment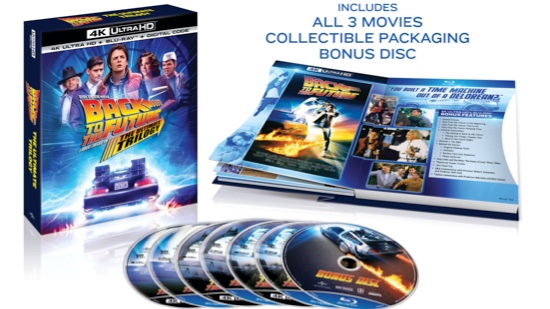 Every once in a while, a truly universal picture comes along that legitimately appeals to the whole family and yep, the Back to the Future trilogy are three that qualify. It may be 35 years old but Universal has a done a phenomenal job mastering (4K) and remastering (Blu-ray) these films, with the 4K (Dolby Vision/HDR 10+/HDR 10 and Dolby Atmos sound) versions probably looking better than it did upon release. This set is loaded with bonus features, including over an hour of all-new goodies, including some rare audition footage from some now-famous potential alternates to Michael J. Fox's Marty McFly (Ben Stiller, Jon Cryer, C. Thomas Howell), Claudia Wells' Jennifer Parker (Kyra Sedgwick) and Thomas F. Wilson's Biff Tannen (Billy Zane, Peter DeLuise), a behind-the-scenes look at the new Back to the Future: The Musical and a great featurette which looks into which laws of physics were violated in BTTF (many) and whether or not you could survive what happens in the film (probably not).The other two films are equally as loaded —M.R.
---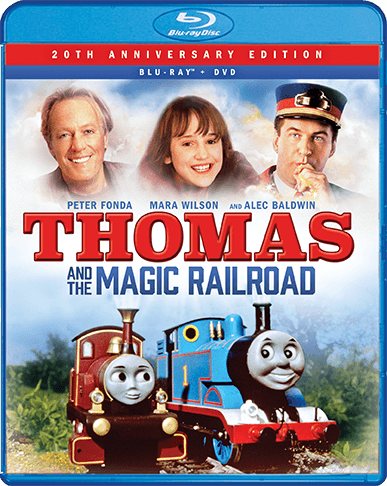 Thomas and the Magic Railroad (20th Anniversary)
It's been a big year for movie anniversaries. Besides the offerings in this list, Home Alone turned 30, The Rocky Horror Picture Show turned 45, and Crouching Tiger, Hidden Dragon and The Emperor's New Groove each turned 20. But, don't overlook Thomas! Thomas and the Magic Railroad has chosen its 20th birthday to make the move to Blu-ray. The anniversary edition features interviews with Mara Wilson and Alec Baldwin, but ultimately, this is all about seeing the "Alec Effect" in action. There's a special place—and it's a nice one!—for actors who can invest even the silliest of dialogue with surety and belief, and Thomas and the Magic Railroad is exhibit A for why Alec Baldwin belongs up there with other greats named Alec (as in, Guinness) in this category. See it. Believe it! (Also, this is a nice gift for friends with young children.) —M.B.
---
The Godfather, Coda: The Death of Michael Corleone 30th
Our own Ken Lowe has broken down what's new in this new edition of the Godfather Trilogy's least loved entry, so for this guide, we'll focus on the reason it's a good stocking stuffer—if your loved one, friend, complete stranger who just needs a pick-me-up loves the Godfather movies, they'll have to have this. They'll want it, even if they can't bring themselves to buy it. Relieve them of this stress. Then, someday, you may need a favor … —M.B.
---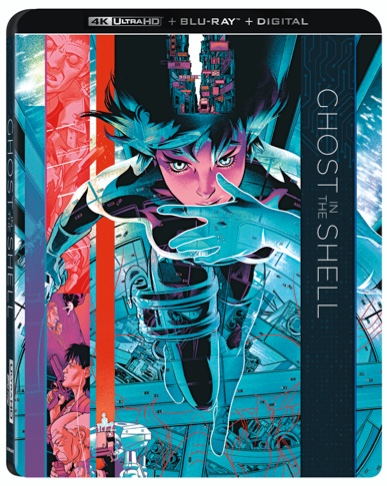 Ghost in the Shell 25th Anniversary 4K UHD/Blu-ray/Digital – Lionsgate
Called "unusually intelligent and challenging science fiction" by Roger Ebert, Ghost in the Shell was groundbreaking when it was produced in 1995 and this Lionsgate release (both the UHD and 1080p BD discs are sourced from the same remaster) is bound to be considered the definitive home video version of this classic anime. The film has been remastered in Dolby Vision and Dolby Atmos for UHD and includes a full-length audio commentary of with Mary Claypool (Animation Writer and English Language Scriptwriter), Eric Calderon (Animation Producer and Writer), Richard Epcar (Voice of "Batou"), and Charles Solomon (Animation Historian and Critic) on both discs. —M.R.
---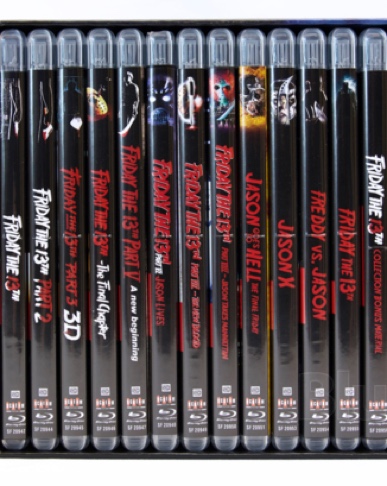 Friday the 13th Deluxe Edition
It's been 30 years since the hockey masked killer did some bad things at Crystal Lake. As any fan of slasher horror knows, many more bad things were done all over the place in the ensuing 11 films. This new collection brings it all together, with new 4K scans of the first four films, audio commentaries, interviews and more. Remember, those horror fans can feel a little let-down post-Halloween, and COVID-19 has meant many haven't gotten the usual dose of in-law and family horrors that is the holiday season. Reward their strength by letting them spend Christmas with the Voorhees. —M.B.
---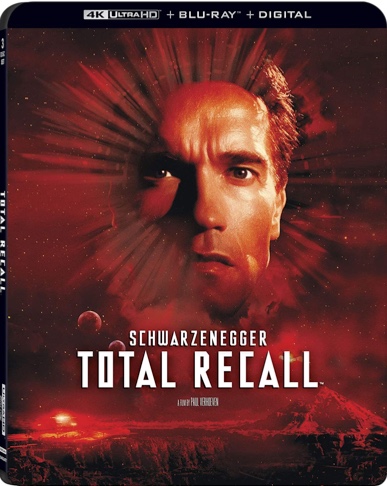 Total Recall 30th Anniversary UHD/Blu-ray/Digital – Lionsgate
One of several sci-fi films and series adapted from Philip K. Dick source material (Blade Runner, A Scanner Darkly, Minority Report The Man in the High Castle, The Adjustment Bureau), Total Recall is arguably Arnold Schwarzenegger's best non-Terminator action film. Maybe I missed something the other 3 or 4 times I've seen it but did you know that [spoiler Redacted]? Well, I listened to the eminently entertaining audio commentary between Arnold and director Paul Verhoeven, and I now know. If that's not enough to upgrade your 2012 Blu-ray, the 4K's use of Dolby Vision is a marked upgrade over the 2012 BD release and there are new extra features on both the UHD and BD discs, plus an entire third BD of extras. —M.R
---
Let's Go Straight to Video …
Head of the Class – Criterion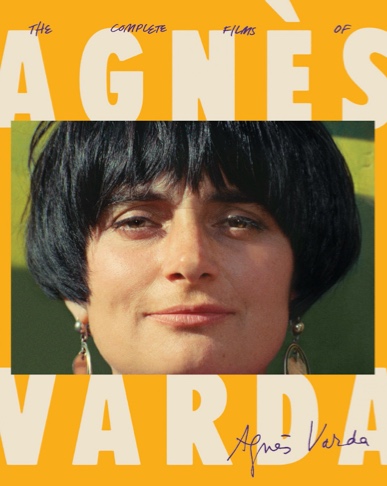 The Criterion Collection is the home video gold standard. Impeccably curated and loaded with extras, the nickname "film school in a box" exists for a reason. These five films in one way or another represent "the outsider," as far as Hollywood and mainstream America are concerned, starting with one of the most exciting box sets in recent years, The Complete Films of Agnès Varda. Varda as an artist and a person defies description or at least easy description. A filmmaker, photographer and multimedia artist who worked in narrative, documentary and the spaces in-between, Varda's early work predates the French New Wave yet contains many hallmarks attributed to that pivotal movement. Her work was expansive, feminist, revolutionary, socially conscious and without compromise and this set contains 39 remastered films (several for the first time) and too many supplementary programs to list. Also included is a 200-page book, loaded with notes, essays, photographs and more. A treasure for the cinephile!
---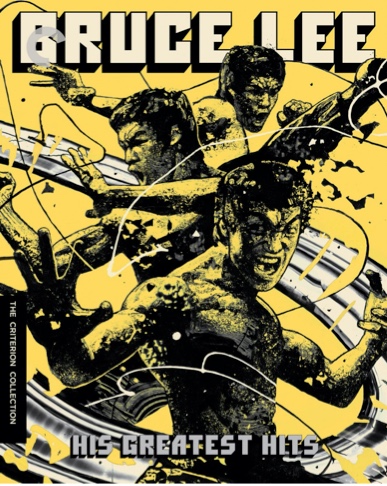 The second box in this group is the oddly titled Bruce Lee: His Greatest Hits, which I guess is only odd because it's a terrible pun. At any rate, even a cursory dive into the life of Bruce Lee will reveal a story of genius, talent and profound tragedy. His screen presence, athleticism and martial arts innovation revolutionized the genre and made Hong Kong martial arts films into a worldwide phenomenon, while his tragic and untimely death at 32 made him an icon. One can only wonder with sadness what Lee could have done with another 60-odd years, as his talent was just being discovered by American audience. The five remastered films in this set and plethora of extras are a deep dive into the life and work of Lee as well as the genre he created.
---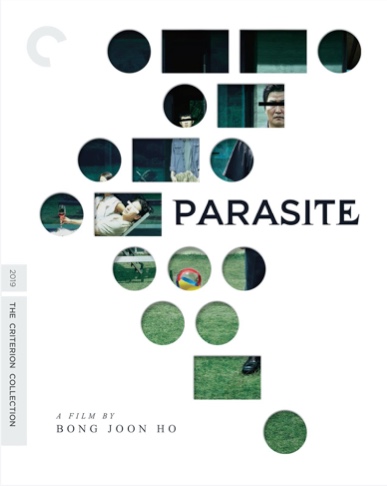 I've stopped counting how many "firsts" were set by Bong Joon Ho's magnificent Parasite. First non-English language film to win a best picture Oscar, first South Korean film to win the Cannes Palme d'Or and the highest grossing Korean film of all time. It's also exceptional and this release is a 2-disc set, including a new 4k digital master, new audio commentary, the much talked about black & white version (both versions with Dolby Atmos soundtracks), as well as the usual plethora of Criterion extras. As far as the milestones this film has set and whether or not it (and Crazy Rich Asians) have really opened more doors—financially, creatively, culturally—to Asians, Asian Americans and Asian cinema in the United States … time will tell.
---
The final two films in this section, John Berry's Claudine and Claudia Weill's Girlfriends were almost unicorns in 1970s cinema and we should all be grateful for companies like Criterion for making them available. Films by women about the complexities faced by young single women in the "big city" (Girlfriends) and socially conscious, romantic comedies about Black working class couples Claudine were not all the rage in the financial halls of Hollywood, so to have these two excellent films available, with new transfers and plenty of extra features and essays is a real treat.
---
Arrow Films/Arrow Academy
Arrow has quietly become a home video distributor whose releases approach Criterion in terms of appeal to the cinephile and bang for your buck. However, they don't curate the same way, which means the two can happily exist side by side and those of us with more Catholic tastes can have our cake and be eaten by Graboids, too. This year we've included three of their releases, all classics in their own right.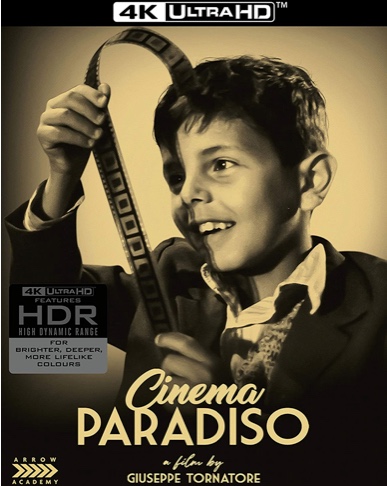 Giuseppe Tornatore's Cinema Paradiso fits the most obvious definition of the word. It's a classic with no qualifier and gets the UHD treatment from Arrow Academy. The 4k restoration of the 124-minute theatrical cut was supervised by Tornatore and includes Dolby Vision HDR which seems to be becoming the standard for serious UHD restorations. The release also includes a 2k restoration of Tornatore's 174-minute director's cut on a second 1080p BD, along with loads of extras and a nice booklet.
---
Also making it's UHD debut is Ron Underwood's comedy-horror masterpiece, Tremors (December 15th), which gets the deluxe treatment in a 2-disc set, including a new 4k restoration from the original negative, with Dolby Vision HDR and loads of extras (UHD), an 80-page booklet, 2 double-sided posters, postcards and more. A second disc (Blu-ray) has more extras and several remastered short films by the filmmaking team.
---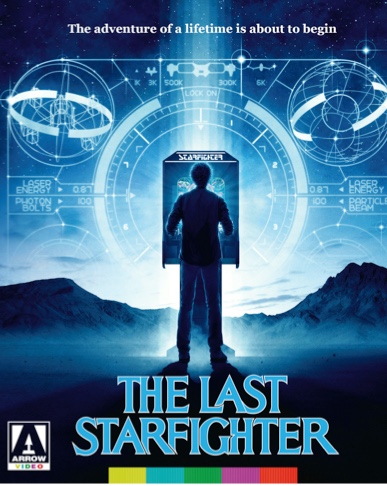 The last of our trio is a remastered Blu-ray release of Nick Castle's The Last Starfighter, one of the best of the mid-'80s boom of PG sci-fi films. One of the first films to make major use of CGI, the effects are dated but the story is as original and as compelling as they come and a great choice to watch with the kiddos. The release is loaded with extras, including a new commentary with star Lance Guest, new interviews with co-star Catherine Mary Stewart and SFX supervisor Kevin Pike (Back to the Future) and loads more! —MR
---
Kilos of Kino
Another in the growing list of independent distributors who are doing a yeoman's job in the fight to keep classic and indie films alive is Kino Lorber, a distributor who pivoted to a virtual cinema model faster than any other in a bid to help festivals and art houses stay solvent. Here, then is a sample of six films, all on Blu-ray only, from their Studio Classics line. All six feature copious extras, many of them new to these releases.
Four from Clint: Play Misty For Me, High Plains Drifter, The Eiger Sanction and Two Mules for Sister Sara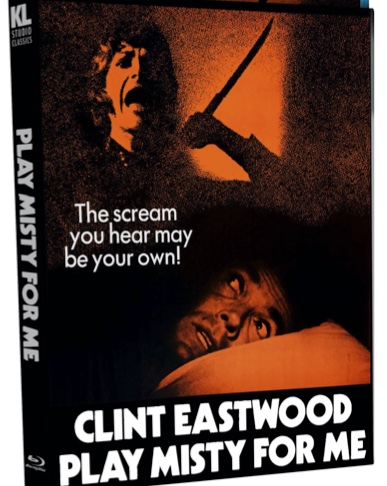 This quartet was chosen partly at random from KL's recent releases and starts with Eastwood's first film as a director, Play Misty for Me (new 2K master), in which Eastwood plays a radio DJ who is stalked by Archer's mom (Jessica Walter) after he ends their relationship. In his four star review of the film, Roger Ebert wrote: "… in the business of collecting an audience into the palm of its hand and then squeezing hard, it is supreme." The 1970 western Two Mules for Sister Sara, was directed by frequent Eastwood helmer and mentor, Don Siegel and co-stars Shirley MacLaine as a nun (maybe) rescued from bandits by Eastwood's drifter and who then becomes his traveling companion. Written by Albert Maltz, a member of the Hollywood 10, Two Mules for Sister Sara is a lighter, more romantic and comedic take on Eastwood's Western oeuvre yet retains many of the elements that made those others so popular, including a score by the Maestro, Ennio Morricone and Clint's ever present cheroot. The disc also boasts a new 4K restoration from Universal Pictures.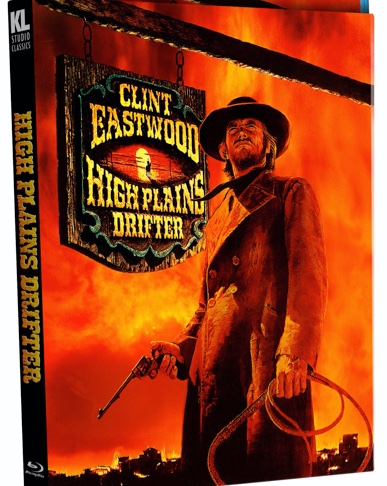 Eastwood's second directing effort, High Plains Drifter is true classic and holds a 93% on Rotten Tomatoes. Not as straight-forward as the earlier Spaghetti Westerns, it's at turns brutal, funny, terrifying and philosophical and while the allegories aren't exactly subtle, they definitely help the film defy simple categorization. Eastwood's fourth film as director was The Eiger Sanction, an espionage thriller set in the Swiss Alps that features some of the most exhilarating scenery and mountain climbing footage this side of anything directed by Elizabeth Chai Vasarhelyi & Jimmy Chin (Meru, Free Solo. It also co-stars the great George Kennedy (Best Supporting Actor Oscar for Cool Hand Luke) and boasts a score by five-time Oscar winner (and 52-time nominee!!) John Williams.
Based on the novel by Len Deighton, The Ipcriss File introduces us to secret agent Harry Palmer, played by Michael Caine in the film that made Caine a star. While Bond producer Harry Saltzman produced the Harry Palmer series, the films were deliberately different from the Bond series, with Palmer playing a more downbeat, subtle character. In fact, when discussing the character, who was unnamed in the novels, Saltzman asked Caine: "What's the dullest name you can think of?" Caine replied, without thinking, "Harry," to which Harry Saltzman replied, deadpan: "Thanks very much." This is the film's first release on Blu-ray.
Released in 1945, Billy Wilder's The Lost Weekend was, in its stark and unflinching look at alcoholism and its effects, unlike anything American audiences had seen before and so rattled the liquor industry that the booze lobby allegedly used gangster Frank Costello to try and buy the negative from Paramount for $5 million (over $72m, today) in order to burn it, to which Wilder supposedly replied that for $5 million, he would have burned it himself. To this date, The Lost Weekend remains only the third film, along with Marty (1955) and Parasite (2019) to win both the top prize at the Cannes Film Festival and the Academy Award for Best Picture. It also took home Oscars for Director, Actor (Ray Milland) and Screenplay (Charles Brackett and Wilder).
---
Shout Factory/Shout Select
Shout Factory is out there doing exciting work on cult films, anime, kids fare and even bona fide classics, to wit: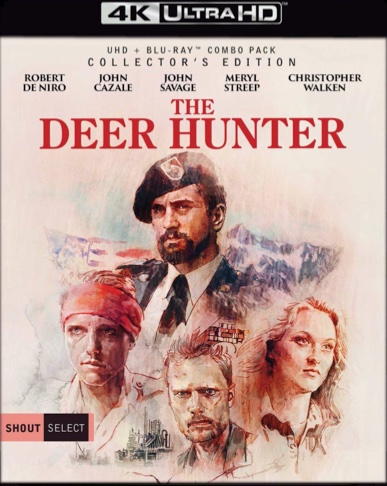 The Deer Hunter – Shout Select, UHD/Blu-ray
Ranked by AFI as one of the top 100 films of all time and winner of five 1978 Oscars, including Best Picture and Best Supporting Actor (Christopher Walkin), Michael Cimino's The Deer Hunter gets the 4K treatment (with Dolby Vision & HDR 10). I can't speak to what previous home video versions looked like, but by all account from those who have extensive knowledge of these things, this release is a masterpiece. As usual with Shout Select releases, there are new extras, including interviews with actor John Savage, producer Michael Deely (on the BD). Also included is the previously released commentary with Oscar-winning (Close Encounters of the Third Kind) cinematographer Vilmos Zsigmond (both discs).
---
Glengarry Glen Ross – Collectors Edition – Shout Select, Blu-ray
This new transfer from the original camera negative is nothing short of spectacular. A coal black comedy-drama look at the world of shady real estate hucksters, it boasts a cast of some of the all-time greats, including an Oscar-nominated turn by Al Pacino. Performances by Alan Arkin, Ed Harris, Alec Baldwin, Jonathan Pryce and Kevin Spacey are all exceptional, but my favorite of them all is Jack Lemmon's heartbreaking turn as Shelley "The Machine" Levine, a desperate man nearing the end of his career. New extras include a conversation with director James Foley and "God Bless Ricky Roma" with Joe Mantegna (who originated the role on Broadway) discussing working with David Mamet. They join previously released commentaries by Lemmon and Foley, and others. —MR
---
Misbehaviour – Shout Factory, Blu-ray
2020 has been an unmitigated disaster for many, and while missing a movie in the theaters is superficial compared to the monstrous suffering that has gone on around the world, the temporary(?) collapse of theatrical exhibition has taken an as yet unknown toll on the livelihoods of hundreds of thousands if not millions of people and caused many films to potentially fall through the cracks. One that got cut short is Philippa Lowthorpe's excellent, based-on-a-true-story film of both the Women's Liberation's Movement's brilliant disruption of the 1970 Miss World pageant and of the history-making pageant itself. It's an important story for women in general and those of color in particular. For that reason alone, should be required viewing. The cast, including Keira Knightley, Gugu Mbatha Raw, Rhys Ifans and Greg Kinnear (as a particularly chauvinistic Bob Hope), are all fantastic. —M.R.
---
Promare – Shout Factory, Blu-ray/DVD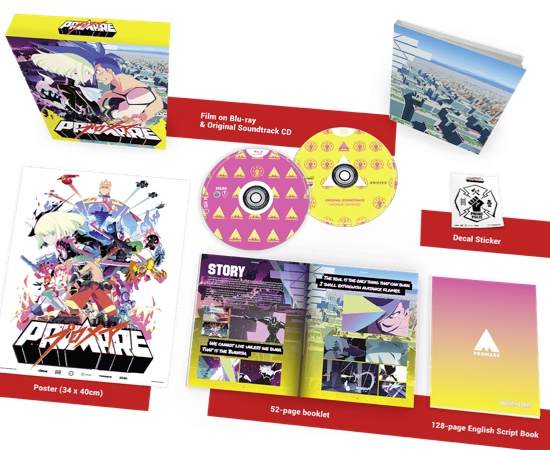 In his review of Hiroyuki Imaishi and Kazuki Nakashima's Promare, our own Toussaint Egan described the first feature-length film by Trigger studio as a "visually stunning, narratively anemic and predictable blockbuster," adding that "if this is your first brush with Imaishi and Trigger," you may well "be dazzled by where and how far the film goes." Shout Factory's limited collector's edition is doing its part to transform that "may well" into "yes, this is the stuff" thanks to all the, well, stuff, it includes. This edition comes with a CD soundtrack, a 52-page booklet, the English script, a poster, stickers and more. If you want to brush up on the Best Anime Movies of All Time, go here, but if you want to see one of the more lavish and energetic recent efforts, Promare is a great place to start. —M.B.
---
Paramount Presents & Warner Archive: Studio Imprint Labels
It's not just the indie that are working hard to retain our cinematic heritage and continue to improve our viewing experiences. The Warner Archive Collection and newly announced Paramount Presents imprints are hard at work keeping us supplied with quality entertainment across all genres, all on blu-ray.

Paramount Presents launched earlier this year and we chose three to highlight: William Wyler's 1953 romance Roman Holiday, the classic 1980 Zucker/Abrahams/Zucker comedy Airplane and Howard Deutch's unforgettable Pretty in Pink. All arrive with brand new 4K film transfers that definitely improve on existing releases, especially for the Audrey Hepburn and Gregory Peck-led Roman Holiday, which is released on Blu-ray for the first time. One of the all-time great pictures, it was nominated for 10 Oscars (including Best Picture) winning three, including Best Actress for Hepburn in her first leading role. Edith Head picked up one of her 8 Oscars (out of a whopping 35 nods) for her costume design, and then-blacklisted Dalton Trumbo won for Best Story but tragically did not receive screen credit until 1992, 16 years after his death.
As for Airplane and Pretty in Pink, what is there left to say? The former is one of the funniest films ever made and despite how many times I've seen it, I still laugh out loud. The latter features yet another eerily accurate portrayal of so many of us in high school. No, we probably weren't as flamboyantly clever as Jon Cryer's Ducky was and could never have pulled off those moves to Otis Redding's "Try a Little Tenderness" but all the same, Ducky is us and we are Ducky.
All three films have new features, in addition to those previously released.
Mister Roberts, the Warner Archive Collection's entry in this year's guide is a personal favorite and I can't tell you how many times I've seen it. There are laughs throughout, but at its heart, it's one of the most poignant war movies ever made and not a shot is fired. The cast is magnificent, with Henry Fonda (reprising his Tony-winning role from the Broadway play), James Cagney, William Powell (in his final film role) and my all-time favorite actor, Jack Lemmon as Ensign Frank Thurlowe Pulver, in the roll for which he won his first Oscar. The disc is a brand-new HD remaster from 4K scan of the original negative and it looks fantastic. The disc includes a commentary by Lemmon, which is worth the price of admission by itself. —MR
---
Keeping Up with the 4K-es
We're fully underway in the 4K merchandising explosion. Practically speaking, this means if you have a friend with 4K capability who likes movies, you have a friend who could use some help upgrading their movie collection to the new standard. Ask them how they like 4K and what films really benefit from it—that'll do the trick when it comes to getting some ideas on what they might like.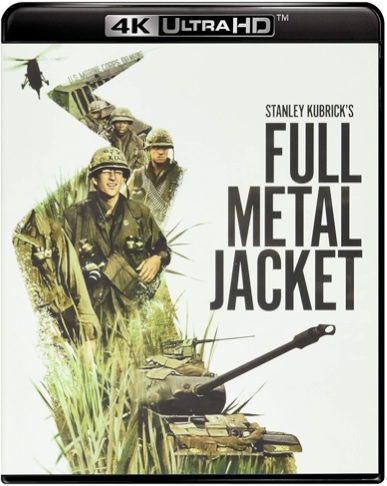 Full Metal Jacket – Warner Bros., UHD/BD/Digital
Warner Bros. consistently produces exceptional 4K releases, and Stanley Kubrick's masterpiece is no exception. One of the most viscerally powerful war movies ever made, this new release actually ramps up the emotions, due to the excellent work on the transfer and especially the benefits brought by HDR. The commentary by actors Matthew Modine, Vincent D'Onofrio and R. Lee Ermey provide loads of interesting, firsthand insight into Kubrick's filmmaking and the at times brutal experience of making the film. —M.R.
---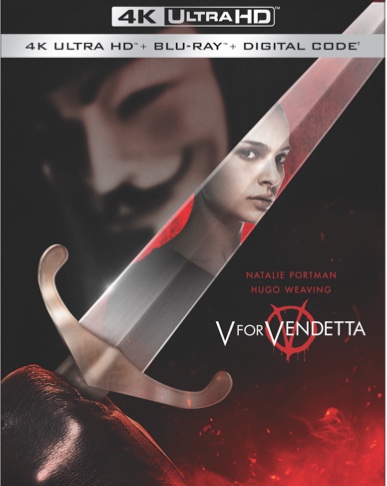 V For Vendetta – Warner Bros., UHD/BD/Digital
V For Vendetta is an underrated film in almost all respects, not the least of which is as a radical political thriller. Based on the Alan Moore graphic novel and centered around his line "People shouldn't be afraid of their government. Governments should be afraid of their people," V For Vendetta is a story relevant to all times and contains a pretty fundamental lesson about how a people can get slowly cowed into accepting totalitarianism. Directed by James McTeague, V For Vendetta owes a tremendous amount of its style to the Wachowskis who wrote and produced the film. Visually, it's a dark and shadowy palette, tailor-made for HDR. This release contains over two hours of bonus features, including several new ones on the 4K disc, including a chat between McTeigue and Lana Wachowski, as well as Nathalie Portman's audition. —M.R.
---
Beetlejuice – Warner Bros. UHD/BD/Digital
As with the other three Warner releases on this list, Beetlejuice is a marked upgrade on any previous home video release and will get you much closer to a real theater experience and of course HDR is made for director Tim Burton's visual style. The color grading is exceptional, and there's not a sign of DNR or artifacts. The film itself also holds up beautifully, so grab and watch Michael Keaton gleefully chew scenery as only the best of them can. —M.R.
---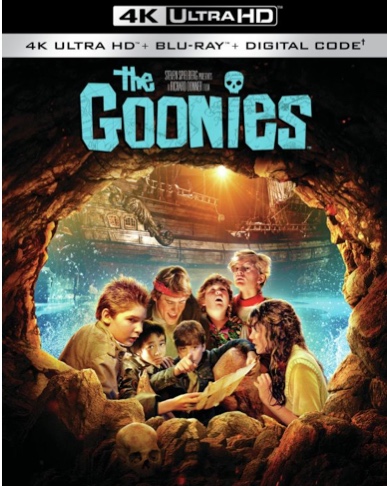 The Goonies – Warner Bros. UHD/BD/Digital
I'm an '80s kid—this one was released just as I was finishing up my junior year in high school. I can't say it was a more innocent time (New York in the '80s was hardly that), but I just can't imagine today's teenagers latching as hard onto this kind of a film as my generation did. For whatever reason, there are few films with as die hard a fan base as this one, and I know one present my grand nieces are getting for Christmas! —M.R.
---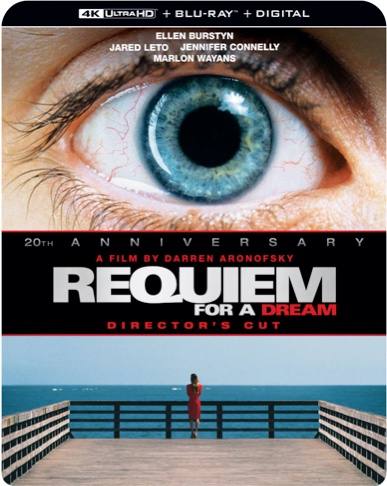 Requiem For a Dream Director's Cut – Lionsgate UHD/BD/Digital
Darren Aronofsky's sophomore effort arrives on 4K UHD for its first home video upgrade since 2009, and given the limitations of 1080p and the talent of both Aronofsky and his frequent DP, Matthew Libatique, it's no surprise that this release (complete with Dolby Vision and HDR10) is a massive upgrade. Add to that the fact that it's the Director's Cut and that the 4K disc has a series of all-new extras, make this a the perfect gift for a fan of the movie. —M.R.
---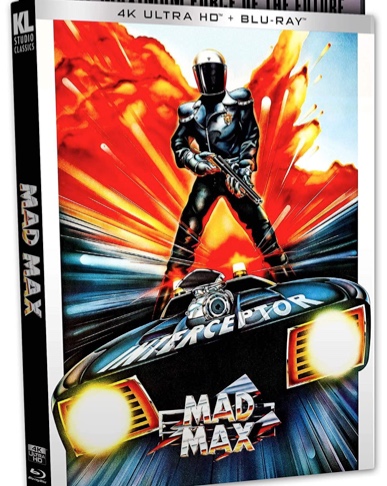 Mad Max – Kino Lorber UHD/BD
While The Road Warrior might have been the film that introduced most Americans to the franchise because distributor Warner Bros. was worried that releasing a sequel to a relatively unknown film would spell doom at the box office, it all began here. Considerably more raw than its sequel and despite dividing many critics upon its initial release, Mad Max went on to be one of the most profitable films in history and is a landmark "near future" post-apocalyptic film. While there is only one new supplement, it's a lengthy interview with director George Miller, so that makes up for the fact that it's only on the BD.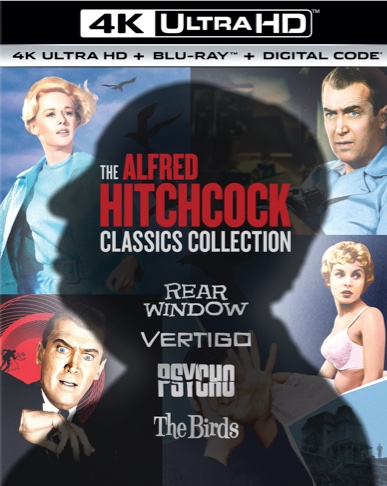 The Alfred Hitchcock Classics Collection: Rear Window, Vertigo, Psycho and The Birds
While the most discerning eye will notice some uptick in some aspect of a film in virtually any UHD release, it's films that are shot on film and even more so that are…of a certain age that often benefit the most from the treatment and for whom HDR makes the most difference. As such, you might be able to understand when I say that the films in this box will make you think like you're sitting in the audience at the original premiere. Vertigo, for example, is simply magnificent. It's crisp and clean, with vibrant blacks and popping colors that significantly diminish the meaning of the words "This is nice, but it's so much better in a theater." With proper mastering a HDR, film lovers need not sacrifice fidelity for the comfort and convenience of staying at home. This set contains 4K UHD, blu-ray and digital versions of each film and, for the first time ever, the 1960 theatrical version of Psycho. —M.R.
Is It a TV Show or a Movie? Why Not Both?
As a few of the sections in this guide make clear, the days of a clear distinction between a theatrically released property and a TV one are over. Sure, there's always been crossover, but nowadays, the speed at which a popular TV series are can spawn or a movie can trigger the greenlight for a TV series lies squarely in "blink of the eye" territory. What's that mean for the intrepid gift seeker? More options.
Mission Impossible Complete Series, CBS Blu-ray
This series was at least a step above most of the procedurals of the day in terms of cinematics, acting and excitement. (Plus, Mr. Spock was in it.) In addition to Nimoy, the show featured Martin Landau and Barbara Bain, and other cast members during the show's seven-year run included Steven Hill (Law & Order), Peter Graves (Airplane), Sam Elliot (The Big Lebowski) and Lesley Ann Warren (Victor/Victoria). The entire setup of the IMF (mysterious assignments, self-destructing messages) was catnip to an overly imaginative future writer and who can forget the main theme by Lalo Schiffrin!? The episodes look fantastic and clearly got the deluxe tech treatment from CBS. The only part that is a little disappointing is the complete lack of supplementary material and for a set that appeals to serious fans, that's a little disappointing. —M.R.
Trek Times Two: Star Trek: Picard Season One & Star Trek: Short Treks CBS, Blu-ray
Behold the the poster child of "there and back again" TV-movie synergy, the Star Trek universe. Since the launch of Star Trek: Discovery (one of my top 10 TV picks in 2018) CBS has been pwning it. With that series and the two here, they have expanded the Star Trek universe dramatically and continued Gene Roddenberry's dream of inclusiveness and the growth. With Picard, we get to do something that almost never happens: rejoin beloved characters decades after they, for all intents and purposes, disappeared from reality. Not only that, but with Alison Pill's Agnes Jurati, Santiago Cabrera's Chris Rios, Michelle Hurd's Raffi Musiker, Isa Briones' Dahj and Soji Asha and Evan Evagora's Elnor, we have five new members of the ST family.
Short Treks are both exceedingly well-made and canon, and many of them fit in both current (and in a really sweet way) past storylines. Both sets have oodles of extras, with Short Treks clocking in at just under two hours of episodes and just under an hour of extras, and Picardboasting over two hours of special features, including the one Short Trek ("Children of Mars") that fits in with season one and many more. —M.R.
---
The Official Downton Abbey Night and Day Book Collection – Simon & Schuster
Since the pandemic has led to a resurgence in home-based cooking and culinary fiddling, we'd be remiss not to at least one cookbook-adjacent gift idea on the list. Enter everyone favorite British-soaked comfort viewing that's not actually about baking—Downton Abbey. "Recreate the style and glamour of life at Downton Abbey with more than 140+ recipes for delectable tea-time treats and sophisticated cocktails in this deluxe slipcased gift set," says the publisher, so yes, let's. —M.B.
---
Buck Rogers in the 25th Century – The Complete Collection – Kino Lorber, Blu-ray
The character of Buck Rogers was created by Philip Francis Nowlan in the 1928 novella Armageddon 2419 A.D. and has gone on to feature in comic strips, radio plays, feature films and TV series, the most famous of which was probably Buster Crabbe's turn in 1939 serials. Until 1979, that is! That year saw the premiere of what was my favorite TV show from ages 10 to 12, which was itself preceded by a feature film that was, appropriately enough for this section, the TV pilot that executives liked enough to give a spin in theaters. By today's standards, Buck Rogers in the 25th Century is not exactly of Earth-shattering quality but it has some things going for it. Not the least of which is nostalgia and who couldn't use a bit of that, these days? . Also, Erin Gray's Colonel Wilma Deering was Buck's superior officer at a time when women weren't often portrayed as military leaders. Guest stars were prolific and often a lot of fun, including Peter Graves, Lance LeGault, Jamie Lee Curtis, Markie Post, Dorothy Stratten, Richard Moll, Jerry Orbach, Gary Coleman, Jack Palance and Buster Crabbe himself, as well as a rogues gallery of Batman TV series villains, including Cesar Romero, Frank Gorshin, Roddy McDowall, and Julie Newmar. The set features quite a few very cool bonus features. —M.R.
---
The Flintstones: The Complete Series & Bugs Bunny 80th Anniversary Collection – Warner Bros. Blu-ray*
These two legends of animation traveled in different directions over the movie-TV divide, with the former starting as a sitcom and the latter starting as theatrical shorts. The Flintstones was the first prime time animated sitcom and actually ran for longer than its inspiration, The Honeymooners. Until The Simpsons, it was the longest-running and most successful network animated show in history. It was also the first American animated series to feature people of the opposite sex sleeping in the same bed! The set looks amazing but the two feature-length movies included—The Flintstones and WWE: Stone Age Smackdown! and The Man Called Flintstone—are only in 480i resolution, despite the former having an existing standalone Blu-ray release.*
The Bugs Bunny collection features 60 restored shorts, with 47 of them being new to Blu-ray, including "Jack-Wabbit and the Beanstalk," "What's Up Doc?" and "Hare-Abian Nights." The collector's gift set includes a special full-size glitter Funko Pop! Figure, and extras include a comprehensive new documentary Bugs Bunny's 80th What's Up Doc-umentary! and 10 cartoons from the new HBOMax series Looney Tunes Cartoons. —M.R.
---
Welcome to the Medium and Merchandising Multiverse
Time isn't the only thing that's a flat circle.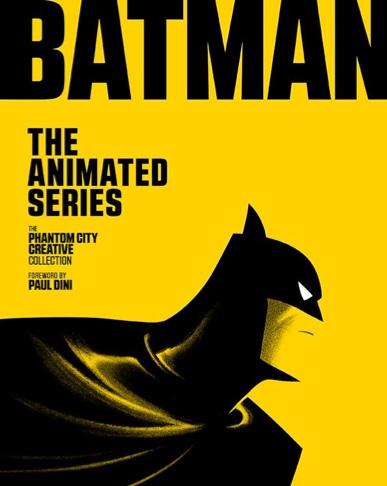 Batman: The Animated Series: The Phantom City Creative Collection – Insight Editions
By now, Batman: The Animated Series is firmly enshrined in the pop culture hall of fame, but it's still hard to overstate its continued influence as the near universally accepted example of Batman done right. It's the tone and presentation all dark knights are judged by—no matter the medium. (It's also the birthplace of one Harleen Quinzel, currently one of the few bright spots in the DC film universe.) What better way to show one's exquisite taste than this celebration of the show's aesthetic by artist Justin Erickson? Also, giving a beautiful coffee table book to someone tells them in no uncertain terms you are an optimist who looks forward to a post-pandemic gathering well loitering friends and family need something engaging to look through. —M.B.
---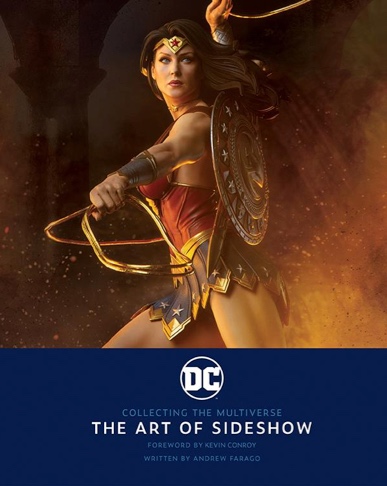 DC: Collecting the Multiverse: The Art of Sideshow – Insight Editions
Speaking of gorgeous coffee table books about art celebrating art celebrating art—the place of the mini-sculpture or figure or, yes, action figure, has grown in selection and sophistication along with all the other expressions of pop culture. While that means there are ample gifts to give, it also provides some three-layer deep, Inception-style "perfect" gifts for the connoisseur. No doubt this prestige printed exploration of Sideshow's figures will serve on some level as an expensive catalogue, but it's also perfect for those who love their figures, and for those who love the DC universe, yet aren't quite the figure-collecting type. —M.B.
---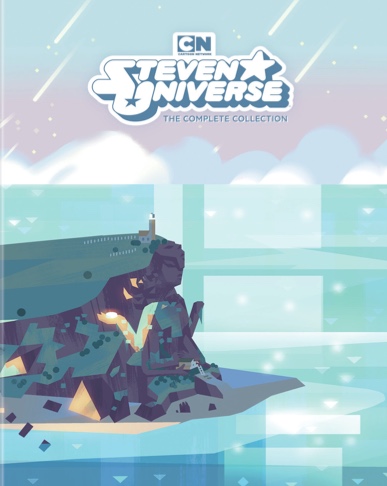 Steven Universe: The Complete Collection
Much has been written about Rebecca Sugar's already seminal series of love and acceptance, but whereas plenty of the items on this list feature long-established properties, in the chronology of this Universe, we're still toward the beginning, which means collections of all that has aired are both possible and sought by both fans of and newcomers to the show. This collection features the complete series, the epilogue series (Steven Universe Future) and the movie (with sing-along), along with music videos, minisodes and commentary on select episodes. The ripples may still be forming with this pop culture splash—after all, the children and teens who watched this show as it aired will be the next generation of creatives and, eventually, even the occasional studio executive—but this set is one of the first complete merchandising artifacts of what was a magical run. —M.B.
---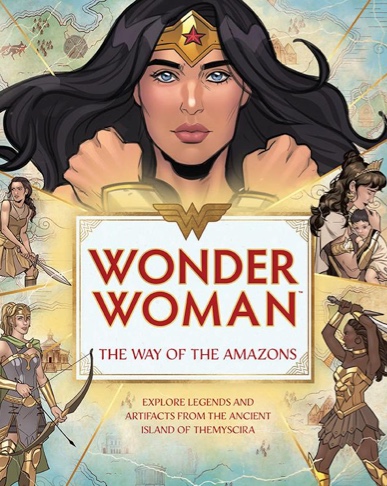 Wonder Woman: The Way of the Amazons – Insight Editions
This primer to the only amazon in DC's Big 3 is just one of what's going to be a wave of Wonder Woman 1984-adjacent merchandising, but if your children are readers who also dig the classic myths that underpin Diana's character, this particular gift will likely see much more use—and cause much less damage around the house—than a throwable tiara or golden lasso. —M.R.
---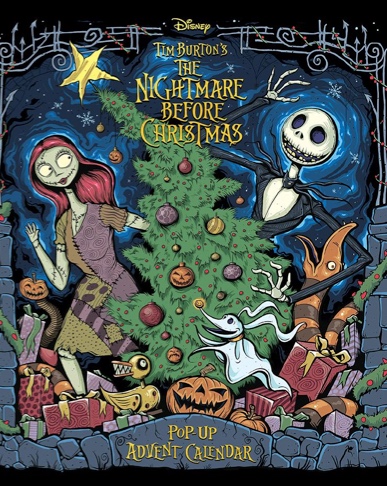 The Nightmare Before Christmas: Advent Calendar and Pop-Up Book – Insight Editions
Pretty much a copy of last year's Hogwarts Christmas Pop-Up, this is less of a book and more of a way to mark the days before Christmas with your family (or dog or fish or…). It opens up to feature a 13" pop-up Christmas tree and each side of the "book" features numbered (1-25) little pull-up trap doors, with film-related ornaments hidden inside. Also included is a booklet (hidden behind another door, natch) with facts about the film and descriptions of each ornament. And yes, we realize we're a bit close to the big day for this to come into play this year, but if there's a good time to ponder evergreen gifts that can be looked to in successive years, it's Christmas, and Jack Skellington and company have established themselves at that rare "newer classic" for when yuletime rolls around.
---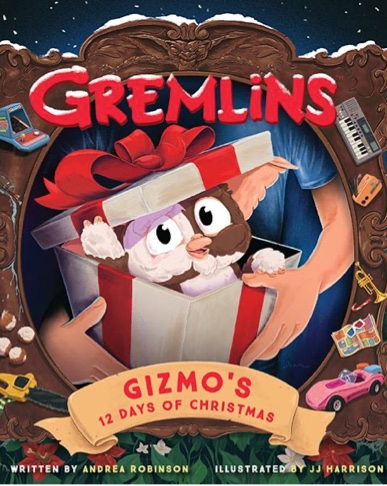 Gizmo's 12 Days of Christmas – Insight Editions
If you couldn't already tell, we love Insight Editions. They're super creative and high quality and they think outside the box. This one is just cute. Set to the tune of "The 12 Days of Christmas," this short picture book written by Andrea Robinson and illustrated by JJ Harrison retells the story of Joe Dante's Gremlins, the 4K release of which we reviewed last year and which I watch every Christmas season. —M.R.
---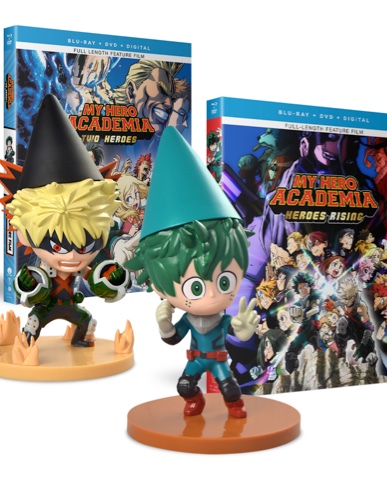 My Hero Academia Movie Bundle + Garden Gnomes
You know what … you've made it this far. You've had plenty of common sense suggestions thrown your way. But maybe you yearn for something more—something that goes far beyond the usual "Hm, that makes sense." manifestations of pop culture properties and into the realm of "Who did this?" Or maybe you just want to give someone on your list something that will boggle their mind. With that in mind, here are some My Hera Academia characters as garden gnomes. If the receiver of this gift is familiar with or even a fan of the anime series, I guarantee they will not have these particular items. If they are not familiar with it—well, that's what the two included movies are for. —M.B.