Tokyo Faces Total Destruction in First Trailer for Godzilla Minus One
Photos via Toho
Movies
News
godzilla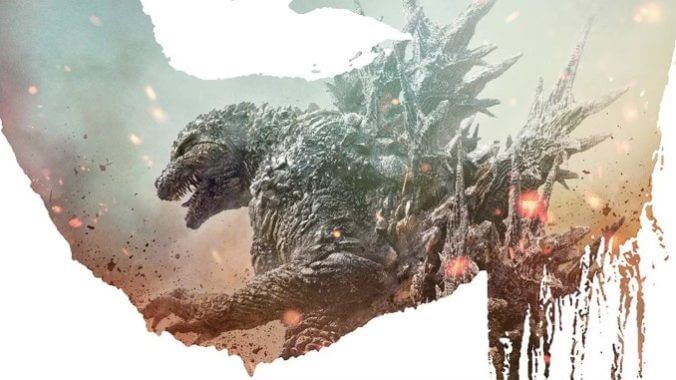 It's been a good while now since the last nightmarish return of Godzilla, the king of the monsters, in Japanese cinema. Although the American Legendary Godzilla series has chugged along with silly, popcorn-munching installments such as Godzilla vs. Kong, we haven't seen the far more disturbing Japanese incarnation in a live action setting since 2016's excellent Shin Godzilla. That's all due to change this November (and December, in the U.S.), with the release of the hotly anticipated Godzilla Minus One, which just debuted its first genuine trailer. And it's immediately clear from watching this footage that this isn't the family friendly, Showa-era iteration of Godzilla by any means–check out our ranking of every single film in the series here.
Unlike what some fans had previously speculated, this entry in the series doesn't pick up following the disaster response seen in Shin Godzilla, which portrayed Big G as essentially a rapidly evolving threat to the existence of all mankind. Set in the present day, that film ended with mankind successfully rooting and freezing the monster in place, just as it appears in retrospect that he was beginning to break apart into smaller, human-sized forms. Suffice to say, following up on this thread would make for a very different kind of kaiju film, the likes of which we haven't seen before in the series.
Godzilla Minus One, on the other hand, is taking more of a conceptual back-to-the-source approach, making this entry a period piece in which Tokyo is menaced by the monster immediately following the conclusion of World War II. This is a time period fraught with significance both historical and emotional for Japan, in the wake of the atomic explosions and repatriation of Japanese citizens from abroad. The devastated economy of the island nation plunged into depression, and the collective mental state of the population was so wracked with exhaustion, despair and a forced confrontation of Japan's own war crimes that the resulting swoon was termed the "kyodatsu condition," a sort of nationwide mental depression. Making a living in Japan was extremely difficult in this period–and that's before you add a raging kaiju to the mix.
Some lines from the trailer, such as "that monster will never forgive us," coupled with an appearance of Godzilla that looks burned or scalded, suggest we may even get into elements of the monster's creation, or the roots of the grudge it bears against humanity. Notably, this looks to be an entirely CGI-based iteration of Godzilla, under the oversight of director Takashi Yamazaki, as studio Toho moves further away from its longtime use of actors in suits to portray kaiju. Regardless, we can't wait to see this particularly brutal-looking incarnation of the monster in action. Godzilla Minus One is scheduled to hit U.S. theaters on Dec. 1, 2023. In the meantime, check out the first trailer below.