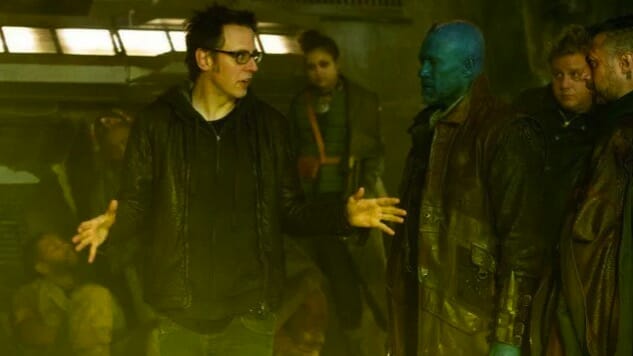 Genre film, particularly horror, tends to be perceived as less prestigious than more "traditional" movies. Despite this, many great directors began their careers working on horror films, as the genre has always been accessible to independent, upstart filmmakers. In addition, horror allows for a great deal of artistic expression and freedom, giving young directors a chance to experiment.
To celebrate the release of James Gunn's Guardians of the Galaxy Vol. 2, here's a look at ten massively successful directors who got their start in horror cinema.
1. James Gunn, Tromeo and Juliet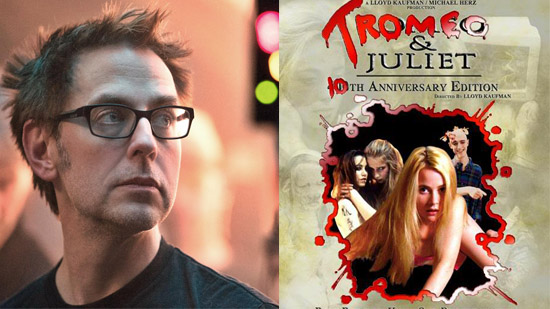 Before he was adapting the adventures of Rocket, Groot, and the gang for the big screen, James Gunn was an indie director known for his dark sense of humor, and a love of gross-out gags. That's not especially surprising, given that Gunn started his career under the tutelage of Troma Entertainment's Lloyd Kaufman.
Troma, best known for The Toxic Avenger, is a grindhouse-esque studio that creates disgusting and demented movies on shoestring budgets. Gunn's debut film credit was as the screenwriter for Tromeo and Juliet. Under Kaufman's tutelage, Gunn worked on a number of Troma films and learned the ropes of the industry. His first major Hollywood screenplay was Scooby-Doo, which could arguably be defined as horror for kids. His next big screenplay was for the wildly successful Zack Snyder remake of Dawn of the Dead.
Gunn finally took the director's seat for his first feature film, Slither, in 2006. Slither is a horror comedy about an alien looking for love, starring Nathan Fillion, Michael Rooker, and Elizabeth Banks. It is beloved by fans and critics alike, and served as the true launch-point for Gunn's career. He's been working with most of the film's cast ever since, and fans can see Rooker return to the screen as Yondu in Guardians of the Galaxy Vol. 2.
---
2. J.J. Abrams, Nightbeast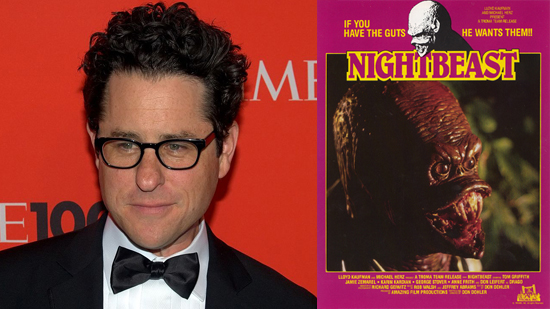 J.J. Abrams got his start in the film industry at just fifteen years old, composing the score and sound effects for the 1982 Troma release Nightbeast. Nightbeast was an update by cult director Don Dohler of his 1979 effort, The Alien Factor. The schlocky film depicted an alien going on a rampage in a small town, with all the gore and nastiness that Troma fans expect.
Nearly 20 years after his first film credit, Abrams wrote and produced Joy Ride, a horror-thriller about a killer truck driver. Joy Ride starred Paul Walker, Leelee Sobieski, and Steve Zahn, and was critically well-received.
Abrams never forgot his horror roots, and produced the influential found-footage monster movie Cloverfield in 2008. He has since returned to the Cloverfield universe with 10 Cloverfield Lane and the upcoming God Particle. Each film in the franchise (all being produced by Abrams) is a different sub-genre of horror, and fans are looking forward to the sci-fi horror that's to come in God Particle.
---
3. Sam Raimi, The Evil Dead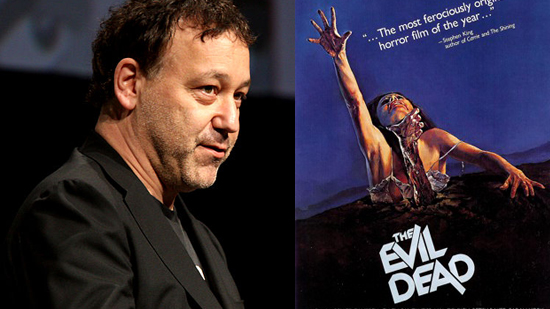 Sam Raimi's Spider-Man films were some of the earliest entries into pop culture's current superhero obsession. Raimi also worked as a writer and producer on some of TV's best sword-and-sandals epics, including Xena: The Warrior Princess and Spartacus. What's surprising to some is that Raimi began his career with an independent horror film funded primarily by friends and family.
Along with his childhood friend and future actor Bruce Campbell, Raimi began making Super 8 films and fell in love with filmmaking. In college, he teamed up with his brother's roommate Robert Tapert to shoot a 32-minute horror film, Within the Woods. Raimi used Within the Woods to convince people to finance his first feature film, The Evil Dead.
The Evil Dead, released in 1981, became a cult hit and launched Raimi's career. It was shot by a team of amateur filmmakers in a cabin in Tennessee. Though the shoot was plagued with troubles, the movie has since become something of a horror legend, spawning two sequels, a spin-off television show on Starz, and a remake in 2013.
---
4. Joel Coen, The Evil Dead (Assistant Editor)
While Sam Raimi's connection to The Evil Dead is obvious, not many fans know that Joel Coen got his start as an assistant editor on Raimi's horror classic. He had previously worked as a production assistant on several films, but his work on The Evil Dead was his first listed credit.
As one half of the writing/directing Coen Brothers duo, Joel Coen went on to make a slew of critically and domestically beloved films. The Coen Brothers' first feature-length outing, Blood Simple, was released in 1984. Blood Simple is a neo-noir thriller, though there are many homages to horror films within. The film was critically lauded and won awards for Joel's direction at both Sundance and the Independent Spirit awards.
The Coens are mostly known for their comedies, including The Big Lebowski and O Brother, Where Art Thou? Many of their works have horror elements, however, including Fargo's infamous wood-chipper scene.
---
5. Peter Jackson, Bad Taste, Braindead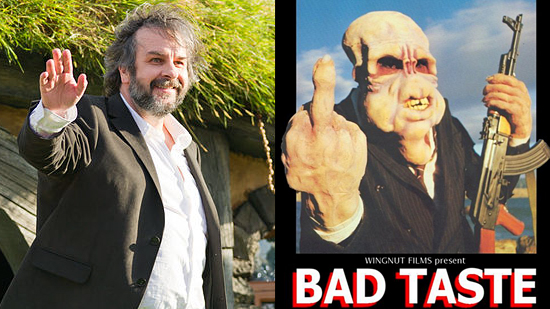 Peter Jackson's Lord of the Rings trilogy is one of the most critically beloved book adaptations in recent memory. Before he was sharing his vision of the Shire with audiences, however, Jackson was an independent splatter director with a flair for the utterly disgusting.
Jackson's first foray into filmmaking involved special effects; he entered a local stop-motion animation contest. He didn't win, but became inspired to go on and make his first feature-length film, Bad Taste, instead. Bad Taste isn't a horror movie by traditional standards, though it's chock-full of gore and horror elements. Jackson wrote, directed, starred in, and edited the movie with friends, and Bad Taste took them four years to complete. Jackson followed this with a Muppets-style parody, Meet the Feebles, before moving on to create New Zealand's most famous horror flick, Braindead.
Braindead was released in the U.S. as Dead Alive, and it became an instant cult classic. It's a sort of Kiwi Evil Dead—a story about one man fighting the forces of evil with gas-powered gardening tools. (Instead of Ash's chainsaw, the hero of Braindead uses a lawnmower blade to take out his enemies.) Actor Simon Pegg has credited the movie as one of the main influences for his own cult zombie classic, Shaun of the Dead.
---
6. Guillermo Del Toro, Cronos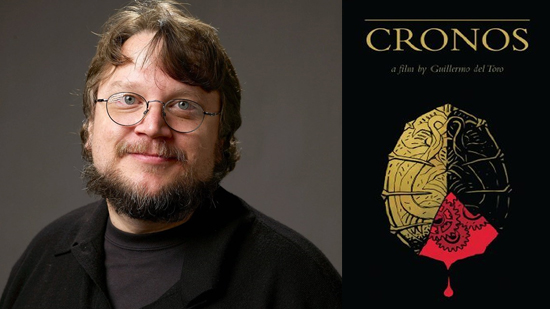 Guillermo Del Toro's history as a horror director is probably the best known on this list. Despite the number of horror films under his belt, most American movie-goers know him instead as the director of the Hellboy films and the Kaiju vs. giant robot action flick Pacific Rim.
Del Toro's first outing as a director is the Spanish-language horror Cronos. Many Del Toro trademarks are there, including a performance by Ron Perlman, clockwork creations, and vampirism. Cronos was very well-received and is available as part of the Criterion Collection. Del Toro's next film, Mimic, a pseudo-Alien horror, didn't fare as well but cemented the director's creepy aesthetic.
Thankfully for horror fans, Del Toro always returns to the genre every few years. His follow-up to Mimic, The Devil's Backbone, is a terrifically creepy ghost story. His Academy Award-winning dark fairy tale Pan's Labyrinth is a modern monster movie classic. In addition, he has written horror novels, which in turn inspired a television series about the world's nastiest vampires, The Strain.
---
7. James Cameron, Piranha Part Two: The Spawning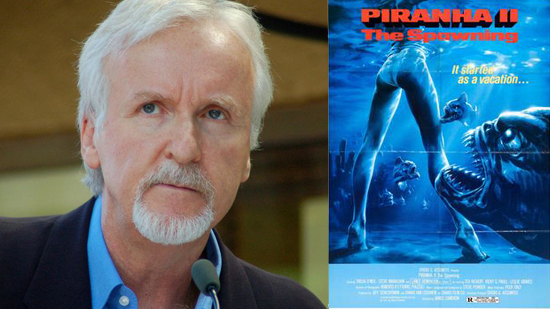 Whether it's from his bloody action movie days, the late-90s juggernaut Titanic, or his more recent Avatar film universe, James Cameron leaves his mark on viewers. Three years before The Terminator, however, Cameron left the wrong kind of mark with his directorial debut, Piranha Part Two: The Spawning. It is regarded as one of the worst horror movies of all time, with a 7% fresh rating on Rotten Tomatoes.
In Cameron's defense, he was only supposed to be the special effects director on the film. He had previously done special effects work on John Carpenter's Escape From New York and was more than qualified for the work on Piranha Part Two. In a twist of fate, the director of the trashy horror sequel left the project, and Cameron was promoted. While the movie may not have left much of an impression, its production helped make movie history. Cameron got food poisoning while filming the flying-piranha flick, and had a nightmare about a robot from the future coming to kill him. It may be the best possible case of food poisoning in all of movie history.
Cameron went on to direct Aliens, the sequel to Ridley Scott's Alien, but Aliens is more of an action film than a horror one. Cameron has never really returned to horror—though it's kind of hard to blame him.
---
8. Zack Snyder, The Dawn of the Dead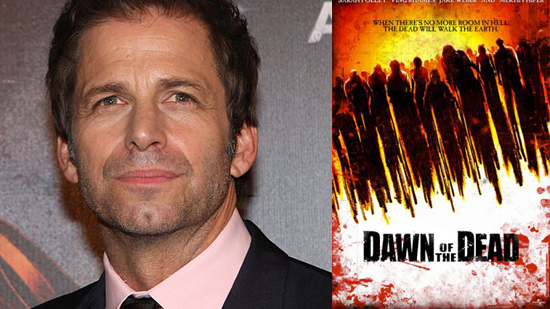 The man in charge of the upcoming Justice League movies got his start with a remake of a horror classic. Following Tom Savini's fun and gory remake of Night of the Living Dead, Snyder was tapped to make a Dawn of the Dead remake. With a screenplay from James Gunn, The Dawn of the Dead was an action-packed, worthy remake that both jumpstarted Snyder's career and changed the face of zombies in pop culture. (Along with 28 Days Later, the Dawn remake began the trend toward fast-moving zombies, which are ultimately way scarier than their bumbling counterparts.)
After Dawn, Snyder started making comic book movies and never looked back. But he still puts his horror movie-making skills to good use. Fans of 2009's Watchmen can't deny the horror influence of Snyder's early work, especially in Rorschach's flashbacks. Snyder looks to be making DC Comics films for the foreseeable future, but perhaps he'll return to his first genre in the future.
---
9. Ridley Scott, Alien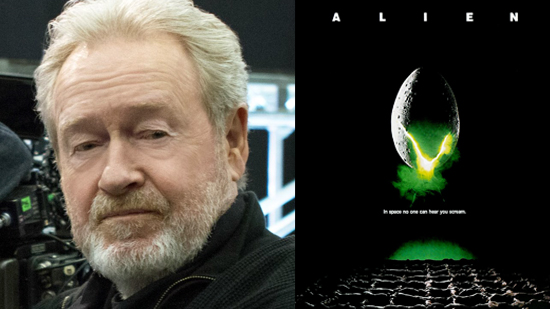 Ridley Scott's Alien is one of the most important horror films of the 1980s. Following his debut feature, The Duelists, about the Napoleonic wars, Scott decided to try something more effects-and-creature driven. Inspired in part by Star Wars, Scott took on the role of director for Alien. His biggest contribution was in changing the character of Ripley from male to female, thus giving cinema one of its greatest woman warriors. Sigourney Weaver's Ellen Ripley is a feminist icon, and one of the few women of horror to avoid falling into final girl-esque tropes.
Following the success of Alien, Scott moved on to other types of cinema. As a director, he has made successful and critically-acclaimed films in almost every genre—from Blade Runner to Thelma and Louise to Gladiator. Scott returned to the Alien universe for Prometheus, and this year's upcoming Alien: Covenant.
The closest Scott has gotten to his horror roots outside of the Alien films was an adaptation of Thomas Harris' Hannibal. Unfortunately, Hannibal was poorly received and Scott hasn't dabbled in other horror since. Alien: Covenant looks like it will be plenty scary, however, and fans of the series are excited after the tepid response to Prometheus.
10. Francis Ford Coppola, Dementia 13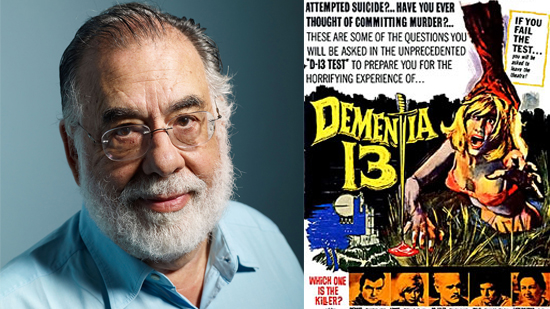 Francis Ford Coppola is a central figure in the New Hollywood wave of filmmaking, with five Academy Awards to his name and a slew of commercially and critically successful films. His rise to fame was a bit of a horror story itself, starting with a childhood bedridden from polio. He eventually made it to film school and enrolled in UCLA Film School for graduate work. He directed two horror shorts at UCLA and began working on feature films.
While Coppola's first feature was technically a softcore comedy called Tonight for Sure, the first mainstream film he wrote and directed was Dementia 13. Coppola came up with the rough draft for the movie in one night, and directed it in only nine days with a budget of $40,000. Dementia 13, inspired by Hitchcock's Psycho, tells the story of a murderous family, and became a horror cult classic.
Coppola went on to make dramas for the most part, including The Godfather and its sequels, but he always had an abject eye for horror. The infamous horse sequence in The Godfather testifies to his ability to create terror on celluloid. Coppola would only direct one other horror film, Bram Stoker's Dracula, but he has infused his horror-movie sensibilities into almost every other film he's directed. Anyone who has seen Apocalypse Now can attest to that.