Harvey Weinstein, Miramax and the Weinstein Co. Facing Class-Action Lawsuit
"Hollywood knew it. We knew it. Now the world knows it."
Photos by Drew Angerer/ Getty, Andreas Rentz/Getty
Movies
News
Harvey Weinstein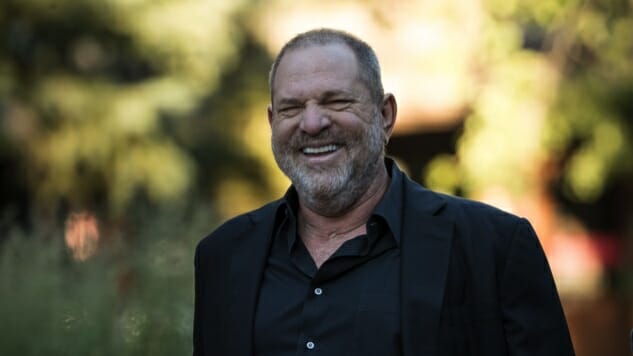 On Wednesday, six alleged victims of the monster that is Harvey Weinstein—Louisette Geiss, Katherine Kendall, Zoe Brock, Sarah Ann Masse, Melissa Sagemiller and Nannette Klatt—filed a proposed class action lawsuit in federal court against Weinstein, Miramax, and current and former board members of Weinstein Co., according to a report in Variety. The plaintiffs' aim in seeking a jury trial is not to tackle just these instances of sexual assault and violence, but all instances of sexual assault and violence, and the system that allows them to happen. In the wake of Time magazine's announcement of its person(s) of 2017, this is a national grab-back that will make history.
There is no worst part of Weinstein's actions; there is only secrecy and privilege that allows sexual assault to remain under wraps in industries where unchecked power is the norm. "We have watched with horror, amazement, pride and gratitude in the last two months as women (and men) the world over have come forward and named their abusers," the plaintiffs said in a statement. "We stand with all those brave people who have had the courage and temerity to shine a spotlight into the darkness. Predators thrive in the shadows. It is only by keeping their secrets for them that we allow them to get away with it."
Variety reports that Hagens Berman and Armenta Law Firm will handle the class-action proceedings with "potentially hundreds" of other Weinstein victims, as the firms say in a statement. As such, the LAPD has assembled a special task force to look at sexual assault in the film industry. In this suit alone, there are 14 counts, including witness tampering, mail and wire fraud, assault, civil battery, negligent supervision and intentional infliction of emotional distress.
"Harvey Weinstein is a predator. Bob (Weinstein) knew it. The board knew it. The lawyers knew it. The private investigators knew it. Hollywood knew it. We knew it. Now the world knows it," the plaintiffs said in a joint statement. And the world won't forget.