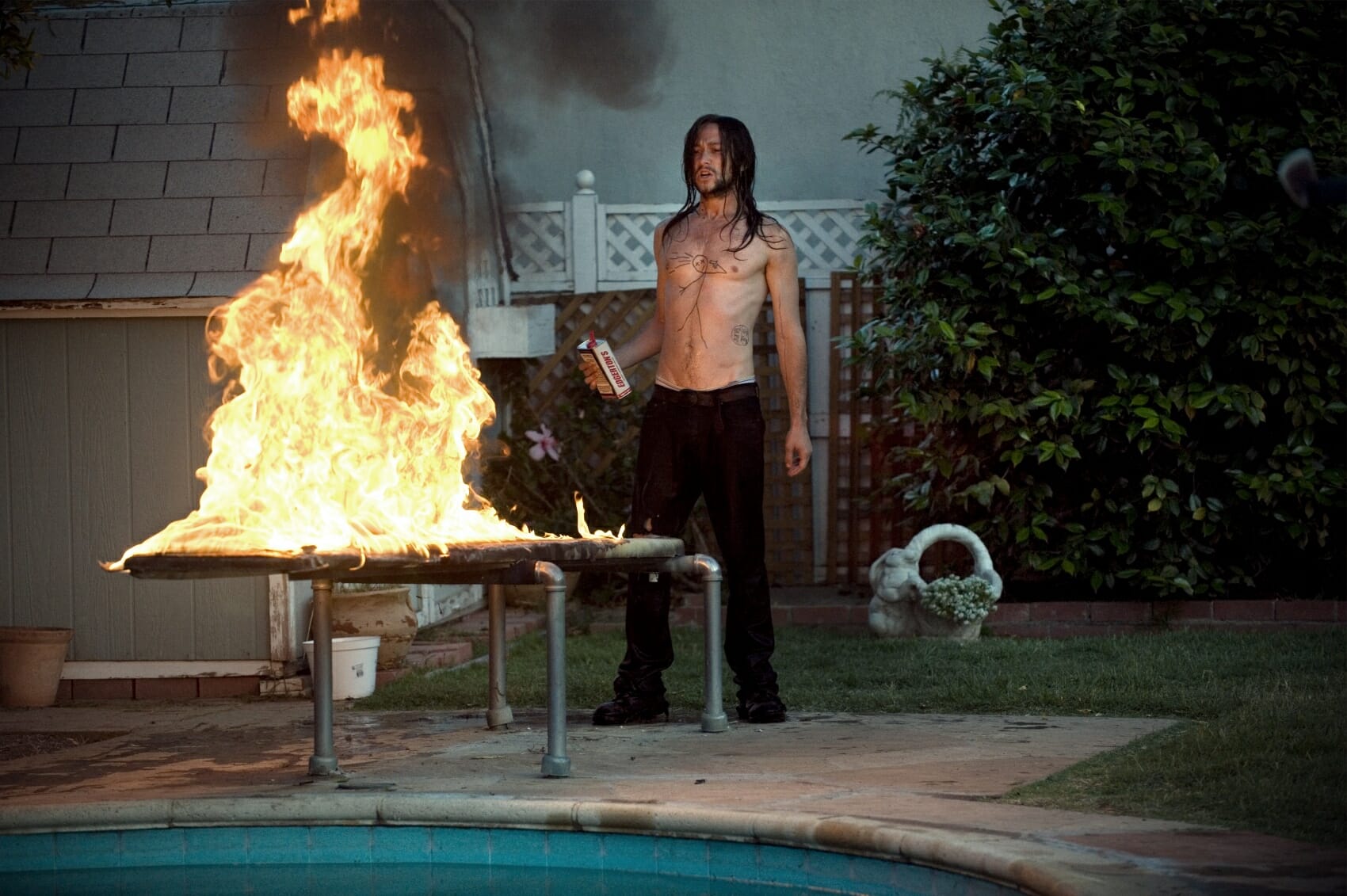 It's safe to say you haven't encountered a film character like Joseph Gordon Levitt's title character in Spencer Susser's fantastic Hesher. He loves pornography, heavy metal, trespassing, arson, and many other chaotic pursuits, but he pursues them with such an unselfconscious near-innocence that he's an immediately compelling character. He's also responsible for some of the biggest surprises in one of the year's best films to date.
One of the breakout hits of Sundance last year, Hesher was immediately acquired but went through over a year of distribution limbo before hitting the festival circuit again in 2011, and now finally appearing in theaters. Joseph Gordon-Levitt must be especially glad for this film to see the light of day, because his performance is award-worthy, a complete inhabiting of as unique a personality as you'll encounter in film. Rainn Wilson is also excellent in his best film role to date as a man paralyzed by overwhelming sadness, and Natalie Portman provides a neurotic, self-doubting counterpoint to Hesher's unrestrained id.
The plot may be a bit confusing at times, and the action is certainly unsettling at times, but this film is all about characters—finely written and masterfully acted characters who live and interact in often surprising ways. All the pyrotechnics and shock value, as enjoyable as they are, mostly end up serving to set up the relationships in the film.
It's a daring and thrilling debut for Susser, who co-wrote the script (with David Michod of last year's tour de force Animal Kingdom) and directed. The film's main character will obviously scare off a good many mainstream viewers, but its largely traditional structure and story arc may alienate some of its alternative crowd. But he combines much of the best of both worlds. Hesher is at once a sober and bighearted look at grief and loss, and a hilarious ride with the most hilariously anarchistic character in ages.