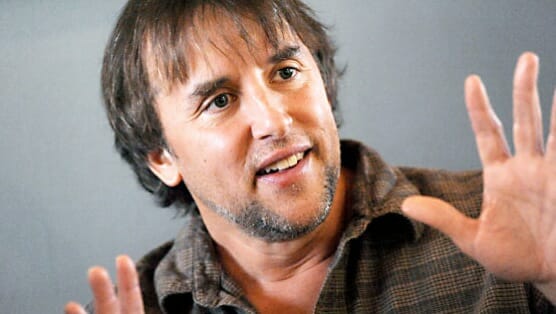 This evening Hollywood Sessions, a joint venture between the L.A. Times and the EPIX network, wraps up its five-part look at frontrunners in the 2014-15 awards season. A series of hour-long conversations between contenders and Times writers, Sessions provides a candid look at the filmmaking process and its key players.
Tonight's episode features the visionaries responsible for four of the most acclaimed films of 2014: directors J.C. Chandor (A Most Violent Year), Richard Linklater (Boyhood), James Marsh (The Theory of Everything) and Bennett Miller (Foxcatcher).
In particular, Linklater speaks about the unique casting, contract and rehearsal processes involved in the 12-year undertaking, which Paste's own Michael Dunaway (along with co-director Tara Wood) examines in his new documentary, 21 Years: Richard Linklater.
In the above exclusive preview of tonight's episode, Linklater discusses casting his daughter Lorelei as the older sister to Ellar Coltrane's titular character—and the minor hiccup he experienced when she hit her teens.
The final episode of Hollywood Sessions airs this evening at 8 p.m. ET/PT on EPIX, along with latimes.com/theenvelope, EPIX.com, EPIX On Demand and via the EPIX app.