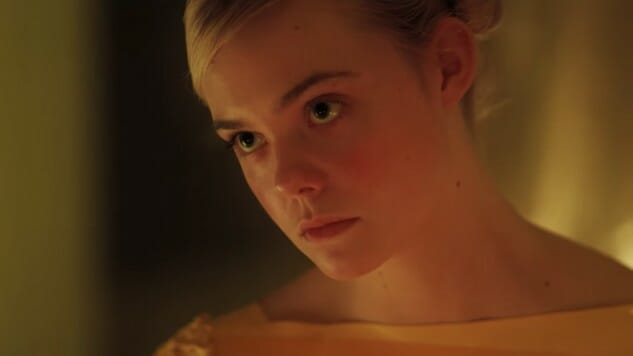 After making its international premiere at the 2017 Cannes Film Festival, How to Talk to Girls at Parties will finally be released via A24 this summer. The Elle Fanning starrer made headlines at last year's festival as one of the most provocative and odd films to premiere. Its official synopsis on IMDB reads, "An alien touring the galaxy breaks away from her group and meets two young inhabitants of the most dangerous place in the universe: the London suburb of Croydon."
Fanning plays the young alien called Zan and she experiences "punk" livelihood in the late 1970s with a human she befriends. The trailer offers some very strange visuals and features the wildest Nicole Kidman appearance since her The Paperboy look.
The film is directed and written by John Cameron Mitchell, who is best known for directing and starring in the 2001 Hedwig and the Angry Inch film. He also directed Kidman in an Oscar-nominated performance in 2010's Rabbit Hole.
How To Talk To Girls At Parties is based on a short story by sci-fi prince Neil Gaiman, so that explains a lot about what you're about to watch. If this piques your interest, check out our review of the comic book adaptation of Gaiman's story and then go see the film this summer.