Daniel Craig's James Bond Returns One Last Time in the Trailer for No Time to Die
Photos via MGM
Movies
News
James Bond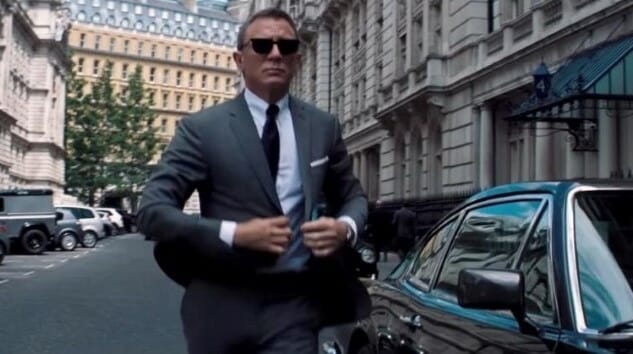 Nobody lives forever … wait, is that already the title of a James Bond story? Well, it's true either way—Daniel Craig, who first brought a well-regarded turn to British secret agent James Bond in 2006's Casino Royale, is finally making his exit from the franchise 13 years later. It's often been a somewhat contentious relationship, with Craig at times swearing that he wouldn't be making another 007 film, but you know how persuasive a big check can be. This time around, though, things seem pretty certain: No Time to Die is meant to be the big grand finale, and its first trailer is treating it as such.
This film basically picks up where 2015's Spectre left off, as Bond is drawn into a dangerous game by old CIA friend Felix Leiter (Jeffrey Wright), which also involves Spectre love interest Madeleine Swann (Léa Seydoux). The most official premise we have is as follows:
James Bond has left active service when his friend, the CIA officer Felix Leiter, enlists his help in the search for a missing scientist. When it becomes apparent that the scientist was abducted, Bond must confront a danger the likes of which the world has never seen before.
Also returning is Ernst Stavro Blofeld (Christoph Waltz) of Spectre, although his imprisoned stature here suggests a Hannibal Lecter-style turn, as his brilliant mind presumably assists Bond in some way in hunting the film's true villain, played by Rami Malek. That character, named simply "Safin," seems to be sporting a disfigured face and speaks vaguely of achieving immortality, to it seems safe to say that he probably has a screw loose. Beyond the characters, though, the action of the No Time to Die trailer looks like some vintage Bond, in the best way possible, with director Cary Fukunaga seeming to make some visual allusions to Skyfall in particular.
No Time to Die is scheduled to hit theaters on April 8, 2020. Check out the full trailer below.