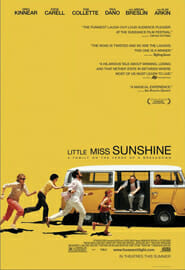 Cranky ensemble cast takes screwball road trip
Directors: Jonathan Dayton, Valerie Faris
Writer: Michael Arndt
Cinematographer: Tim Suhrstedt
Starring: Steve Carell, Toni Collette, Greg Kinnear, Paul Dano, Abigail Breslin, Alan Arkin
Studio info: Fox Searchlight, 101 mins.
If the key to comedy is timing, then Little Miss Sunshine proves that what's true for performers is also true for filmmakers. Mom, Dad, two kids, Grandpa, and Uncle Frank—a suicidal college professor recently spurned by his lover—sit down at the dinner table in an early scene. It must've taken a dozen camera setups to catch every glance and muttered comment, and while the ensemble cast may have impeccable timing, in a scene like this they're at the mercy of the editors.
But they're in good hands. The chaotic dinner scene pops like syncopated jazz, setting the tone for a warm, funny film that has more smiles than belly laughs; a film that somehow includes Friedrich Nietzsche and Marcel Proust in a story about a road trip and a beauty contest. All the adult actors, save Carell, have played dramatic parts in the past; their versatility is critical, and Carell seems ready to join their ranks.