LOTR: Return of the King Extended Edition Returning to Theaters for One Day Only
Photos via New Line Cinema
Movies
News
LOTR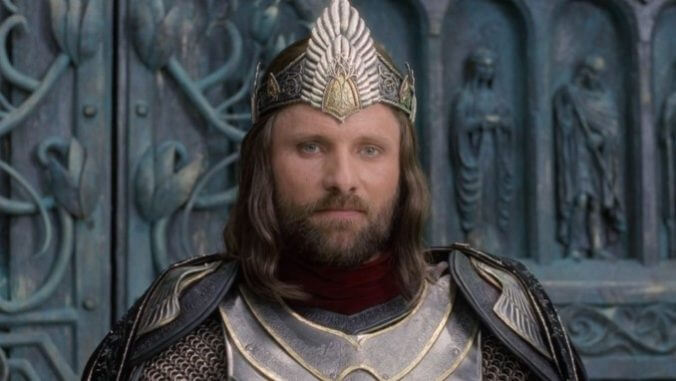 The Lord of the Rings has been zipping through the news cycle once again recently, starting with the surprising news that Warner Bros. and New Line were working on new LOTR feature films of unknown inspiration. Our stance on this is not hard to suss out–more LOTR movies will likely be a disaster, given that the original trilogy was an incredibly improbable miracle in the first place. Film fans need to accept that we were gifted an adaptation of this series that probably couldn't have happened at any other time in the early 2000s, and be thankful for what we've already received. It was, as Faramir would put it, "a mighty gift."
And what better way to give thanks than by catching The Return of the King on a big screen for the first time in two decades? The trilogy capper will be celebrating its 20th anniversary in December, but it's headed back to theaters for one day only a little bit sooner than that, on April 13. This special event seems to be limited to Cinemark and Regal Cinemas, specifically, with show times beginning to appear via those companies.
Perhaps most exciting is the fact that the theaters will be showing the truly epic extended edition of Return of the King, in all its 260 minute, 4+ hour glory. Hardcore fans will of course have seen this material via the extended edition DVDs and Bluray of ROTK over the years, but many fans will likely never have seen the extended edition in a theater, on the big screen. And of all the films in the series, ROTK has far and away the most bonus content that was added back into Peter Jackson's magnum opus via the extended edition.
There's also some bonus content for fans in Cinemark screenings–no Regal, apparently–in the form of an introduction from Elijah Wood, and a behind-the-scenes look of the new LOTR Roleplaying tabletop game at the LA Comic Con. Keep an eye out on the Regal and Cinemark websites, where tickets will likely be available for the April 13 showings in the immediate future.