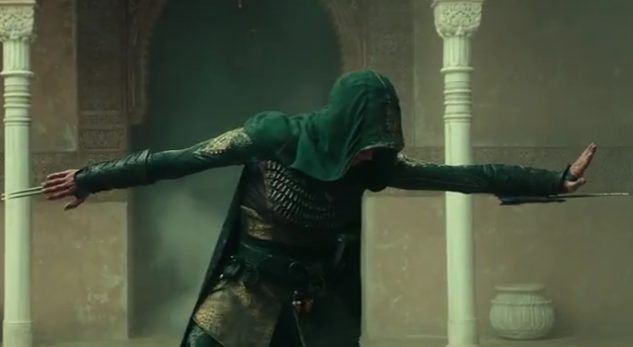 Videogame movies most certainly do not have the best track record as far as adaptations go, but not many of them can boast the acting talents of a performer on the level of Michael Fassbender. After months of waiting and occasional glimpses of of the iconic Ubisoft character as portrayed by Fassbender, we finally have a full trailer for the movie, which is due out Dec. 21 of this year.
Set to a pulsing, thoroughly anachronistic and somewhat grating soundtrack, we see Fassbender's character Callum Lynch as he finds out that he's been saved from apparent death by an organization determined to use the memories of his ancestors, possibly for nefarious means. Traveling back in time to the memories of his assassin ancestor Aguilar de Nehra, he must develop the skills that will allow him to fight back in his own time.
Watch the trailer above for plenty of leaping between buildings, gaudy CGI, impractical clothing and weapons, and perfect three-point superhero landings that would make Deadpool blush.