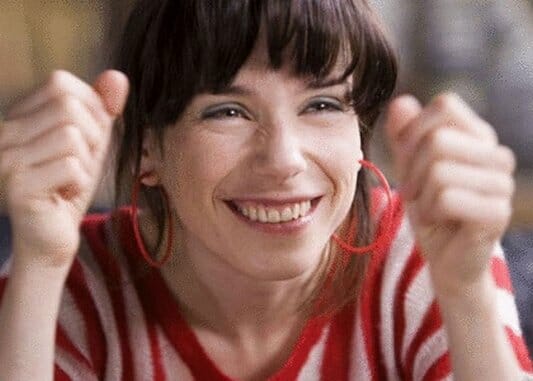 Release Date: Oct. 10
Director/?Writer: Mike Leigh
Cinematographer: Dick Pope
Starring: Sally Hawkins, Eddie Marsan, Alexis Zegerman
Studio/Run Time: ?Miramax, 118 mins.
Much happiness, some luck, mild charm

In Happy-Go-Lucky, Poppy (Sally Hawkins) makes her own charmed life in London, following a trail of giggles between a stolen bike, a disturbed driving instructor, bookstore clerks, nights spent partying with her flatmate, and most other situations that might arise for a single 30-year-old woman. Like Audrey Tautou's Amélie remodeled for extroversion and erased of an interior monologue (and an external dream world, for that matter), Hawkins is charming—to a degree. Though she moves through Mike Leigh's film with grace, she rarely seems to arrive anywhere. She learns to drive, but literally has no destination in mind. There are laughs, of course, but where there is drama—mostly via bottled-up driving instructor Scott (Eddie Marsan) and one of Poppy's young students—it rarely comes with any depth. Eventually, we find Poppy, but she's already found herself a half-dozen times by then anyway.