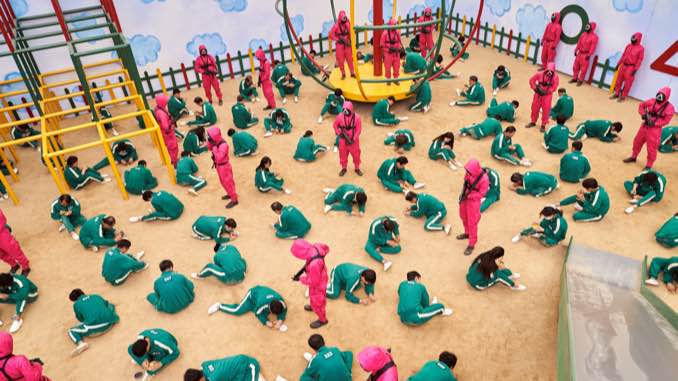 South Korean filmmaking finally got its due when Bong Joon-ho's Parasite won both the Palme d'Or at Cannes and the Oscar for Best Picture in 2019. But the Korean film renaissance has been going strong for much of the 21st century thanks to directors like Park Chan-wook, Bong Joon-ho, Yeon Sang-ho and Lee Chang-dong. Now worldwide audiences are being treated to an influx of hit Korean TV shows, as well, with Squid Game and Hellbound becoming instant Netflix hits. Netflix has a decent selection of Korean content, split between movies and TV shows, including several Netflix originals.
From drama and action/adventure to sci-fi and horror, here are the 15 best Korean movies and TV shows on Netflix:
---
1. Night in Paradise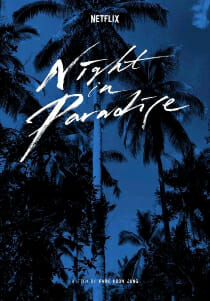 Year: 2021
Director: Park Hoon-jung
Stars: Uhm Tae-goo, Jeon Yeo-been, Cha Seung-won, Park Ho-san
Genre: Drama, Film Noir
Runtime: 131 minutes
Writer/director Park Hoon-jung's sixth feature, Night in Paradise, posits that revenge is a dish best served raw. Characters feast on mulhoe—spicy raw seafood soup served chilled—a delicacy that elicits childhood memories and reminiscences of pleasurable meals shared with family members who have since died at the violent whims of spiteful gangsters. Instead of acting as a point of catharsis, these recollections fuel a fruitless pursuit for vengeance. After his terminally ill sister and her child become the latest targets of the Bukseong gang, professional hitman and rival Yang gang member Tae-gu (Uhm Tae-goo) attempts to settle the score by ambushing the culprits he believes responsible for their murder. With the ruthless Chief Ma (Cha Seung-won) mobilizing the entire Bukseong faction to catch and kill Tae-gu, he is ushered off to Jeju Island where he will stay with an assassin-turned-arms-dealer before permanently relocating to Russia. In lieu of personally fetching Tae-gu upon his arrival, the old man sends his young but ailing niece Jae-yeon (Jeon Yeo-been) to chauffeur the fugitive back to their island abode. Not one to mince words or feign politeness, Jae-yeon is initially contemptuous towards Tae-gu and resents her uncle's participation in his escape. Her own past has seen relatives needlessly sacrificed in the name of gang rivalry, a point that inadvertently allows the two would-be adversaries to bond over their incalculable loss—as well as, of course, their shared love of mulhoe. While the visual and thematic richness of Night in Paradise could adequately carry the film on their own, the wry comedic tone that often infiltrates even the darkest exchanges between characters enhances the overall emotional payoff. This is particularly true of Jae-yeon and Chief Ma, who—despite having death as an omnipresent specter in their lives—manage to contribute nonchalant levity, whether that be after a near death experience or while overseeing orchestrated assassinations. Park's careful attention to multifaceted and often intersecting sentiments keeps the viewer consistently enthralled in the narrative web he weaves, an undeniable boon for a two-hour-plus film. Night in Paradise is most incisive in these complex moments of bitter ambiguity. It would be impossible and ineffective to attempt to aptly deduce the most morally correct way to overcome a rabid desire to avenge those who have been unjustly ripped away from this mortal coil. Park lingers in the burning rawness of these compulsions. Whether the viewer finds the piquant discomfort alluring or is ultimately left soured by the ordeal is merely a matter of palate.—Natalia Keogan
---
2. Okja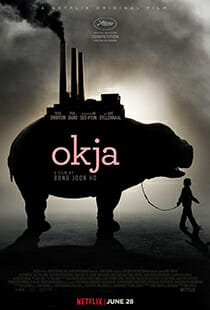 Year: 2017
Director: Bong Joon-ho
Stars: Tilda Swinton, Paul Dano, An Seo Hyun, Byun Heebong, Steven Yeun, Lily Collins, Yoon Je Moon, Shirley Henderson, Daniel Henshall, Devon Bostick, Woo Shik Choi, Giancarlo Esposito, Jake Gyllenhaal
Genre: Sci-fi & Fantasy, Action
Rating: NR
Runtime: 118 minutes
Okja takes more creative risks in its first five minutes than most films take over their entire span, and it doesn't let up from there. What appears to be a sticking point for some critics and audiences, particularly Western ones, is the seemingly erratic tone, from sentiment to suspense to giddy action to whimsy to horror to whatever it is Jake Gyllenhaal is doing. But this is part and parcel with what makes Bong Joon-ho movies, well, Bong Joon-ho movies: They're nuanced and complex, but they aren't exactly subtle or restrained. They have attention to detail, but they are not delicate in their handling. They have multiple intentions, and they bring those intentions together to jam. They are imaginative works that craft momentum through part-counterpart alternations, and Okja is perhaps the finest example yet of the wild pendulum swing of a Bong film's rhythmic tonality. Okja is also not a film about veganism, but it is a film that asks how we can find integrity and, above all, how we can act humanely towards other creatures, humans included. The answers Okja reaches are simple and vital, and without really speaking them it helps you hear those answers for yourself because it has asked all the right questions, and it has asked them in a way that is intensely engaging. —Chad Betz
---
3. Squid Game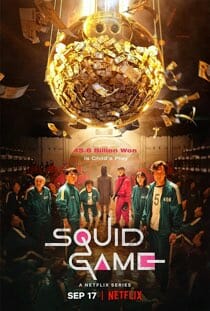 Year: 2021
Creator: Hwang Dong-hyuk
Stars: Lee Jung-jae, Park Hae-soo, Wi Ha-jun
Genre: Thriller
Rating: TV-MA
Honeyed snacks, candy-colored walls, and a larger-than-life doll all sound like a child's fantasy come to life. But inside the world of Squid Game on Netflix, innocent nostalgia comes with a body count as 456 individuals compete to the death in playground games for $45.6 billion Korean won (or $38.6 million American dollars). All on the brink of financial ruin and desperate for a way out, the players are pitted against each other by the rich and powerful for entertainment, until there's just one victor left standing. Released on September 17th, the South Korean drama already boasts significant accolades. It's the first Korean show to ever top Netflix's U.S. Top 10, it's the platform's number one series across the globe, and it's currently on track to become the most popular Netflix series ever—usurping period romance Bridgerton. Created by genre-spanning filmmaker Hwang Dong-hyuk, Squid Game's plot line will feel familiar to anyone who's seen The Hunger Games or Battle Royale, the Japanese cult favorite that popularized the battle royale genre. Yet rather than take place in any dystopian landscape, Squid Game grounds its premise through a real-world, contemporary setting. The "last-man-standing" hook means there's a predictability to how it all plays out, but Hwang is less concerned with subverting the battle royale formula as much as digging into the human stakes that make it tick.
Manipulated by fine print, the Squid Game competitors aren't initially aware of the life-or-death consequences they've signed up for. After the first game's mass casualties, a loophole gives them the chance to opt out from playing and return safely to their empty bank accounts. The choice seems like a no-brainer from an outside perspective. But as the essential second episode reveals, there are no good options for those on society's margins, and a worry-free existence where money isn't a daily stressor seems impossible to obtain. The games are bad—but who's to say the real world isn't worse? —Annie Lyons
---
4. Crash Landing on You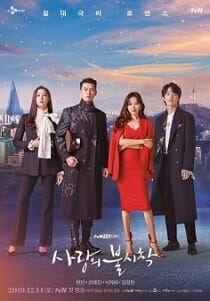 Year: 2019-2020
Creators: Lee Jeong-hyo, Park Ji-eun
Stars: Hyun Bin, Son Ye-jin, Seo Ji-hye
Genre: Adventure, Drama, Comedy, Romance
Rating: TV-14
Yoon Se-ri (Son Ye-jin) is a successful businesswoman with her own fashion and beauty company, Seri's Choice, and has been picked by her father to succeed him as chairman of an even larger conglomeration. But a strained relationship with her stepmother and jealous brothers have led to depression and a series of short-lived relationships. When a sudden storm blows her paraglider on the wrong side of the DMZ, she finds herself trapped in North Korea and at the mercy of army captain Jeong-hyeok (Hyun Bin), who decides to help her return home. What follows is a gloriously soapy romantic adventure set in one of the most repressive states on earth. The North Korean soldiers of Company Five and the women in the village where Jeong-hyeok lives are nearly as charismatic and compelling as the show's two all-star romantic comedy leads. The show is just 10 episodes, but those episodes average about 80 minutes each, moving from one fish out of water in North Korea to five back in Seoul, as one obstacle after another gets thrown in the path of the star-crossed lovers. —Josh Jackson
---
5. Kingdom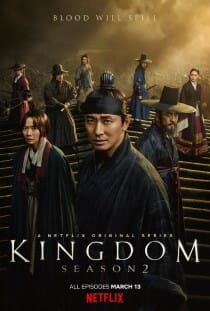 Year: 2019-21
Created by: Kim Eun-hee, Kim Seong-hun
Stars: Ju Ji-hoon, Ryu Seung-ryong, Bae Doo-nam, Kim Sung-kyu
Genre: Horror, Action
Rating: TV-MA
American (or even just Western) zombies are almost always the driving point of the narrative—representing big nasty threats like national anxiety about disease, nuclear war, capitalism, the collapse of society, and racism—often limiting the genre's possibilities and focusing their plots largely on external forces. By contrast, in Kingdom (transported to South Korea's Joseon period) these stories become more interested in how existing structures (and the normal people living inside them) handle the threat, and how coping makes them better equipped for the inevitable return to normal. Western zombie shows allow their audiences to appreciate how society adapts to these monstrous allegories, forming the factional city-states of The Walking Dead (Alexandria, Hilltop, Woodbury) or the religious zeal of Santa Clarita Diet's Anne Garcia (Natalie Morales); Korean zombies rage in a society that ultimately stays the same. The latter's evils are amplified and exposed by the zombies, but the infected undead also catalyze a satisfying hero's journey in the midst of misguided magistrates, fear-based isolationism, and class warfare. —Jacob Oller
---
6. Hellbound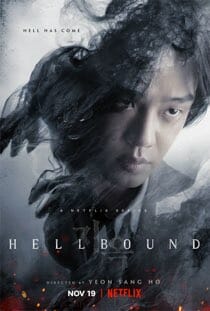 Year: 2021
Creator: Choi Kyu-sok
Stars: Yoo Ah-in, Kim Hyun-joo, Park Jeong-min
Genre: Supernatural thriller
Rating: TV-MA
Netflix's second blockbuster Korean series of the year is based on Yeon Sang-ho's webcomic Hellbound, asking what would happen if angels started appearing on earth, telling humans that they were soon going to be dragged to hell by ultra-violent smoke demons, while all of Seoul—and the world—looked on. I'm just one episode in, but the pilot is more intriguing than the premise should be, as the show wrestles with questions of faith, judgment and redemption in the face of undeniable evidence. Yoo Ah-in stars as the charismatic cult leader of the New Truth Society, and Yang Ik-june is the detective still treating the mysterious deaths as murders, while his daughter (played by Lee Re) becomes involved with the cult. —Josh Jackson
---
7. Space Sweepers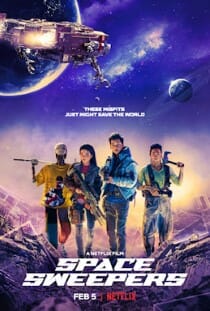 Year: 2021
Director: Jo Sung-hee
Stars: Song Joong-ki, Kim Tae-ri, Jin Seon-kyu, Yoo Hae-jin
Genre: Sci-fi, Action
Rating: NR
Runtime: 136 minutes
Netflix introduced its audience to Southeast Asian big-budget sci-fi with the Chinese film The Wandering Earth, a mess of a story that was still beautiful to look at. Space Sweepers, from Korean filmmaker Jo Sung-hee, is a much more cohesive and coherent offering with just as much flash. The dystopian setting sees the head of a giant tech company creating an Eden on Mars, essentially consigning most of humanity to poverty and pollution. A ragtag team of space-junk collectors is each looking after their own self-interest when they find a mysterious young girl who entangles them in much larger worries. With compelling characters, thrilling action sequences and an engaging plot, it's a strong entry for Korea's first sci-fi blockbuster. —Josh Jackson
---
8. Boys Over Flowers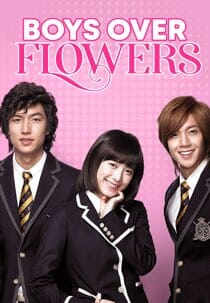 Year: 2009
Creators: Jeon Ki-sang, Yoon Ji-ryun
Stars: Ku Hye-sun, Lee Min-ho, Kim Hyun-joong, Kim Beom
Genre: Teen Romance
Rating: TV-14
Meet the Korean Chuck Bass: Corporate heir Jun-Pyo has got Chuck's sneer and the sharp suits down pat. When Jun-Pyo and his boy band-like entourage of longhairs, the F4, stroll into a room, girls at Shinhwa High go Beatlesmania. But when rebellious, quirky Jan-Di surfs a serendipitous scholarship to Korea's most exclusive high school, she bathes F4 in contempt, eviscerating them for their cruel, spoiled behavior. There's nothing like an outlier to turn a rich boy's heart—at least in the pictures, right? But while Jan-Di melts Jun-Pyo's cruel, cruel heart, she finds herself warming up to quiet, mysterious, sonata-shredding F4-er Ji-Hoo, who plays the Nate Archibald of the series. We're guessing you can predict who'll win Cinderella's heart, if Gossip Girl taught you anything about the cruel fantasies of TV-land: some love and heartbreak stories are universal. —Dakota Kim
---
9. Psychokinesis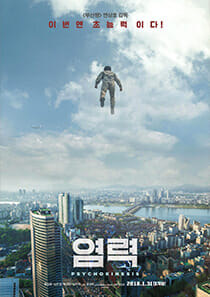 Year: 2018
Director: Yeon Sang-ho
Stars: Ryu Seung-ryong, Shim Eun-kyung, Park Jung-min
Genre: Superhero, Action
Rating: NR
Runtime: 101 minutes
Following up Train to Busan, his adroit add-on to the endlessly alive zombie genre, Yeon Sang-ho offers another interpretation of the zeitgeist with Psychokinesis, building a deft, vaguely political room of South Korea's own in the cinematic superhero universe. Ryu Seung-ryong plays everyman nobody Shin Seok-heon, a dopey security guard estranged from his family, brought back into daughter Roo-mi's (Shim Eun-kyung) life after a gang of unionized construction workers accidentally kill her mother while attempting to evict the young fried chicken entrepreneur from their small storefront. Also: Seok-heon has burgeoning superpowers of the titular variety, contracted when he drinks from a public spring polluted with an alien substance recently released into the earth via crashed space rock. Though Yeon (who also wrote the film) typically confuses comic book sensibility with a total lack of deeply written characters struggling under actually interesting motivations and backstories, Yeon isn't particularly driven by the same forces as the MCU or the DCEU: Psychokinesis has an unfettered heart, an unfussy melodrama, in ways films of those brands don't, not burdened by the same economic pressure—while also declaring very clearly that the police are bad. It's all pretty refreshing in the wake of an Infinity War. —Dom Sinacola
---
10. Money Heist: Korea – Joint Economic Area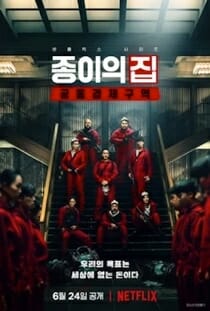 Year: 2022
Creators: Álex Pina, Ryu Yong-jae, Kim Hong-sun
Stars: Yoo Ji-tae, Park Hae-soo, Jeon Jong-seo, Lee Won-jong, Park Myung-hoon
Genre: Crime Drama


Netflix's Money Heist: Korea – Joint Economic Area, with its plot-packed first season comprising just six episodes averaging 69.5 minutes apiece, somehow manages to both way too long and way too short all at the same time. Based on Álex Pina's Madrid-set La Casa de Papel (aka Money Heist), the cumbersomely titled series is the first of what are sure to be many international La Casa de Papel remakes. Taking the "heist-as-economic-protest" premise of the original and reimagining it for an explicitly Korean context, Joint Economic Area has several genuinely good things going for it: a compelling cast; an interesting (if far-fetched) cultural twist on the heist; the inclusion of BTS. But while I'd love to focus solely on what these elements add to Pina's original premise, the dimensions of the vessel they've been delivered in are so constrained by the very worst of Netflix's most creatively demoralizing bad habits that it's hard to focus on anything else. The format is too unwieldy to maintain any kind of meaningful narrative rhythm—not least in the context of a densely plotted heist story!—each 70(ish)-minute episode of Joint Economic Area stretches the viewer's patience past the point of breaking. At the same time, a six-episode format is just too limited to effectively build any of the tension or interpersonal relationships that were so key to Casa's success, instead breathlessly rushing that same viewer through the twists, reveals, and heel/hero turns that La Casa de Papel took its time to unfurl. Whenever Part 2 eventually premieres, I'm sure I'll be begrudgingly queuing it up with the rest of the world's Money Heist stans. It is a global phenomenon, after all. —Alexis Gunderson
---
11. The Pirates: The Last Royal Treasure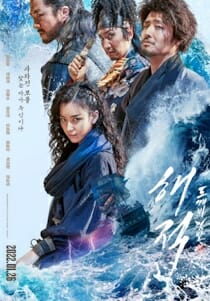 Year: 2022
Director:
Stars: Kang Ha-neul, Han Hyo-joo, Lee Kwang-soo, Kwon Sang-woo
Genre: Adventure
Rating: TV-MA


This new swashbuckling blockbuster has plenty of silly fun with epic sword fights, physical gags and goofy attack penguins. Han Hyo-joo stars as the calm, cool pirate captain, and Kang Ha-neul is the leader of honest bandits she saves. The unlikely pair team up on a quest to find the legendary gold of the fallen dynasty of Goryeo. The Pirates: The Last Royal Treasure is a sequel in spirit to 2014's Pirates, and both films have topped the box office charts in Korea. —Josh Jackson
---
12. All of Us Are Dead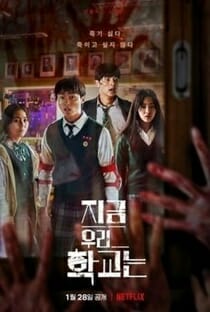 Year: 2022
Creators: Joo Dong-geun, Chun Sung-il
Stars: Park Ji-hoo, Yoon Chan-young, Cho Yi-hyun, Park Solomon
Genre: Horror
Rating: TV-MA


This is not the first time Netflix has brought high-schoolers and zombies together; that'd be the under-rated, short-lived Daybreak. But the new South Korean coming-of-age apocalyptic series All of Us Are Dead makes the school battleground zero for our protagonists when a biology teacher creates a virus that turns their fellow students into the undead. Following hot on Squid Game's heels, it also managed to parlay the U.S.A.'s growing fascination with South Korean culture into some serious viewership numbers. —Josh Jackson
---
13. White Nights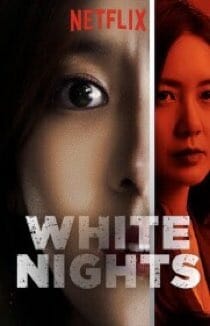 Year: 2016
Creator: Han Ji-hoon
Stars: Lee Yo-won, Jim Goo, U-ie, Jung Hae-in, Jeon Kook-hwan, Jung Han-yong
Genre: Drama
Rating: TV-14
Desperately broke, seemingly innocent Se-Jin encounters steely, self-possessed Yi-Kyung by chance, but their rendezvous seems fated when Se-Jin proves she has the mettle to be a daring yes-woman for Yi-Kyung's dangerous, ruthless business enterprise, Gallery S. CEO Yi-Kyung strives to break Se-Jin of her limiting, bourgeois views on money so she can live fearlessly as a financial assassin and conscienceless corporate warrior. But Yi-Kyung's plans to mold and use Se-Jin go much farther than even Se-Jin anticipates, deep into a historical feud with her former lover, Gun-Woo, an unlikely corporate rival and free spirit. The drama is slow to unfold, but White Nights balances its mystery with stylish, polished visuals, deviously juicy plot twists, and vulnerable, relatable characters. And of course, no Korean drama would be complete without a love triangle. —Dakota Kim
---
14. #Alive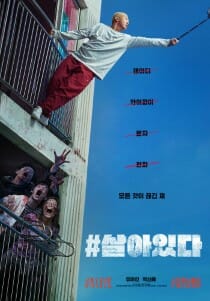 Year: 2020
Director: Cho Il-hyung
Stars: Yoo Ah-in, Park Shin-hye
Rating: NR
Runtime: 99 minutes
Fans of zombie cinema were hotly anticipating at least one South Korean zombie feature this year: Peninsula, the sequel to the much-loved Train to Busan was heavily hyped, but ultimately fell far short of the original. Thankfully, though, there was another Korean zombie flick waiting in the wings to step into its place, in the form of the significantly more successful (if modest) #Alive. Fans of the original World War Z novel will certainly find this story familiar, as it's suspiciously similar to one of that book's better-loved passages, about a young gamer/hacker in Japan who is so deeply engrossed in the web, he fails to notice the world descending into a zombie apocalypse around him, before finally being forced to unplug and go on the run. Here, the same basic premise is simply transplanted to South Korea, where the introverted protagonist must rappel down the side of his apartment building to avoid the prowling dead, while also looking for other survivors hiding among the carnage. It's a much tighter, more neatly executed story than the disappointing excesses of Peninsula, perfect for pandemic-era viewing. —Jim Vorel
---
15. Love and Leashes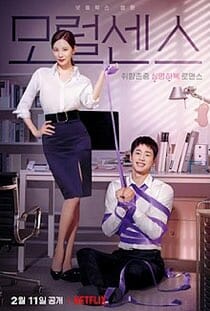 Year: 2022
Director: Park Hyun-jin
Stars: Seohyun, Lee Jun-young
Genre: Romantic Comedy
Rating: TV-14
Runtime: 118 minutes


I'm a sucker for romances. I've enjoyed watching K-dramas such as Imitation and Let Me Be Your Knight featuring Lee Jun-young, who debuted with the K-pop band U-KISS. In both of those dramas he played a brooding musician, often misunderstood by his own bandmates and the world at large. I'm also well aware of Seohyun's career after debuting with the K-pop band Girls Generation, and have her K-drama Private Lives bookmarked to watch at some point. (So many K-dramas, so little time!) As one of my friends pointed out, K-dramas with romantic storylines can be saccharinely sweet: "too pink-pink." Of course, they can also be very dark. But typically, they're quite chaste, and follow a well-established formula. So when the trailer for Love and Leashes dropped, I was curious. Starring Lee Jun-young and Seohyun, and based on webtoon/manga The Sensual M, this rom-com offered a BDSM sub-plot. This is how the story unfolds: Jung Ji-hoo (Lee Jun-young) transfers from the business department to the PR department of a company that seems to cater to mom-based or otherwise family-friendly product. Turns out, Jung Ji-woo (Seohyun) works for the PR team, and is well-known for her no-nonsense attitude. She especially cannot tolerate her sexist boss, and frequently challenges him despite her teammate's advice to ignore him. When Jung Ji-woo accidentally receives a package meant for Jung Ji-hoo, she discovers that her coworker harbors a secret. He may look like a well-mannered colleague and a stand-up guy, but—GASP!—he's into kink. One thing leads to another, and Jung Ji-woo ends up playing the dominant to Jung Ji-hoo's submissive. "I'm a quick study," she tells him. Perhaps unsurprisingly, Love and Leashes turns out to be more of an explainer of BDSM relationships than anything dwelling on the actual relationship between these two co-workers. Those looking for a sexier version of the office romance may be disappointed. As expected, the actors throw themselves into the role and look beautiful while enacting their fantasies—although there are several cringe-worthy moments in between—but, In the end, their romance ends up being pretty chaste. If you're looking for an amusing diversion on a cold winter night and are into K-drama, Love and Leashes might tickle your fancy. But those searching for something more steamy should keep scrolling. —Aparita Bhandari