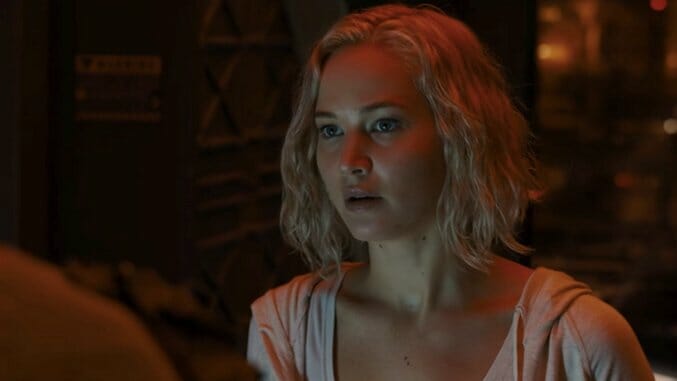 Chris Pratt and Jennifer Lawrence clearly never learned the lesson space movies have been teaching us since Alien: you never open the airlock. In a new clip from Passengers, Pratt does just that, and the pair are sucked through a door. Things get pretty dire.
Sony also released a new TV spot for the film which promises that "time is running out" for the pair. Passengers is getting a heavy marketing push from the company, in part because, for all its star power, it's still a risky endeavor not based on any pre-existing intellectual property.
The trailers and clips promise a mix of romance and thrills a la Titanic, with the added element of space travel. We'll find out whether that mix is a good one when Passengers hits theaters on Dec. 21. Until then, check out the clip above, or watch the new TV spot below.