Paul Schrader Confirms New Film Starring Oscar Isaac, Tiffany Haddish, Tye Sheridan, Willem Dafoe
Photo by Stephane Cardinale - Corbis/Corbis via Getty
Movies
News
Paul Schrader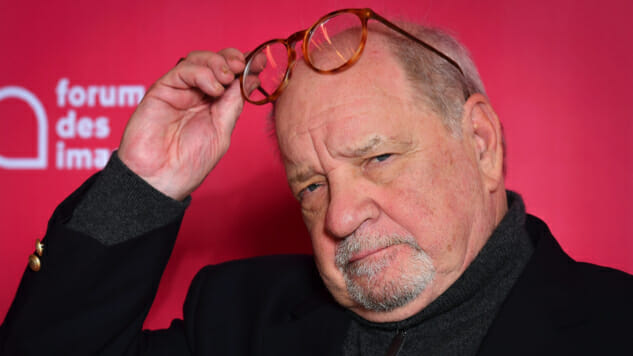 Notoriously outspoken First Reformed filmmaker Paul Schrader has confirmed that the wheels are in motion on his next project, sharing a couple of key details about the film in a new interview, and it sounds like the writer-director has the makings of a standout on his hands.
Speaking to Metrograph for a piece published Wedneday, Schrader said:
But now, in another week, I'm gonna go back to work. I've written a new script and I'm making a new film. We're cast and we're financed. It's an original script, very much in the style I like to do. Nice cast. Oscar Isaac is the main guy. Tye Sheridan and Tiffany Haddish. And Willem's in it too. I love Tiffany. I've never met her, but I was on the phone with her for an hour. She's a firecracker. It's like talking to a live-wire connection. She's very funny and, of course, she makes you funny. When someone's sharp, that makes you get sharp because you want to keep up. So that's all good. In my films, I'll sort of combine two worlds that seem to have nothing to do with each other. In the new one, it's the World Series of Poker and Abu Ghraib.
Schrader first revealed his new film's cast in a since-deleted, early-January Facebook post, as well as its (working?) title: The Card Counter.
Please baby Jesus make this happen. pic.twitter.com/u2vcHui56V

— Brian Tallerico (@Brian_Tallerico) January 8, 2020
Though all but snubbed by the Oscars, receiving only a single nomination for Schrader's original screenplay, First Reformed was by no means ignored by Paste: We named the film 2018's very best, with Dom Sinacola praising it as "a gorgeous film, mourning the impossibility of being alive as it celebrates that which binds us, a conscious-rattling, viscera-stirring piece of art."
Stay tuned for further updates on Schrader's new film.