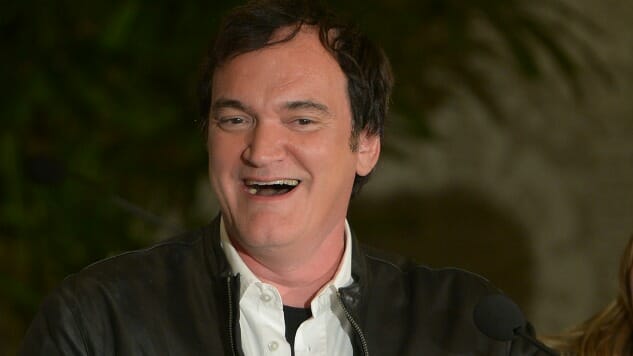 As a part of press for The Hateful Eight, Quentin Tarantino did an hour-long interview with Ben Mankiewicz for What the Flick?! in which he discussed television, police brutality and Kill Bill 3. The director teased the possibility of a third installment of his revenge franchise.
"There definitely is a possibility … stop short of saying probability, but there could be! It could be," he said. "For one reason in particular. Well one, me and Uma [Thurman] would have a really good time working together again."
The film would be set in present day, accounting for the 10+ year time lapse between it and the second film. Tarantino says he wanted to give the films' heroine Beatrix Kiddo some well deserved time off.
"And so I wanted her to have this much time for peace," Tarantino explained. "I wanted her to have some time with her daughter and not have to be in the genre-machine. She could actually enjoy her life for a while. The whole idea was that everyone would be as old as they are."
So, that would set up the possibility of Vivica A. Fox's character's daughter coming to make good on Kiddo's promise of allowing her to avenge her mother. It could also allow for the passing of the Hanzo to B.B. The possibilities are endless.