According to Rian Johnson, Apple Doesn't Allow Movie "Bad Guys" to Appear with iPhones
Movies
News
rian johnson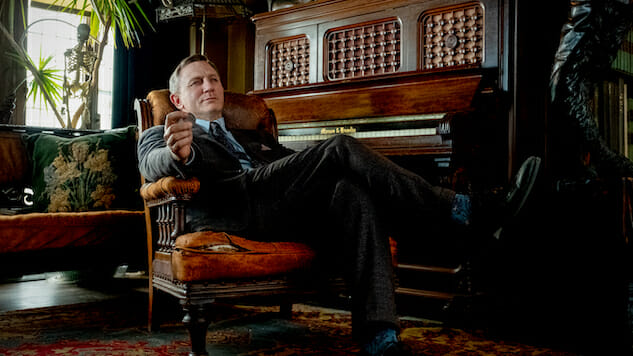 This is one of those stories that initially sounds ridiculous, and then the more you think about it, the easier it is to imagine it being correct. It comes from no less a source than director Rian Johnson himself, though, dropping some knowledge about one of the annoying little tidbits that comes along with making a Hollywood feature film—corporations that exercise a tight degree of control about how their products appear on screen.
In this case, that company is Apple, and it seems they have a rather stringent rule when it comes to which cinematic characters are and aren't allowed to appear using an iPhone. In particular, Johnson says that only protagonists, or otherwise "good guys" are allowed to be pictured using an iPhone. "Bad guys," on the other hand, can't wield them.
If you had known that exact bit of info in advance, it might actually have spoiled the eventual reveal of the killer in 2019's Knives Out, the Johnson-directed murder mystery that eventually made a smashing $306 million at the box office, inspiring a sequel on the way. In the film, many characters use iPhones … all except the one eventually revealed as the killer. Here's how Johnson put it himself, in an interview with Vanity Fair:
"I don't know if I should say this or not," said Johnson. "Not because it's lascivious or something, but because it's gonna screw me on the next mystery movie that I write. But forget it, I'll say it, it's very interesting. Apple, they let you use iPhones in movies, but, and this is very pivotal, if you're ever watching a mystery movie, bad guys cannot have iPhones on camera. Every single filmmaker who has a bad guy in their movie that's supposed to be a secret wants to murder me right now."
Knives Out earned Johnson an Oscar nom for Best Original Screenplay, helping him regain some populist mojo after the constant argument that is The Last Jedi. The sequel, meanwhile, is also expected to be written and directed by Johnson, again following Daniel Craig's detective Benoit Blanc as he investigates another seemingly impossible murder. You can check out the iPhone discussion, meanwhile, in the video embedded below.