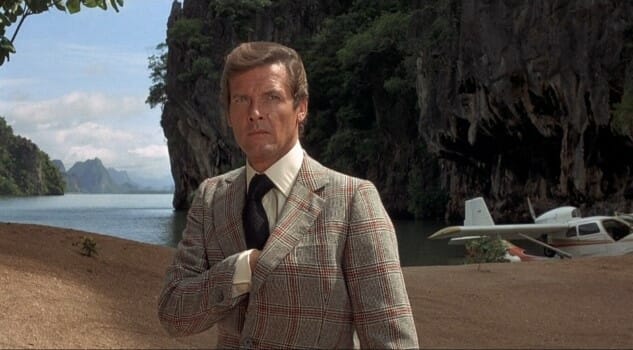 Sad news to report from the world of cinema this morning, as possibly the suavest Bond of them all, British actor Roger Moore, has passed away in Switzerland at the age of 89 after a short battle with cancer. His family issued a short statement that was broadcast via British media:
"It is with a heavy heart that we must announce our loving father Sir Roger Moore has passed away in Switzerland after a short but brave battle with cancer."
The third Bond, Moore came to the role after originator Sean Connery played the British secret agent six times, and a single film from George Lazenby, On Her Majesty's Secret Service, which Paste recently wrote about in depth. Likewise, only days ago we ran a feature about the continued vitality of James Bond as a character.
Moore went on to canonically play Bond a record seven times, bringing a twinkling edge of sarcasm and humor to the previously serious character. His take on Bond was occasionally criticized for being unrealistic or overly campy, but of all the Bonds, it might be said that Roger Moore always looked like he was having the most fun. The outlandish gadgetry and colorful villains of the series hits their zenith in strange, memorable Moore entries such as Live and Let Die, The Man With the Golden Gun and Moonraker.
Outside of the Bond series, Moore was a common face in American film throughout the '50s and '60s, with good looks and leading man charisma that often saw him playing debonair types. He also played Robin Hood-esque vigilante Simon Templar in The Saint throughout the '60s, clearly paving the way for his run as Bond.
Moore will be missed by all fans of classic cinema. Watch his climactic, psychedelic duel with Christopher Lee as the titular Man With the Golden Gun below.