Jake Gyllenhaal Officially Is Playing Mysterio in Spider-Man: Far From Home
Photo by Dia Dipasupil/Getty
Movies
News
spider-man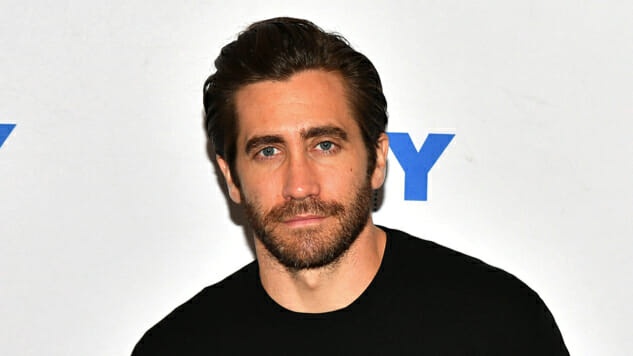 We previously reported way back in May that actor Jake Gyllenhaal was circling the role of Mysterio in the forthcoming Spider-Man movie Far From Home, but the actor has now taken to Instagram in his first post ever to make the news official. Amusingly, his post suggests that he's just now coming to the realization that he is in fact playing Mysterio rather than Spider-Man.
Mysterio is a fan-favorite villain of the Spider-Verse whose background is significantly different than most. Rather than being a killer or assassin for hire, Quentin Beck is a Hollywood special effects technician and stunt man who decides to use his extensive knowledge of illusions and FX to kickstart a career as a supervillain, under the name Mysterio. The character was created by Marvel dream team Stan Lee and Steve Ditko way back in 1964's The Amazing Spider-Man #13, so he's a character with some serious history. Far From Home will mark his live-action debut.
Chronologically, this film will of course take place after the upcoming, STILL UNNAMED follow-up to Infinity War, wherein we can quite obviously expect the resurrection of Peter Parker at this point. You can call that a spoiler, but when there are upcoming films starring the likes of Spider-Man and Black Panther, it hardly takes a genius to see that many effects of "the snap" are going to be reversed in some fashion.
Spider-Man: Far From Home is scheduled for a July 5, 2019 release, which will be the third MCU movie of 2019 after Captain Marvel in March and The Avengers in May. It stars Tom Holland, Marisa Tomei and a returning Michael Keaton from Homecoming, along with Zendaya, Jacob Batalon, Angourie Rice, Tony Revolori, Martin Star, Samuel L. Jackson and Cobie Smulders.