Screenwriters Behind A Quiet Place Set to Adapt Stephen King's The Boogeyman
Photo by Jamie McCarthy/Getty
Movies
News
Stephen King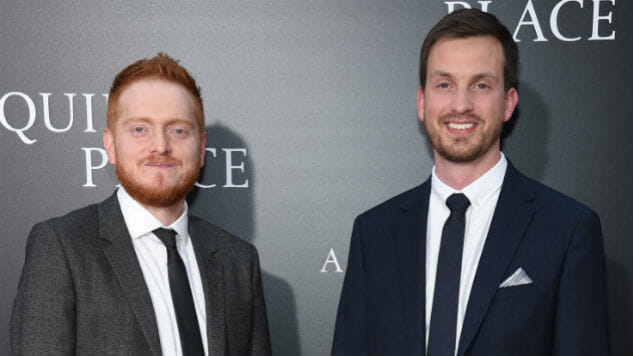 20th Century Fox is developing an adaptation of Stephen King's The Boogeyman, which will be written by Scott Beck and Bryan Woods, the screenwriting team behind A Quiet Place, according to Variety.
The Boogeyman was first published in 1973. The short story is set in a psychiatrist's office, where a man tries to work through the murders of his three children. Each child died alone in their room after crying out "Boogeyman!" Previously, the story has been adapted into a movie, a play and a short film.
Beck and Woods received critical acclaim for their work on A Quiet Place. The pair grew up together in Iowa and worked on the screenplay for the film for five years. They took to Twitter to express their excitement for their next project.
Ever since we were children, our nightmares have been fueled by the "King" of Horror… so we are absolutely thrilled and honored to be adapting @StephenKing's THE BOOGEYMAN for @20thcenturyfox and 21 Laps! https://t.co/mVWthrVAkZ

— Beck/Woods (@beckandwoods) June 26, 2018
It's been a big year for screen adaptations of King's works. Other projects in the works include CBS' miniseries of The Stand, Hulu's forthcoming Castle Rock, the next reincarnation of Pennywise in It: Chapter 2, a Pet Sematary remake, a sequel to The Shining called Doctor Sleep and a Dark Tower TV series, to name just a few.
Check back for further updates on The Boogeyman and don't forget to check under the bed before you go to sleep tonight.