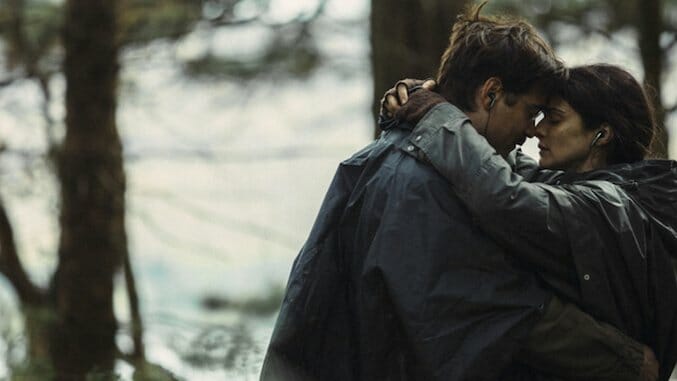 Wow. What a year. In 2016, the Sundance Film Festival put forward arguably its strongest program in years. From a heartrending portrait of grief and remorse from a seminal 21st century auteur, to several directorial debuts by noted actors (including one likely to change the conversation about race and Hollywood), to the emergence of some very exciting new voices, the festival had surprises and discoveries at every turn. It was hard to narrow down the list, but here were our 20 favorites.
---
Honorable Mention: Yoga Hosers
Director: Kevin Smith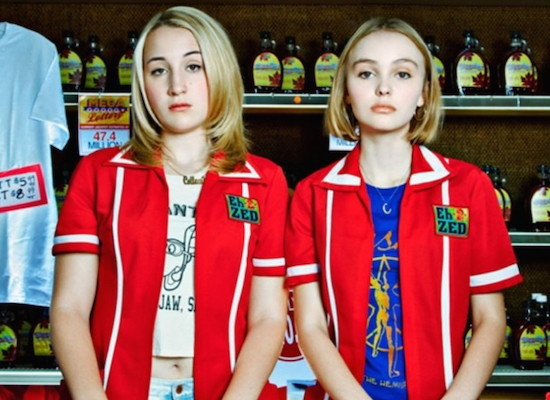 At this point either you're on the boat with Kevin Smith, or you're not. I'm on the boat; I think he's a really creative filmmaker who's reached the point where he cares little about what the industry wants from him, and is just making the movies he wants to see, for the small core audience that shares his vision. Yoga Hosers is a prime example—it's a wacky, broad comedy-action/sci-fi movie with lots of in-jokes and nods to his fans (especially fans of the Hollywood Babble On podcast he does with Ralph Garman, who turns in a hilariously memorable performance here). But more than that, it's a charming girl-power ode that he and Johnny Depp have crafted to their 16-year-old daughters, the protagonists of the film, whose chemistry and charm are undeniable. How can you not enjoy seeing two dads do that? —Michael Dunaway
---
20. All These Sleepless Nights
Director: Michal Marczak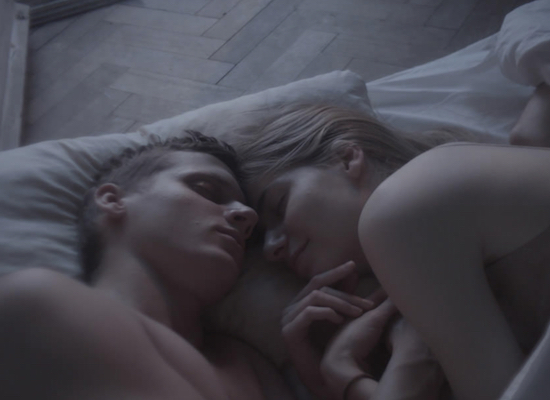 You know what would be even better than an observational narrative film about what life is like for 21st century young people in Warsaw? A vérité documentary about what life is like for 21st century young people in Warsaw. Sounds too good to be true, but here it is. It helps that director/cinematographer Michal Marczak has a great eye for composition and lighting, as you might expect from his experience. All These Sleepless Nights feels completely immersive, and completely beautiful. —M.D.
---
19. The Intervention
Director: Clea Duvall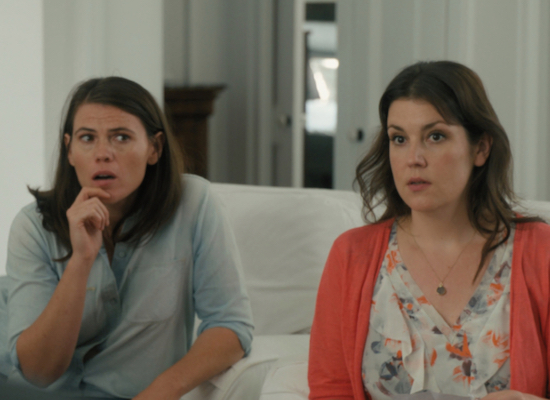 If the basic setup of this film sounds familiar—a group of friends gather for a weekend at a vacation home and complications ensue—it should. It's a tried-and-true shortcut for low-budget filmmakers who can only afford one location and need a way to manufacture conflict. But actor-turned-director Clea Duvall's film is different. First of all, she comes up with an intriguing premise—the friends have gathered for an intervention, not for one character's substance abuse problems, but for two characters' marriage. The friends are going to tell the couple they need to divorce. Second, she has gathered a stellar cast of indie stalwarts, notably including national treasure Melanie Lynskey, who won a Special Jury award for her acting in the film. And third, Duvall turns out to be a very funny, and wise, screenwriter. There's never a dull moment in The Intervention, and you'll care about each character's journey. —M.D.
---
18. Sand Storm
Director: Elite Zexer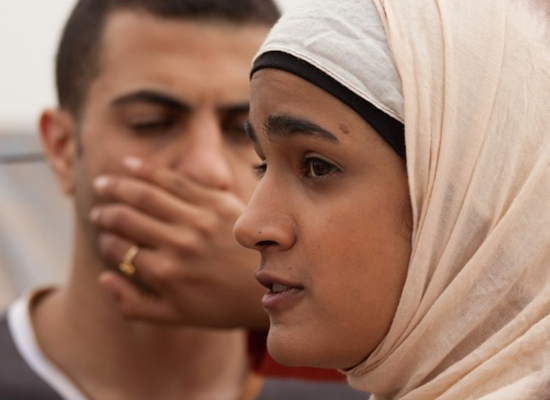 This familial drama deeply feels the impact that rules have on people's lives. Set in a Bedouin village in Southern Israel, the movie explores the struggles of a family whose daughter has fallen in love with an outsider, while the mother deals with the father marrying a second wife. Writer/director Elite Zexer refuses to paint anyone as a villain, instead revealing different characters' flaws as new issues arise. Ultimately, a story emerges of people trapped in a culture that makes it feel impossible to do the right thing, or even be sure what the right thing is. The layered portrait of these characters and their environment earned Sand Storm Sundance's World Cinema Dramatic Grand Jury Prize. —Jeremy Matthews
---
17. Swiss Army Man
Director: Daniel Scheinert and Daniel Kwan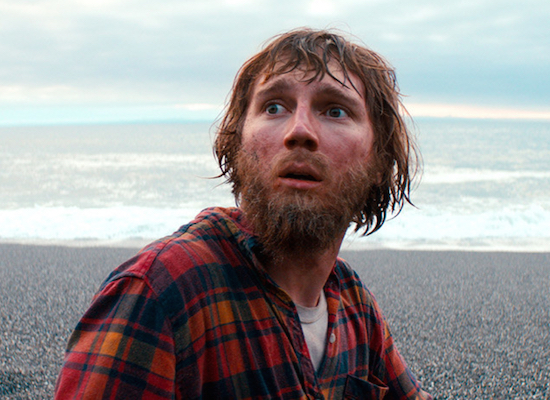 If you were stranded on an island with one person, who would you want it be? The answer, as Hank (Paul Dano) learns, is Daniel Radcliffe. A dead, farting, Daniel Radcliffe. Daniel Scheinert and Daniel Kwan, who together form directorial collective DANIELS, unleashed their corpse comedy on a Sundance audience that dwindled in number by the minute, but the walkouts seemed only to further the resolve felt on the opposite side of the aisle. Scheinert and Kwan claimed their spot in video history with their Grammy-nominated trap smash "Turn Down for What" and direct their feature debut with the same art swag that pilots all their projects. Tonally manic with a plot structure at times as lost as Hank, the macabre brom-com finds its way from gag to surreal glory through the sheer giddiness of its two leads and the rock production style of its deathly hip directors. With motion picture powerhouse A24's acquisition of Swiss Army Man, Scheinert and Kwan are positioned to take their burgeoning career as cult filmmakers to the next level. —Melissa Weller
---
16. Kate Plays Christine
Director: Robert Greene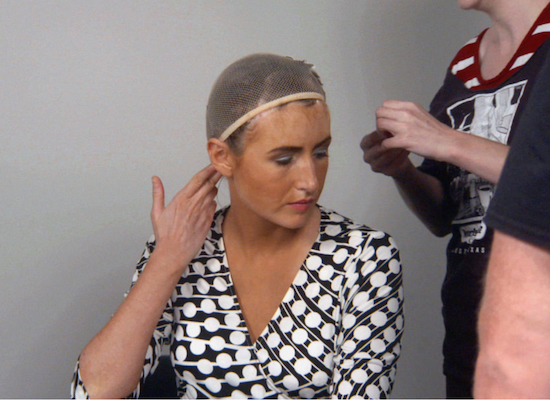 Two different Sundance 2016 entries took on Christine Chubbuck, the Sarasota TV news reporter who killed herself on air in 1974. One was a straight-up dramatic film starring Rebecca Hall (see No. 4), and the other was Robert Greene's genre-warping mind game of a documentary, which follows actress Kate Lyn Sheil as she prepares for and plays Chubbuck in reenactments. Greene combines the historic research with a look at the emotional toll of the acting profession. And, as in his last film, Actress, it's never quite clear where the documentary ends and the acting begins. —J.M.
---
15. Lo and Behold, Reveries of the Connected World
Director: Werner Herzog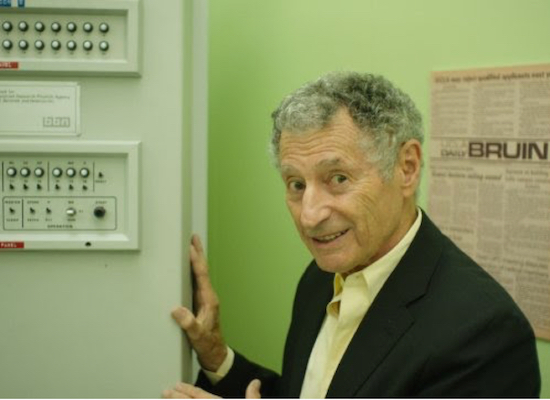 Documentarian Werner Herzog likes to take on big topics in his films: Look no further than his remarkable portrait of America's prison system, Into the Abyss. So it shouldn't be a surprise that, in Lo and Behold, he tackles the Internet—all of it. This breezy, consistently thought-provoking documentary doesn't purport to be exhaustive—what would such a film about the World Wide Web look like?—but it does offer a fascinating once-over of the internet's glories and dangers, extolling its ability to connect people while at the same time worrying about its toxic skill at alienating us from each other and our true selves. It's telling that Lo and Behold is a film in which Herzog doesn't insert himself too much into the story: He'd prefer to have his cornucopia of guests guide the movie's talking points. But it's Herzog's intelligence and curiosity that ties the whole thing together, reminding us again of his singular ability to wonder. —Tim Grierson
---
14. Miles Ahead
Director: Don Cheadle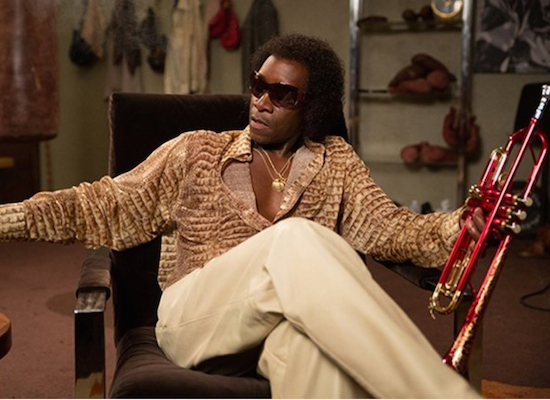 Miles Ahead is the movie Don Cheadle has been waiting all his life to make, and it shows. He's got the voice right, he's got the attitude right, and he's surprisingly believable playing the trumpet like Davis (or miming it). And he avoids falling prey to many of the classic blunders that are the ruin of nearly all biopics. He laughingly says that he and his producer had a shorthand—"Are we getting too Walk Hard here?"—referring to Jake Kasdan's 2007 biopic send-up. He wisely focuses on one short period in Davis' life, a crisis of artistic confidence in the '70s. He wisely gives us a few flashbacks, so that we can see the glory days. And he wisely surrounds himself with talent that's able to hold the screen opposite his powerful presence, including Ewan MacGregor, whose baffled, desperate Rolling Stone reporter is a delight, and the immaculate Emayatzy Corinealdi, whose Frances we would understand even if she never spoke a word, such is the power of Corienaldi's body language, movement and facial expression. —M.D.
---
13. Cemetery of Splendor
Director: Apichatpong Weerasethakul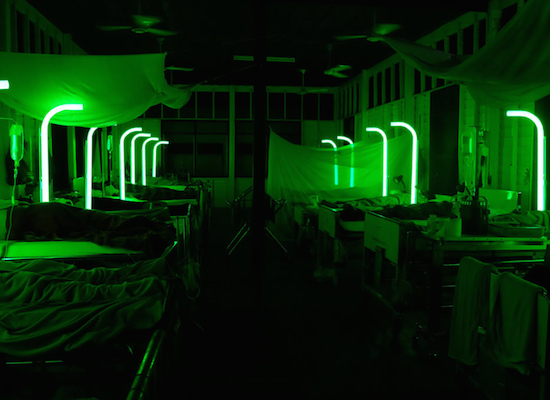 There's no middle ground with Thai director Apichatpong Weerasethakul's films: You're either on their poetic, dreamlike wavelength, or you're not. His latest (which premiered at Cannes) will require multiple viewings—just as all his movies do—so that its thick fog of images, ideas and moods can be properly digested. But at this stage, it seems apparent that Weerasethakul has repeated some themes and visual tricks from previous films. And it's also clear that it doesn't much matter: Cemetery of Splendor's emotional/philosophical terrain is his and his alone, and he's still finding fresh ways to explore it. There's a story in Cemetery of Splendor—a squadron of soldiers stricken by sleeping sickness—but tone and feel matter far more. I can't say what everything in this elliptical movie means. But I sure know how it feels—and it feels astonishing. —T.G.
---
12. The Fits
Director: Anna Rose Holmer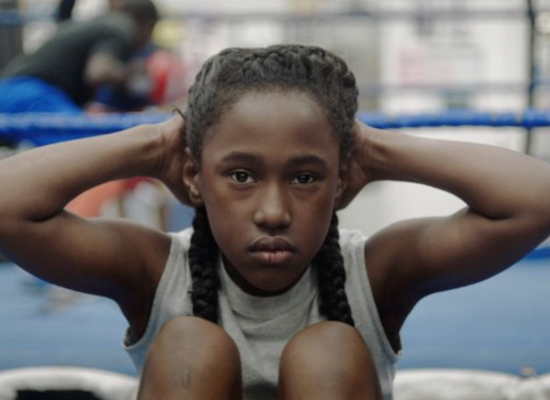 The Fits keeps you on the edge of your seat with expectation. First you think it's going to be a gritty inner city drama about a young girl who hangs around a boxing gym. Then you think maybe it's going to turn into a relatively conventional horror film. It turns out to be a moving metaphorical journey about young girls becoming young women, with elements of the first two possibilities as well. Director Anna Rose Holmer is one of the most exciting discoveries of this year's festival. —M.D.
---
11. Embrace of the Serpent
Director: Ciro Guerra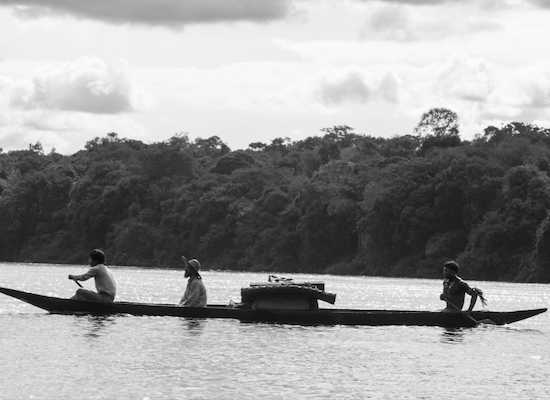 Ciro Guerra's Embrace of the Serpent envisions the Amazon as you've never seen it before. Devoid of color, the film is an angry rebuttal against the colonialism that has sapped its indigenous people for generations. Two different white scientists visit shaman Karamakate (Nilbio Torres/ Antonio Bolivar) at different stages of his life in search of a lifesaving plant. Their travels show the scars along the Amazon River made by rubber barons, religious zealots and war. At both times, Karamakate must decide whether to help these outsiders or leave them to the Amazon's mercy. Stunning both visually and narratively, Guerra's film makes this a tale you must catch. —Monica Castillo
10. Wild
Director: Nicolette Krebitz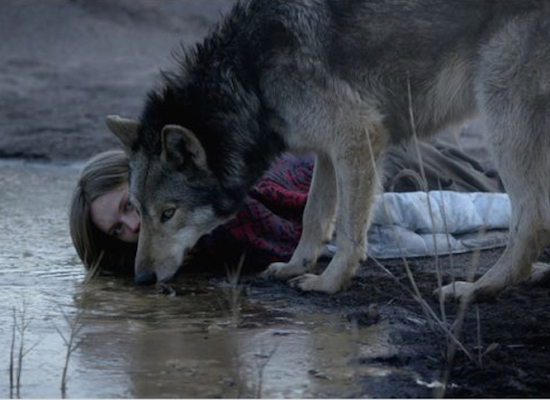 There's a special kind of fearlessness behind Nicolette Krebitz's story of a woman who falls in love with a wolf. It's not that its content is particularly shocking—if you watch enough movies, you'll see plenty more disturbing imagery. What makes Wild special is the psychological stakes of its heroine, played by Lilith Stangenberg, as she distances herself from the civilized world. Krebitz refuses to draw easy parallels or make her characters' motivations overt, opting for a brazen poem of humanity and animality. —J.M.
---
9. Love and Friendship
Director: Whit Stillman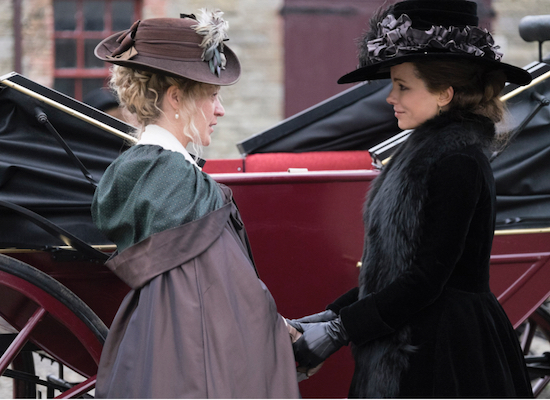 Whit Stillman has captured Jane Austen at her most gleefully wicked. The writer-director distills the acidic wit of Austen's novel Lady Susan into a string of endless delights. (At Sundance, Stillman said the author was channeling Oscar Wilde before Wilde was born.) Kate Beckinsale absolutely nails the part of Susan, who is scheming and manipulative yet possesses a bold ingenuity that makes her difficult to dislike. Unabashed narcissism goes well with a sharp tongue, so long as you're watching from a distance. If Beckinsale weren't so good, Tom Bennett would steal the show as a mentally vacant suitor who is "a bit of a rattle." —J.M.
---
8. Certain Women
Director: Kelly Reichardt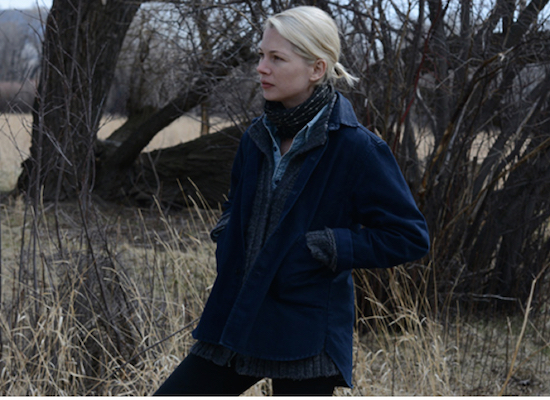 The silence speaks volumes in Kelly Reichardt films such as Old Joy, Wendy and Lucy and Meek's Cutofff. And so it does again in her latest, a series of three vignettes based on short stories from Montana author Maile Meloy: We watch snippets of quiet lives, invited to draw our own conclusions about the greater consequences of these characters' actions. Featuring sterling performances from Laura Dern, Jared Harris, Kristen Stewart and Reichardt regular Michelle Williams, Certain Women is muted, yet restorative, a rare chance to see everyday people interact in the mysterious, simple ways that we all do. Reichardt treats cinema as a kind of meditation, which probably explains why her movies almost never feature traditional endings. Lives are a process, not necessarily a destination, and this excellent filmmaker honors her characters' journeys by letting them ebb and flow as they please. —T.G.
---
7. Captain Fantastic
Director: Matt Ross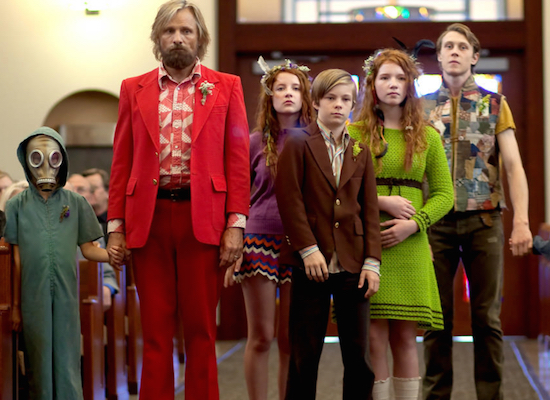 In the opening scene of Captain Fantastic, we're introduced to what looks like a feral clan headed by Ben (Viggo Mortensen). But even the youngest of Ben's six children can quote the nation's founding documents and opine on the views of "Uncle" Noam Chomsky, as well as defend themselves from an armed attacker. Ben and Leslie have taken their kids to live in the wilderness of the Pacific Northwest, part of an experiment to raise philosopher kings. But his wife is manic depressive and commits suicide before we ever meet her character. In the wake of her death, Ben must confront the world he's left behind and decide what kind of life is really best for his family. Writer-director Matt Ross (who plays Gavin Belson on Silicon Valley) has created an original story that is sweet, sad, funny and full of openhearted joy—the kind of Sundance movie that will play well with a wider audience. Even if the lifestyle and views are unfamiliar to some, parents will recognize the honest look at the positive and negative effects we have on our children and the pressures to conform to others' expectations.—Josh Jackson
---
6. The Birth of a Nation
Director: Nate Parker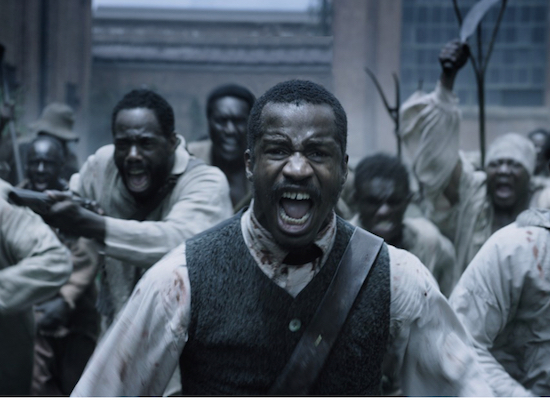 Co-opting the title of D.W. Griffith's 1915 film, this 2016 movie gives the biopic treatment to the controversial historical figure Nat Turner, a slave trained as a preacher who led a bloody rebellion against white slave owners. The Birth of a Nation was directed and co-written by star Nate Parker (Beyond the Lights), the young actor who made an electrifying film about America's racism at a time when almost everyone at Sundance was still discussing #OscarsSoWhite. Parker pours his passion into his characterization of the tortured Turner, carefully examining what had been lost to the chains of slavery. The finale is a searing statement about the legacies passed on to future generations. —M.C.
---
5. Sing Street
Director: John Carney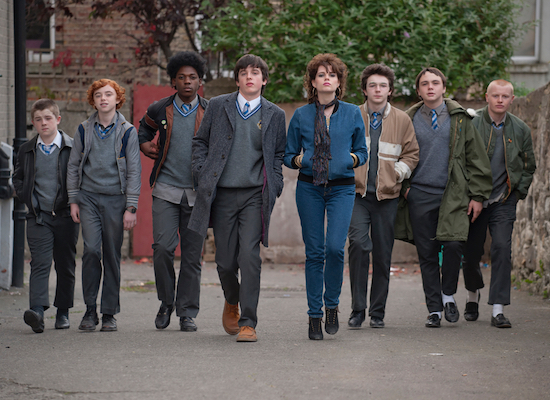 John Carney's 2007 film Once was a surprising hit. Filmed for less than $200,000, the film grossed nearly $10 million in the U.S. alone thanks to the charm oozing from the story, its two unnamed lead characters and the music they perform. Carney's latest—which follows a young Irishman in the 1980s trying to start a band and win the heart of a girl—delivers the same level of charm and much more humor. Newcomer Ferdia Walsh-Peelo plays Cosmo, a student at the grim and oppressive Synge Street School, who's struggling to find his identity while his parents (played by Aidan Gillen and Maria Doyle Kennedy) argue continuously. Jack Reynor is hilarious as his older stoner brother Brendan, Lucy Boynton gives Raphina a depth in a role that could easily have just been stock '80s heartthrob, and Walsh-Peelo's bandmates provide another top-notch soundtrack. Sing Street is a sweet, heart-on-its-sleeve coming-of-age movie with just enough edge not to drift into overly sentimental territory.—J.J.
---
4. Christine
Director: Antonio Campos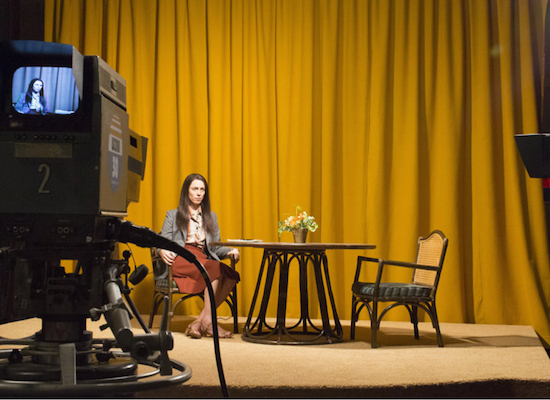 It's an incredible feat to make a film that your audience already knows the ending to. That's why Antonio Campos is such a perfect fit to tell the story of reporter Christine Chubbuck and her 1974 on-air suicide. Campos has proven himself excellent at the craft of character-driven films with Afterschool and Simon Killer. He's reminiscent of Darren Aronofsky in his ability to tell stories with arguably unlikable protagonists who, still, enrapture our attention. Christine, played by Rebecca Hall in a wonderfully perplexing performance, is bizarre, often excruciatingly awkward and yet we still root for her. As Christine attempts to secure a lead newscaster position at her station in Sarasota, Florida, slowly crumbling with unrequited love for her co-worker, George (Michael C. Hall), and the pressure of her producer Mike (Tracy Letts), she battles not to succumb to what will actually launch her to success. "If it bleeds, it leads," Mike tells her. Campos' direction and Craig Shilowich's script construct an interior life for Christine's motivations—her mother, her health, her desire for children. Somehow, the idea of shooting yourself on national television seems logical—or at least a flicker of emotionally understandable. In this, Christine finds its power and asks the universal, terrifying question, "Would you, too, under the same circumstances?" —Meredith Alloway
---
3. First Girl I Loved
Director: Karem Sanga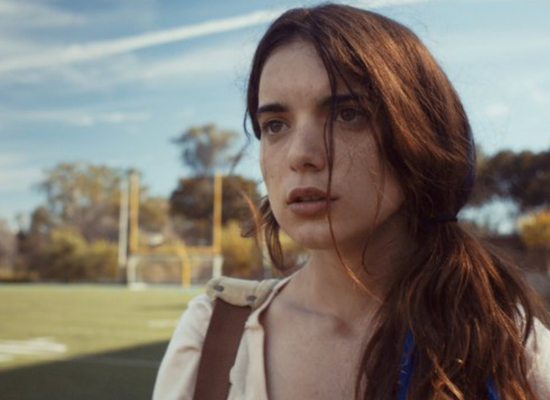 Cards on the table, I've never been a high school lesbian. I've never even been an adult lesbian, or a high school gay male. But Karem Sanga's debut feature, about a high school girl's painful coming out, is so authentic, so universal, that somehow I feel it's my story too. It taps into the feeling we all have at some point in middle or high school of not fitting in, of feeling different and not even knowing how to articulate it, of confused identity-building. It's also powerful that there are really no bad guys in this film, just well-meaning people getting in their own way. And you read it here first—Dylan Gelula is going to be a big, big star. —M.D.
---
2. Manchester by the Sea
Director: Kenneth Lonergan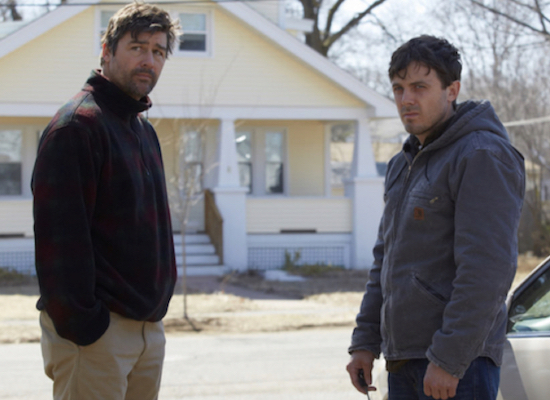 Kenneth Lonergan has a lot to live up to in Manchester by the Sea. After all, his first two films are 21st century indie masterpieces—You Can Count on Me and Margaret. He proves up for the challenge. Anchored by a lead performance from the great Casey Affleck that is somehow at once both opaque and transparent, Manchester tells a searing story of loss and regret. It's slow, painful and unrelenting, but somehow Lonergan rescues the film from utter despair. I'm not sure I ever want to see it again, but I sure am glad I saw it once. —M.D.
---
1. The Lobster
Director: Yorgos Lanthimos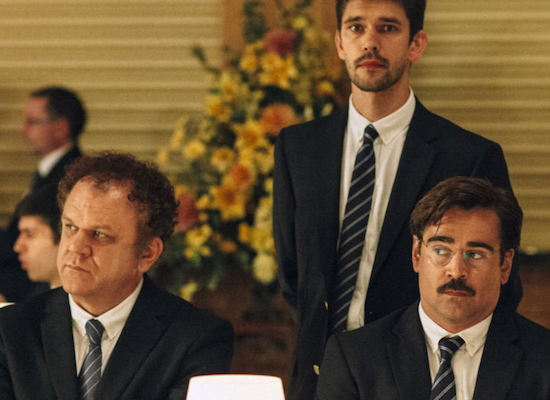 The Lobster presents a baffling vision of the future, where baffling people do baffling things and obey baffling laws. But through all the movie's idiosyncrasies shines a beautiful and devastating examination of the human condition. Co-writer-director Yorgos Lanthimos (Dogtooth) creates a vivid reality and trusts the audience to put the pieces together and deduce the rules of this strange society. Colin Farrell plays a newly single man who checks into a resort hotel/prison where he must find a mate within 45 days or be turned into an animal. In this future, conversation has become mechanical and stilted, but that doesn't stop the cast—especially Farrell and Rachel Weisz—from communicating a great deal of emotions through their mannered performances.
Some members of Paste's Sundance crew saw The Lobster at previous festivals, but none forgot its power. —J.M.