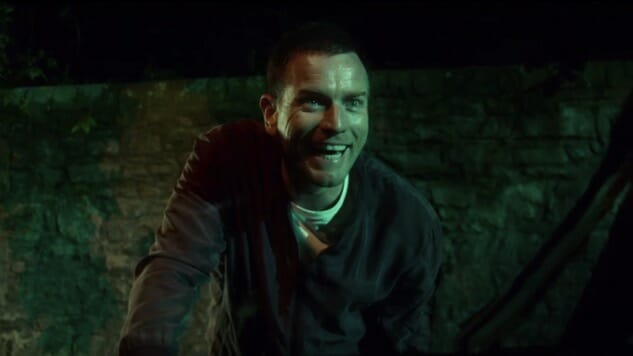 Click above to watch the final trailer for Danny Boyle's T2: Trainspotting, the sequel that has been 20 years in the making. Early reports had the film debuting in the U.S. on Feb. 3, but for whatever reason, the release date was moved to March 17, now only two weeks away.
Can we call Trainspotting a cult classic? It certainly feels like one sometimes.The hype surrounding the sequel has shown that even more than two decades later, many people still regard Rent Boy, Begbie, Sick Boy and Spud as old friends. People are still quoting Mark Renton's famous "Choose Life" speech, which was echoed in previous trailers for the sequel. T2 has a lot to live up to, and it's hard to imagine feeling satisfied in the same way we did after the original. Still, the trailers have been excellent. They promise Boyle's same dizzying, fast-paced style, a caper full of shaky friendships, self-destruction, drugs and killer music.
See the official movie poster below and click here to watch the previous trailer, and speaking of killer music, check out the movie's official tracklist, which includes Iggy Pop, Young Fathers, Wolf Alice and High Contrast.