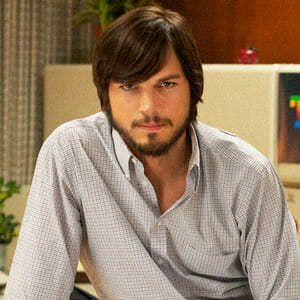 Though it seems like biographical films or "biopics" are a recent trend with every semi-famous celebrity getting an on-screen adaptation, biopics have actually been around a long time. Both filmmakers and audiences share a fascination with recreations of the past exploring those who came before us, whether they're vilified or admired. Mostly, it's curiosity that drives our desire to watch these movies and answer the question, "Well, why did he/she choose to lead their life this way?"
Regular fiction or fantasy movies allow us to escape our reality. Biopics allow us to face our (sometimes common) pasts. They allow us to celebrate and rediscover each other as human beings.
In honor of today's release of Jobs, the Steve Jobs biopic, we've put together our list of the 20 best biopics of all time.
20. Capote (2004)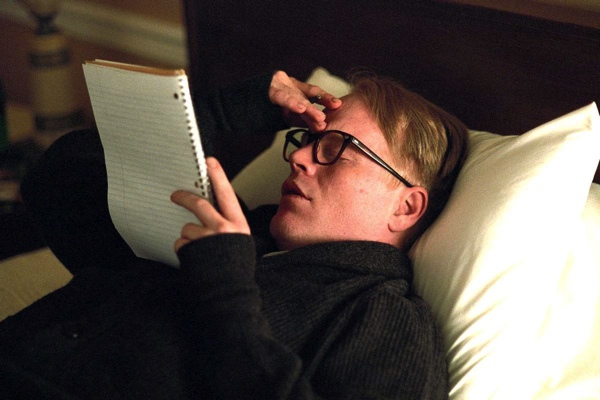 In the same manner that In Cold Blood depicted the pristine scenes of Holcomb, Kansas, and the two men who disturbed them with a quadruple murder, Seymour Hoffman offered a precise-yet-chilling depiction of the man who helped found New Journalism. In turn, his performance burst apart Capote's carefully crafted narrative to show just how haunted the writer himself had become.—Christina Lee
19. Brian's Song (1971)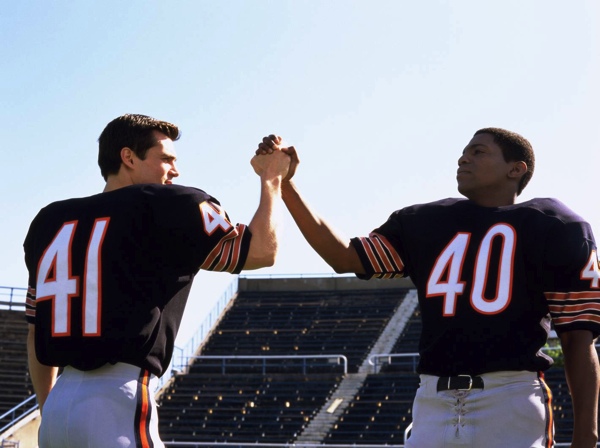 Yes, it's a TV movie and yes, it was part of something called ABC's Movie of the Week. But that doesn't mean it ended up overly sentimental and schmaltzy. In fact, this movie's notorious tear-jerker qualities, particularly among men, actually stems from the fact that the deep friendship between the eponymous Brian Piccolo and Gayle Sayers is so well portrayed. And the friendship between the two football players and teammates for the Chicago Bears, was depicted in Brian's Song in a way that shied away from setting an overly maudlin and emotional tone, even though one of the guys meets a tragic end. James Caan (Piccolo) and Billy Dee Williams (Sayers), like the football duo in real life, acted like real bros: You knew that they cared about each other, but there was never a shortage of insult humor and other jokes when they were around. Also, as it's been said all over the internet: If you don't cry during or after Billy Dee William's/Gayle Sayers' acceptance speech scene, you're dead inside.—Anita George
18. The Elephant Man (1980)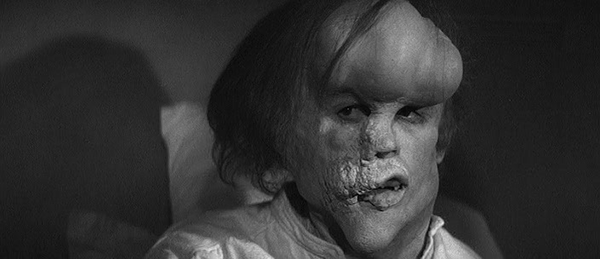 David Lynch melds history and art in the true story of severely disfigured John Merrick, known as "The Elephant Man," and his physician Frederick Treves. Abandoned by his parents and exhibited as a side-show freak, Treves rescues Merrick from squalor, educates him, and allows him to become the toast of London. Filmed in black and white, the film is a triumph of cinematography as well as prosthetic makeup design. By film's end, we feel Merrick's exhaustion and depression as he gently slips away, reminding us that there are many kinds of exploitation.—Joan Radell
17. The Social Network (2010)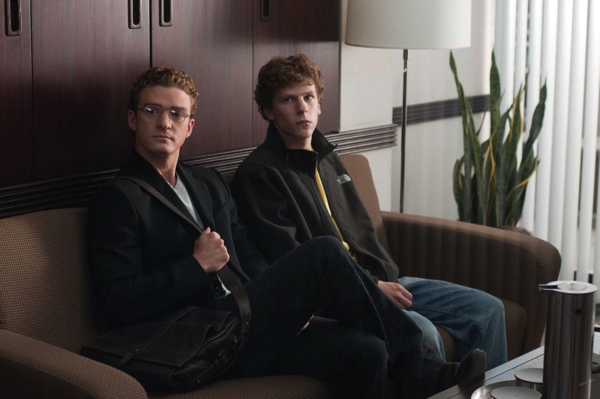 It can be difficult to show the human side of technology, to go beyond the Nasdaq and the cold, hard metal and glass of today's gadgets. But Fincher's The Social Network accomplishes exactly that. The movie deftly brings forth raw emotion of all kinds: betrayal, anger, loneliness, jealousy. As the The Social Network chronicles the rise of social media, Mark Zuckerberg and Facebook, it also shows us the initial fall of the founder's own social life starting with the break-up of his romantic relationship with Erica Albright and ending with the sad end to his friendship with co-founder Eduardo Saverin. It's interesting that, according to this movie's depiction of Zuckerberg, that the founder of Facebook, the person who essentially revolutionized human social interaction as we know it, seemed to have his own trouble connecting with others in his personal life. And therein lies the humanity amongst all of the algorithms. And with Sorkin's trademark quick-witted writing and Jesse Eisenberg's compelling portrayal of the iconic social media founder it is no wonder this biopic received a total of eight Academy Award nominations and won three of them: Best Film Editing, Best Adapted Screenplay and Best Original Score.—Anita George
16. The Last Emperor (1987)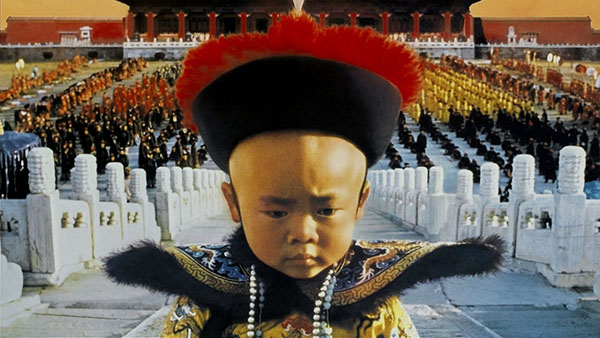 The last emperor of China, Puyi, spends his youth and young-adulthood in unparalleled luxury, is imprisoned by the Red Army, and becomes a gardener under Mao's regime in a dazzling epic by director Bernardo Bertolucci. The photography is breathtaking, the subject is exotic and intriguing, and the history lesson is subtle as this film comes full circle, beginning and ending at the Forbidden City.—Joan Radell
15. American Splendor (2003)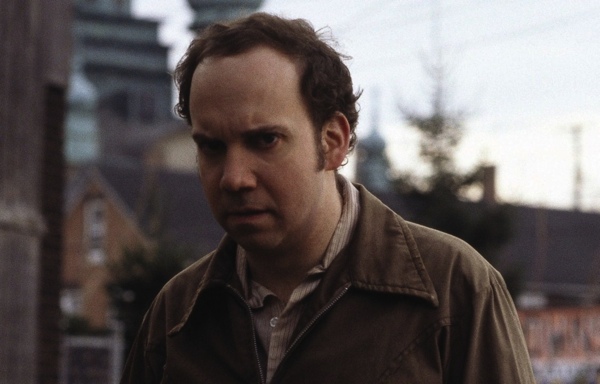 Harvey Pekar's "American Splendor" books are fascinating in that Pekar believed that even the most mundane and seemingly uncomplicated lives were worth documenting. American Splendor does a great job of showcasing that theory by using real footage of Pekar, fictionalized versions and even the comic version to create a cohesive whole that documents a fascinating, albeit ordinary life.—Ross Bonaime
14. Coal Miner's Daughter (1980)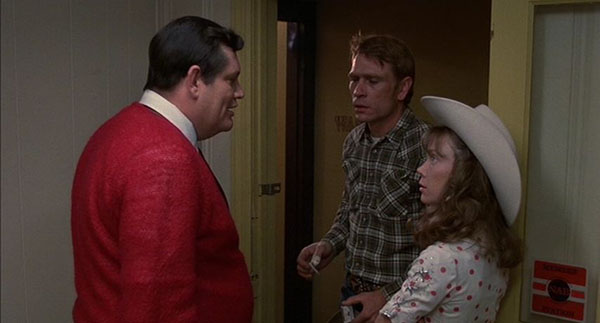 Sissy Spacek ages from 14 to 45 in her career-defining role as Loretta Webb Lynn, the dirt-poor kid from Butcher Holler, Kentucky, who would become the First Lady of Country Music. This unapologetic film is almost a drama, almost a biography and almost a musical. Highlights are vocals by Spacek as Lynn and Beverly d'Angelo as Patsy Cline. Rock legend Levon Helm and folk music icon Phyllis Boyens (in her first and only credited film role) simply become Loretta's parents Tom and Clary Webb. Coal Miner's Daughter is all about perfection of performance, and set an incredibly high bar for musical biopics to come.—Joan Radell
13. Frida (2002)


Inventive in its portrayal of the famous painter's life, Frida even manages to free itself from the normal bounds of realism that most biopics adhere to. This is evident in how the movie even incorporates Kahlo's vivid artist's imagination into the depiction of the events of her life. Scene transitions are often still paintings come to life and Frida's daydreams, however grandiose or fanciful they may be are played out in front of us alongside her real experiences. Through these fantasy-riddled moments and Salma Hayek's moving performance as Kahlo, you really get a vivid sense of who Kahlo was as a woman. Kahlo's life was the stuff of legend, but Hayek's performance shows you the very human and flawed world behind all of that.—Anita George
12. The Aviator (2004)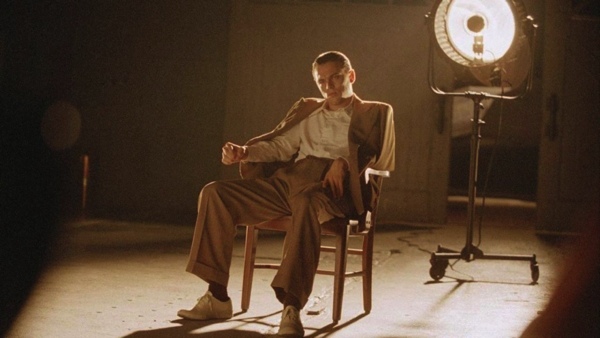 With Howard Hughes' larger than life personality and those action-packed scenes of him flying (and crashing) planes, it's hard not to first think of the famous businessman and aviator as a sort of superhero: a man capable of almost any feat, of withstanding any sort of struggle. But a movie that only captures that side of Hughes' life would be an incomplete one. A hollow one. What makes The Aviator one of the greatest biopics of all time is that it shows Hughes' vulnerabilities as well, most notably of which was his battle with Obsessive-Compulsive Disorder. Leonardo DiCaprio's portrayal of Hughes at his lowest, during Hughes' anxiety-ridden spirals is far more compelling and suspenseful than the Beverly Hills plane crash scene itself.—Anita George
11. Walk the Line (2005)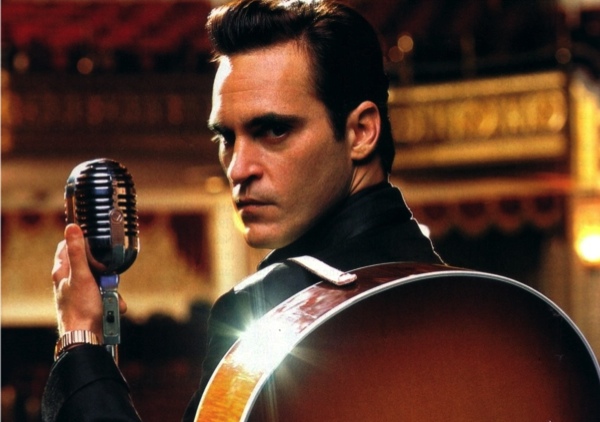 Before Joaquin Phoenix took a couple of years off from conventional acting roles for Casey Affleck's I'm Still Here, he gave one of his most memorable performances as Johnny Cash in Walk the Line. The film tells the story of The Man in Black's early career and his relationship with June Carter, portrayed by Reese Witherspoon who received an Academy Award for her performance.—Wyndham Wyeth
In honor of today's release of Jobs, the Steve Jobs biopic, we've put together our list of the 20 best biopics of all time.
10. The Passion of Joan of Arc (1928)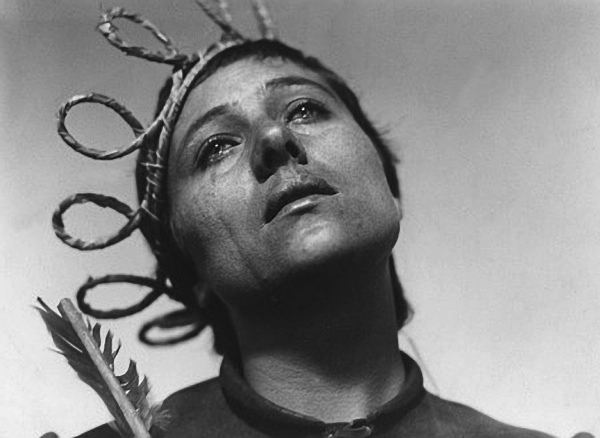 It's the oldest film on this list and the only silent film. Released in 1928, The Passion of Joan of Arc depicts the trial and execution of France's most famous martyr, Jeanne d'Arc, better known as Joan of Arc: the brave woman who led the French armies to victory during the Hundred Years' War, only to have been captured and executed by her British (and some French) enemies a year later for crimes of heresy. But it isn't just the compelling story, that makes this movie a favorite among critics like the New York Times' A.O. Scott. It's mostly the lead actress' performance that pulls you into this film. Maria Falconetti's vividly expressive portrayal of Joan's suffering, fear and sadness, like Scott notes, "makes you feel like you know her" even if you don't really understand (or believe) how Joan can be so sure that God spoke to her. Even in short clips, Falconetti's face is haunting and the fear Joan feels is palpable. It's a silent film, but it doesn't need the sound of the actors' voices to tell its story, or to make you feel something as strongly as Joan feels about God.—Anita George
9. GoodFellas (1990)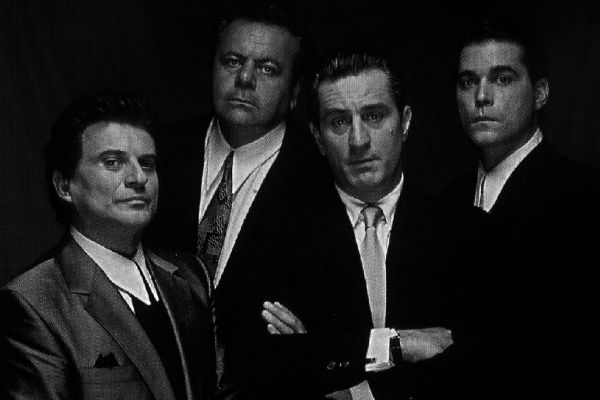 It's not your typical shoot-em-up gangster flick. The charm of GoodFellas is in the details. The carefully chosen close-ups. The nuances in each of the characters' personalities. No one in the film has a two-dimensional, flat persona. Even the scenes that involve murder and violence, though they are grotesque and can turn your stomach, they still aren't flatly black-and-white. Because then one of the guys cracks a joke and weirdly, somehow in that moment, you can still laugh. Suddenly, those situations are grayer now, and suddenly you realize you still see these guys as fellow humans, even though the things they do are monstrous. All of these small details come together, and somehow they humanize the gory story of Henry Hill and his fellow made men. It's a biopic that immerses you into Hill's life and makes it hard for you to distance yourself from him and his friends. It's special because this biopic chose to make the protagonist and the villain the same guy and, through very small details, kind of convinces you to like him anyway.—Anita George
8. La Vie en Rose (2007)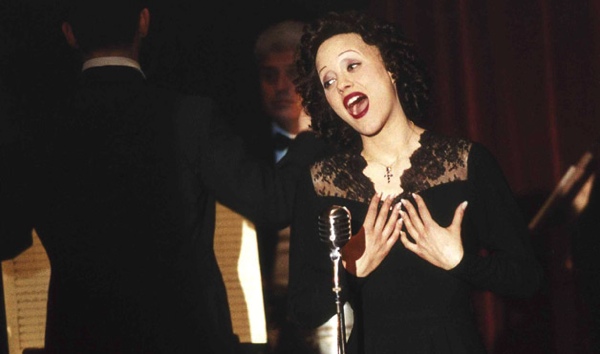 An icon in France, the story of singer Édith Piaf, could have been filmed as just another stereotypical musician biopic or episode of Vh1's Behind the Music. In fact, her life had all the hallmarks of the troubled, yet incredibly talented musicians that are often the subjects of such movies and documentaries. But it was actress Marion Cotillard's stunningly moving performance as Piaf that really allowed La Vie en Rose to stand out among other musician biopics. Cotillard's Oscar-winning performance really captured that charismatic soulfulness that Piaf had as a performer.—Anita George
7. The King's Speech (2010)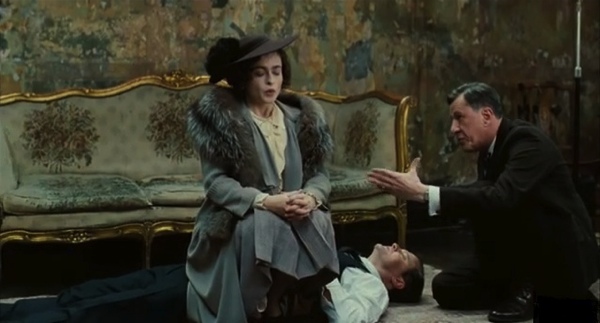 It's a biopic that covers a very specific part of King George VI's life: the time period in which he learns to cope with a speech impediment in order to ultimately lead his country through World War II, and does so with the help of a speech therapist named Lionel Logue. While a masterful performance by Colin Firth and the film's compelling writing undoubtedly led to The King's Speech winning three Oscars, there's something else that makes this such an amazing film to watch, and that's the story itself. It's a different kind of King's tale. Instead of a just a movie about a king gloriously leading his countrymen to victory, it's about a would-be king struggling to find his voice and the courage within himself to lead his people through one of the toughest times they've ever had to face. King George VI's story is about the inner turmoil and struggle it took to reach a place of victory, not the victory itself; which makes the story a bit more relatable, which in turn makes it even more meaningful.—Anita George
6. Malcolm X (1992)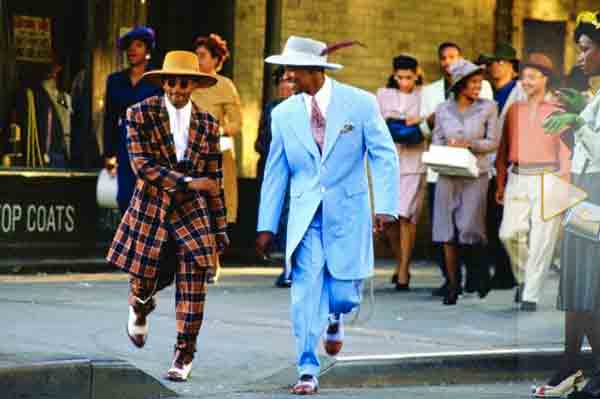 "Ya been took! Ya been hoodwinked! Bamboozled! Led astray! Run amok!" When director Spike Lee introduced us to Detroit Red, he reminded the world of a specific time in American history more readily forgotten by some than others. Based on The Autobiography of Malcolm X, Lee (in typical fashion, with a brilliant score and with the grand influence of French cinema throughout) brought us the story of a troubled boy who could have easily become any unknown black man in the '60s—who indeed, almost did until he committed his life to Allah and The Nation of Islam. Denzel Washington perfectly, eerily embodied the role of the young Detroit Red who would become Malcolm X. As a team, Lee and Washington (along with Angela Bassett as Betty Shabazz) created the perfect biopic, where all that we assumed about an icon was troubled or complicated by this new translation of his life.—Shannon Houston
5. My Left Foot (1989)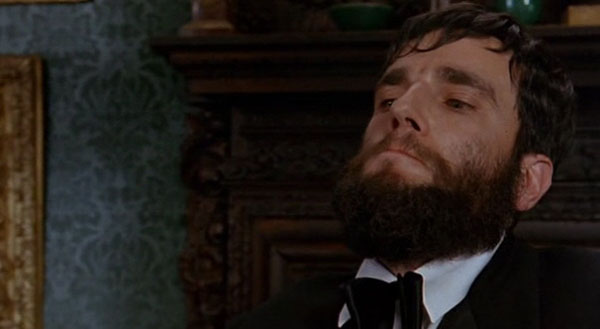 It's the story of Christy Brown, an Irish painter and writer who was born with severe cerebral palsy. The title of the film comes from the title of Brown's autobiography on which the movie is based and refers to the only part of Brown's body he was able to completely control even with cerebral palsy. Daniel Day Lewis' and Brenda Fricker's brilliantly artful performances as the unforgettable Christy Brown and Brown's mother, respectively, are no doubt, the main reasons you should watch this movie. In fact, the interactions between Brown and his mother in the movie are some of the best, most moving scenes My Left Foot has to offer.—Anita George
4. Amadeus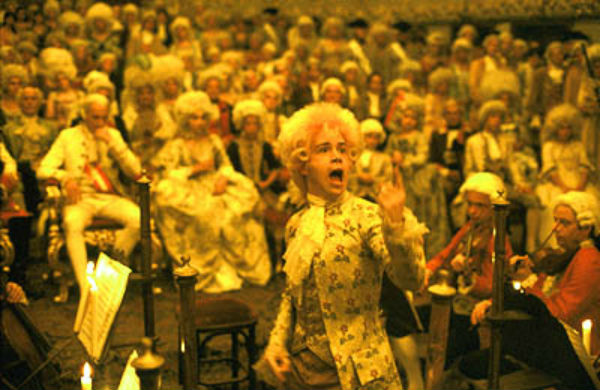 The fine line between genius and insanity is the subject of this big-budget costume drama that proved just how hip classical musicians can be. Milos Foreman tickles the vulgar underbelly of the sublime and the result is Thomas Hulce's braying, chittering laugh as the wild-child prodigy, Wolfgang Mozart. F. Murray Abraham's portrayal of Antonio Salieri's descent into madness fueled by jealousy is the perfect foil. Lust, envy, greed—all of the deadly sins are here, set to some of the greatest music ever written. —Joan Radell
3. Gandhi (1982)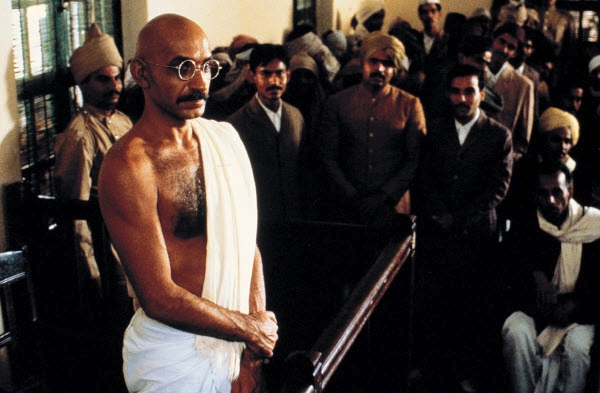 Richard Attenborough's Gandhi is often described as a huge, sweeping epic about the man that lead India to its independence from Great Britain in 1947. And it is. A little over three hours long, the film chronicles not Gandhi's entire life, but his journey towards non-violence as a form of protest which in turn allows him to gain equal rights for Indians in South Africa and the eventual independence of India from Britain. Everything about this film works wonderfully together: there's an all-star cast (Ben Kingsley, Daniel Day-Lewis, Candace Bergen and Martin Sheen, to name a few), the film itself is beautifully shot and makes good use of India's natural beauty and the film's music has the notable distinction of being composed by none other than Ravi Shankar. And so it should come as no surprise that in the year following its release, that Gandhi won eight Oscars, including Best Picture, Best Writing and Best Actor in a Leading Role.—Anita George
2. Raging Bull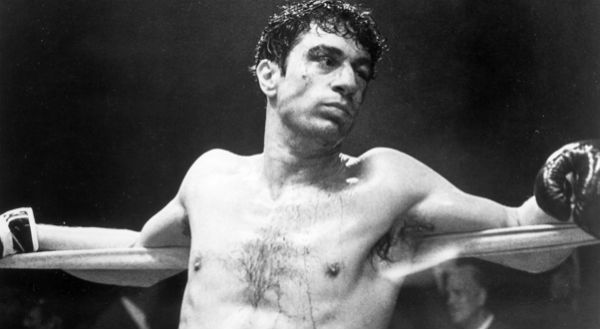 The best film of the 1980s contains one of the all-time-great feats of directing and one of the all-time-great feats of screen acting. The status that Martin Scorsese's Raging Bull has achieved in the years since its release is completely earned. Watching it is a fully felt experience. Over the years, much has been made of the weight Robert De Niro gained while filming Raging Bull to authentically capture the physical transformation of boxer Jake LaMotta. While it's a great symbol of his commitment, the pounds don't begin to explain the depths of the character portrait he and Martin Scorsese created. The film looks unforgivingly at a fragile, insecure man who communicates his need for love with jealousy, anger and violence. Scorsese's shots convey the overly suspicious workings of LaMotta's head, then back out to coldly observe the horrific violence that ensues. Then there are the boxing scenes. Scorsese deserves endless praise for finding such lively, inventive ways to capture the experience inside the ring. But what's really amazing is that he goes beyond a great sports scene. Each fight serves as a window into LaMotta's soul. The camera movement, the quick edits, the sudden shifts in speed all reflect his mental state, his need to damage himself or cause damage to others. Such expressive, visceral filmmaking has rarely been equaled.—Michael Burgin
1. Schindler's List (1993)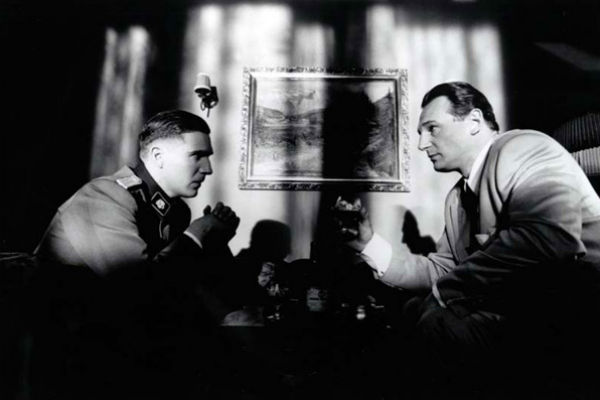 It'd be hard to find a more inspiring, moving story to tell than that of Oskar Schindler. And before seeing this film, I assumed that Steven Spielberg was exactly the wrong person to tell it. But all thanks be to the movie gods that I wasn't a studio head in the '90s, because Spielberg produced what was simply one of the most ambitious, wise, and moving motion pictures of our lifetime. The acting is superb—a career-making role for big lumbering Liam Neeson, so carefree and cocky at the beginning, so and concerned and determined in the middle, and so noble and humble at the end of the film. Ralph Fiennes and Ben Kingsley are perfect in supporting roles. A host of unknowns give everything in their one moment on the screen. John Williams's haunting score and Janusz Kaminski's breathtaking black-and-white cinematography sparkle. But the script—oh, Steven Zaillian's majestic script is the biggest star. He manages to take a Holocaust tale and turn it into a story of triumph, the story of how much one man can do, and the regret we'll each someday have that we didn't do much, much more. Oskar's "I could have gotten more out" speech is almost too much to bear.—Michael Dunaway