Take a First Look at Eddie Redmayne and Felicity Jones in The Aeronauts
Photo via Amazon Studios
Movies
News
The Aeronauts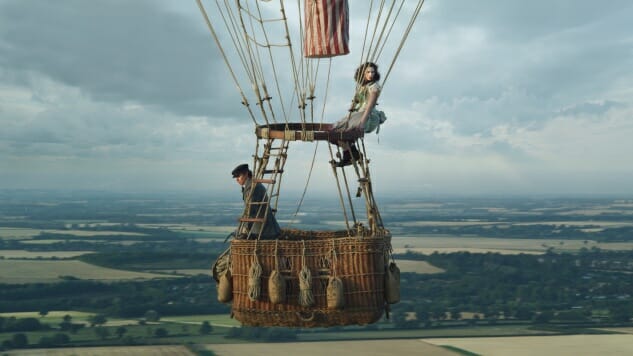 Eddie Redmayne continues to explore the universe for his role in forthcoming film The Aeronauts, now in production. Reeling himself in from the magical discoveries of the Potter-verse in Fantastic Beasts and Where to Find Them and the mind-boggling research of Stephen Hawking in The Theory of Everything, Redmayne is going back to 1862 for an audacious hot air balloon flight. Redmayne stars as scientist James Glaisher alongside his Theory of Everything co-star Felicity Jones as the young widow Amelia Wren.
As the familiarity of Earth falls away beneath them, the two are left to discover themselves and each other while attempting to fly higher than anyone in history—to reach the edge of existence. Director Tom Harper is producing alongside Todd Lieberman and David Hoberman of Mandeville Films.
"A top priority for us on The Aeronauts is authenticity," Lieberman said. "With that in mind, we intend to do as much balloon filming in the sky as the weather will allow. This image was taken after we launched Felicity and Eddie 2,000 feet in the air, performing their scripted scene, while a helicopter captured it all."
Yes, Redmayne and Jones are doing their own kind of high-flying stunts in the film. Take another look at the impressive picture to which Lieberman refers below.