Netflix Shares Killer Final Trailer for Martin Scorsese's The Irishman
Images via Netflix
Movies
News
The Irishman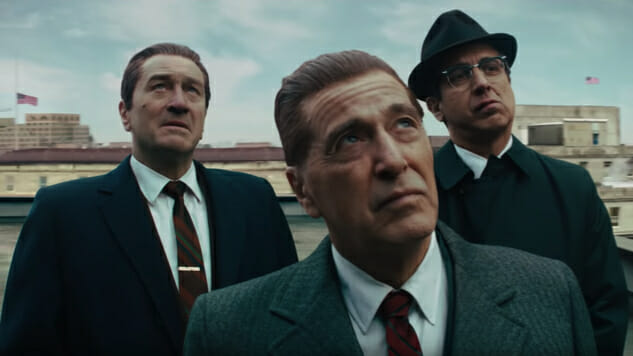 Netflix has released the final trailer for their hotly anticipated movie The Irishman. In this latest film from Martin Scorsese, hitman Frank Sheeran (Robert De Niro) looks back at the secrets he kept as a loyal member of the Bufalino crime family.
The mob epic features a digitally de-aged Al Pacino (who plays mob boss Jimmy Hoffa), De Niro and Joe Pesci, and has an insane runtime of 3 hours and 30 minutes. The trailer is tense and melancholic, a sign of what the film entails as it follows Sheeran's unlikely career as Hoffa's right-hand man. Netflix clearly saved the best trailer for last.
The Irishman is in select theaters now, and will be available to stream on Nov. 27. Watch the final trailer below, and see the film's key art and some stills further down.