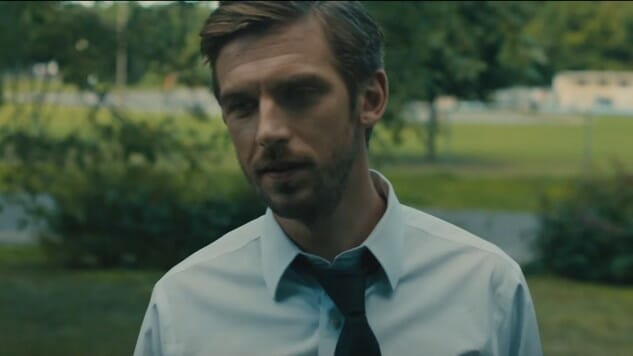 If 2017 hasn't already been crowned the Year of Dan Stevens, we would now like to proclaim 2017 as the Year of Dan Stevens. Seriously, this dude has a ton on his plate pretty early in the year with Beauty and the Beast alone. But he also has a starring role in one of the most impressive television shows of the year, Legion, which also just so happens to be a Marvel entity. So yeah, things are going pretty well for him—all of which is to say you should watch the trailer for The Ticket, because things go downhill for his character rather quickly.
James (Stevens) is a blind man who wakes up one morning with the ability to see, due to the inexplicable disappearance of a pituitary tumor. Because of this miraculous turn in his life, James decides to turn his life around by going for the promotion at his telemarketing job and achieving a better life for his wife and son. Yet, his drive gets the better of him and he soon reaches a little too far, seemingly ruining his marriage. It's a pretty thrilling trailer, with some dire consequences.
The Ticket comes to theaters on April 16. Check out the trailer above.