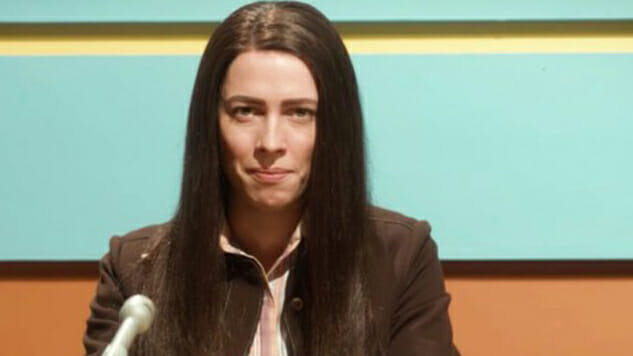 As always, TIFF isn't just about great movies, it's about great performances as well. 2016 was no different—though sometimes the two didn't exactly coincide.
Our favorites this year ranged from a labor organizer, to a linguistics expert, to a television reporter—all working within pictures that were both light fantasy and full of grief and pain all too real. Here are our picks for the 12 best performances at the 2016 Toronto International Film Festival.
---
12. James Franco, In Dubious Battle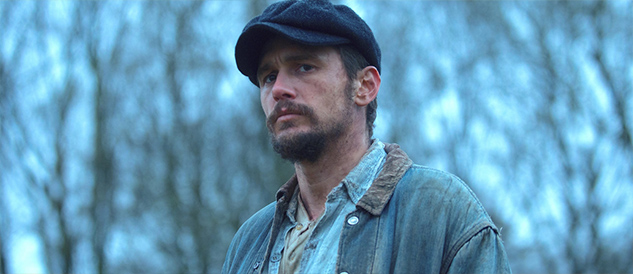 In Dubious Battle is too formulaic, too stilted, with many of its plot points forced. But aside from its worthy subject matter, there's at least one compelling reason to see the film, and that is to remind yourself of just what an actor James Franco is. The part calls for him to be intelligent, charming, inspiring, a little conniving—basically it's a part tailor made for James Franco. He's mesmerizing whenever he's onscreen—too bad he can't save his own film, but it's all worth seeing to witness a performance like this. —Michael Dunaway
---
11. Michael Abbott Jr., In the Radiant City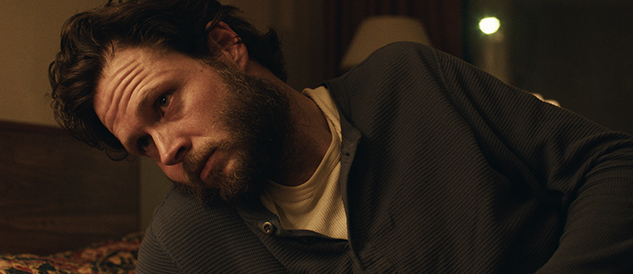 In In the Radiant City, director Rachel Lambert and producer Jeff Nichols put Michael Abbott Jr.'s character Andrew before our gaze, create a sense of mystery around his past and his purpose for returning home, and then just let Abbott go to work. It's a risky move, but their faith in Abbott is well-founded: and gravitas onscreen, and his face is—seemingly against his will—a deep reservoir of emotion, capable of conveying how he's pulled from all sides by the impossible situations his character faces. He reminds me of a young Matthew McConaughey, with a bit of John Hawkes thrown in. You'll be hearing from him again. —M.D.
---
10. Adèle Haenel, The Unknown Girl
It's easy to love those who show their feelings, who open their hearts to us. It's just as easy to dismiss those who don't, those who appear closed off to the world. When we first meet Haenel's Jenny, we think she's the latter. But what we find in the course of the film is that every single word she says, every single action she takes, every single choice she makes is in the service of others. This kind of part is easy to play with thousand-yard stares and teared-up eyes. But to play it straight, simply and offhandedly, the way Haenel does? That's magic. —M.D.
---
9. Amy Adams, Arrival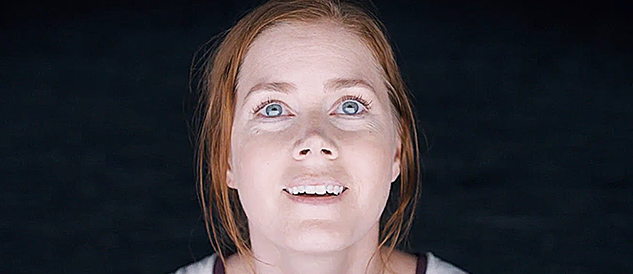 Amy Adams had two outstanding performances to watch at this year's TIFF, but her role in Arrival narrowly edges out the one in Nocturnal Animals. In each, she is wounded, trying to show a strong public face while pushing down memories of a tragic past. In Arrival, though, she also has the task of making it seem believable that she's standing in an alien spaceship, trying to interpret their language. It works. —M.D.
---
8. Rami Malek, Buster's Mal Heart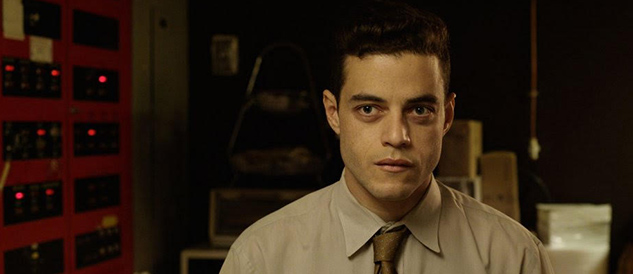 Fans of Mr. Robot already know that there's a reason Rami Malek has become so hot so quickly: He's a really talented actor, as he shows in Sarah Adina Smith's sophomore effort. As with Michael Shannon in Jeff Nichols' Take Shelter a few years back, Malek here shows us a man's descent into (possible?) madness—not as a sideshow, but as a path that seems all too eerily plausible. —M.D.
---
7. Ruth Negga, Loving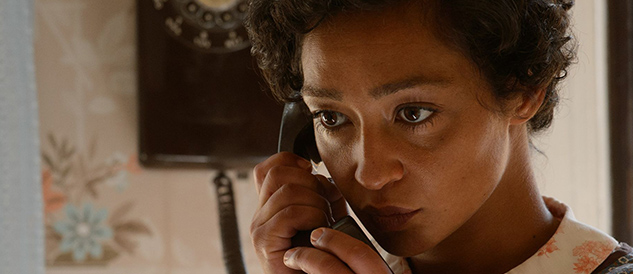 That a part this underwritten (deliberately so) doesn't fall into shallow set dressing is a testament to a masterful director, Jeff Nichols, and his masterful actor, Ruth Negga. Negga's eyes contain multitudes—she would have been a great performer in the silent era—but the mixture of sorrow, fear and steely determination in her voice as Mildred is not to be missed. —M.D.
---
6. Jake Gyllenhaal, Nocturnal Animals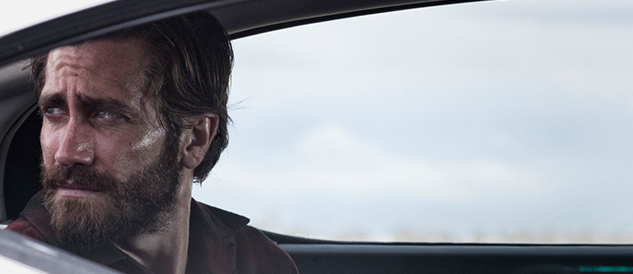 It's one thing for an actor to try to get into a screenwriter's brain and understand the essence of a character. It's another thing altogether when the character is itself a creation of another character, as in Gyllenhaal's performance in Nocturnal Animals. Compounding the difficulty, Gyllenhaal's character is one who the author character has created as a proxy for himself, and Gyllenhaal plays the author as well—both in the present and in flashback. He's excellent in all those incarnations. A bravura performance. —M.D.
---
5. Sandra Oh, Catfight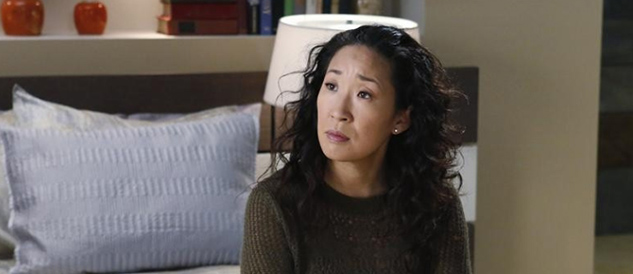 There are some performers who seem utterly immune to any intimidation factor once the cameras start rolling; they're comfortable in their skin and watching them feels almost voyeuristic. Sandra Oh is one of those actors. And when she's given meaty material to play—and, boy, does director Onur Tukel do so—special things happen: like coming up with one of the best performances of the whole festival. —M.D.
---
4. Adam Driver, Paterson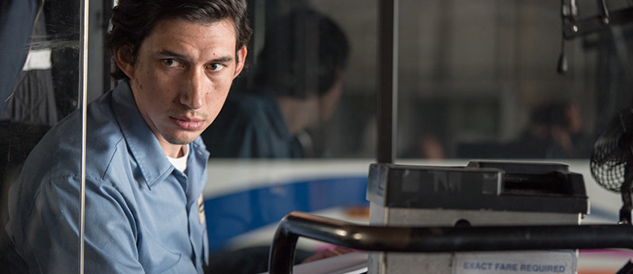 Throughout his career—from Girls to The Force Awakens—Adam Driver has played sensitive guys whose emotions are kept close to the surface. In Paterson, that essence becomes poetic. Driver plays Paterson, a New Jersey bus driver who dreams of becoming a poet. Ron Padgett provides the film's poems, but it's Driver who gives Paterson its soul, showing how a seemingly ordinary life can be extraordinary if we just take the time to appreciate the small differences from one day to the next. Driver plays this man as an artist preparing to bloom. —Tim Grierson
---
3. Rebecca Hall, Christine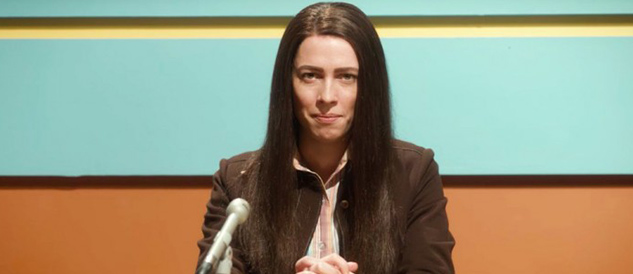 In Christine, Rebecca Hall delivers her finest performance as Christine Chubbuck, the Florida reporter who shot herself on live television in 1974. Hall is all lingering resentment and heartbreaking awkwardness as Christine, suggesting all the hopeless misfits we've all known. The movie never judges this melancholy character—Hall makes her both endearing and frustrating—and in the process acknowledges the complexity of a woman whose final act can't possibly "solve" the riddle of her unhappy life. —T.G.
---
2. Emma Stone, La La Land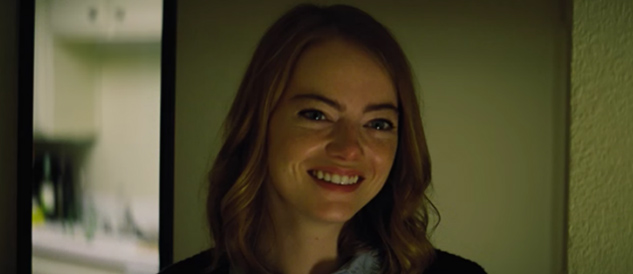 Emma Stone's particular brand of iridescent sunniness has been in search of the right vehicle, and she finds it in La La Land, a euphoric, consciously old-fashioned L.A. musical in which she plays an aspiring actress who falls for a jazz pianist (Ryan Gosling). But as the movie turns melancholy and the characters have to decide between their careers and their relationship, Stone breaks your heart, becoming the voice of a lot of hopeful artists who worry that, deep down, maybe they're not cut out for this. —T.G.
---
1. Casey Affleck, Manchester By the Sea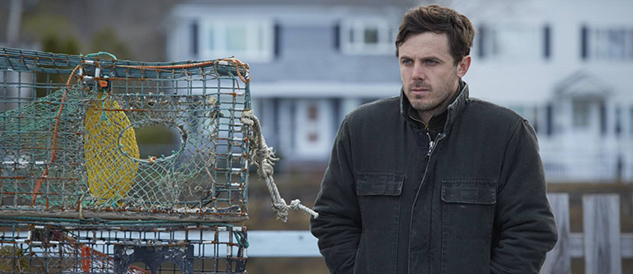 Oh, Casey Affleck. I have every reason not to like you. Your characters are often whiny, petulant, and just plain squirrely. You have a face that, I'm sorry to say, begs to be punched. But you are So. Damned. Good. I could watch your performance in The Assassination of Jesse James every single day (and for a couple of months, I came close). You were transcendently brilliant in Gone Baby Gone and Ain't Them Bodies Saints and so many smaller roles. I really believe you might be the greatest actor of your generation. So it's not fair for you to team up with one of the greatest playwrights and filmmakers alive, Kenneth Lonergan, to make a movie that is as emotionally devastating as any I've seen in this century. How am I supposed to hate you now? I give up. —M.D.