Tom Cruise Takes a Dive in New Mission: Impossible – Rogue Nation Trailer
Photo via YouTube
Movies
Video
Tom Cruise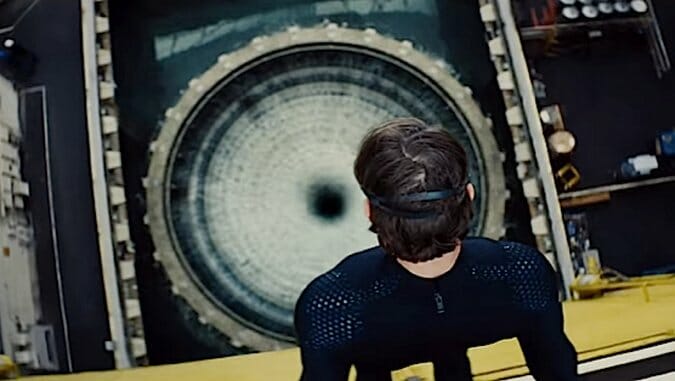 The latest trailer for forthcoming summer blockbuster Mission: Impossible – Rogue Nation is here, and it's a doozy. Ethan Hunt (Tom Cruise) opens the clip with a splash, leaping into a manmade maelstrom filled with "70,000 gallons of pressurized water," and doing so without an oxygen tank, a decision he immediately regrets when he ends up trapped underwater. Just another day at the office for the IMF's go-to guy.
Jaw-dropping action scenes make up most of the trailer, with Led Zeppelin's "Whole Lotta Love" kicking things up a notch or three. We also get a good look at Rogue Nation's star-studded cast, which includes Cruise, Jeremy Renner, Alec Baldwin, Simon Pegg, Ving Rhames and Rebecca Ferguson. Director Christopher McQuarrie has worked with Cruise before on surprisingly solid action flick Jack Reacher, and if this trailer is any indication, the two work exceptionally well together. See for yourself above.
Rogue Nation is out on July 31 from Paramount Pictures.