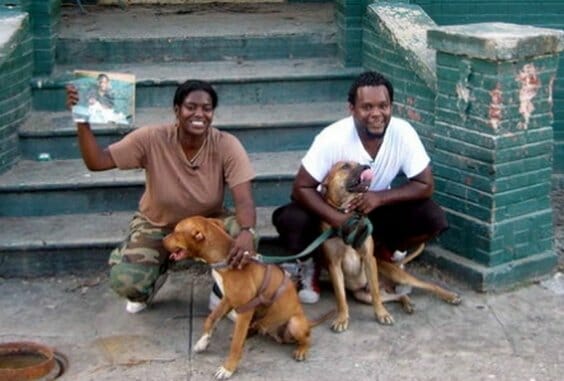 Release Date: Aug. 22 (limited)
Directors: Tia Lessin, Carl Deal
Cinematographers: P.J. Raval, Kimberly Rivers Roberts
Starring: Kimberly Rivers Roberts and Scott Roberts
Studio/Run Time: Zeitgeist Films, 96 mins.
Intimate documentation of Hurricane Katrina
Like a Shakespeare adaptation, Trouble the Water's plot will be unreassuringly familiar: levee breaches, failed bureaucracy, general awfulness. Even without adding to the well-covered Hurricane Katrina narrative, documentarians Tia Lessin and Carl Deal still get it completely right. Edited around home videos by Kimberly Rivers Roberts, a vivacious 24-year-old resident of New Orleans' 9th Ward, and subsequent footage by Lessin and Deal, Trouble the Water is an intimate, necessary take on Katrina. Roberts shoots instinctively, portentously capturing the first windblown shingle as the storm builds. Though ignoring backstories until the third reel (and thumbnailing rich 9th Ward culture into the reductive bin of "poverty"), the filmmakers learn from the missteps of their sometime collaborator, Michael Moore, and keep the commentary implicit. (Kim's reference to "this President Bush character, whoever he is," is as scathing as it needs to get.) Trouble the Water doesn't make sense of Katrina or the N'awlins diaspora, but it communicates them wholly.