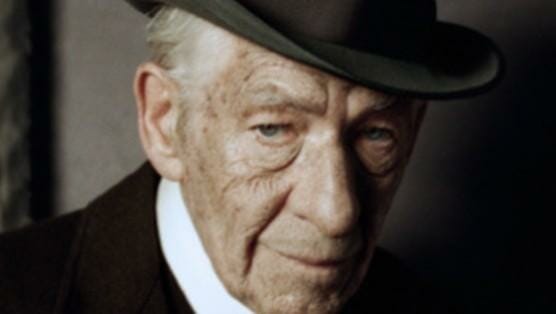 Recently, there seems to have been a resurgence of interest in the lesser-known aspects of the life of Sherlock Holmes. Last month, it was announced that Kareem Abdul-Jabbar has written a novel about the more obscure Mycroft Holmes, Sherlock's brother. Now, director Bill Condon has enlisted the help of Sir Ian McKellen to tell the tale of the detective as a retired 93 year-old in Mr. Holmes.
Set in 1947, the film centers around the elderly Holmes being haunted an unsolved case from his past. According to Nerdist, McKellen, who stars in the title role, will be joined by Laura Linney and Milo Parker as co-stars. Linney plays Holmes' housekeeper while Parker is her son, who ends up befriending the retired detective.
Mr. Holmes recently premiered at the Berlin Film Festival and is expected in theaters this summer.