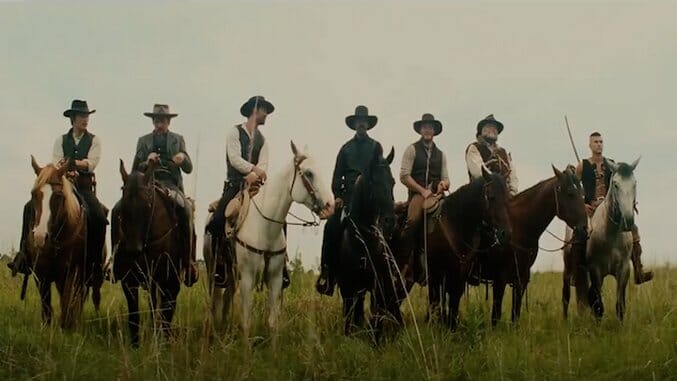 The town of Rose Creek is seeking righteousness. But they'll take revenge instead.
That's where the Magnificent Seven step in.
This remake of the 1960 Western of the same name promises explosions, gunslingers and much, much more.
The titular gang is led by a bounty hunter (Denzel Washington) and a gambler (Chris Pratt). Ethan Hawke, Vincent D'Onofrio, Byung-Hun Lee, Manuel Garcia-Rulfo and Martin Sensmeier round out the rest of the Seven.
The Seven are hired by a widow (Haley Bennett) to protect the town against the venomous Bartholomew Bogue (Peter Sarsgaard) and his group of fiends who have taken over Rose Creek.
The remake, out Sept. 23, is Antoine Fuqua's attempt to revitalize John Sturges' original work, which was itself a remake of Akira Kurosawa's Seven Samurai.
Watch the explosive official trailer for Fuqua's The Magnificent Seven above and check out the previously released teaser trailer here.