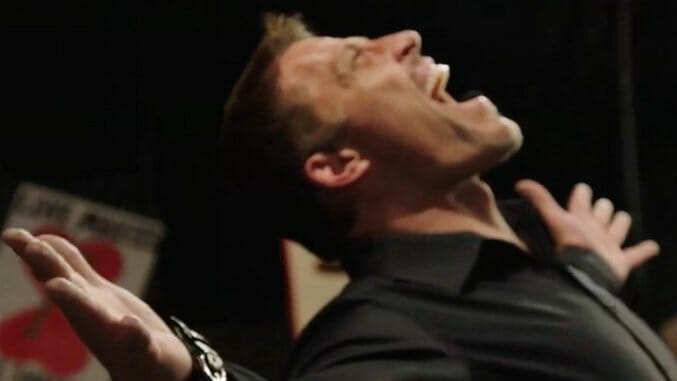 Watching the trailer for the latest Netflix documentary, one wonders if this is a religious revival, a cult worship or a DJ'ed party.
Well, it's none of the above, actually. Tony Robbins: I Am Not Your Guru takes viewers inside the motivational speaker's annual six-day seminar where more than 2,000 people gather in Florida to listen to Robbins give inspirational advice. Robbins is the author of three bestselling self-help books and has worked as a life coach since the '80s.
Directed by Joe Berlinger, who has helmed documentaries on the West Memphis 3 and Whitey Bulger, the film premieres on Netflix on July 15. Berlinger is the first person allowed to bring cameras into Robbins' seminar.
Watch the Tony Robbins: I Am Not Your Guru trailer above.