Runtime for Wes Anderson's The French Dispatch Revealed
Photos via Getty Images, Vittorio Zunino Celotto
Movies
News
Wes Anderson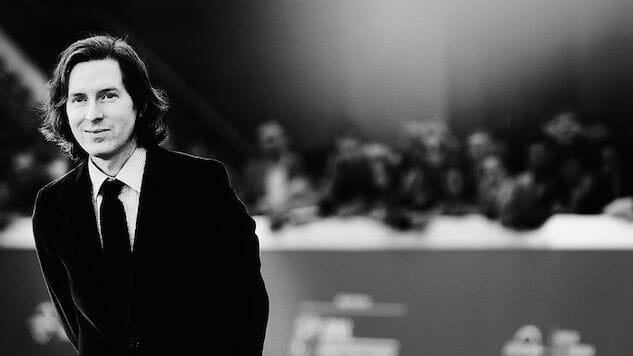 Update: Fox Searchlight has confirmed that the IMDb posting was apparently an error, and that The French Dispatch apparently has a much more reasonable 108 minute runtime. The original story is below.
We could be looking at a true Wes Anderson epic here. According to new rumors and updates to the IMDb page for the director's upcoming The French Dispatch, it certainly sounds like Anderson could be making the longest film of his career—by far.
The IMDb page now suggests the film will sport a bruising 241 minute runtime, which works out to exactly four hours and one minute. Moreover, it suggests the film is split into a "part 1" that is 117 minutes, and a "part 2" that is 124 minutes. Does that mean Anderson is working on a single story split into two separate films, or a single movie of truly titanic proportions?
The French Dispatch is a newspaper story, described as a "love letter to journalists," set in a fictional 20th century French city, where an American crew of newspaper employees operate a hub of their home paper. It wrapped filming in the summer, reuniting Anderson in the process with many of his regulars, from Tilda Swinton and Saoirse Ronan to Willem Dafoe, Adrian Brody, Jason Schwartzman and Bill Murray. There are of course some new faces as well, as the film will be rising star Timothée Chalamet's first chance to work with Anderson. He'll be joined by fellow newcomers Elisabeth Moss, Kate Winslet and Benicio del Toro—just another legendary Wes Anderson cast, right?
The extensive runtime hasn't exactly been confirmed yet, but is made that much more ridiculous by one last addition to the IMDb page, which hints at the existence of a "director's cut" for The French Dispatch that would clock in at an incredible 325 minutes. That's 5 hours, 25 minutes for those keeping track at home. If true, it would be a hell of a divergence for Anderson, whose films have actually tended toward the short side during his career, with many clocking in around the 90 minute mark. His longest to date was The Life Aquatic with Steve Zissou, which still fell short of two hours by a few minutes.
There isn't yet an official release date for The French Dispatch, but it's likely that the film could first be screened for critics at one of the two major European film festivals of 2020, Berlin or Cannes. We'll let you know if the hefty runtime is legit when we know.