Wonder Woman 2 Will Release Six Weeks Sooner than Originally Planned
Images via Warner Bros./YouTube
Movies
News
wonder woman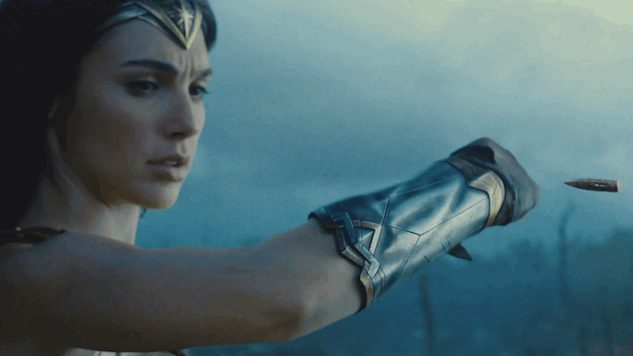 Warner Bros. has announced that Wonder Woman 2 will come out on Nov. 1, 2019, six weeks before its original release date (Dec. 13, 2019), Variety reports.
The film, which represents the continuation of the only critically well-received franchise in the DC Cinematic Universe, has already signed Patty Jenkins to direct and Gal Gadot to star. The news comes amid a bit of drama for the franchise, however, as Gadot has reportedly proclaimed that she will not star in the film if Brett Ratner continues to be associated with Warner Bros. Ratner, currently in the middle of a flurry of sexual misconduct allegations, heads up RatPac Entertainment, which recently signed a co-financing agreement with Warner Bros.
Wonder Woman was a critical and commercial hit, and the change in release date would seem to signal a level of confidence from Warner Bros. that the project will proceed according to plan. So either they believe they can work around Gadot's refusal to continue to work for a company that is associated with Ratner, or they believe their association with him will soon come to an end. We'll see.