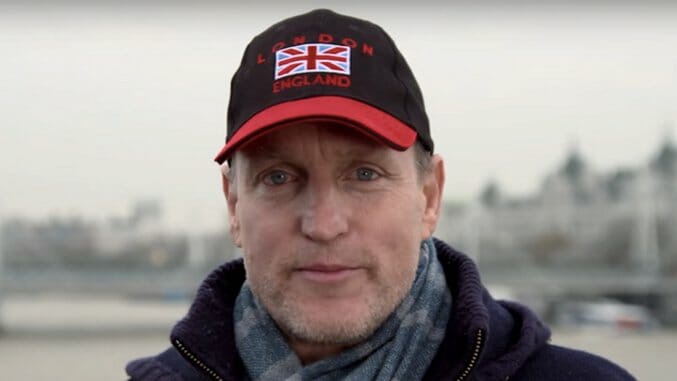 Always a daring man, Woody Harrelson may have just concocted his craziest stunt to date. The actor has announced plans to film a movie live as it airs in theaters. The film, titled Lost in London, will detail "one of the worst nights in my life that I thought would make good comedy," as Harrelson puts it.
Harrelson will write and direct the project, which is set to run in theaters on Jan. 19, 2017. The idea behind the project is unprecedented, and represents a new step in live broadcasting. As Harrelson puts it, "No one's ever been that stupid."
Owen Wilson and Willie Nelson will star alongside Harrelson in the project. You can check out Harrelson's announcement video below, and purchase tickets for the first-of-its-kind live event here.